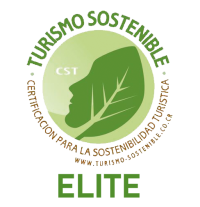 Sustainability
On August 17, 2023, ARA Tours proudly obtained the Elite level of Sustainability Certification, being the highest level of Tourism Sustainability in Costa Rica granted by the Costa Rican Tourism Institute.
Know our Commitment
---
ARA Tours Sustainability Policy
ARA Tours considers the environmental, economic and social impact of its business, both in the present and in the future; therefore, it implements measures to maintain the positive impacts and reduce the undesired impact triggered by its operations and contracted suppliers.
The certification obtained as Elite level is the result of the recognition given to us for taking into consideration, within our operation, the impact within the environment in which we operate and all the actions we carry out to mitigate the impacts on the social, cultural, environmental and economic aspect in the different tourist regions not only today but also over time.
As part of this policy, we´ve made a good practice manual which has been developed in the office, which includes a series of recommendations and implementations in some areas, such as waste management, use of power, management and consumption of water and use of material resources.
Do you want to know more about the Tourism Sustainability Certificate? Click here.
In addition, ARA Tours is fully committed with important national laws and frequently we inform our compliance to our staff and clients:

In addition, our guides and drivers are properly aware of good practices during passenger care, for which the company has developed the best practices guide for guides and drivers.
We are aware that our actions have an impact, both on the environment and on those we relate to. Therefore, in order to improve our environmental, social, and economic performance, we have implemented the necessary mechanisms in Sustainable Management, which are being reviewed periodically.
With this, we aim to: Adopt the necessary measures to avoid or minimize the environmental and social impacts of our activities that are negative. Manage the organization in a sustainable way, so that it is respectful both with humans and with the environment.
Environmental tips
---
Respect Nature
Follow the instructions of the park rangers.
Refrain from smoking in nature.
Do not leave the designated hiking trails.
Do not talk too loudly.
This makes it easier to spot some wild animals.
Do not use the flash on your camera when taking pictures of animals.
Do not touch or feed wild animals.
Do not touch plants as they might be poisonous.
Do not take plants, rocks or corals with you.
ARA Tours is part of the #Stopanimalselfies Campaign so we ask you to reject practices such as taking a selfie hugging or holding an animal, as this promotes their exploitation and inappropriate management. We invite you to download the Guide for a selfie or responsible photography with wildlife in Costa Rica.
En route and in your hotel
If possible, avoid plastic packaging.
Prefer local products.
Separate your garbage during your travels.
Use water and energy consciously.
Reuse towels in your hotel.
Turn off the light, fan, and the air-conditioning when leaving your room.
Follow the eco-tips in each hotel.
If you visit a buffet restaurant, try to serve yourself what you are going to eat, this avoids food waste.
Cultural Heritage
We safeguard our cultural heritage such as: indigenous cultures, sacred sites and cultural expressions, which are part of our idiosyncrasy, so we ask you to respect and protect them during your visit. In addition, we invite you

 to 

download and share our Code of Conduct for visiting these sites

.

When buying a souvenir, make sure that it is not of dubious origin, such as historical or archaeological artefacts, as these are part of Costa Rica's historical heritage.
Drive responsibly
Keep the speed limit.
Start your car only when you are really ready to go.
Use the air-conditioning as little as possible.
Back home
Find ways to act more eco-friendly in your home.
Look for ecological projects in your area and support these.
Inspire other people to think and act green.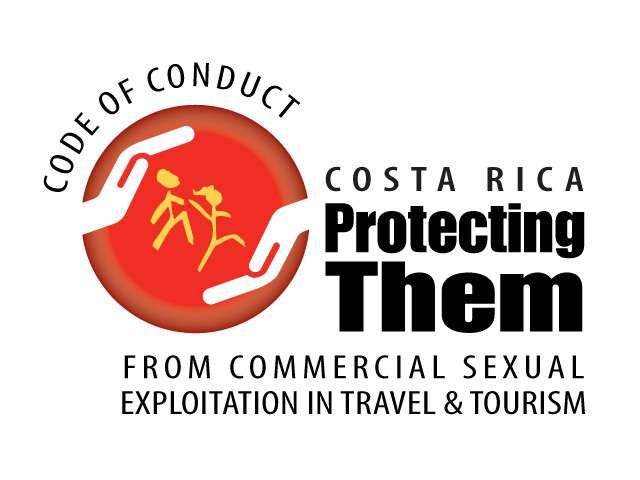 Code of Conduct
---
ARA Tours has signed an Internal Code of Conduct for the protection of children and adolescents against commercial sexual exploitation in travel and tourism since 2005 to date.
This Code confirms ARA Tours´ commitment protecting Costa Rican children. It implies supporting the initiatives that are developed in order to support this program, as well as collaborate in the prevention of the sexual exploitation of children and adolescents, through a firm attitude of rejection before any action that promotes it.
Our team fully supports this initiative. Each and every one of us remain vigilant to avoid actions aimed at affecting minors.
We inform our clients about this program and our commitment through our tour guides.
In addition, our business partners are aware of our commitment and we are pleased to know that more and more allies choose to protect the future of this country, with this type of initiatives.
For more information: https://www.ict.go.cr/en/sustainability/code-of-conduct.html