Christmas in Costa Rica
Christmas is celebrated in many countries around the world, but each country has its own traditions. In Costa Rica, the happy lifestyle of the Ticos is clearly reflected in the Christmas season.
Since October, many Ticos start decorating their homes with colourful Christmas decorations and, of course, a richly decorated Christmas tree. Since there are no pine trees, many people use cypress trees or plastic trees. At the end of November, the streets start shining with colourful garlands and lights.
On December, there are Fairs in most cities, a famous one is Zapote's Fair, which will take place this year from December 25th to January 5th 2020. At the fairs you can see concerts, get on games like roller coasters and fair wheels, carousels, bull shows, food stands and fireworks. Also "Topes" which are equestrian parades that takes place on December 26th in San José, where is the most popular and largest one of the country.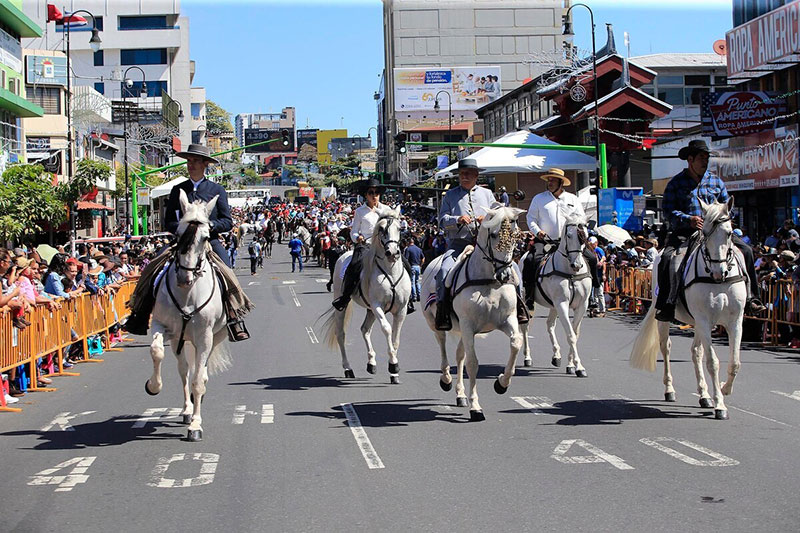 Tope Nacional. Foto: La Nacion
Another highlight is the Festival de La Luz (en.: festival of light), a parade of wagons and music made by groups of schools, universities and local institutions, which are decorated with colourful lights. It takes place every year at the second Saturday of December at Paseo Colón in San José at night and is transmitted in the main television channels of the country.
Christmas Eve is celebrated differently in each family. Some come together to listen to some music and dance, and some families come together in December 24th and eat dinner together after 10 p.m. and go to church at midnight, others give the presents to each other at that time. Some families with small children give the presents or go to church at the morning of December 25th.
In some parts of Costa Rica, the children take the presents to the church on the morning of December 25th, where the priest blesses the toys.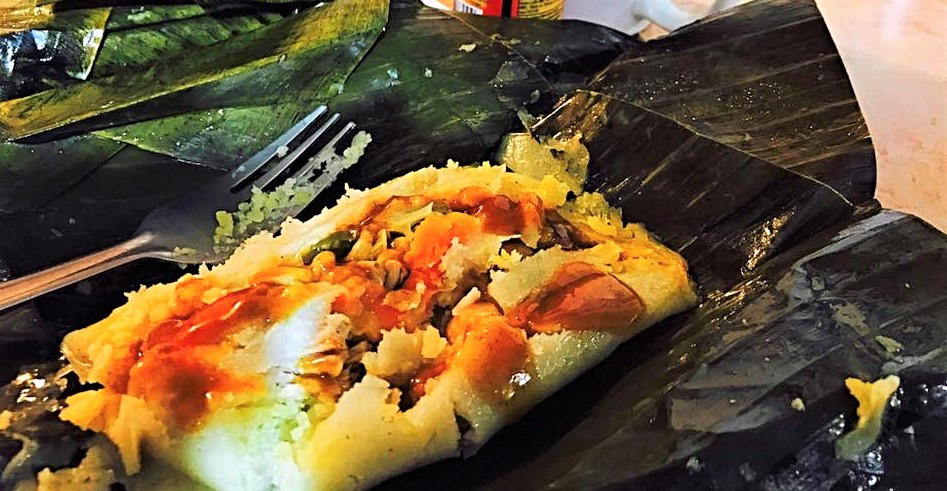 Tamales
The most typical food during this dates are Tamales. Tamales consist in a corn dough, with vegetables like carrots, pepper, onion and chicken or pork. All the ingredients are then wrapped and cooked in plantain leaves. Around Christmas time, it is tradition in many families to cook tamales together, since it takes a lot of time to prepare them.
Other typical dishes are the "Pierna de Cerdo" (en: pork's leg) and Chicharrones (fried pieces of pork).
Also, sweet snacks are traditional, for example the "Queque Navideño" (en: Christmas Cake), which is made with dry fruits, as well as "Rompope", a beverage based on milk, eggs and liquor, which can't be missing during the Christmas time.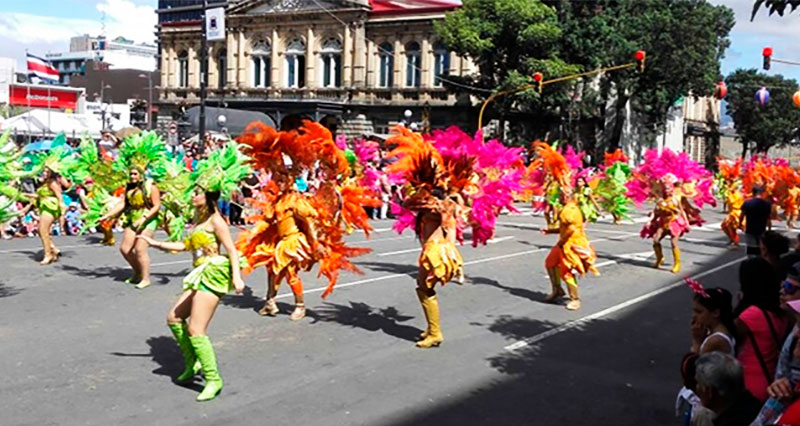 Carnival in San José. Foto: monumental.co.cr
Between Christmas Eve and New Year's Eve the carnivals are celebrated. Colourful costumes, Live-Music and people dancing make this event an attraction in San José. This year, it can be seen on December 27th at the Avenida Segunda, in the capital of the country.
Christmas in Costa Rica is celebrated happily and with a lot of joy and music. It is another traditional festival in Costa Rica, where the Ticos show their happy and PURA VIDA lifestyle.