Specialties
Costa Rica has far too much to offer to just laze around. Here we show you some of the most interesting activities to try out during your trip to Costa Rica. There is something for every taste and physical condition.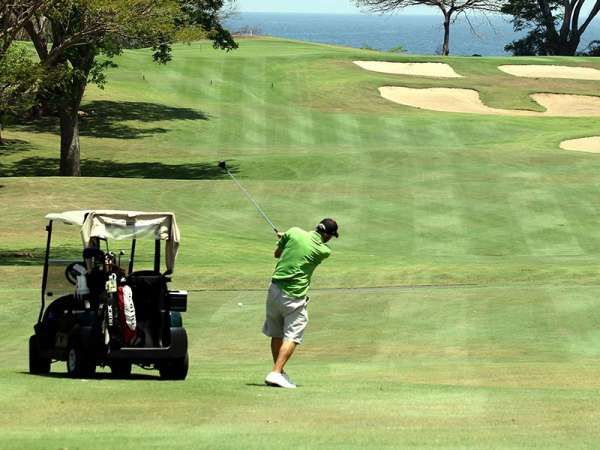 Golf
With its six outstanding 18-hole golf courses as well as the same number of 9-hole properties, Costa Rica is a small but indeed exclusive golf destination. Green fee players are welcome.
30 adjacent national parks, tropical rainforests, volcanoes and precious beaches are just the perfect frame for an unforgettable roundtrip for each golf-enthusiast and their companions. The exclusive hotel offer ranges from the cherished and small Boutique Hotel up to large, renowned and international luxury hotel groups. With no doubt, all this will provide you with the most exclusive and remarkable stay while enjoying golf.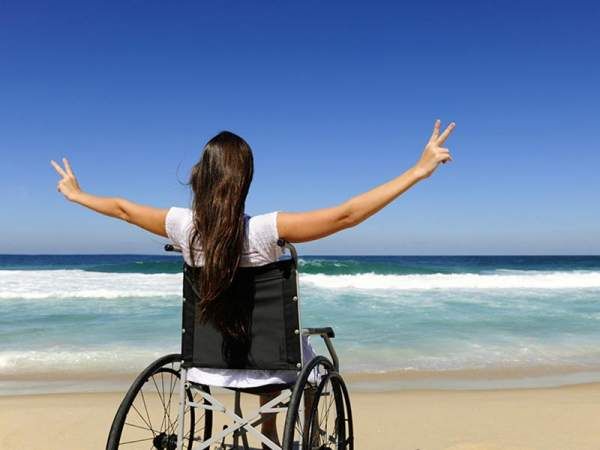 Barrier Free Travel
Travelling with a physical challenge or with someone who has specific conditions or needs? ARA Tours selects the suppliers who have really been concerned to provide high-quality services for people with physical challenges and their companions among the great touristic offer that Costa Rica possesses. In our office, we have specialized people in the subject who will carefully elaborate your itinerary proposals and maintain specific contacts in the guild of specialized attention. Costa Rica's natural treasures are for everyone! Check out our itinerary proposals and we will be glad to help you with what you need.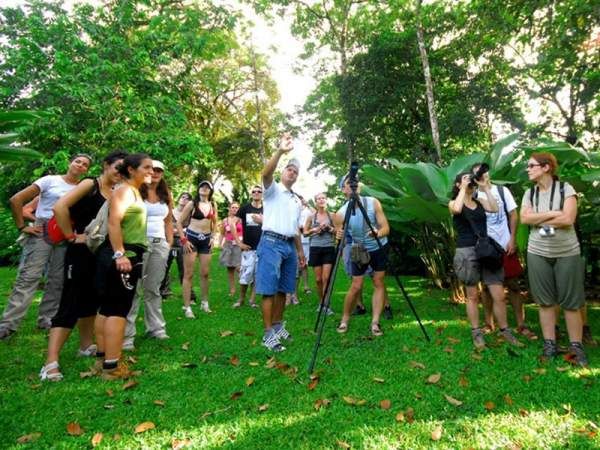 Birdwatching
With its more than 900 species of birds, Costa Rica is an "Eldorado" for birdwatchers. The country hosts 10% of all species worldwide and over 90 of them are endemic to the region (Costa Rica, Nicaragua, Panama). The main reasons for this outstanding nature wealth are its unique location on the continental bridge between North and South America as well as its geographic layout and huge amount of different microclimates. You will find residential species as well as migratory birds from North and South America. Our staff and top birdwatching guides are at your disposal and we are happy to tailor your personalized itineraries along the hot spots for birding. In addition to that, we provide you with high-quality bird lists.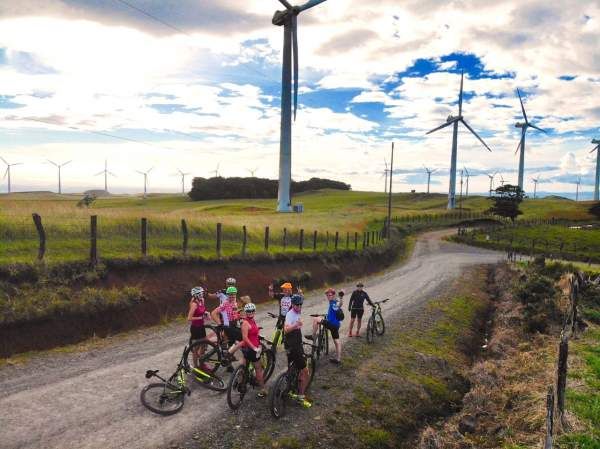 E-Biking
We offer our own fleet of e-mountain bikes which opens the country to even less trained bike riders!!! Costa Rica is a paradise for mountain bikers! Volcanos, different mountain ranges, valleys, the Pacific and the Caribbean coastline are waiting to be discovered! However, the mountainous terrain combined with the tropical climate can be a real challenge, especially for hobby bikers. But now this is no reason to renounce to this great way of actively discover Costa Rica. The electric motor has 4 levels of support and you decide on the level of exercise you want to do. There is no better way of experiencing a country than pedaling through nature and immerse into the local culture off the beaten tracks.
We offer an English-guided seat-in e-Bike tour at fixed departure dates. Additionally, we'd be glad to create tailor-made travel itineraries with a local bike-guide.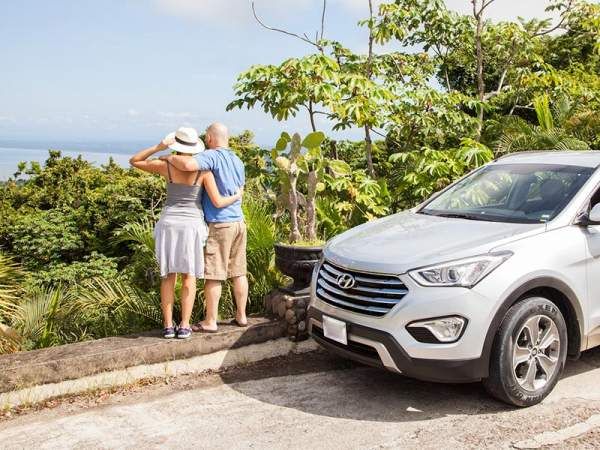 Fly & Drives
Our individual self-drive itineraries take you on proven routes towards the touristic highlights of Costa Rica. Our 1 to 3 week travel proposals include the rental car with full insurance, attractive accommodations with daily breakfast as well as an appealing selection of activities. We promise a good quality / price ratio and high-class travel documents. Enjoy Costa Rica individually driving by yourself and leave the organization work to us. We are delighted to take care of all the details. Pura Vida!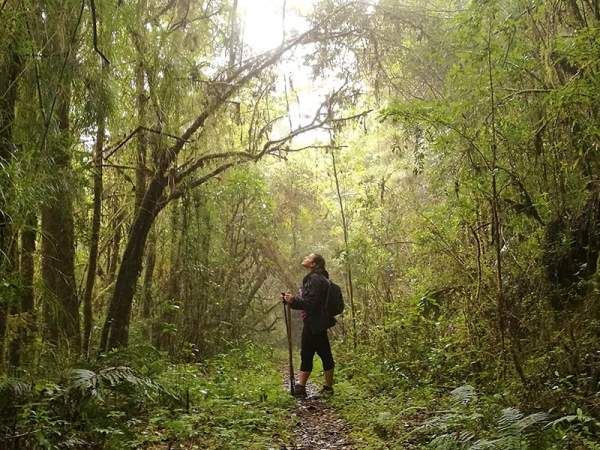 Hiking & Trekking
Costa Rica is said to have a magic appeal to nature lovers. Especially hiking and trekking fans visit our country to discover the unique ecosystems by foot and get into contact with the locals which seem to be one of the happiest populations on earth. This is possible in the numerous public and private nature reserves and national parks, but also getting immersed in Costa Rica's countryside. Here you may walk without any concern from village to village and enjoy a typical meal in one of the local "sodas" after an exhausting walk with amazing animal observation and tropical vegetation all around. We are glad to create your tailor-made hiking or trekking itinerary and will recommend you our TOP Hiking Highlights of Costa Rica. Many of our staff members are enthusiastic hikers and have documented their favorite routes for our clients.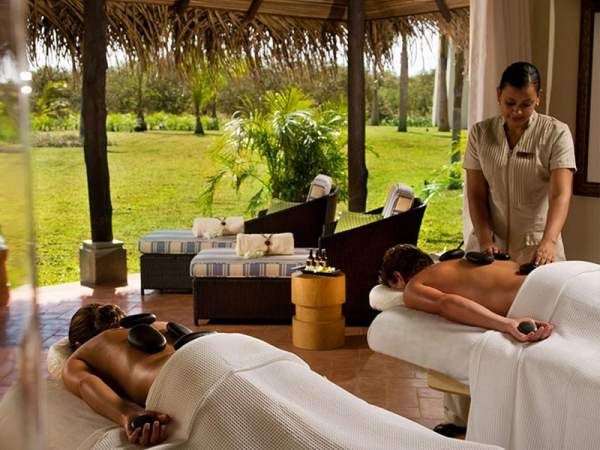 Wellness
Looking for nature, unforgettable experiences but mostly to improve your mental and physical well-being? Costa Rica offers all of this and ARA Tours can provide specialized programs that include unique experiences involving nature, practices of high quality yoga classes in different tropical environments where you can exercise and of course a complementary wellness program which rewards your personal achievements. You can enjoy hot springs in the middle of tropical vegetation, breathtaking spas, extraordinary complementary activities and healthy meals. Join us in one of our intense wellness expeditions to Costa Rica!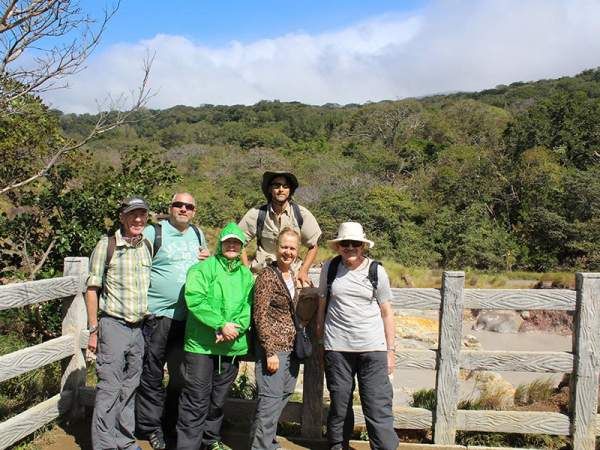 Seat in Tours
ARA Tours offers a unique German-guided Seat-In product in Costa Rica and Centralamerica with guaranteed departures from minimum 2 and a maximum of 10 participants and with a fantastic rate/performance ratio. This is an ideal product for tour operators or travel agents who do not have the volume to operate their own group programs, but still want to offer a group itinerary.