Renting a car, flying in Costa Rica? Everything you need to know!
When we are planning a trip, one of the things we have to keep in mind during the organization is how we are going to move to our destination we are going to visit.
So I would like to recommend two companies for tourist transportation in Costa Rica, that will help you with this part of your trip and providing the best service. The first company is for renting cars, Adobe Rent a Car and the other one is for local flights, Sansa Airlines. So let's start:
Adobe Rent a Car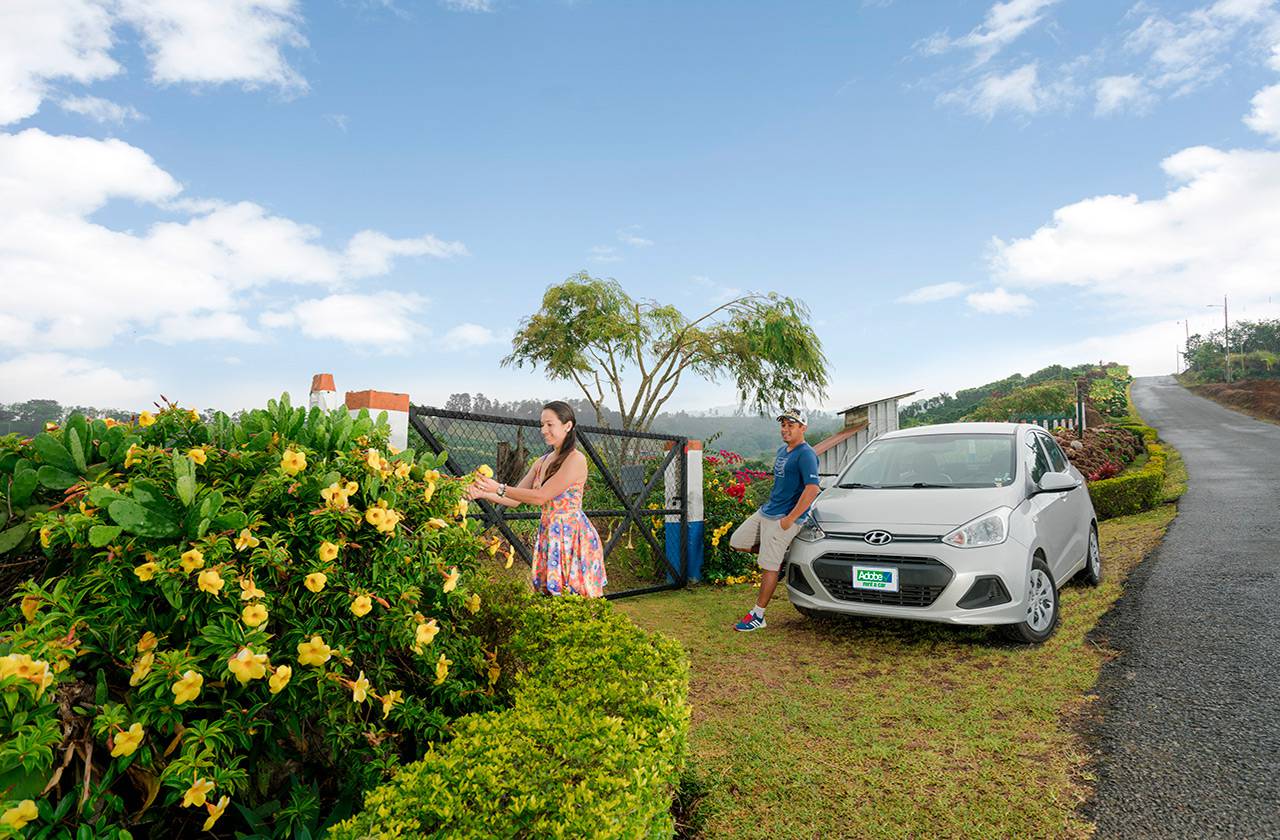 I am offering the services of Adobe Rent a Car for a lot of time and I can tell you that offering these services means peace, confidence, and security.
Adobe is a Costa Rican company and committed to both the quality of customer service and environment, in fact, it is one of the few companies that have the Carbon Neutrality certificate, which is granted by the Government of Costa Rica.
Why Adobe Rent a Car?
Adobe stands out for its excellent customer service. For example, they provide immediate roadside assistance. Their vehicle fleet stands out for its excellent conditions and this is because each vehicle has a rental cycle of 24 months, after that time, it is replaced by a new one.
Their vehicle fleet offers something for every type of client, from those who travel as a couple and are looking for a small car, 4x4 and economic, or for those who are looking for more luxury like a premium vehicle and also for those who travel in family and want to be all in the same vehicle, like a Minivan.
Offices of Adobe
The company has 16 offices in the country. Actually one of the most important offices is in Guapiles because many itineraries start in Tortuguero, which they sell as a package where a guide, transportation, lodging, and activities are included. At the end of the Tortuguero package, the clients are dropped off at the office of Adobe in Guapiles, where the client will be welcomed by a representative who helps them rent the car and start their trip driving through Costa Rica.
The many offices of Adobe let them give them fast and efficient customer service or even bring the car comfortably to the hotel where the client can receive the vehicle.
Which car should I rent in Costa Rica?
If you want to explore the hidden corners of Costa Rica, I recommend you a car with 2 WD or 4WD, especially in the rainy season; and even though the street conditions in Costa Rica have been improved, you will get to many places that are not optimal for a sedan. A sedan is useful if you just move in the capital or its surroundings, but many other destinations you should get to know are located outside the capital.
For those itineraries that include highlights of the country, except Santa Teresa, Mal País or Boca Tapada, we recommend a middle SUV with 2WD. The vehicle offers space and comfort for the travellers and enough space to the ground. For people that travel to Santa Teresa, Mal País or Boca Tapada I recommend a vehicle with 4WD all over the year.
What do I need to rent a car with Adobe Rent a Car?
You need a credit card (Visa, Master Card, American Express) of the main driver to be responsible for the vehicle.
Furthermore, you need the drivers' license and the original passport. The age to drive a car is at 21 years or older, and the driver needs to have the license at least for two years. An international license is not necessary.
Car insurances with Adobe Rent a Car
Basic insurance
This is mandatory and consists of the following two partial insurances:
PLI (primary liability for damages to third parties): This liability insurance covers:
- Liability to third parties in case of injury or death: USD 100´000 per case
- Liability for material damages to third parties: maximum USD 20´000
Other insurances that have been purchased online or outside Costa Rica are not accepted.
LDW (Waiver of Damages for Loss):
The LDW Insurance covers damage to the vehicle that is higher than the USD 1´000 deductible.
This amount also applies in the case of robbery of the vehicle. The insurance does not cover:
- Loss of keys, license plates or car registration documents.
- Damages through vandalism, partial theft, damage to the front windshield, rear lights and tires, towing service and recovery of the car in case of an accident.
The deposit at the time of acquiring the Basic Insurance is USD 750, payable at the beginning of the rental by credit card (Visa, Mastercard, American Express) for all types of vehicles.
Additional Insurance
The additional insurance is voluntary (official name: "Plan de protección supplementaria", SPP) and ideal risk coverage. With this insurance, the deductible is reduced to USD 0 and the overall responsibility increased to USD 5 million per case. It also covers damages through vandalism, partial theft, damage to the front windshield, rear lights and tires, towing service and recovery of the car in case of an accident. It does not cover the loss of keys, license plates or car registration documents.
The deposit reduces to USD 100 when you choose the additional insurance.
Benefits of booking a car of Adobe Rent a Car with us
Additional to what I have already told you, when you book on our website, you benefit from unique conditions. For example, if you book a package with all insurances, they will include a device for Wifi and a mobile phone (or SIM card) with 60 Minutes of locals phone calls for free.
If you are travelling with children you will get a child seat without any additional cost. In Costa Rica, the use of child seats is obligatory by law for children until the age of 12.99 years. Children between 110 and 145 cm need a booster seat. If you book directly at Adobe, there is an extra charge per day. For children under 3 years, it's recommended to bring a baby seat.
Two additional drivers are free for any type of vehicle.
Additional information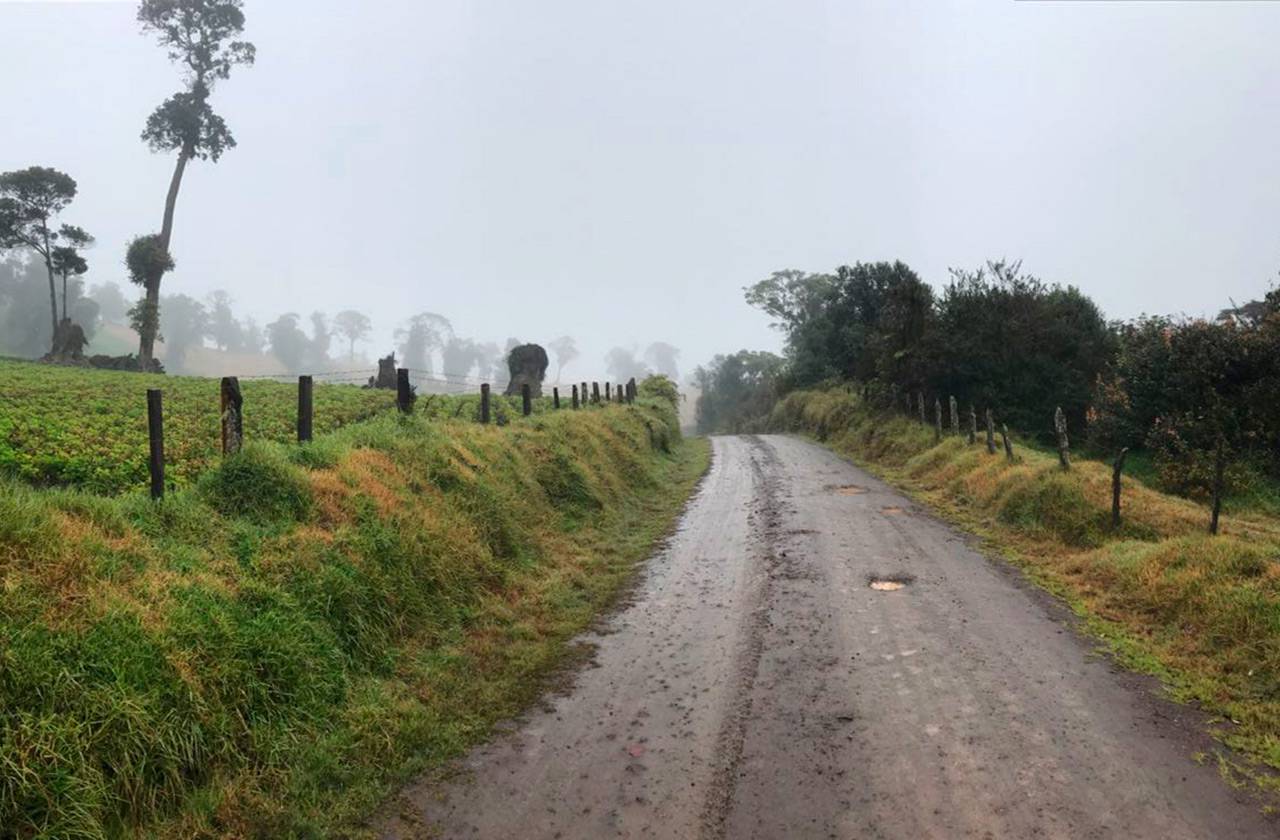 The fuel cost in Costa Rica is 1.08 USD per litre of Super and 1.05 USD per litre of Regular. The representative of Adobe Rent a Car will indicate the type of fuel you have to use when you receive the vehicle. Everywhere in the country there are gas stations but, of course, there are fewer in the rural areas, so we recommend always have the tank at least half full.
In case of an emergency or any issue with the vehicle, the representative of Adobe will give you a phone number to contact them and get assistance.
Costa Rica is a paradise for those adventurous people that like to drive around the country and have the time to make unexpected stops and explore hidden routes.
For this reason, I recommend you to book Adobe Rent a Car and to get to know Costa Rica! To make a reservation you can click on This email address is being protected from spambots. You need JavaScript enabled to view it. and if you have any questions you can This email address is being protected from spambots. You need JavaScript enabled to view it. and we will be very happy to assist you.
Sansa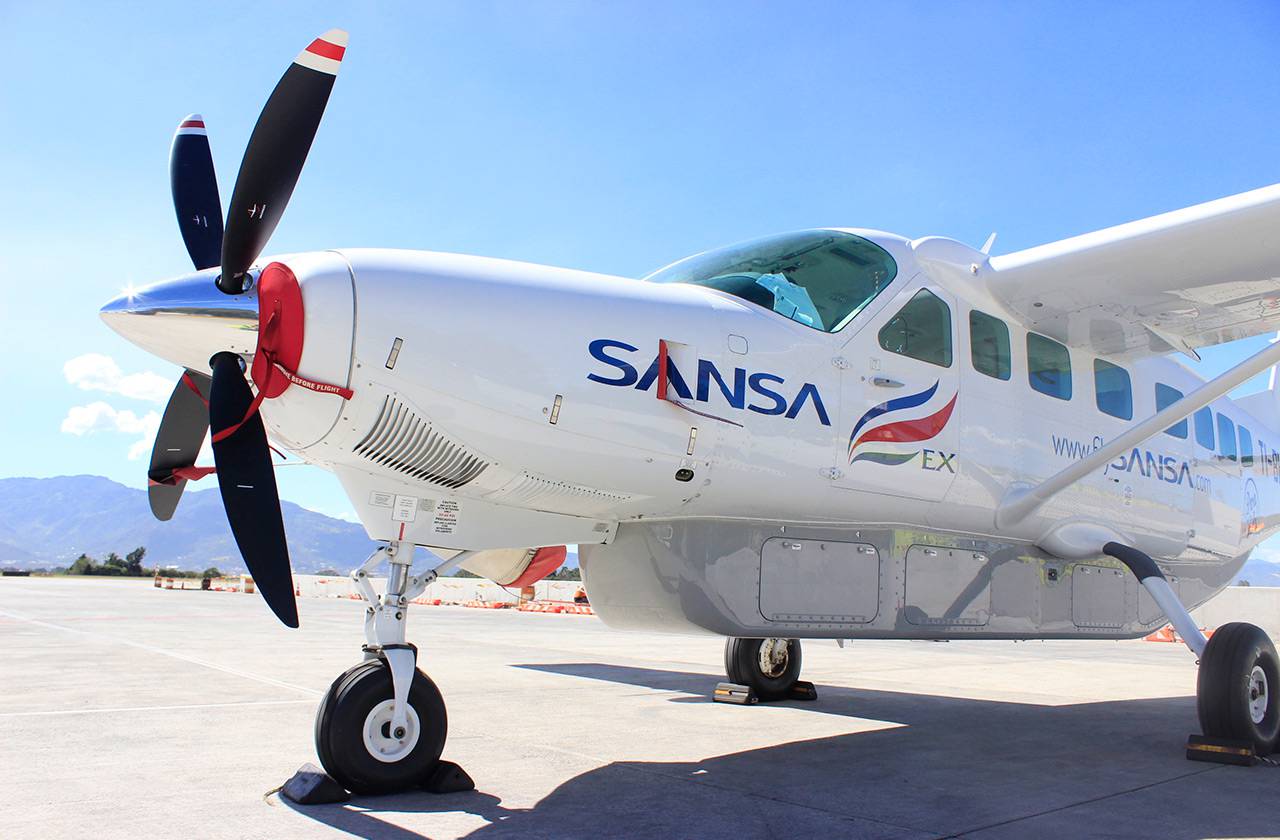 Even though Costa Rica is a small country with a territory extension of about 51´100 km², our time at our vacation is valuable and for this reason, taking local flights is always recommended to connect different places.
Sometimes people travel everywhere through Costa Rica and return the car to Adobe Rent a Car at the South Pacific (Sierpe) where the lodge in Corcovado will pick them up. Using domestic flights will allow you to experience more of the country and safely save time. If you decide to do that, you will end your trip to Corcovado and take a Sansa flight to the capital San José, to spend there the last night before flying back to your country. If you did this trip by car it would take you about 7 hours.
Why Sansa?
Another advantage of taking a local flight, besides saving time, is that Sansa offers unique experiences, for example, fixed flight schedules to the different destinations, while some other local airlines just fly to each destination once per day. Sansa offers more than one flight per destination per day. This makes it easy to connect with different destinations.
Another advantage of Sansa is that all their flights connect to/from San José and are operated at the new and modern terminal for domestic flights at the International Airport Juan Santamaría.
Variety of destinations
Besides their good daily flight frequency, they fly to 16 destinations in Costa Rica. For this reason, it's a good choice to book at Sansa, because you can find the closest runway to organize your local flight, doesn't matter where you are.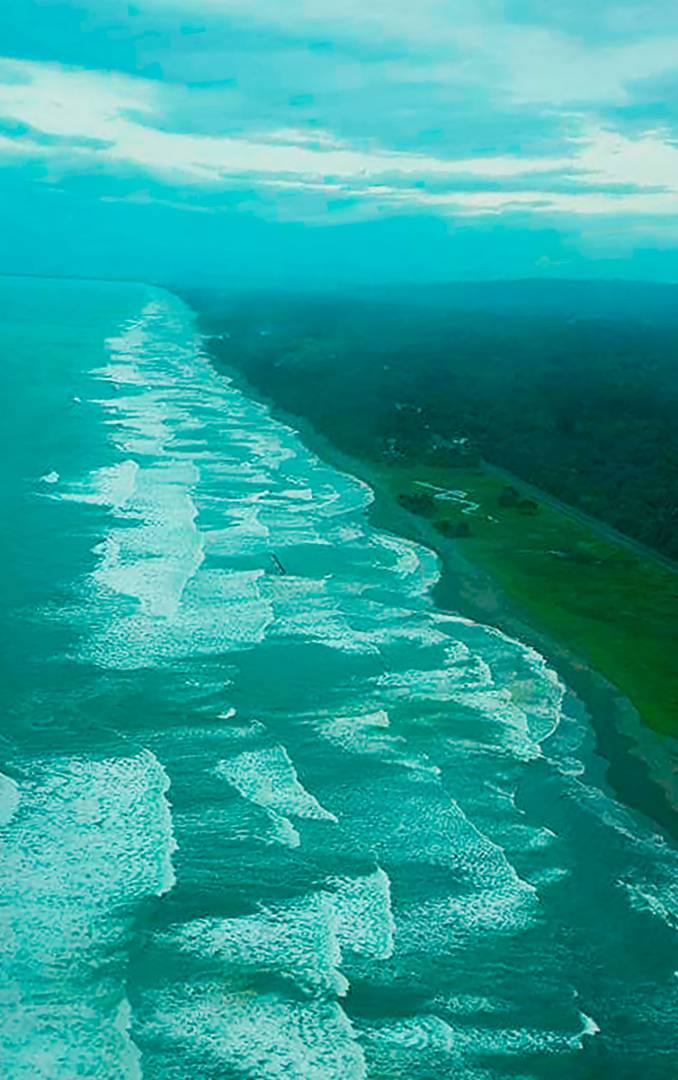 Flying with Sansa is like booking a tour
If you are lucky with the weather, you can observe the incredible landscapes of my beautiful Costa Rica.
I always remember the flight to the Peninsula Osa I took some years ago to spend some nights at this beautiful place and since we were at the whale season, I had high hopes to see them.
And when we got closer to the runway in Drake, the pilot had spotted a whale with its baby and flew over the ocean where these incredible animals were, so the passengers were able to see them closely. That was amazing!
Benefits of booking Sansa with us
Immediate reservation assistance, through the direct reservation link that accesses the Sansa system!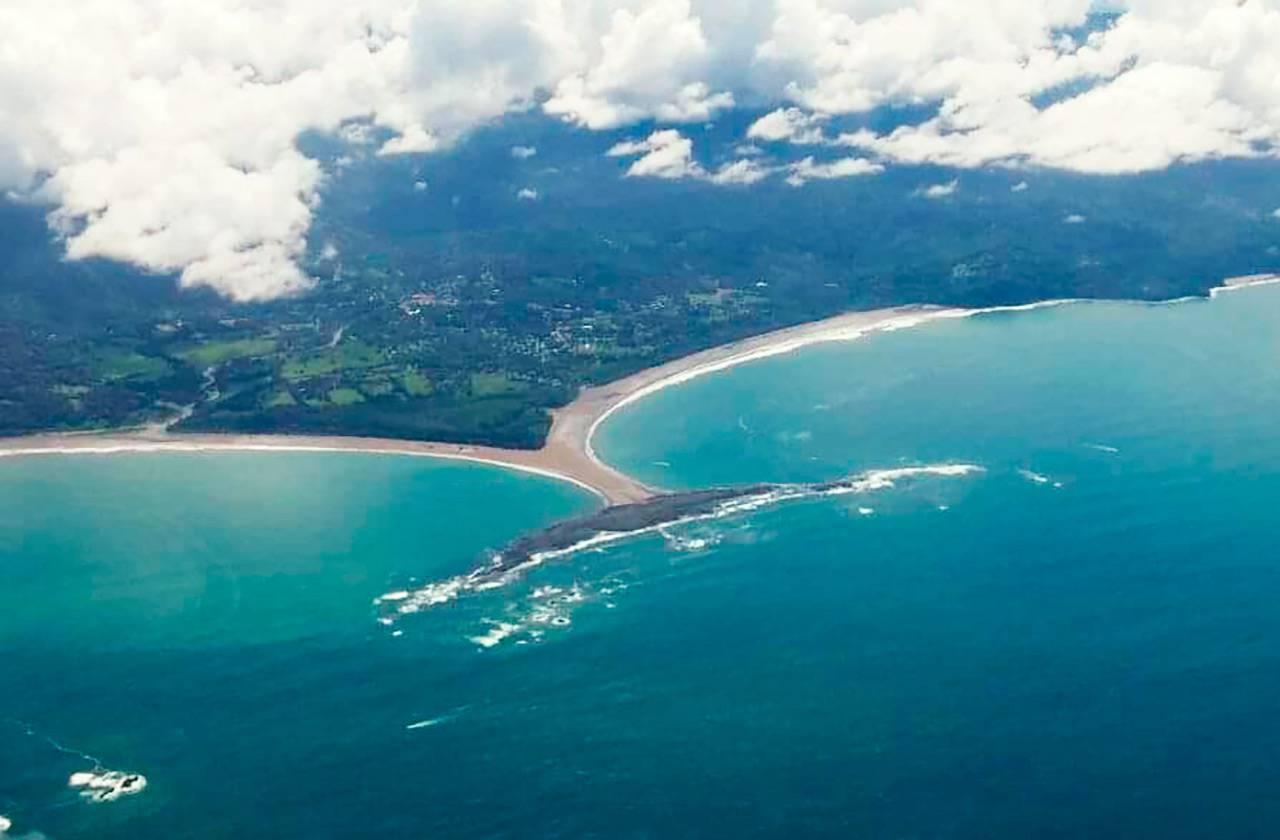 We also have attractive flight prices, so don't think to linger and This email address is being protected from spambots. You need JavaScript enabled to view it. to book your Sansa flights, and you will have more time to spend at your destination instead of spending many hours on the street.
Another recommended tourist transportation is the shuttle service with Interbus, at our next blog, we will talk about his service. Just wait!
Do you have any questions about this transportation, how could I help you? This email address is being protected from spambots. You need JavaScript enabled to view it. and we will be happy to help you with your reservation!
Renting a car, flying in Costa Rica? Everything you need to know!
Recommended Blogs