How do I get the most out of my budget during my Costa Rica trip?
One of the biggest fears when travelling is to have enough money for all our expenses. But don´t worry, because here I leave you some tips and recommendations for you to enjoy Costa Rica to the fullest and being efficient with your budget while still enjoying unique experiences in the country.
Let's get into it!
Where to sleep?
Regarding lodging alternatives, small hotels dominate the country's tourism offer. About 80% of the Costa Rican hotels have less than 30 rooms and 60% are category 0 to 3 stars according to the Costa Rican Tourism Board data.  
In 2018, the total lodging offer was counted with 3´748 hotels for a total of 57´233 rooms. 33´842 of these rooms are categorized between 0 and 3 stars which means that there is a wide variety of quality accommodation alternatives and adjustable to various budgets.
TIP: Need help finding hotels according to your budget? Contact us in our chat service and we could help you finding hotels for all your trips.
Where to eat?
If you want to eat healthy, delicious and in an affordable way, Costa Rica offers very interesting alternatives. While it's true that having lunch in this country hovers around 7 to 15 USD and that's a lot compared with other countries, a well-selected dish can leave you satisfied perhaps for the rest of the day!
My best recommendation for where to eat is: "In the central markets". Each of Costa Rica's major cities has its own central market, and within them, you'll find at least 4 "sodas", small local restaurants. In these "sodas" you will find all kinds of traditional and typical Costa Rican dishes, but I will focus on two more than all:
The "Gallo Pinto"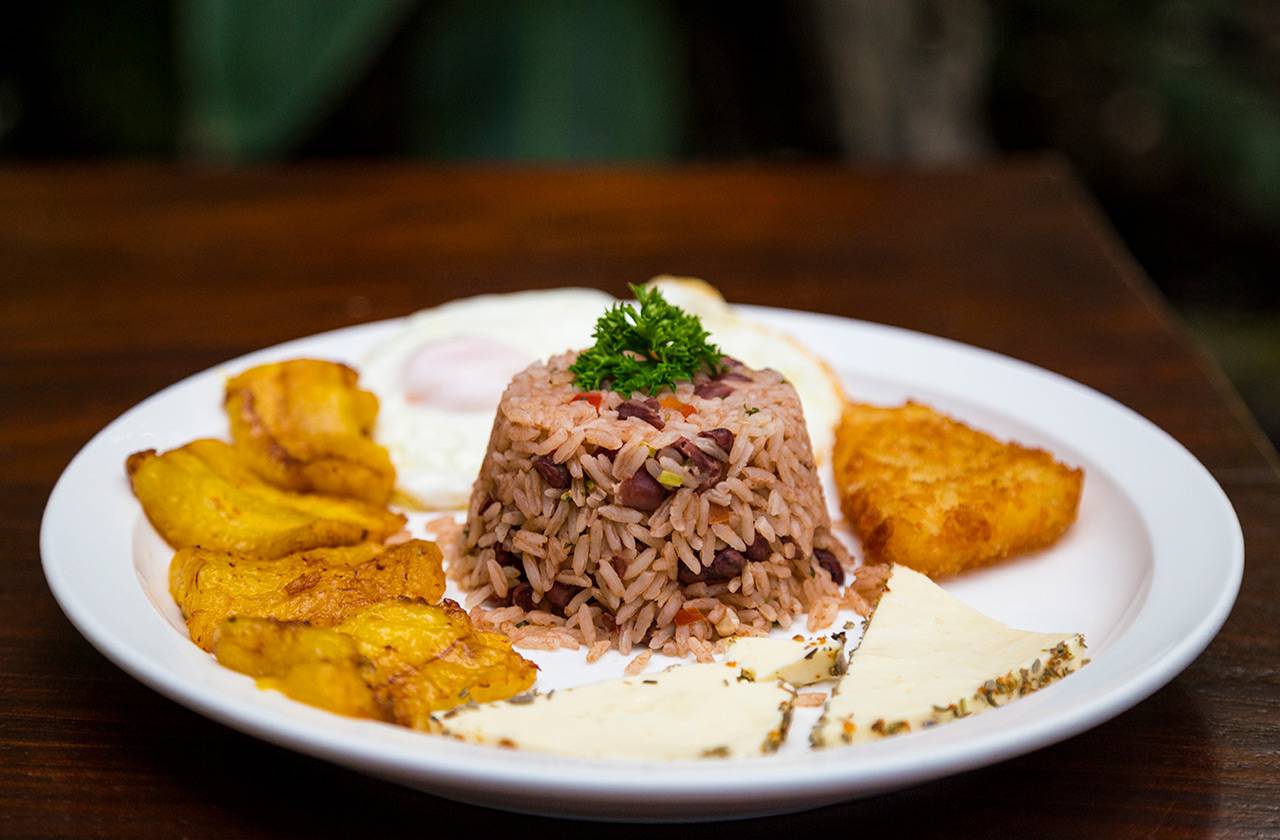 More than anything for breakfast. A well-prepared "Pinto" includes a mixture of rice with beans, chopped egg, custard, palmed omelette and in some cases sausage and/or white bread. If you have a good "Pinto" for breakfast in one of the "sodas" on the market, perhaps you won't need lunch, as it's such a complete dish that it will sustain you for many hours, and if that were the case, you would be saving a meal that day. A "Gallo Pinto" with a coffee can be around 7 USD.
The "Casado"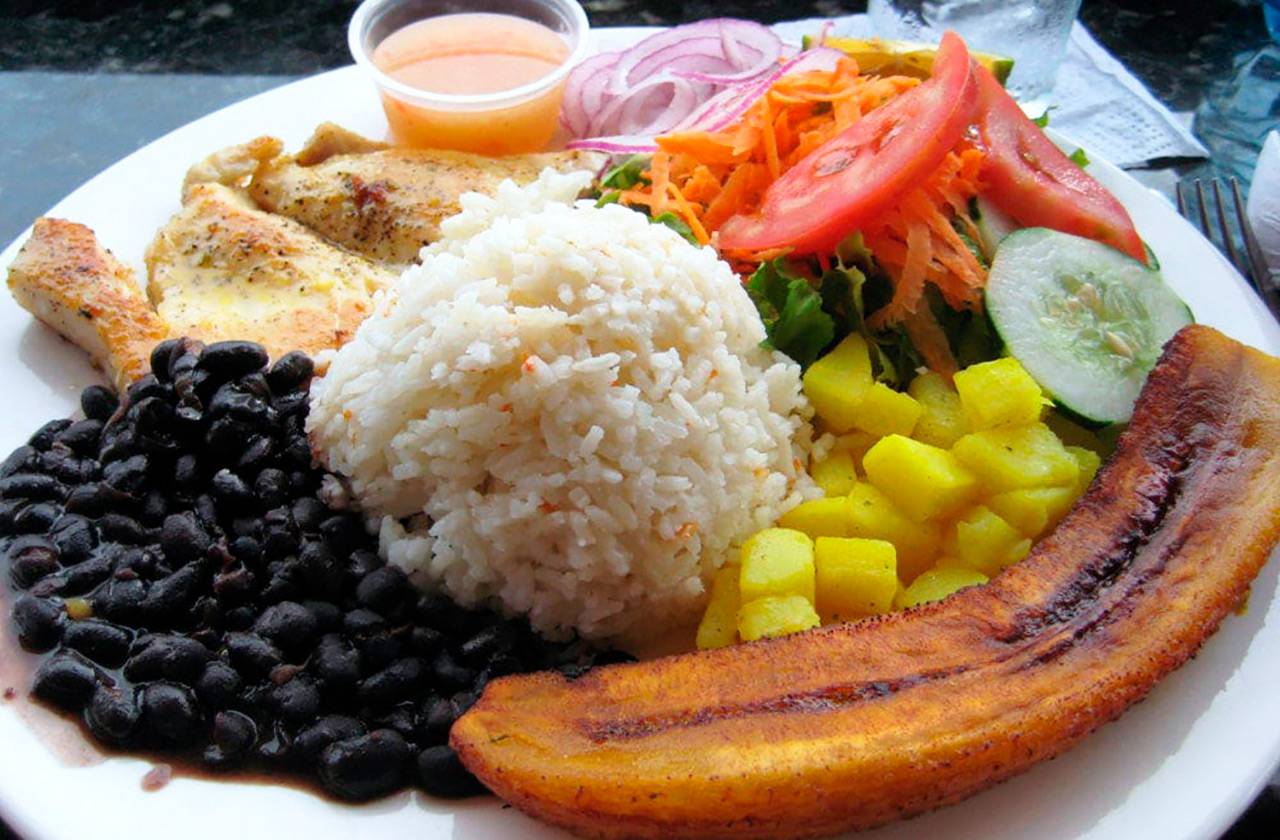 For lunch or dinner. The "Casado" basically includes rice, beans, a "picadillo" (a mix of several vegetables as an accompaniment), meat of either beef, chicken, fish or pork; a salad and often a second accompaniment. In many "sodas" the "Casado" also includes a natural juice within the price. Like the "Pinto", a well-charged "Casado" can support you for many hours, and also hovers around 7 USD.
TIP: Along the roads throughout Costa Rica, it's common to see "sodas" where you could eat the original Costa Rican food. My advice as a "Tico "traveller is: Look for the "sodas" where, for a very good price, you can enjoy the authentic gastronomy of Costa Rica and also can share this experience with locals.
TIP 2: If you're in a small town that doesn't have a market, ask a taxi driver or local for advice on where to find the best "sodas."
Which means of transportation should I use in Costa Rica?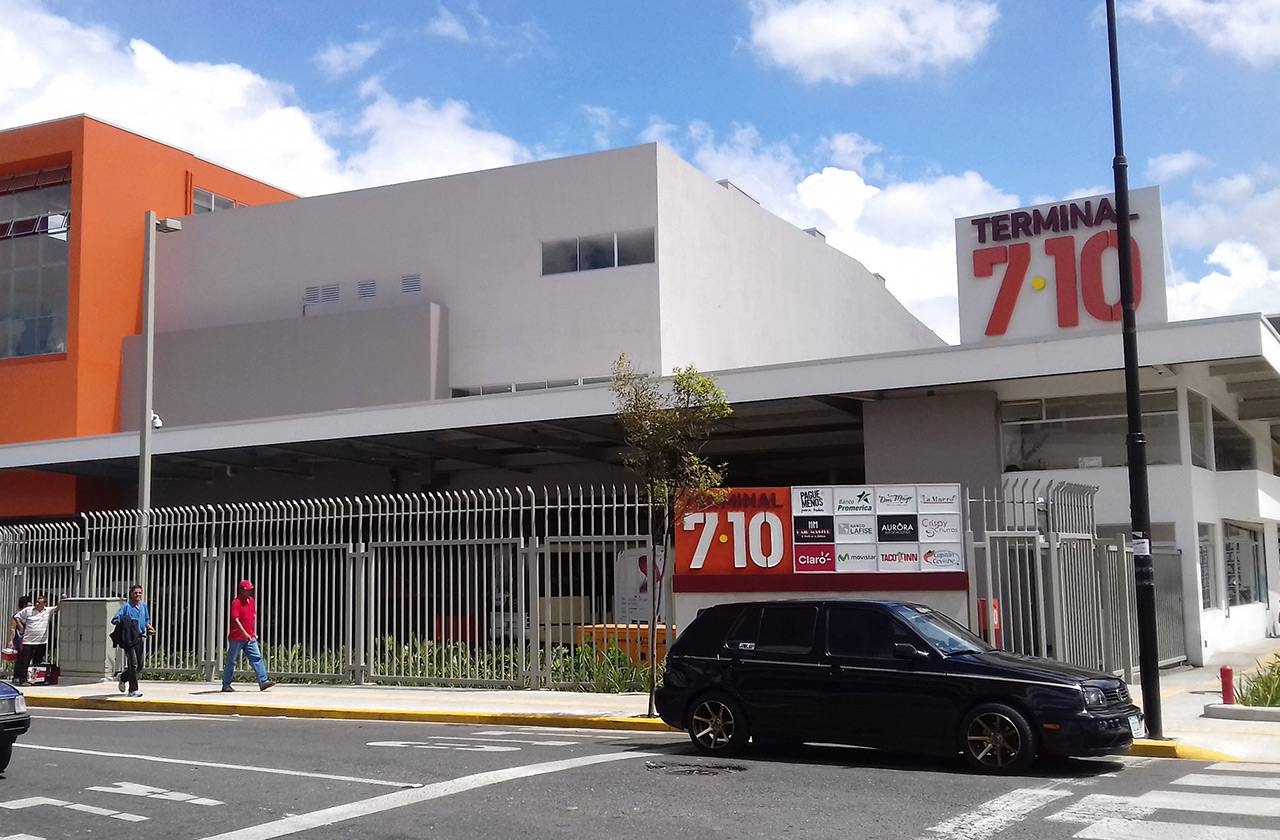 Costa Rica's public transport service is quite good, and the units for long trips are mostly comfortable, the only deficiency is that in case you need to move from one place to another (on long routes) it is necessary to first go back to San Jose and take another bus. However, prices are always low and transportation is safe.
Terminal to La Fortuna, Monteverde, Cobano, Jacó: Terminal 7-10. Avenida 7, Calles 8 y 10.
Terminal to Manuel Antonio, Uvita, Dominical: TRACOPA. Calle 5, Avenida 18 y 20.
Terminal to Puntarenas: Empresarios Unidos de Puntarenas. Calle 16, Avenidas 10 y 12
Terminal to Puerto Viejo de Talamanca: MEPE. Avenida 9, Calle 12.
Terminal to Caribe, Puerto Viejo de Sarapiquí y Guápiles: Gran Terminal del Caribe. Calle Central, Avenidas 13 y 15.
Terminal to the South: MUSOC. Calle Central, Avenida 22.
Terminal to Turrialba: TRANSTUSA. Avenida 6, Calle 13.
Terminal to Cartago: LUMACA. Avenida 10, Calles 5 y 7.
You can also choose a Shuttle service or private transportation, which takes you comfortably from one tourist destination to another, just This email address is being protected from spambots. You need JavaScript enabled to view it. and we will be happy to assist you.
If you wish to rent a car and travel comfortably with your luggage without worrying about schedules, pick-up points or long trips on a bus, This email address is being protected from spambots. You need JavaScript enabled to view it., we will be happy to help you!
Which places can I visit?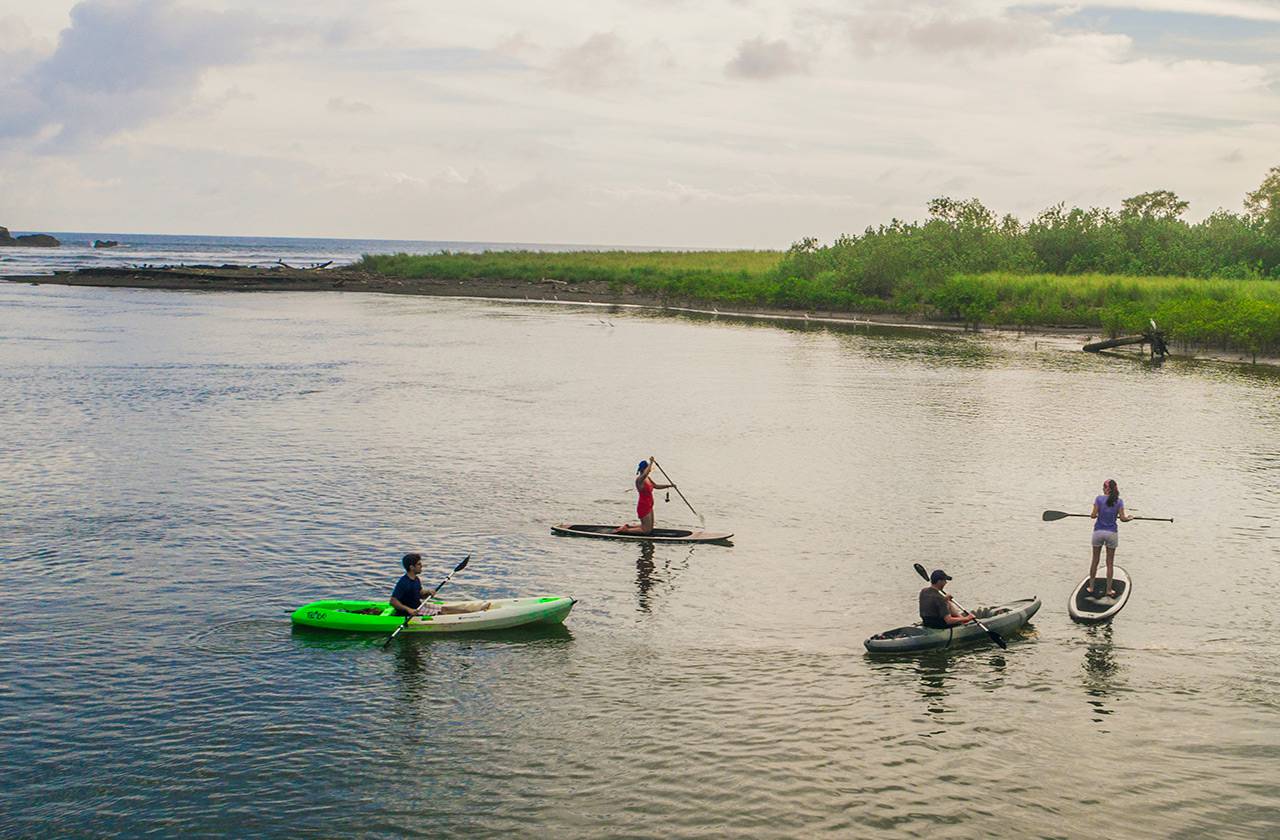 Actually, the whole territory of Costa Rica has beautiful places to visit, if you are in the Central Valley you can go to rivers, mountains, waterfalls, forests, national parks, volcanoes, museums, do a city tour, etc. If you are at the low plains you can get to know the culture, visit rivers, parks, hot springs, caverns, do activities like canopy, tubing, horseback riding, ride a bike, among others. On the other side, there is the beach; Costa Rica has two long coasts, the Pacific and Caribbean coast, so there are hundreds of beaches along the national territory, national marine parks, dry forests and impressive landscapes. Actually, there are many things to do!
Low season and low prices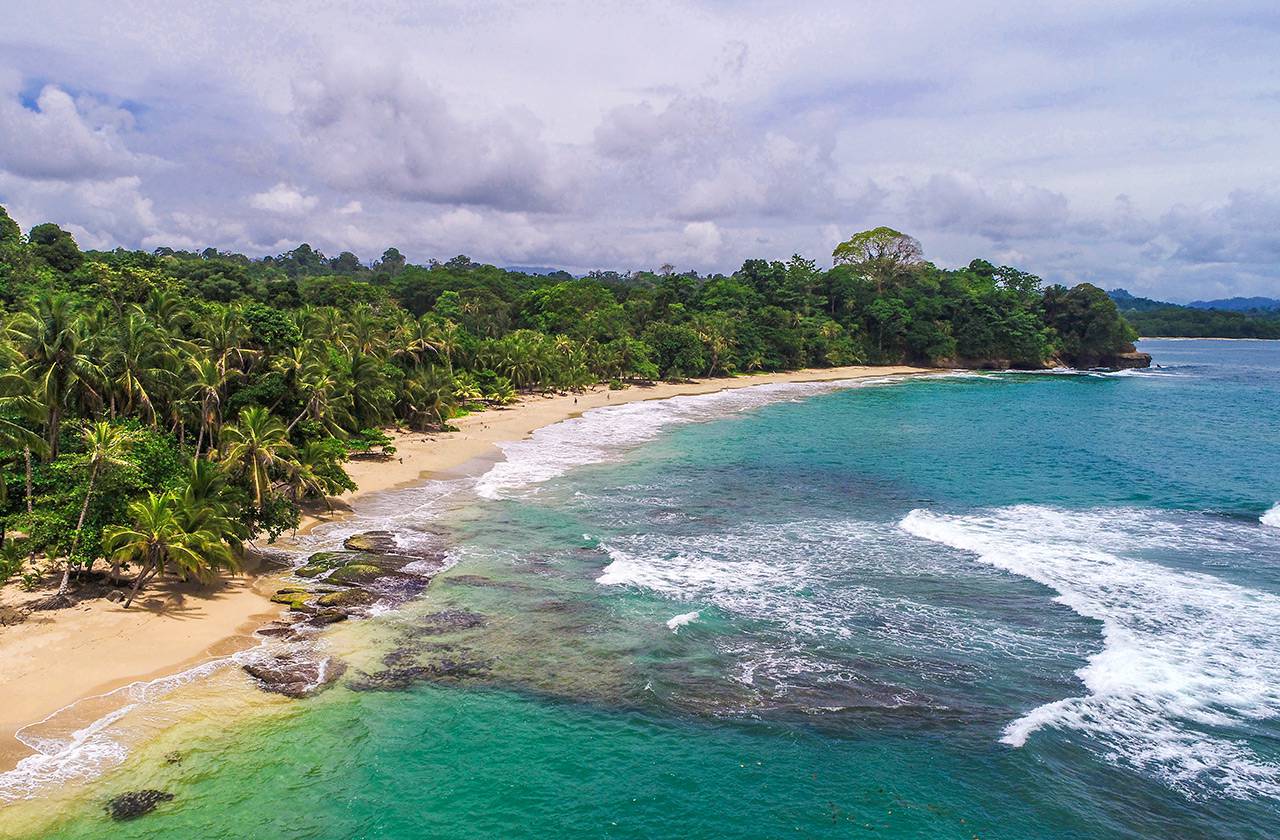 First of all, keep in mind that Costa Rica is a country with a tropical climate where there are no defined seasons, such as winter or summer, but a dry season (with little chance of rain), and a rainy season (with a greater chance of rain, even if it does not mean it will be raining all the time, there will also be many days of sunshine). 
Therefore, it is a country that can be visited at any time of the year. However, there are months in which hotels and tourist activities are a little more accessible than the rest of the year. This off-season basically starts a week after Easter (mid-April) and finishes the last week of November. So if you want to maximize your budget, I recommend you visit the country during the so-called low season, (although you may run into some rain from time to time). But it is awesome because at this time there are three impressive natural phenomena: the spawning of the sea turtles on the Caribbean coast, the sighting of the humpback whales on the Pacific coast and the largest bird migration of the year.
Can I work and earn extra money?
Unfortunately, in Costa Rica tourists are not allowed to work since there are no work permits and all services are taxed by VAT, so it is forbidden to have a job without the corresponding permits.
I hope these tips will help you on your next trip to this tropical paradise. If you have questions or know other tips that would like to share with us, feel free to leave them below in the comments. And remember we are always ready to help you, so do not hesitate to This email address is being protected from spambots. You need JavaScript enabled to view it., it will be a pleasure for us!
How do I get the most out of my budget during my Costa Rica trip?
Recommended Blogs