The most beautiful beaches at the north of Guanacaste
Many people say that the most beautiful beaches of Costa Rica are in Guanacaste. In this blog, I will tell you about the best beaches that I visited in the North of Guanacaste.
The beaches I have visited are pretty close to each other, but they all look different and unique. Dark and white sands, with stones or high waves, or with calm and crystal clear water. In Guanacaste, you can find everything.
We had a long weekend and decided to go to Guanacaste. We drove about 4 hours from San José to Liberia. We didn´t plan what we exactly wanted to do, we just wanted to drive the coast down and explore the beaches.
Playa Danta and Dantita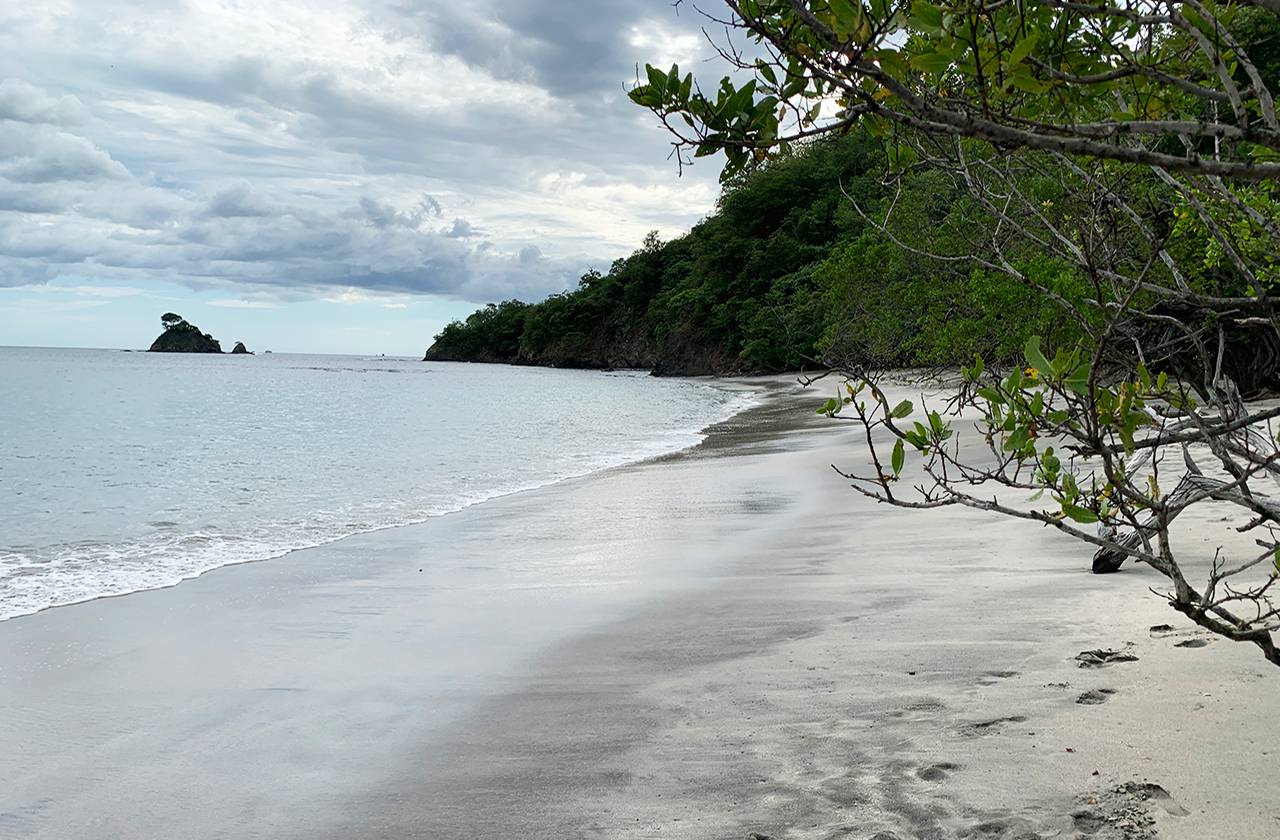 Playa Danta
Playa Danta is a little hidden beach. We parked at an empty parking lot and walked some metres through the forest. The beach was empty, just one couple was watching their child playing in the water. The beach is like the most beaches in Costa Rica, very natural.  
A sign showed us the way to Playa Dantita which was a trail of about 1 km through the forest. It's going up and down and at some points, you can see the ocean through the trees. So you are basically just walking around a rock that separates Playa Danta from Dantita.
Playa Penca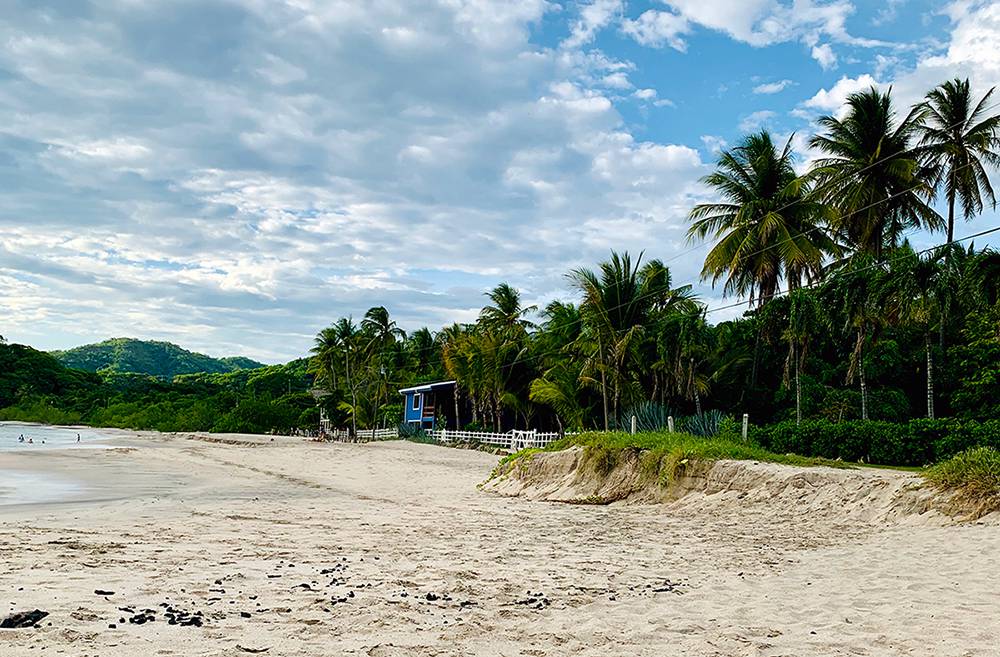 On the way to Playa Danta and Dantita we found Playa Penca. This beach was also very quiet, just one man playing with his dog in the water. Green palm trees border the white beach and the turquoise water. So beautiful!
Playa Flamingo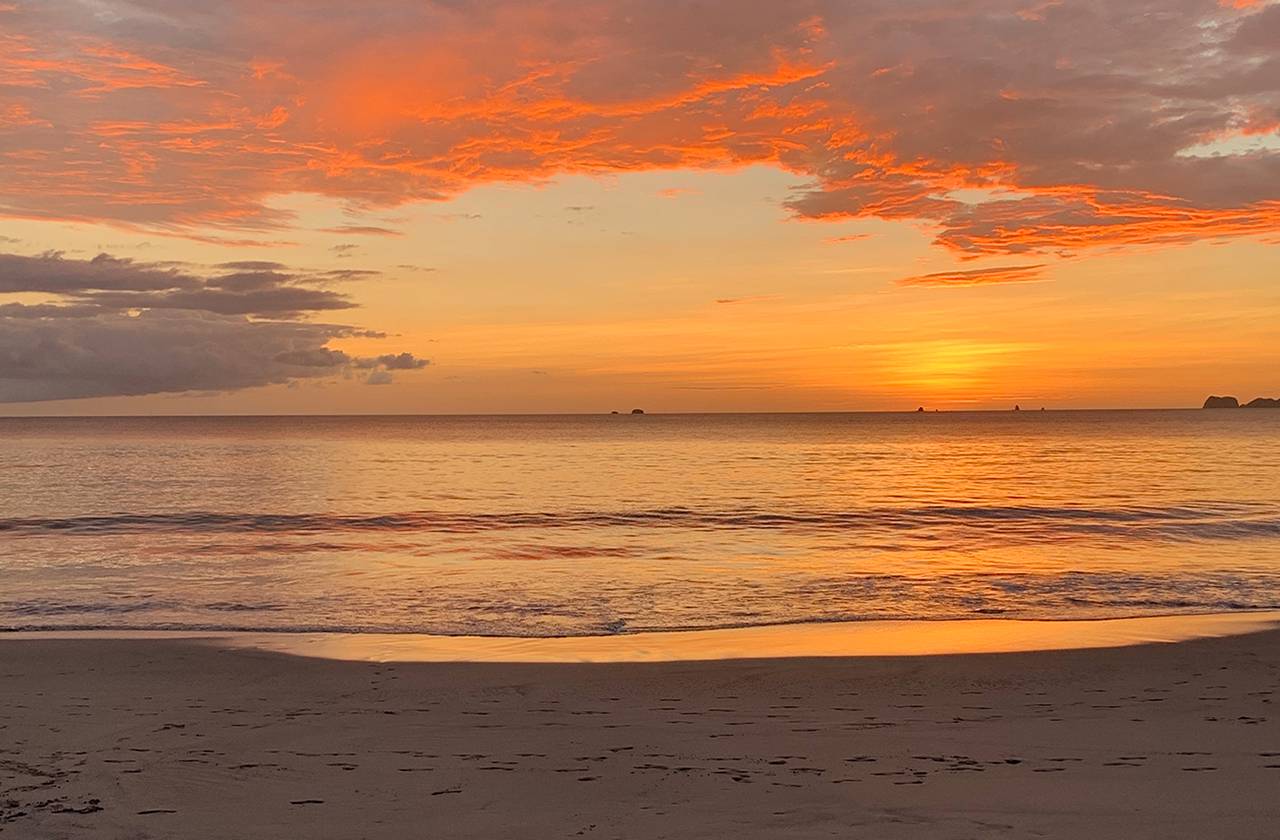 Playa Flamingo is definitely one of my favourite beaches in Costa Rica. A white beach with clear water. The first time we have been there was in April, and even though this is a time when everyone is on vacation it was not that crowded and also this time in July there were not too many people. I saw just one restaurant, but they sell very delicious food and drinks. We actually on two nights came back to Playa Flamingo to eat at the restaurant while watching the sunset.
Playa Conchal
Playa Conchal is a little hidden beach. We walked about 10 minutes on a dark beach until we reached a rock. Behind this rock is the beautiful beach of Conchal, which will take your breath away. Right behind the rock, the beach with many white mussels starts. In the back, you will find beautiful white sand. Some little kids were playing in the calm water, here and there, some people were snorkelling and a Costa Rican family sold cold coconuts. We decided to walk a little bit further and then sat down in the warm sand. We could have stayed forever in the crystal clear water, it was amazing!  I recommend you to come in the morning because the flood in the afternoon leaves just a small stretch of sand.
Playa Avellenas
On this beach, you will find more stones but it is also very beautiful. This is also the place of the famous wood bridge over the swamp everyone is talking about. It's a little shaky and actually the entrance to a hotel but everyone is allowed to walk a little bit, take photos and watch the hundreds of tiny red crabs. Fascinating!
Playa Tamarindo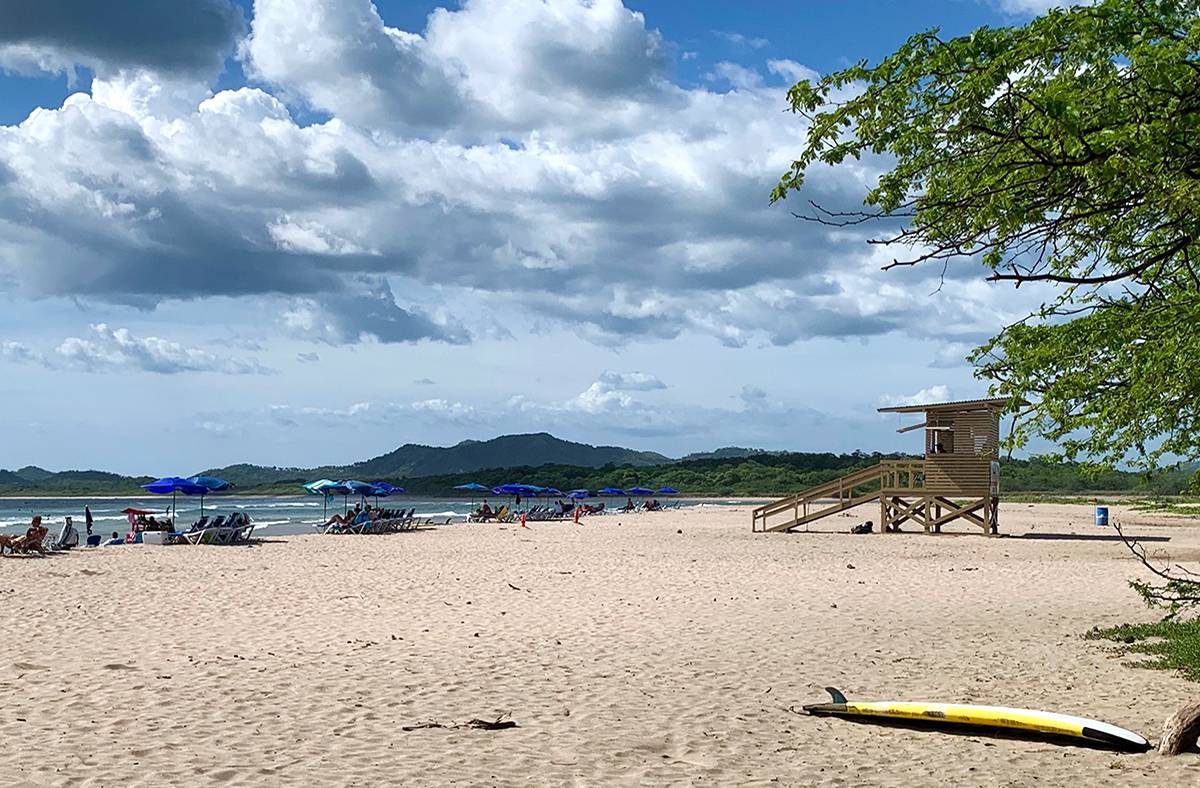 Tamarindo is a popular place for surfing and you can see it when you get there. This beach was crowded, especially many surfers were in the water and at the beach. There are many hotels and stores. It's a great place for surfers because they have everything close and can spend some days in Tamarindo.
Find here our recommendations about hotels on the Pacific Coast.
All those beaches are close to each other but each one is also so different and unique. I loved just to start driving and explore new beaches. I love natural beaches that are not too crowded, without many hotels. I can't even decide which one I liked the most!
Have you ever been to one of these beaches or do you know other beaches in this area? This email address is being protected from spambots. You need JavaScript enabled to view it.!
The most beautiful beaches at the north of Guanacaste
Recommended Blogs