Finally travelling again!

This article is an experience lived during the CODID-19 pandemic, and while the tourism sector was slowly reopening again. 
After months of reducing it to your own four walls as far as possible, it was high time for my family and me to rediscover and enjoy the spectacular natural beauties of Costa Rica! In this blog, you can find out what these are, under what conditions you can (again) rediscover them and how the various attractions, transport companies, hotels and restaurants have adjusted to the new normal ... I can tell you this much: Travel is finally possible again and urgently needed for body, mind and soul!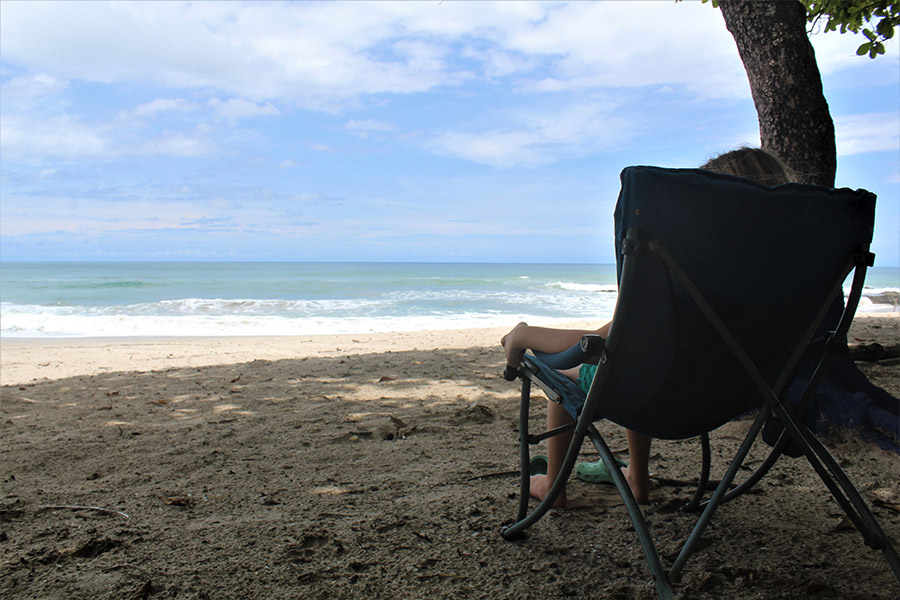 Getting there, over hill and dale or the ferry
The popular beach spots of the southern Nicoya Peninsula can be reached from the north of the country via the provincial town of Nicoya and some small, typical Guanacaste villages. A 4x4 vehicle is necessary all year round, and especially in the months of May to November, because several rivers have to be crossed and the route leads over large parts on natural roads. Deer and coatis often cross the road and the installed monkey ladders above the street are also used briskly!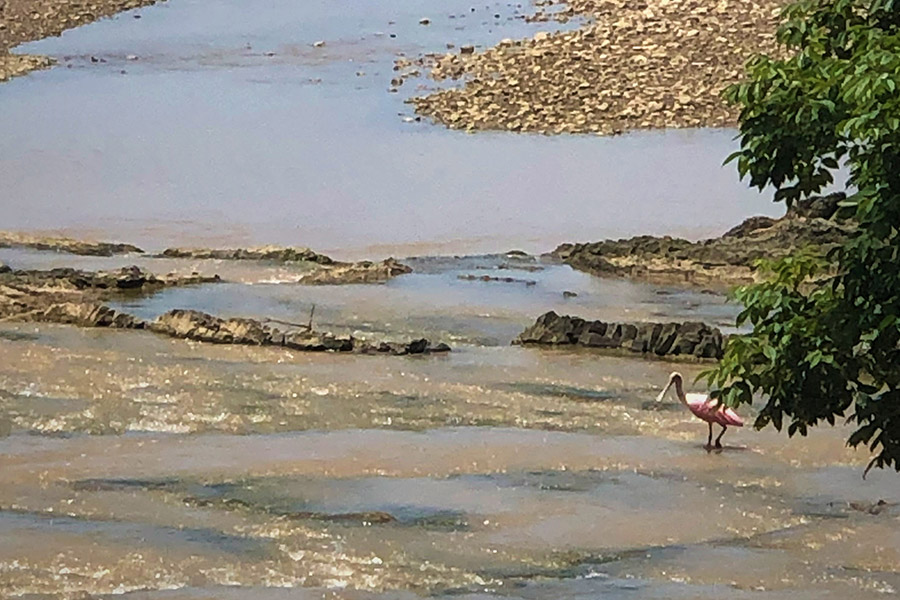 If you come from the south of the country or the Central Valley, use the ferry - like us - from the city of Puntarenas to Paquera. You can reserve and pay for the approx. 1-hour crossing online in advance at www.quickpaycr.com. You're going to be able to enjoy a wonderful view of the small islands of the Gulf. From Paquera to Montezuma it is only about 30km, to Santa Teresa less than 50km. The trip is a scenic highlight, which is why we artificially extended the journey with a picnic at one of the lonely, paradisiac bays.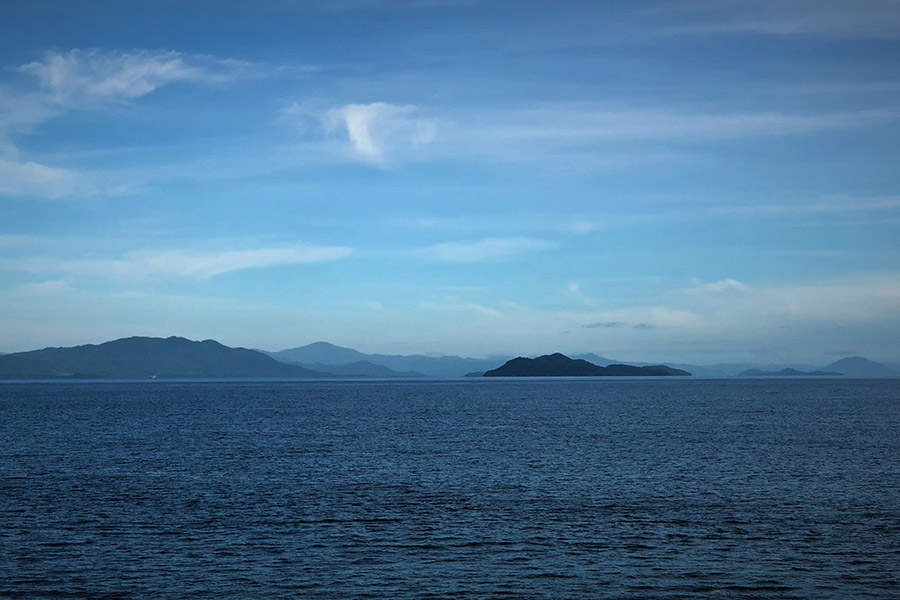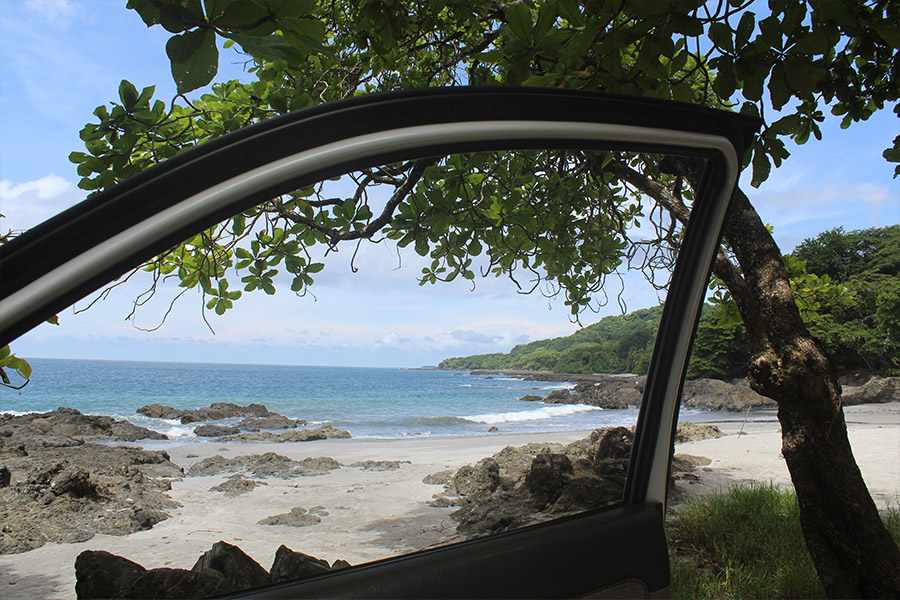 Even those who are not travelling by rental car can reach the southern Nicoya Peninsula easily and comfortably: depending on their budget by a short domestic flight or a private or shared land transfer. All transfer options meet the applicable hygiene regulations and offer you constant disinfection and distance options.
The penisula's natural highlights
What makes this corner of Costa Rica so special? Its originality, many kilometers of coastline surrounded by tropical vegetation, spectacular waterfalls, such as the waterfall of Montezuma and the oldest protected area in the country, the Cabo Blanco National Park (Spanish: Reserva absoluta Cabo Blanco), in which you can reach the exotic "white cape" with its numerous wild birds on a 5 km long jungle path. Upon arrival, you may refresh in the pleasantly lukewarm sea. The Cabo Blanco National Park at that time was already open again, every Wednesday to Sunday from 8:00 a.m. to 4:00 p.m. (Now there are no restrictions anymore). The medium-demanding hike was also possible for my 9-year-old daughter and takes about 2 hours each way. We watched a lot of wild animals and had a wonderful day!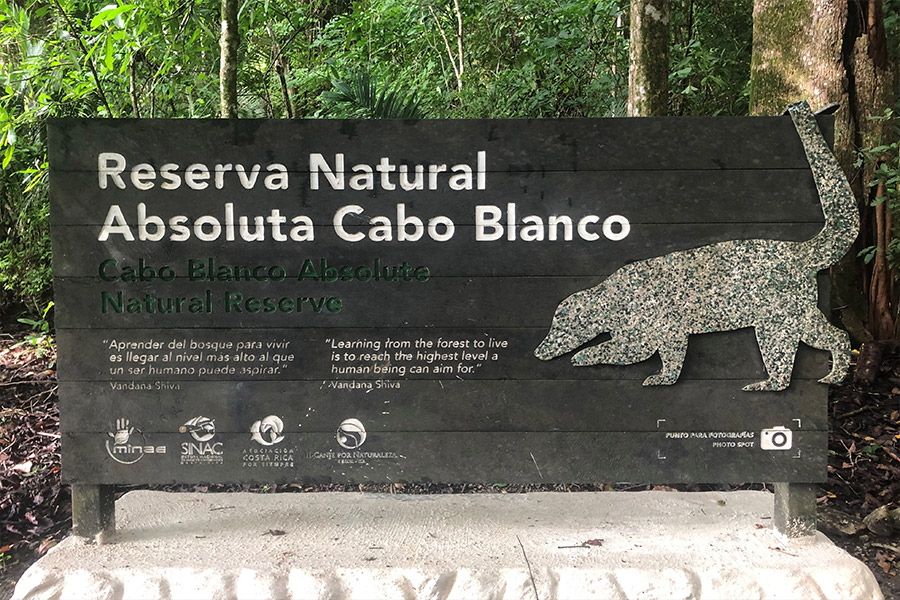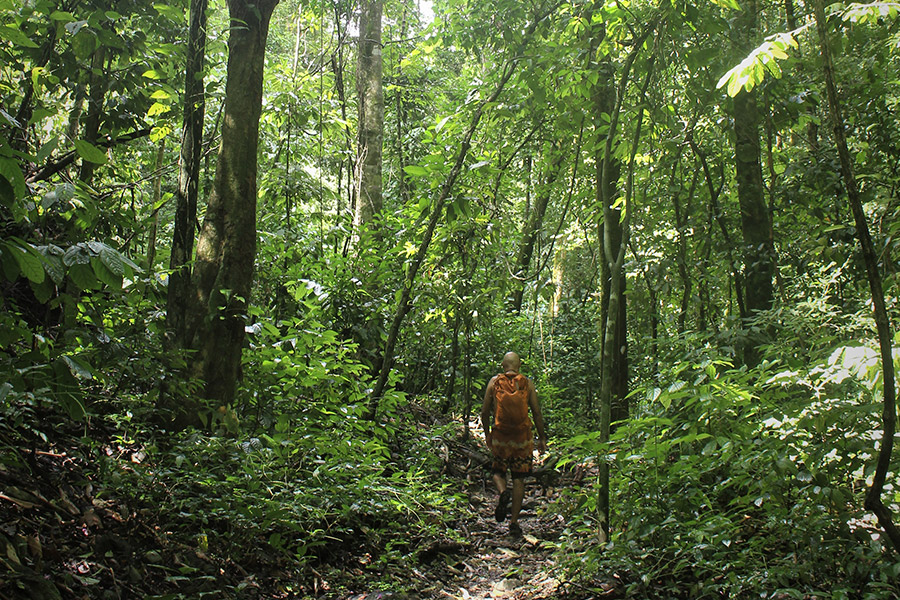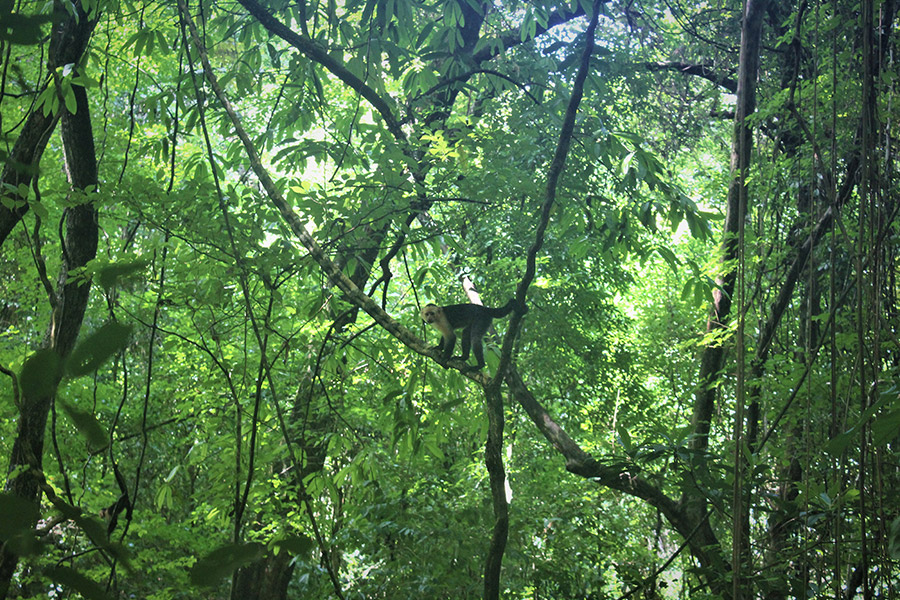 In the eastern part of the peninsula, the "Curú" reserve with its beautiful Playa Quesera is worth mentioning, as well as the snorkeling spot "Isla Tortuga" and the bioluminescence which regularly occurs over here.
Lodging - but how?
The accommodation options on the Southern Nicoya peninsula are at least as varied as its nature is. All of the locations mentioned are famous for their relaxed atmosphere and trendy restaurants, bars and activities... last but not least, cozy co-working spaces attract digital nomads from all over the world for a relaxing long-term stay in Costa Rica - to mention also the positive, new possibilities of working, traveling and living.
From simple backpacker accommodations to exclusive boutique hotels, you will find classic hotels as well as fully-quipped apartments and luxurious beach houses with fantastic sea views or direct beach access. The choice is yours and at ARA Tours, we are happy to help you find your personal dream accommodation. 
Some of our favorites are e.g. the Nantipa Beach Resort, which promises a "Tico Beach Experience" first class, of course in the best possible location, right on the beach. For medium-sized budgets and guests who appreciate being near what's going on in the village, we can also recommend the Hotel Esencia and Santa Teresa by the Beach. Between Tambor and Paquera lies the Tango Mar Beach Resort, where you can lodge in style, almost in a private bay. The Eco Boutique Hotel Vista Las Islas is located on a hill with a breathtaking view on Isla Tortuga. And if you are looking for a slightly different form of accommodation, you can book one of the luxurious tent suites at Isla Chiquita Lodge, from which you can enjoy your personal Robinson Crusoe experience on the island of Jesucita in the middle of the Gulf of Nicoya.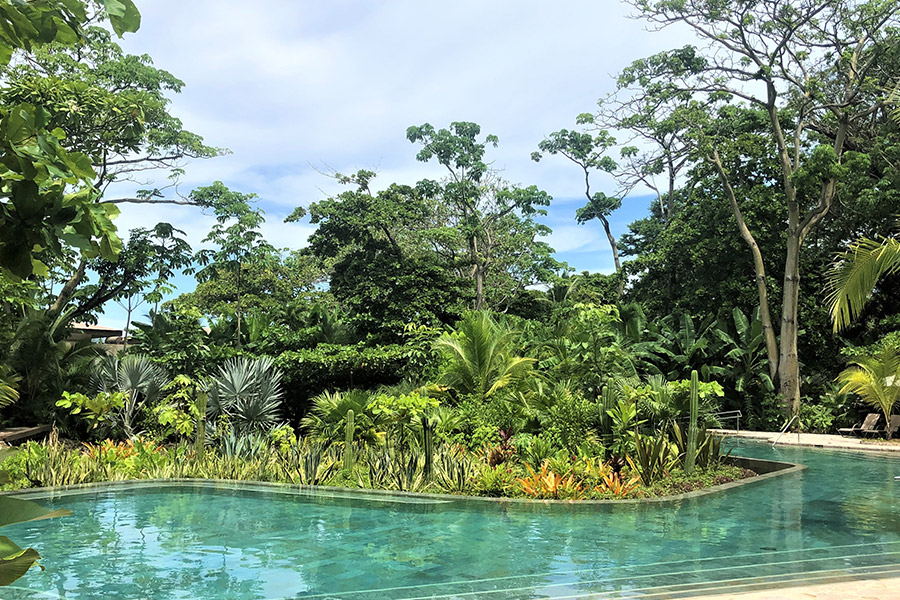 What else can you do?
Are you looking for the best wave? Then you have come to the right place in Malpaís and Santa Teresa, where you can surf in good company and with plenty of space on the miles of sandy beaches. Here, even the spectacular sunsets have their reputation. At the moment we were visiting, the beaches were only open until 2:30 p.m., but we could still enjoy the view from many of the cozy beach cafés and bars! Today, there are no restrictions anymore. 
For yogis, Santa Teresa is like the Costa Rican Mecca. What better combination than the local easy-going lifestyle and body and mind strengthening activity, whenever possible with a fresh sea breeze? Here you will find professional teachers of all difficulty levels and styles as well as nice yoga colleagues from all over the world: ideal conditions to process the various changes of the past few months positively.
And - often not mentioned, but certainly there and in large numbers: Walkers like us who enjoy a long walk on the beach with a 360º panorama in sunny or cloudy conditions. We get pleased on almost all beaches of the peninsula with their natural pools and rock formations, shells and other treasures.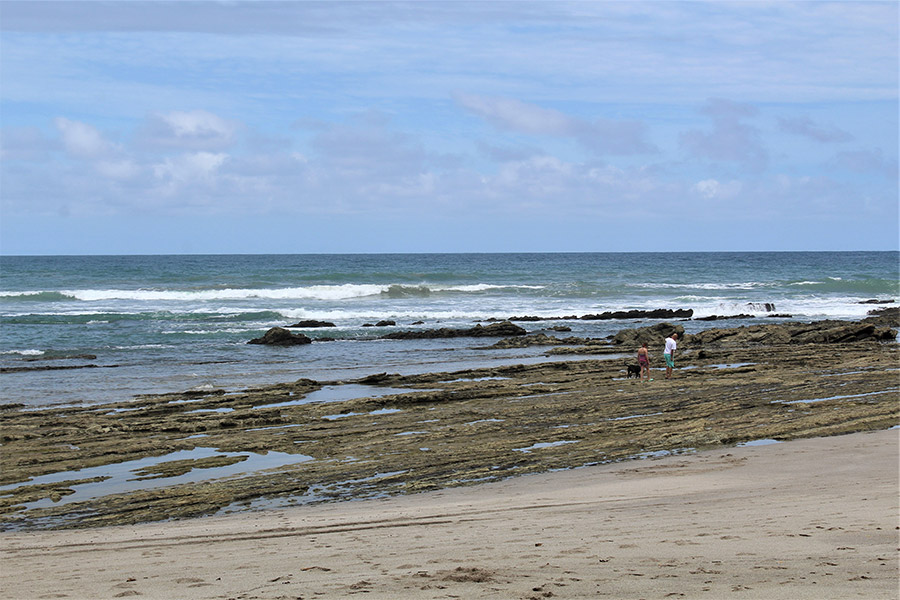 Conclusion
The short trip to the Nicoya Peninsula was so good for us! It liberated, relaxed and also reassured us that Costa Rica's nature is more beautiful than ever and that the tourist businesses have prepared exemplary for welcoming their guests again.
The essence of Costa Rica is at home on the Nicoya Peninsula! A mix of pure relaxation, an active nature experience and freedom of lifestyle is what you feel overhere. Santa Teresa, Malpaís, Montezuma and Tambor should not be missing on your individual road trip through Costa Rica. This region offers you almost unlimited freedom to refuel in tropical nature. Costa Rica is waiting for you! ARA Tours is waiting for you! We'd be glad to assist you with your travel planning - just write to us at This email address is being protected from spambots. You need JavaScript enabled to view it.!