San Carlos, more than just La Fortuna
I was born in San Carlos, this is my home. Many times I have been told by people that they visited this place and they liked it a lot, but during the conversation, I realize that they didn't get to know San Carlos, but that they just have been in La Fortuna, close to the Arenal Volcano.
Anyway, the area around the volcano is very beautiful with its thermal waters, forests, and animals, but actually, San Carlos with almost 3348 square kilometres is the biggest canton of Costa Rica, even bigger than Cartago and Heredia, so there is a lot more to show than just the surroundings of La Fortuna. 
This is why I decided to tell you a little more about my home, my roots and the magical place where I grew up.
San Carlos is a green land, with large plains covered by pastures and forests, where cattle raising and agriculture abound. Even though it has its town and small cities, it is still a rural area where you can see farmers herding their cattle, children playing and running barefoot on the streets of the neighbourhood, hardworking people, tilled fields and very nice and guest-friendly people that will make you feel home.
Its nature and wildlife
Due to its location in the Caribbean slope of Costa Rica, there are frequent rains and this is why the mountains are always covered by lush forests and rivers. Also, the Juan Castro Blanco National Park, located in these mountains, is known as the National Park of Water, and home to many species of wild animals and plants.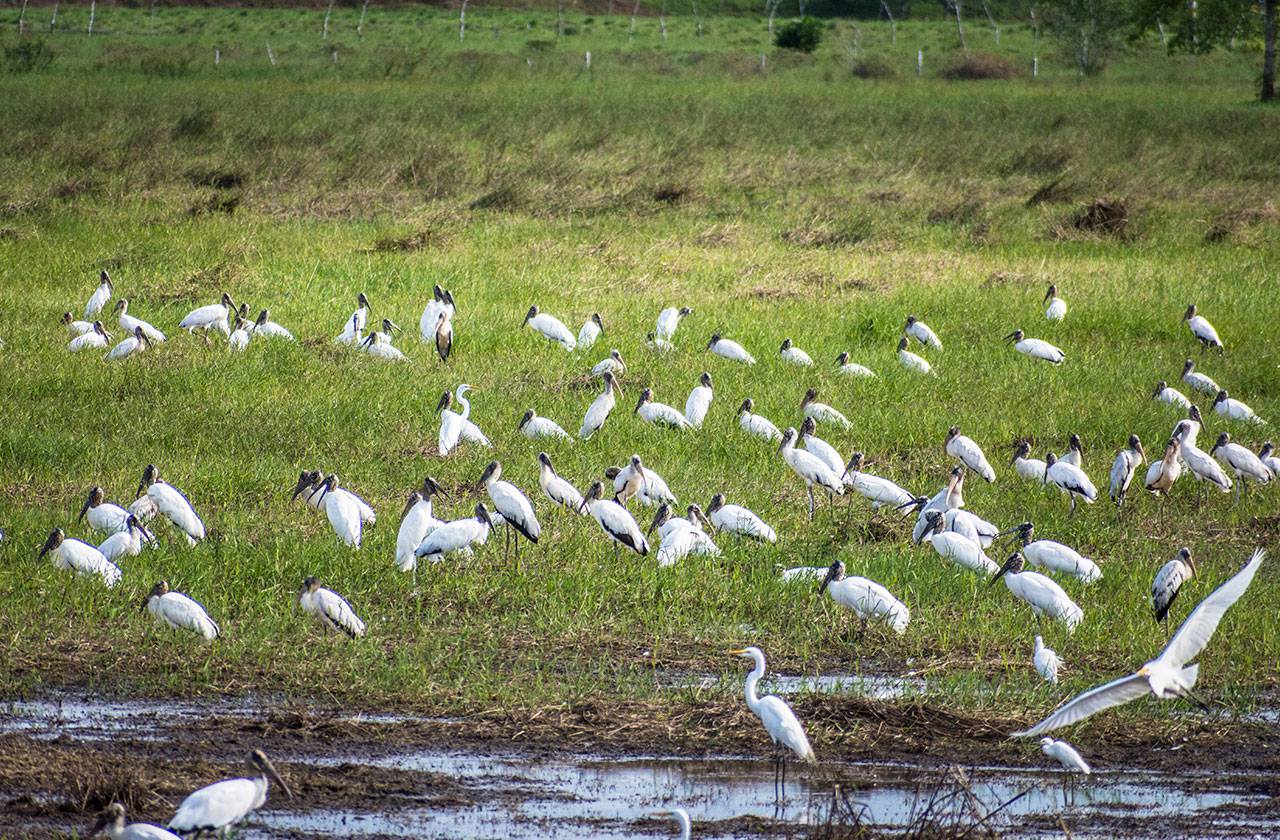 If you stay a little bit in San Carlos, you will learn how to live together with nature. It is very common to see deer or mountain pigs at the shore of the river (especially in the higher regions). Also, many people are used to leaving fruits like bananas, papaya or mango at the tables in their gardens, so toucan, hummingbirds, and other colourful birds come to feed on them.
Cattle raising
For many years, this area is dedicated to milk production. Today, you can still see groups of cows grazing or walking in a row to the farms. A fun fact about San Carlos is that, because it is so close to the cattle-raising areas of Cuidad Quesada, some cows escape from their grasslands and peacefully walk into the city, even until the central park!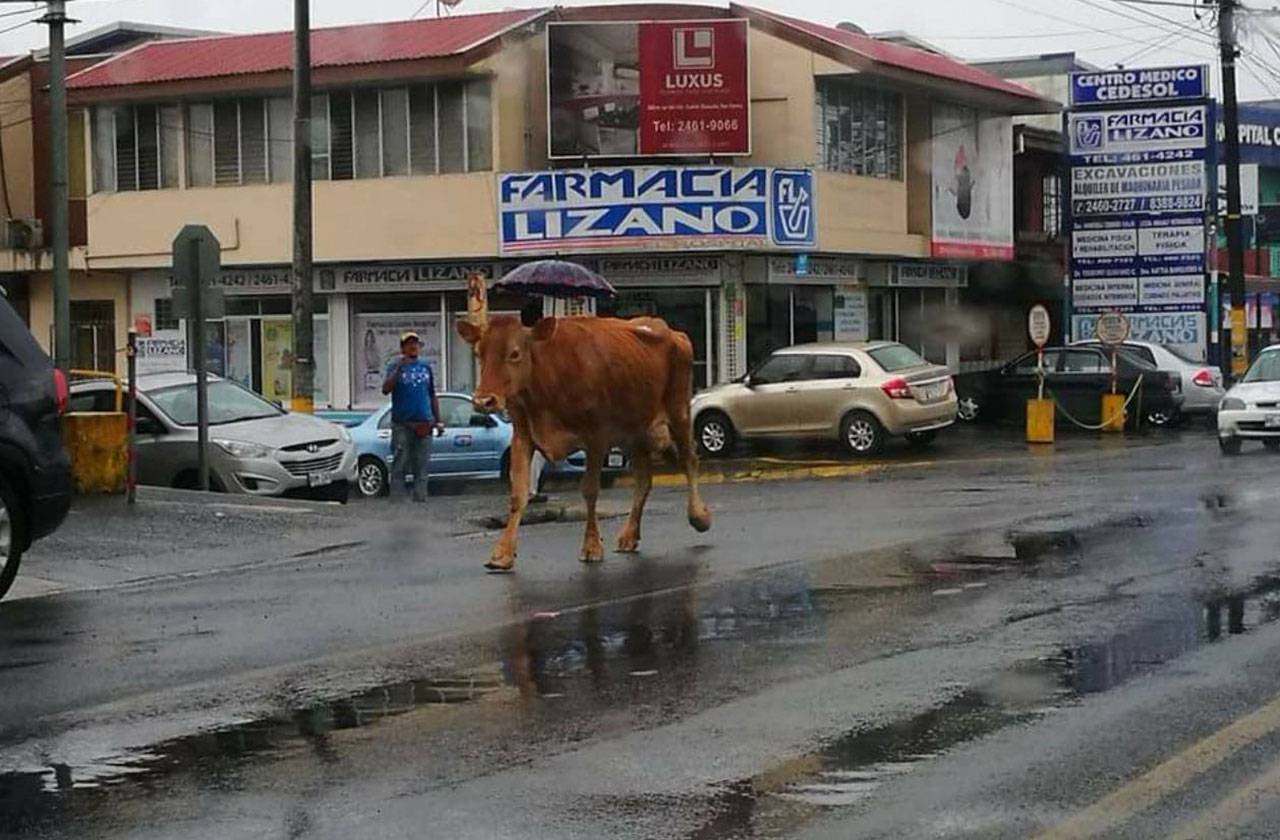 "Yellow tree" (Tabebuia ochracea)
The official tree of San Carlos is the Tabebuia ochracea. Those are big, lush trees that can get 25 meters high. During the dry season, they lose all their green leaves and replace them with yellow flowers. This bloom takes 4 to 5 days and all trees bloom at the same time, which covers the fields and forests of this beautiful canton in a shining yellow. I grew up watching these trees decorating the landscapes, running under them and watching the flowers falling down. It was something unique, almost like being in a fairytale or an enchanted forest!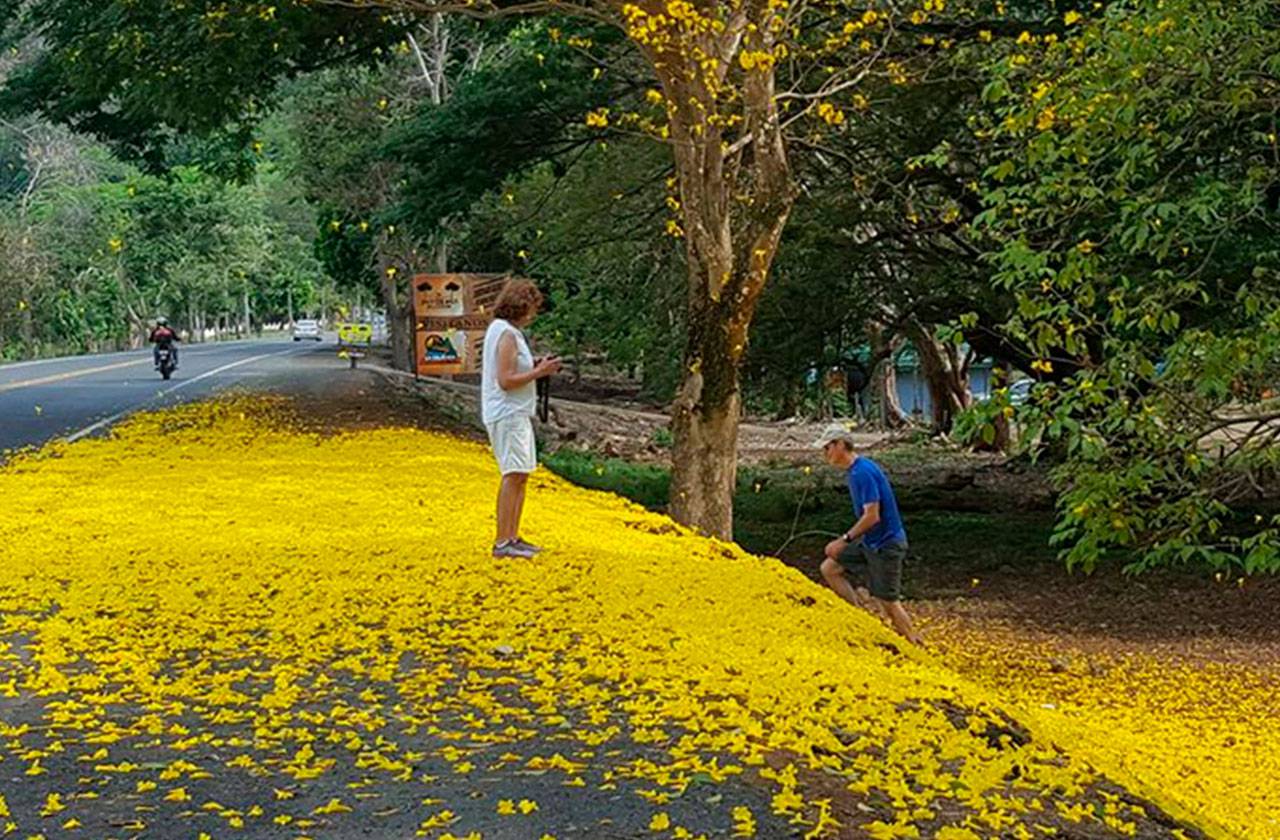 Main tourist attractions
In this area, there are many tourist centres with thermal waters, pools, rivers, hiking trails, forests, hotels and other activities that will definitively entertain you. In the following, I listed some attraction that you can enjoy in this place:
Marsella de Venecia
This little community, even though it is very little, houses a unique and exquisite natural wealth. When we get closer to the mountains we will see many private forest reserves with tourist centres, caves, great waterfalls and scenic beauty, activities like rafting or canopy, rivers as cold as ice or hot springs. Without a doubt, this place will fulfil all your expectations.
La casa del boyero (The house of the boyero)
In the district of Venecia, there is the typical museum La Casa del Boyero, which protects and gives value to the cultural heritage and the tradition Boyera (ox-men) in Costa Rica.
The colourful oxcarts pulled by ox are the most important example of Costa Rica`s culture and how the merchants transported their products in yesteryear.
In this little town in San Carlos, it is very common to see parades of Oxcarts, for example during festivals or activities of the community and sometimes even the farmers with their ox walking down the streets.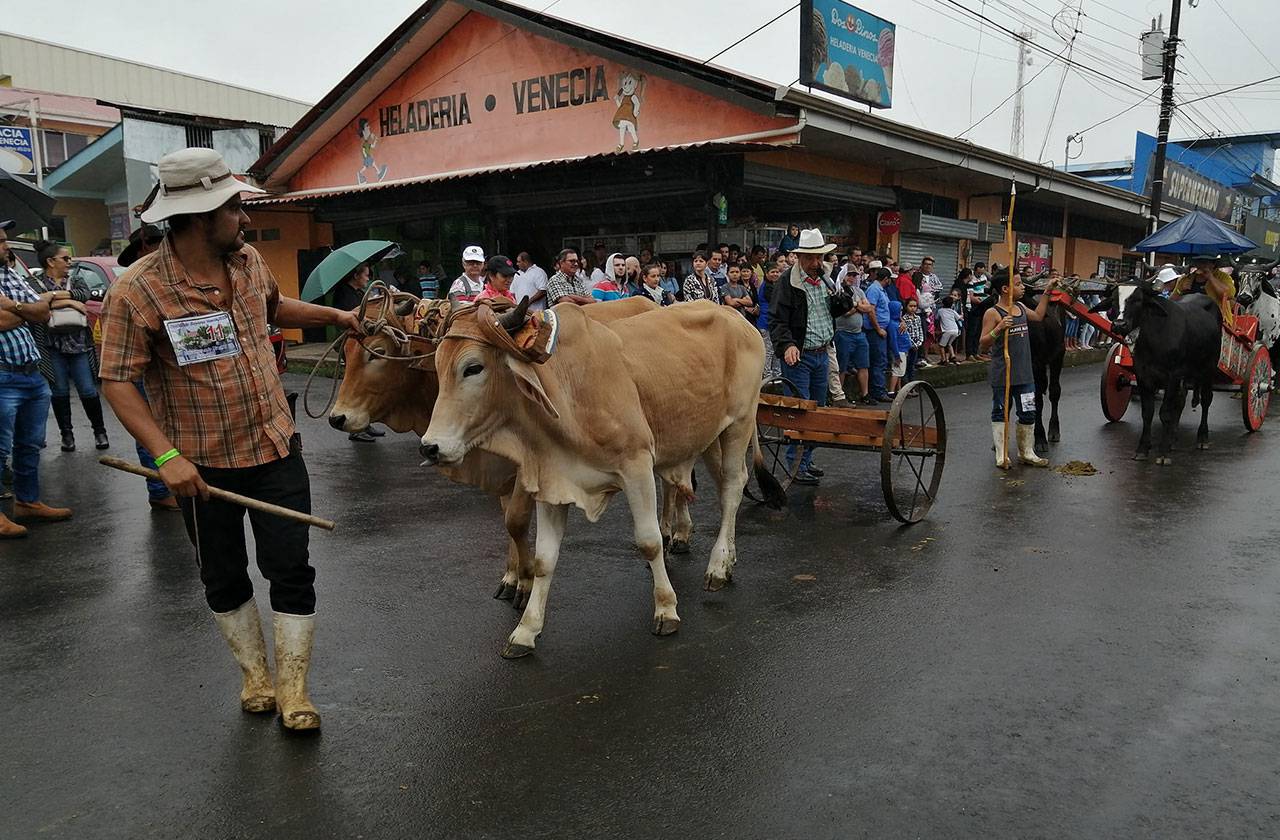 Venado Caves
The district of Venado in San Carlos is a peaceful and quiet town, but with a unique natural element: the caves, which were discovered in the middle of the last century.
This is a fascinating place, as it is made up of a series of caves that, according to geologists, have already been in formation for several million years. Without a doubt, it is a unique experience between stalactites and ancient stalagmites, which preserve the secrets of the geological conformation of these lands.
The caves are open to the public (there is an entrance fee), but anyways they are just accessible with a local guide and the right equipment (rubber boots, helmet, and flashlight). In total there are 450 caves, but just 10 of them are open to the public.
Indigenous culture Maleku
The Malekus (or Guatusos) represent Costa Rican Amerindian ethnic group, which is mainly located in Guatuso and San Carlos.
Due to the street conditions and its location, a tractor for tourist transportation or a 4x4 car is necessary to enter the Villa de Los Maleku. Once you get to the little town, you can see the houses made of palms, which can get 10 to 15 years old, depending on how much they take care of it. The traditional clothes of the Malekus are made of mastate tree bark, which they consider sacred.
They also consider the Red Ara Macaw as a sacred animal and use a part of its feathers for their ceremonies (they don`t kill or mistreat the animal). The parrot is a symbol of faithfulness for them because when the partner of the bird dies, they stay alone for the rest of their lives.
All in all, getting to know a little bit of their nature is learning how to live in harmony with nature, learning to respect the environment, discover the unique traditions and lifestyle which they keep alive all over the years.
Rural community tourism
Some communities of San Carlos (as well as in other parts of the country) show visitors what it is like to live in this place and give them a real and authentic experience. Visiting its schools, houses and participating in their projects of the development of the community, agriculture, lifestyle, gastronomy, and much more are part of the activities.
An example of this is the community Sonafluca, where tourists can integrate completely and live a 100% authentic experience. When I visited this place, we started the day with the school children, who gave us a complete show of typical dances and games. Afterwards, we visited a local farm and finally, we went to the typical Costa Rican Casona, which is more than 120 years old and belonged to the ex-president Rafel Yglesias Castro. There, we enjoyed a delicious lunch and learned a little bit about the culture of the region.
Would you like to experience this yourself? You can reserve this activity writing to This email address is being protected from spambots. You need JavaScript enabled to view it.
Green Lagoon (or Poza Verde)
At the mountains of the Juan Castro National Park, there is a wonderful green lagoon that formed naturally in what was once the crater of a now-extinct volcano.
To get there we had to walk for almost 2 hours, between trails, rivers, and paddocks (about 6 km to go and come back, you can also go by bike). The hike is easy, but at a slow and careful pace, since the road can be slippery and some stones. However, you will have a good time, enjoy the landscapes, nature, and breathe fresh air.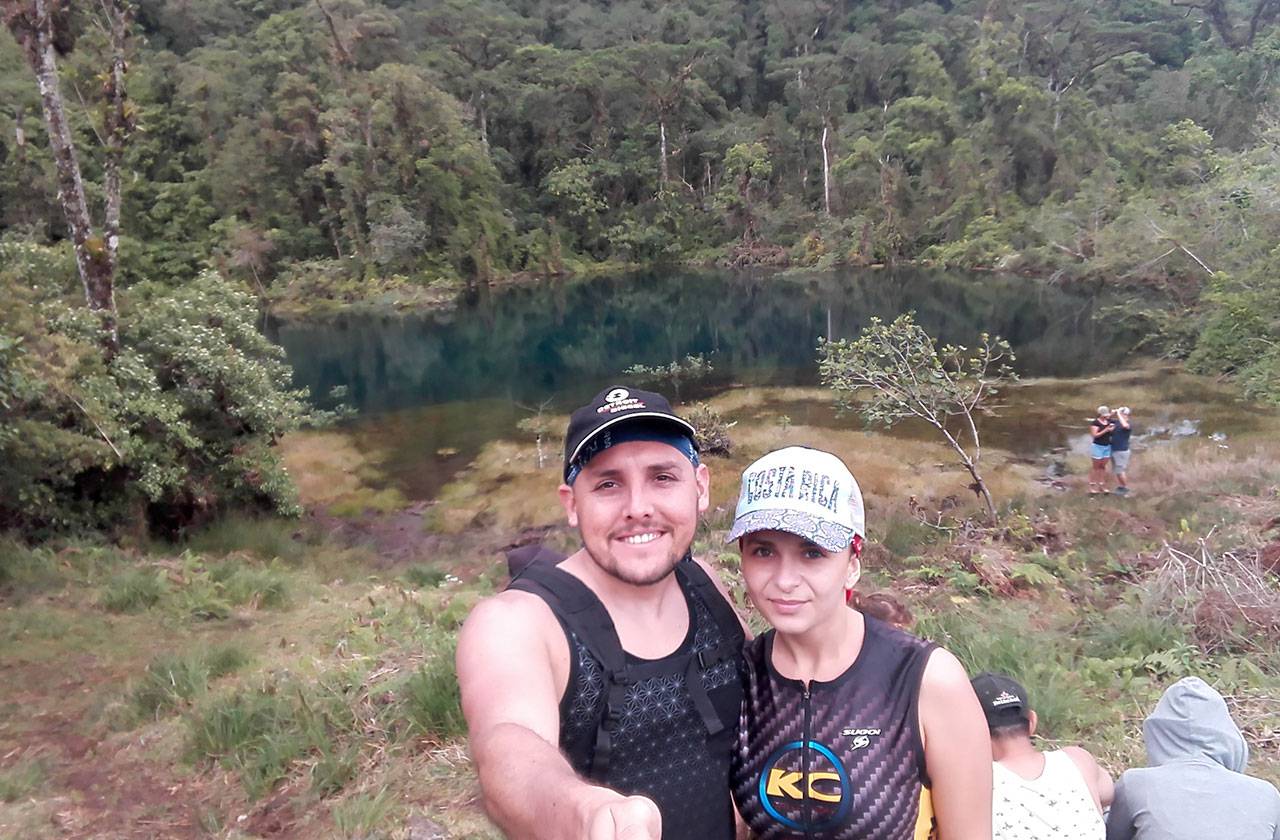 The Market of Ciudad Quesada
This market is a strategic shopping point for the people of San Carlos. The shops, butchers, pharmacies, jewellery stores, saddlery and many more fill this place with a great number of high-quality products for the people. As it is highly visited, the traders fight for new stores that are offered and you will never see one unoccupied.
It still is common to eat "un gallito" (Costa Rican expression, which is a snack, normally made on bade of corn tortillas, and on top any picadillo, which is chopped vegetables or meat) at the market, since the Sodas (small typical Costa Rican restaurant) on the inside are known to be very delicious and varied. Entering this place is experiencing a part of the tradition of this canton and I don`t know anyone from San Carlos, who doesn't have a good story from the market of Ciudad Quesada.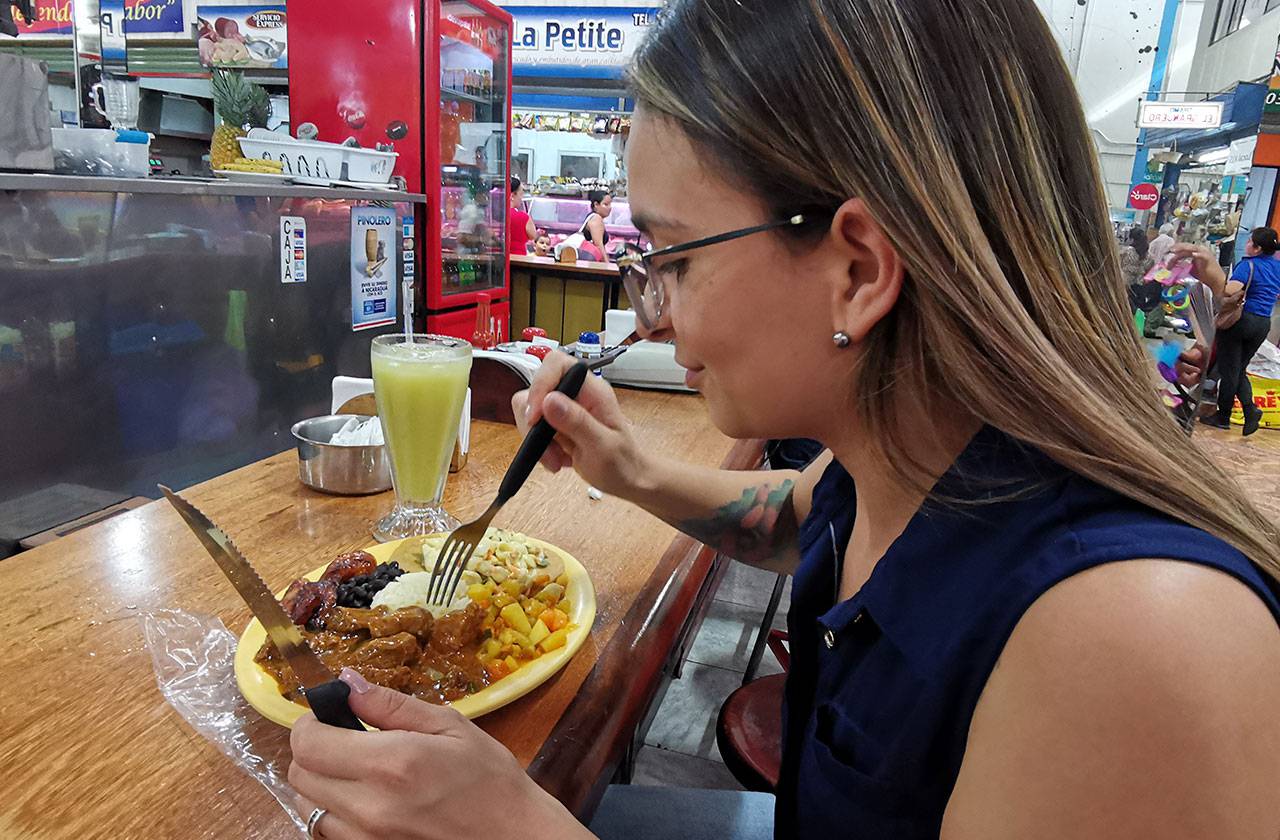 Besides the majestic Arenal volcano, its National Park and the city of La Fortuna, San Carlos has definitively much to offer. It is a perfect place for all those who love nature, adventure and authentic experiences. This area has a rich biodiversity, landscapes, and attractions, so when you visit the area, don't stay just in La Fortuna. Get to know a little bit of everything the place has to offer and discover different and unique things close to the place where you are staying.
I hope these little tips and information will be useful for you. If you have something to add, you can write us to This email address is being protected from spambots. You need JavaScript enabled to view it. and it will be a pleasure to help you.
Greetings from paradise.
San Carlos, more than just La Fortuna
Recommended Blogs