The indigenous culture Bribri
For me visiting an indigenous community is always fascinating. They are a living culture, endemic settlers, without human mergers, maintaining ancestral traditions. Every time I visit one, I'm leaving with something unique I've learned and I understand even more how valuable they are and the respect and admiration I have for them.
Easy access
In Talamanca, there are many indigenous communities scattered throughout the mountains. Each one has something special, but if you have just a little bit of time, the town called Watsi might be interesting for you. It is very close to Puerto Viejo de Limón, the most popular tourist area at the beach on the south Caribbean coast. Just 20 minutes from the famous Puerto Viejo with its Afro- Caribbean flair, you will see completely different people like farmers and tireless people. If you go by car, you will be in Watsi in 35 minutes. 
The heart or "meridian zero" of Talamanca is called Bribrí. Being the head of the canton, it is the town where all the supply services, schools, hospitals, state entities, etc. are located. You can get there by car or by a public bus from San José or Puerto Viejo, and when you get to Bribrí, you can take a local bus to the different indigenous villages. Of course, you don't get to all of them by public transportation, but those who are at Baja Talamanca count on this privilege, and Watsi is one of them because it is very close. The way is flat and the access easy. The old Talamanca has a different story. They are very isolated and distanced from the other ones.
The people of cocoa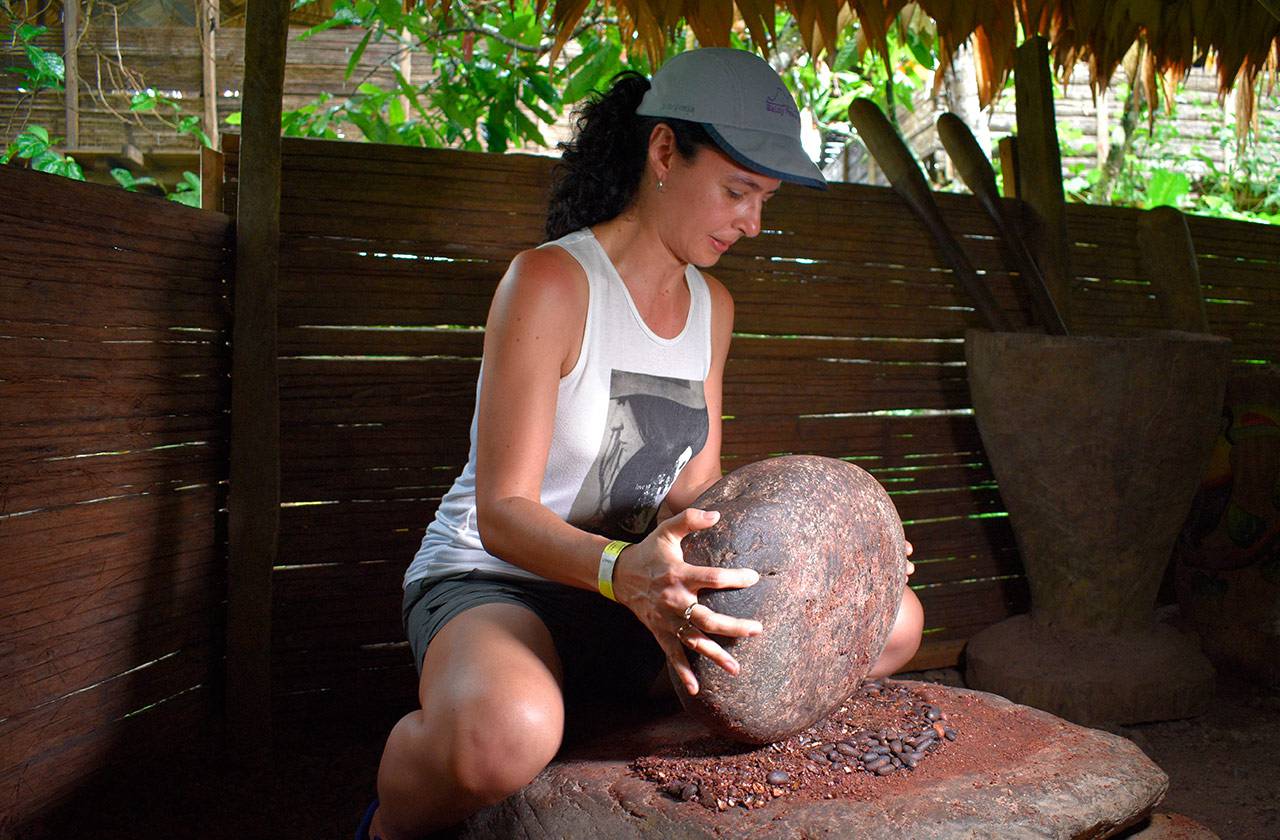 When I arrived, I visited Don Katato, an indigenous leader who fights for his people. He is very sympathetic and talkative, something I thought was weird because usually our indigenous people are very shy and don't talk too much, especially when it comes to people that are not part of the Bribri tribe. They talk to each other in their own Bribri language, which makes me very proud in these times of cellphones and the internet because they still keep their language alive. Here I learned about many different medicinal plants and how to use them, everything on a small trail on his property.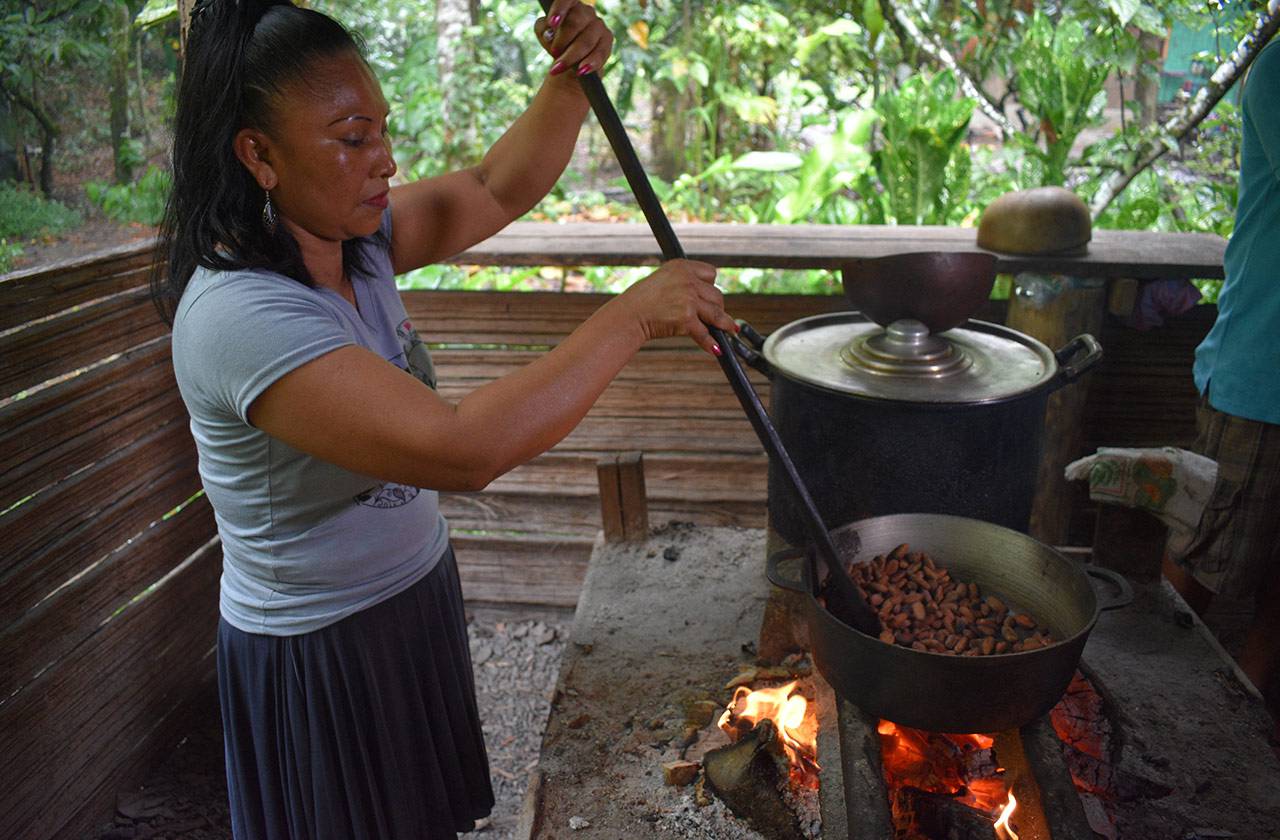 Cooking cocoa
Afterwards, I learned how to toast, cook, and then traditionally knead the seed until it becomes a powder and then what they call the drink of the Gods. It was great to be able to drink completely organic chocolate.
Spiritual therapy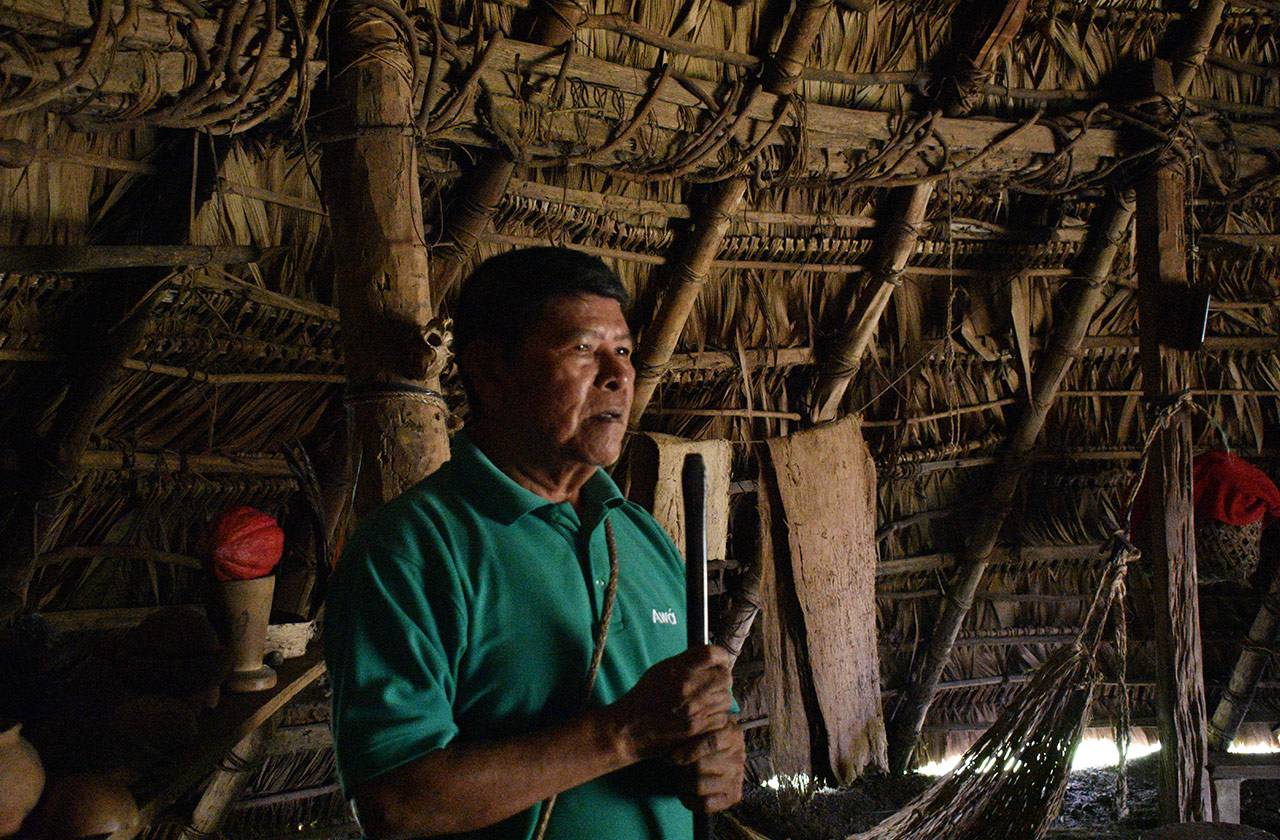 Don Lisandro, Awá
A little bit more down the road, I met Lisandro, who is the Awá of this place, which means medicine-man in our language. This man is the doctor of the indigenous people and was prepared to do such a prestigious vocation with previous learning of 12 years. I tell you, this is not anyone who makes it to this office that has been there throughout the whole history. Many give up. It is like being in a seminar.. many years to know if this is something for you and if you can acquire the responsibility and skill that merits such an important life commitment. That is why they are so respected in the town. The matter is serious!
He speaks his native Bribri language and a masticate Spanish.. but he's a good listener with a few words, and a lot of talking wasn't necessary to absorb his essence. The positive energy overflows, and his tranquillity is spread in a very intense way.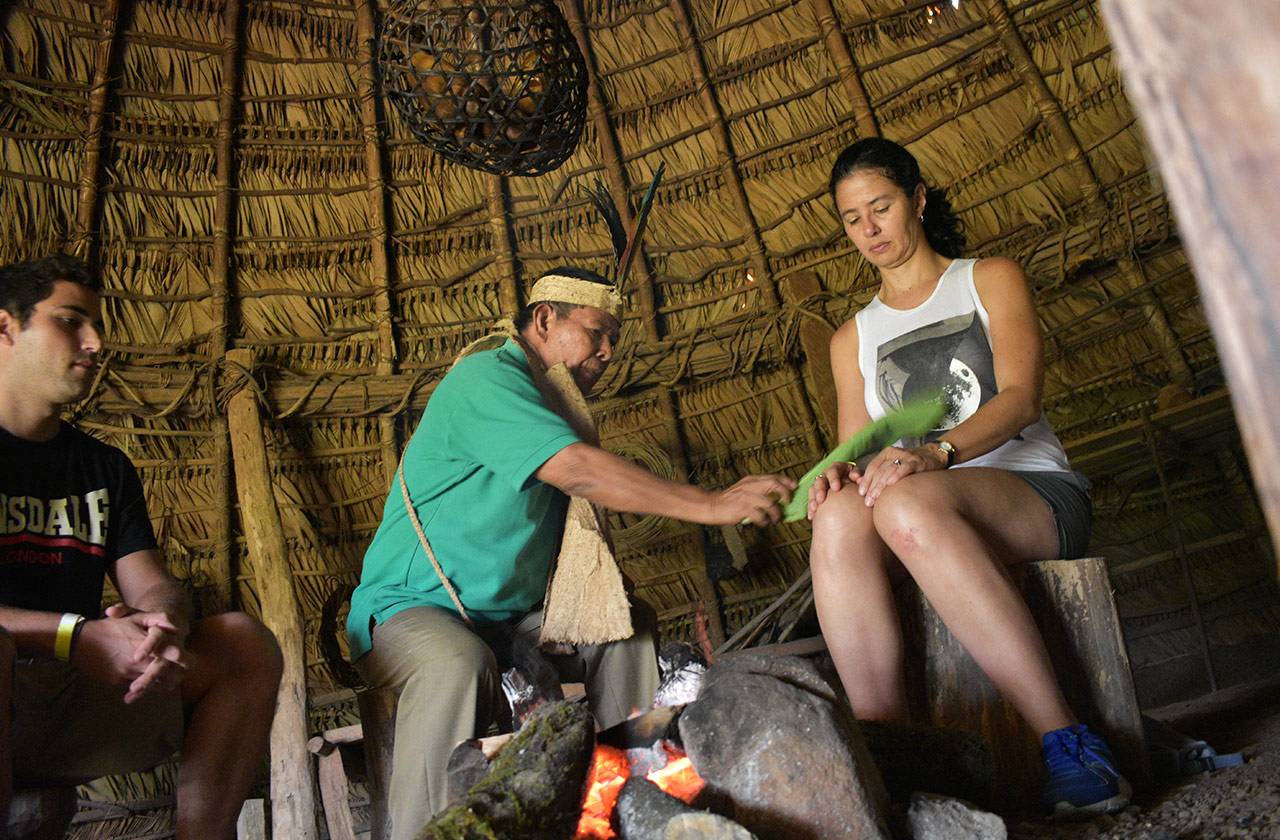 Ritual
There, I plunged into a state of peace that I have rarely achieved before. It was something magical. He does a fire ritual with some plants and then passes the aroma of incense through your body and thus removes the evil spirits. I called it: cleansing of the soul. You don't know what you are about to do, but you are open to living this experience, with which they remove the devils' spirits from you. I suppose that several came out of me because not even in the best aromatherapy of a five-star hotel have I reached such a state of relaxation and clean mind as I had there. Furthermore, we were in a sacred place of the Bribris, the Usule, which is like a spiritual temple of their culture. You leave there rejuvenated and much lighter, but I tell you: to visit the Awá, you have to be accompanied by an indigenous Bribri because he is very picky about people who arrive unexpectedly.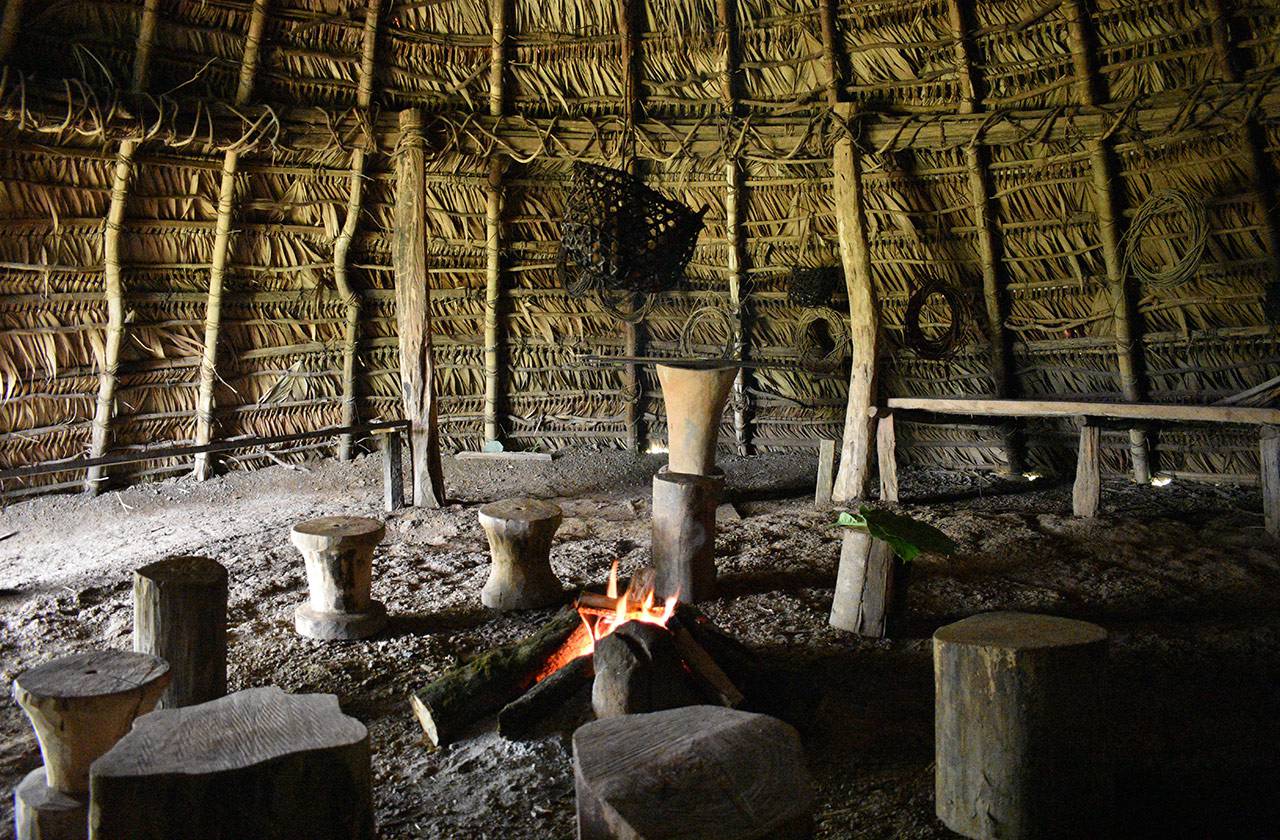 Usule inside
Together with a local family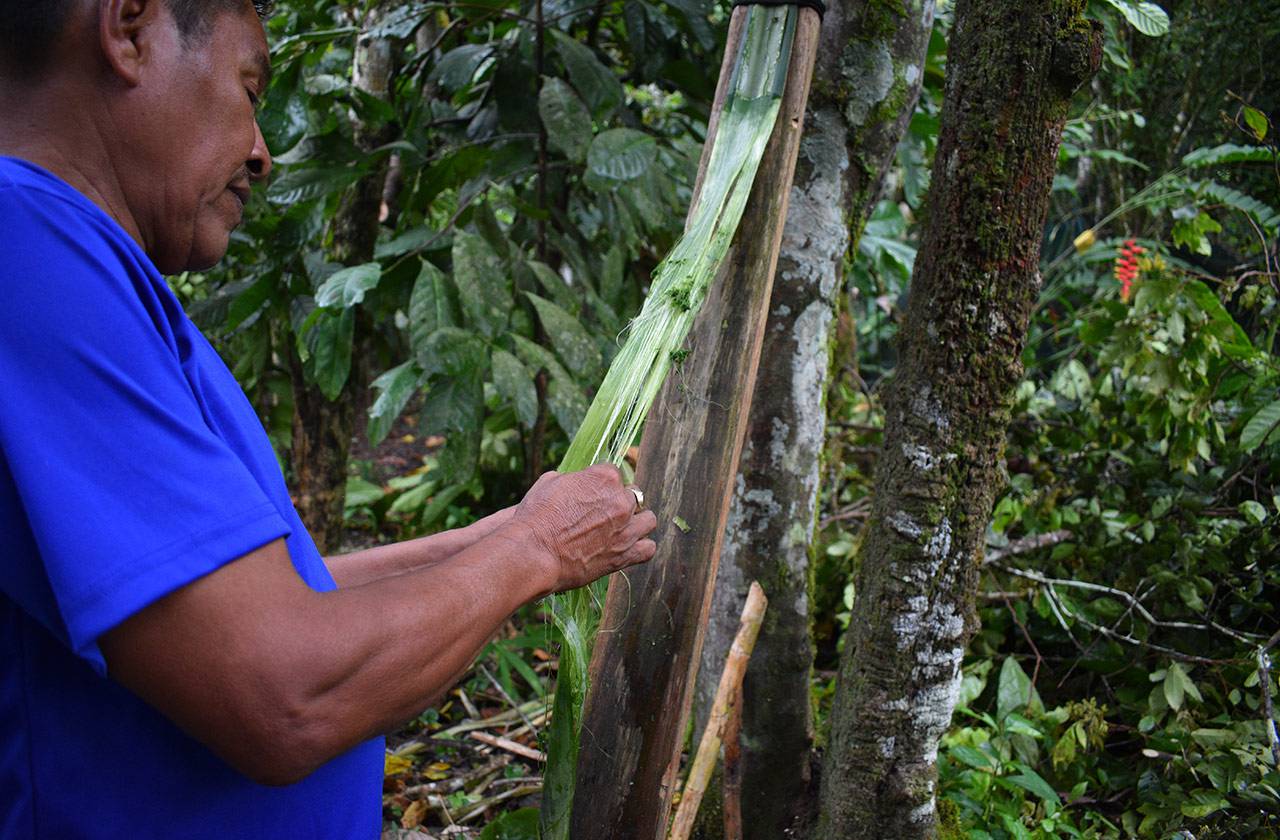 A little bit later we were in the town of Meleruk, where we visited Joel's family to eat with them a delicious indigenous lunch. Natural seasoning with native ingredients.
Joel showed me how the rooftops of suita, which is a palm they are using, are built. It's a weaving technique that is used for many generations.
I was amazed by all the simplicity and greatness at the same time. People that live in a very simple and rudimentary way but with an immense cultural legacy. I was wanting more. I need more than an afternoon to soak up how they live and learn more about their customs.
Do you want to know more about Watsi or other indigenous villages? Don't hesitate to This email address is being protected from spambots. You need JavaScript enabled to view it..