The day of the Dead or Halloween is celebrated all around the world with costumes of ghosts, witches or characters of different movies, colourful masks, and endless ideas for creative decoration to celebrate this day. But here in Costa Rica, we have another tradition. On October 31, we celebrate the National Day of the Masquerades!
Origin
It is a party full of magic and colours that is celebrated in Costa Rica for many years. While I was reading a little bit about its history, I found out that everything started when they brought masks from Spain, where they were called "Gigantes y Cabezudos" (en: Giants and Big Heads) which they used at popular festivities in medieval Europe. This was gradually changing and taking new forms until it became the main spectacle of the festivities (celebrations in the communities in commemoration of the saint patron of the town) in many towns in Costa Rica. The festivals were organized to collect donations that were then invested in the same town, for example at the town where I grew up, they sold typical Costa Rican food, cattle auctions, gunpowder games, live music with Cimarronas (music groups), activities of the local church, and games for children and adults. It was really funny and we were always waiting for the festivities to begin.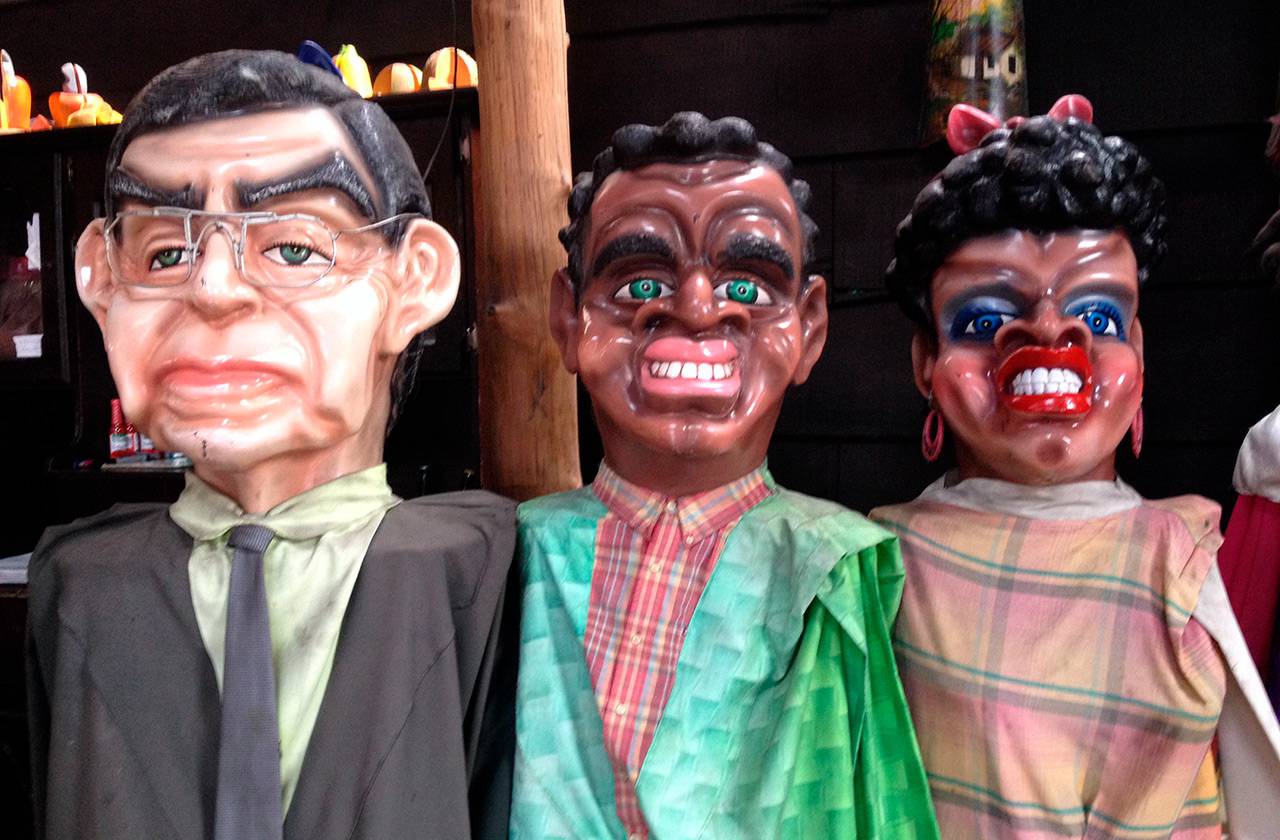 Masks as main attraction
What everyone was waiting for were the masquerades. For those, they made parades with live music (drums, trumpets, and saucers) and many people disguised with giant masks and costumes marched and danced with them. Places like Barva de Heredia, Escazú, and Cartago celebrate this festival the most and in their parades, it is common to see characters like El Diabolo (the devil), La Muerte (the death), La Segua, La Llorona, la Giganta, la Calvera, el Cadejos y el Padre sin Cabeza (the Father without head), as well as other characters of the modern Costa Rican and international stories, political personalities, soccer players and many others.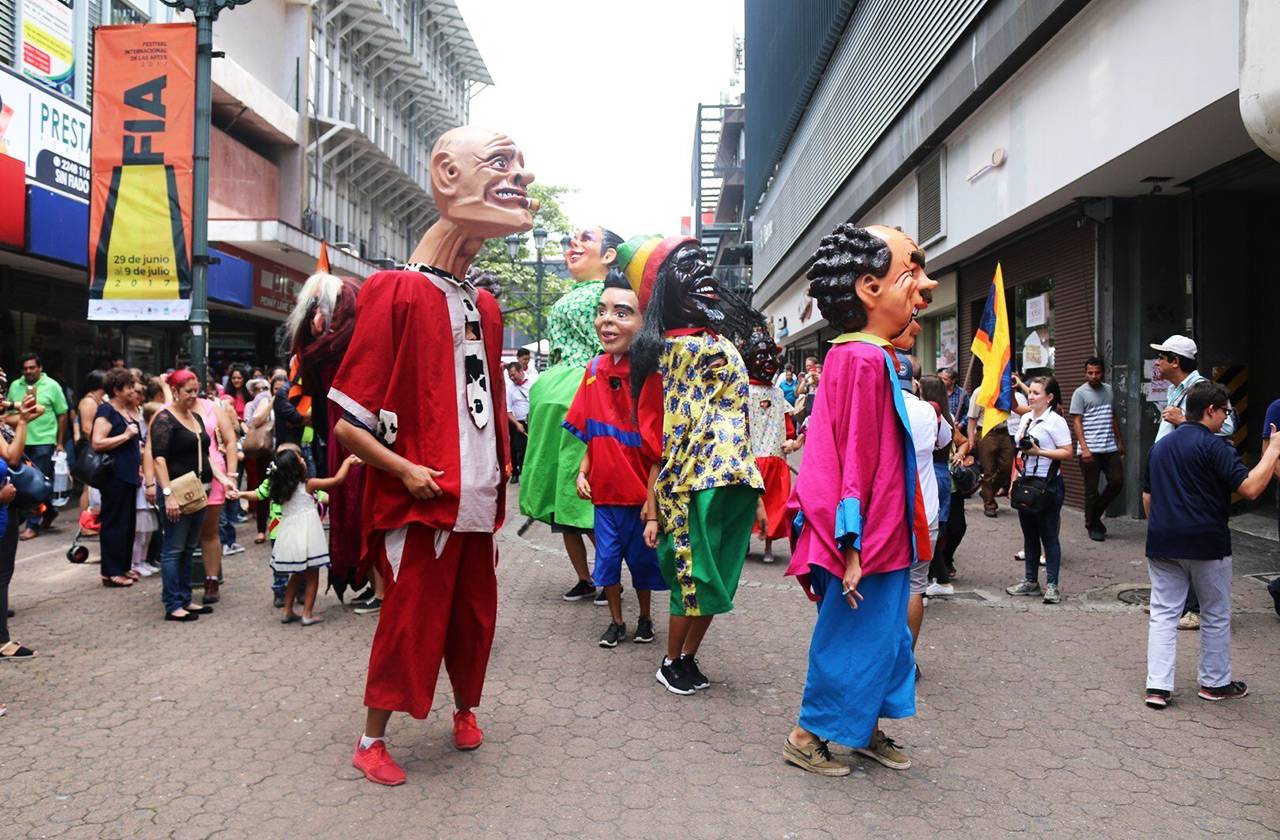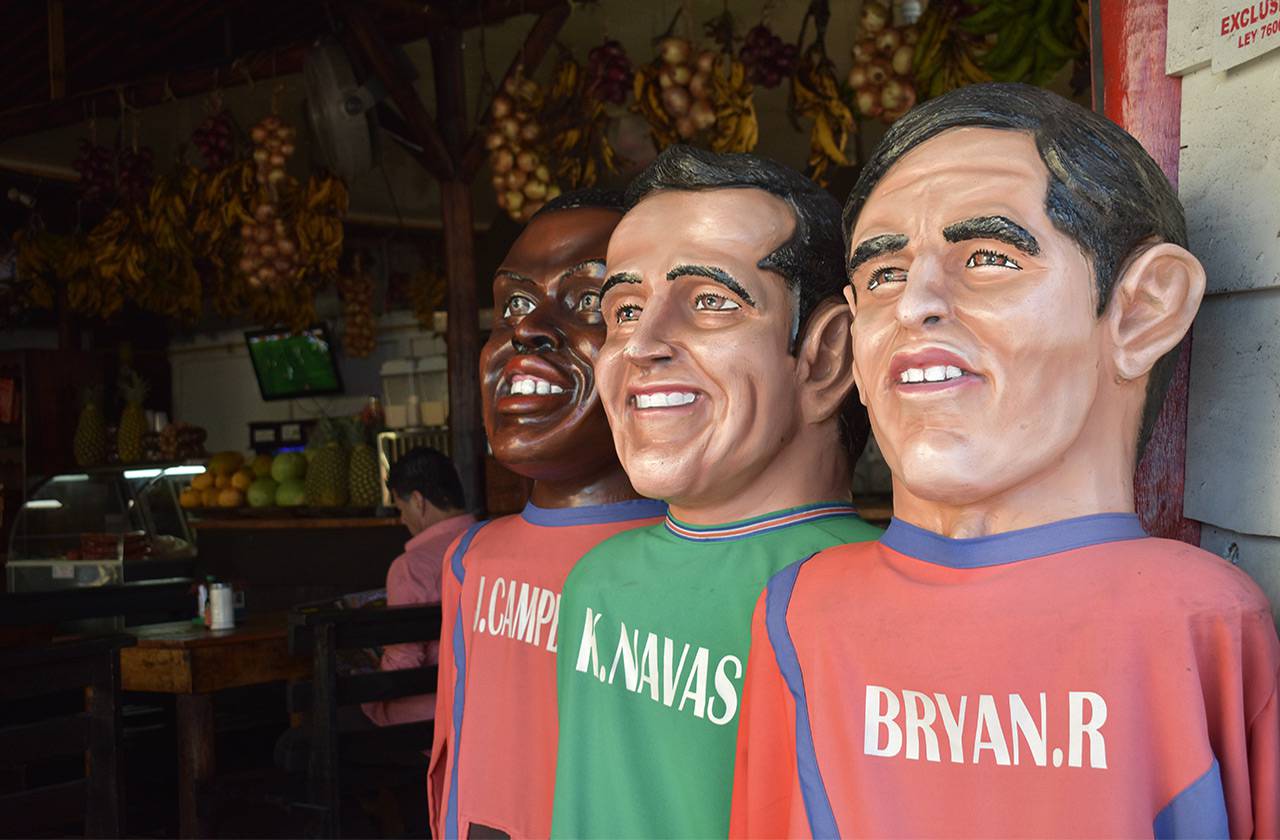 They also played games and the disguised people were part of it. La Giganta, for example, was balanced over all heads and it was a funny surprise when this giant head came up over you, which could be a little bit scary. The character followed the youngest ones in the audience with a thin branch, threatening to shatter them. I know it sounds a little bit frightening, but it was a really funny show and nothing dangerous.
A special day
Today, the activities continue and in 1996 the government of Costa Rica signed a decree to declare October 31st of each year the National Day of the Traditional Costa Rican Masquerades.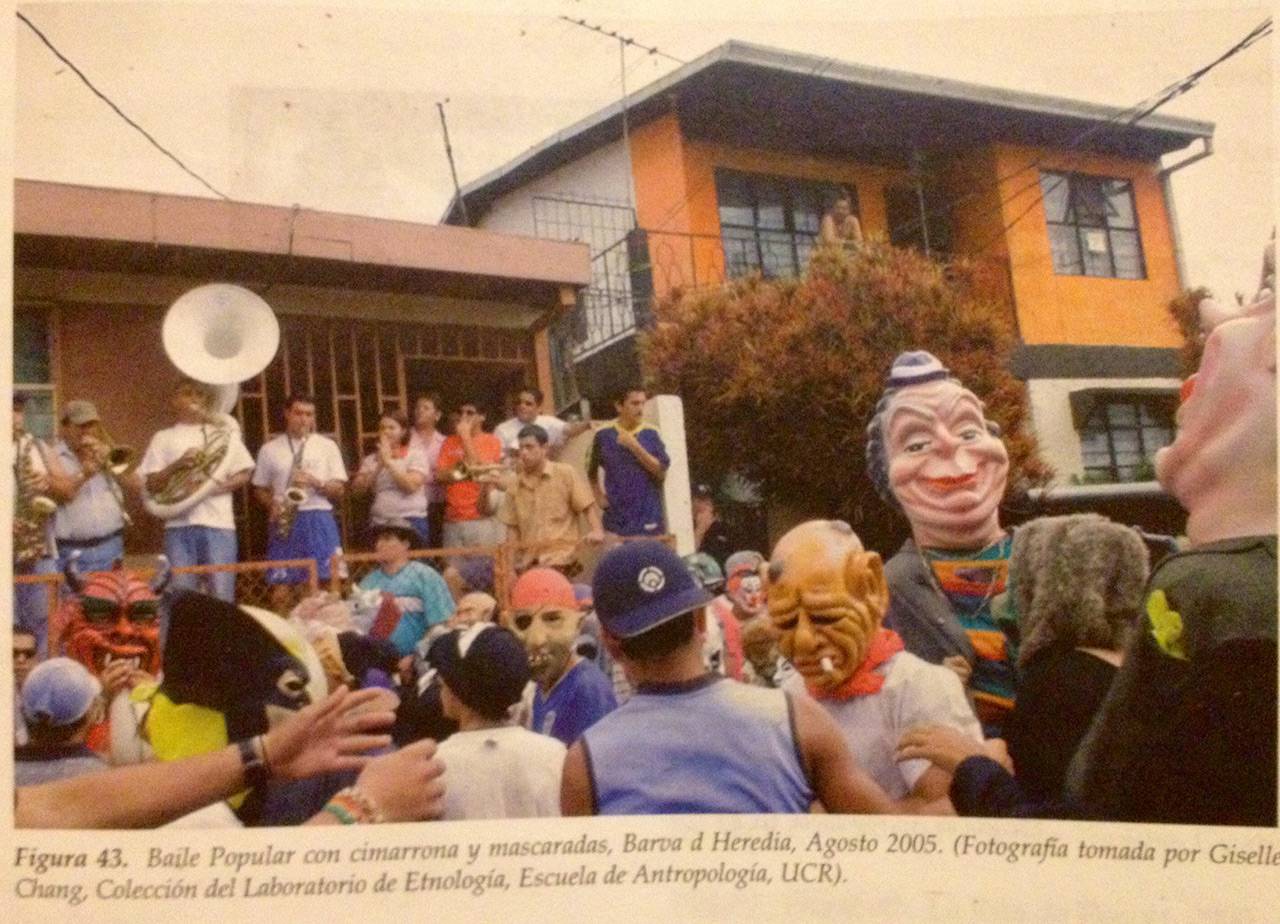 If you go to these parades, you will notice that the masks are artworks made by very skilled and creative craftsmen. At their workshops where they make them, which you can find at the mentioned places, they are still made traditionally, modelling first with mud and then coating it with several layers of newspaper and glue, to then paint and decorate them. Some people make their costumes for the masks and very important: a metal or wood frame, to give more height and presence to the character.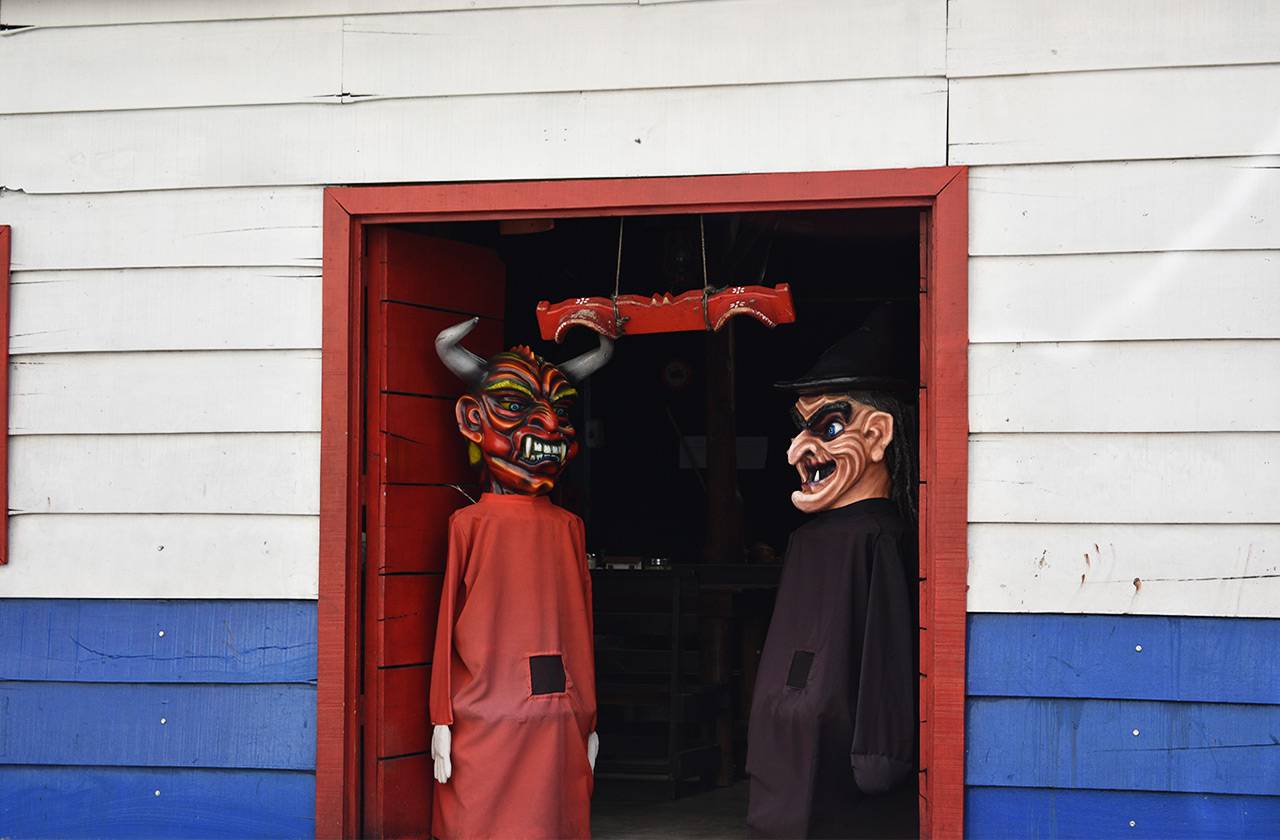 All in all, activities like this one show the pure Costa Rican traditions, the culture, the artwork, and the happy personality of the Ticos.
For this reason, I invite you to be a part of them and get to know the activities they are doing in the towns, instead of dressing up as a skull and go to a bar on the night of October 31st, you can experience the pure and authentic traditions of a country full of historical surprises and legends in a magical night.
Calendar of activities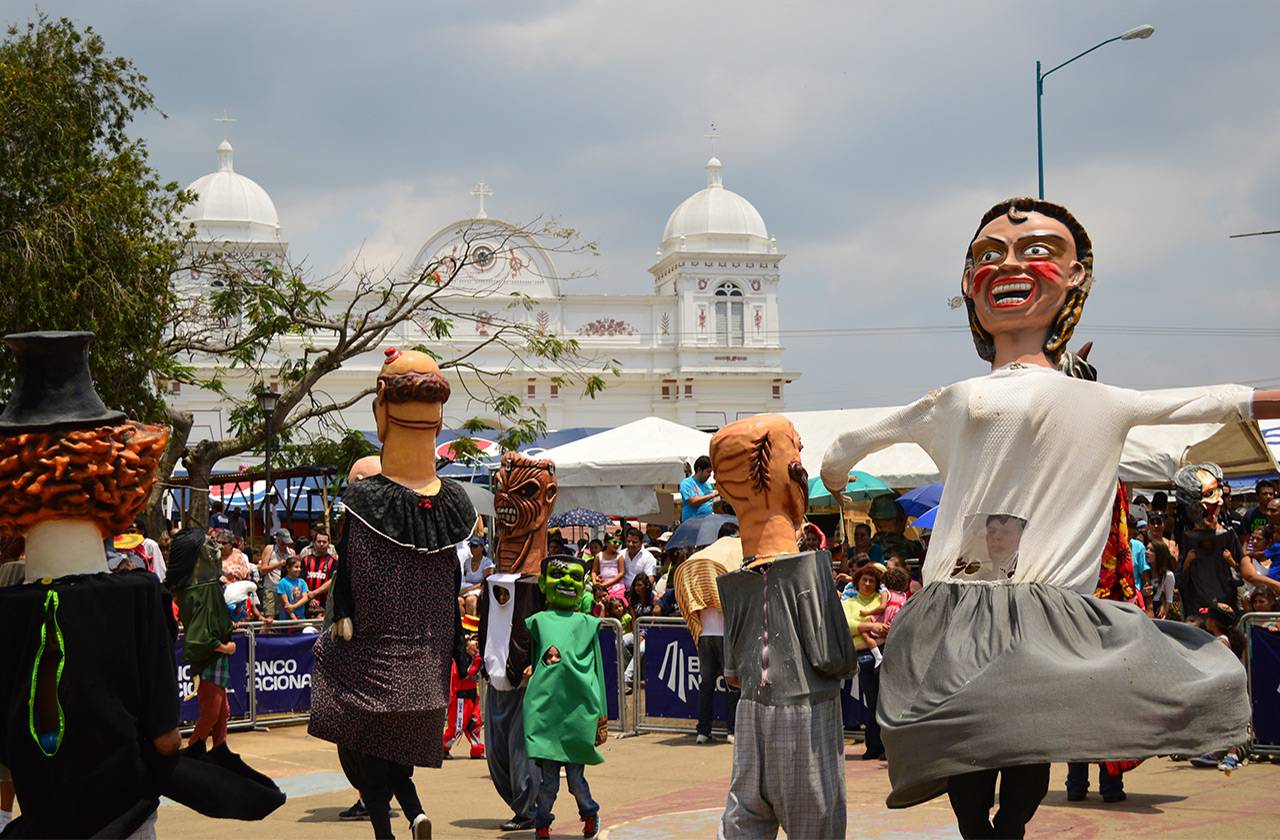 The 20th edition of the National Meeting of the Traditional Costa Rican Masquerades has been celebrated on Thursday, October 31th 2019, at 6 p.m. at the Central Avenue of Cartago. 
44 groups of Cimarronas, masquerades, folklore groups, stilts, and circus artists participated in this activity.
Don't forget to leave your comments or questions down below. We will be happy to hear from you.