San José, a vibrant city...
Some people say that San Jose is a messy, noisy, chaotic, intense, and exciting city... To draw my own conclusions, I have given myself the task of judging it for myself, living in first person the "truth or fiction" of the capital city. Immersed in its streets, I discovered how interesting it can be...
Main historical attractions
My tour starts at the National Theater. Undoubtedly, the most emblematic architectural work of the city, in the heart of the capital. Built in 1897, it is a neoclassical building where paintings and sculptures of the 19th century stand out. There are major cultural events that are worth seeing. We must be aware of the billboard (from Thursday to Sunday), to be able to participate in any of the shows. In my opinion, the most distinguished and extraordinary building in San José. There are guided tours every hour, from Monday to Sunday from 09:00 to 16:00.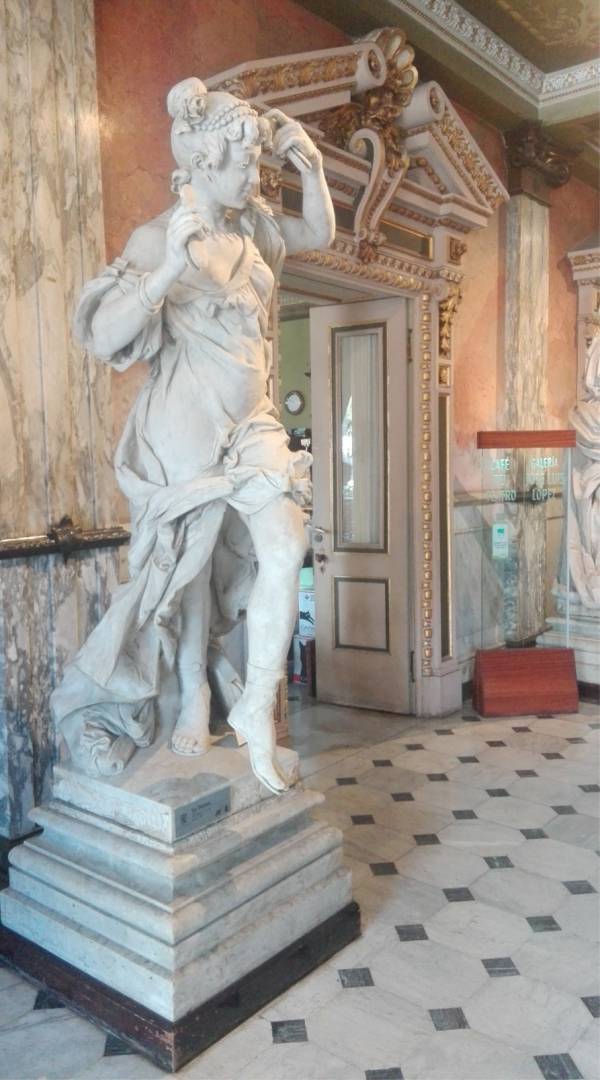 Any tour of the city starts at this Theater. It's like the "zero meridians". The closest neighbour of tourist interest is the Gold Museum, which is right next to the Theater, on the underground floor of the Plaza de la Cultura. If you want to delve into the history of the country, the main museums of the city are near each other, within walking distance, such as the National Museum, the Gold Museum, and the Jade Museum. The three of them are very interesting, an encyclopedia of how our ancestors lived, and a journey through the history of the country. If you have limited time, the most complete one that has a bit of everything is the National Museum, where you travel through the biography of Costa Rica from the Precolumbian period until the twentieth century.
The Gold Museum and the Jade Museum are "pure art", with extraordinary objects carved by our ancient natives. We must admit that they were first-class jewellers and sculptors!
The authentic and daily
Although I appreciate and value these buildings full of history, I have to experience the perspective of the "Josefino" citizen. I wanted to feel the city in its daily routine, exploring its gastronomy and habits. Central Avenue is the way that takes me on a journey through the 5 senses. A lot of people who come and go, smells that come from small restaurants, fruit vendors, vegetables, sales of DVD movies, wallets, belts, toys and crafts, street musicians, and even several people from the town. Everything happens in the middle of the street...
What struck me most, was the way they sell their products "a puro galillo" (a Costa Rican expression to describe how they scream with all their might), shouting offers to passers-by. That looks like a duel between sellers, to see who screams louder! Do not be scared if you hear "avocados for a thousand colones, take them nooooow!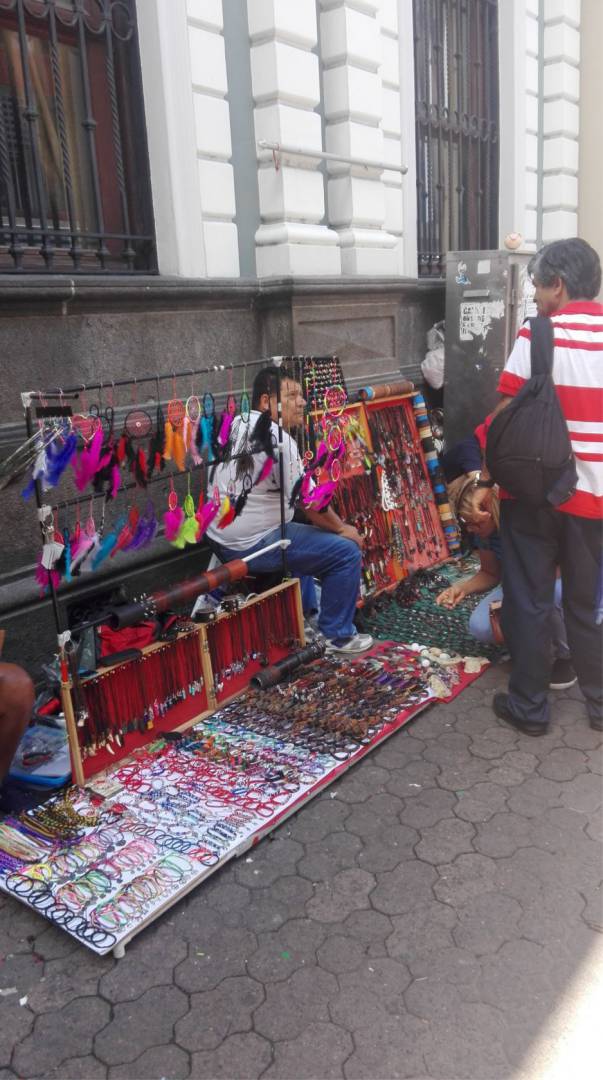 After such a pleasant walk I arrived at the Central Market, the "Mall" of our grandparents. Everything was bought in the Market. To date, there are certain things that can only be found there. It is a labyrinth of small shops with modern items intertwined with those of yesteryear.

In some positions, there are so many trinkets, difficult to be appreciated. There you can get from typical costumes, sandals, "machetes" (a special knife used by our farmers to work), spices of all kinds, wooden horses, spinning tops, handicrafts, shoes, natural remedies for whatever you can think of (even to fight lice!), grains, meats, cheese, and cages to catch rodents among other things. I could spend all day at the Market discovering objects without repeating.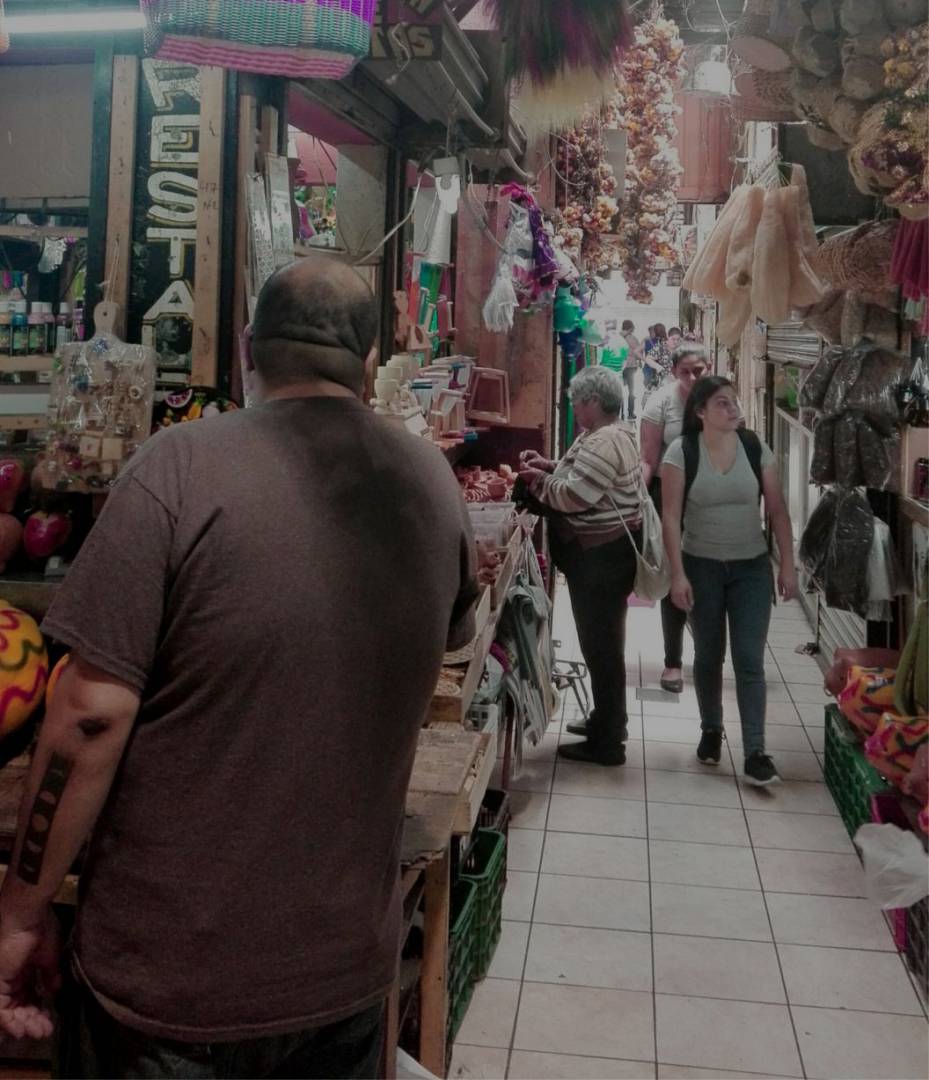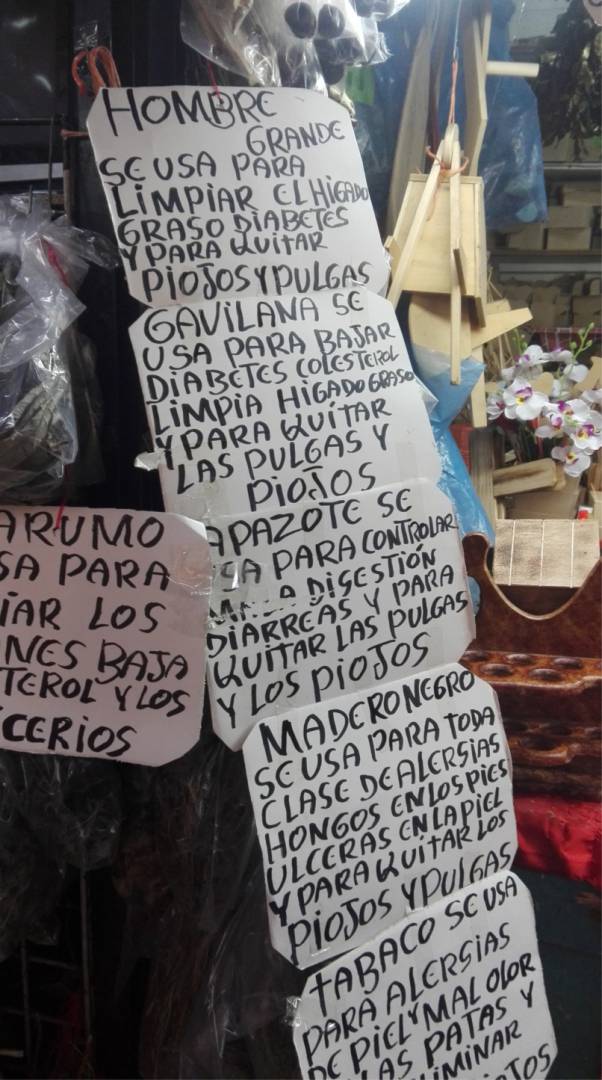 When you visit the Market, the best you can do is to arrive with atrocious hunger, ideally for the lunch hour and ask for any of our culinary specialties, among which the "Olla de Carne", a vegetable soup with meat, the "ceviche" made by fresh fish, seafood, tortillas seasoned or the traditional dish "casado". All home-cooked meals with mom's spoon flavour. Uff, what a delight!
Read more about our Costa Rican Food: Top 5 dishes you must try!
After these delicacies, I would say that you will be very satisfied, so a dessert would be also a good idea! You will have to go to the local ice cream called "helados de sorbetera", a mandatory stop for everyone who enters the market. And it would be a mortal sin to leave without a Costa Rican coffee ... In the Market, you can find the best coffee to be taken, in grain or ground, or to taste it right there. Simply delicious! It will be easy to find this place, the smell will take you exactly to the place and it will make you stop. Colours, smells, flavours, and textures are what you will experience in this Market (Closed on Sundays).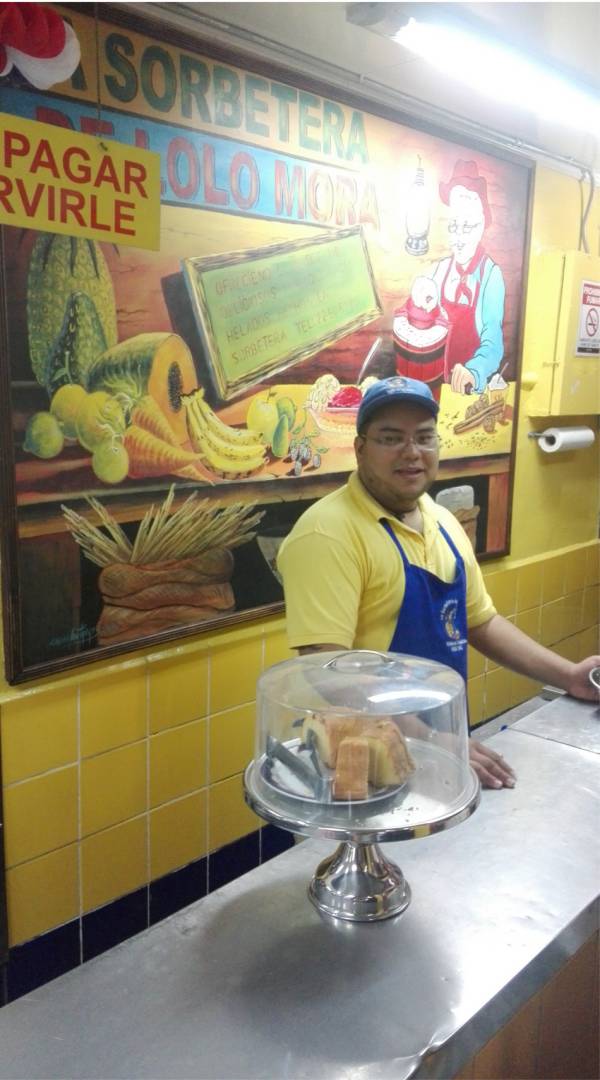 Other sites of interest
No less important is the Metropolitan Cathedral with its decorated domes, the Post Office Building, the Morazán Park, the Museum of Contemporary Art, and the National Park. It is a circuit in which historical buildings and important monuments are appreciated.
Excursiones in the city
And now you will tell me, how do I get to these places? If you have your own travel guide, and you are an adventurer, you can visit it on your own, without problems. Of course, you´ll not get all the information that a tourist guide can give you. If you prefer guided tours, I propose the 3 most avant-garde alternatives, for all budgets:
VIP City Tour
A luxury bus ride with panoramic view, live folk music inside the bus, WiFi, welcome cocktail, visits to historical buildings and monuments, National Stadium, and Central Market. Guide and Lunch included. This tour has been declared of cultural interest. It is a very lively and colourful bus. A journey of learning and fun!
San José Urban Adventures
Design authentic experiential tourism excursions that connect culture, lifestyle, and local people. They have several combinations of tours, such as "Degustando San José", "The Art of Craft Beer" and "San José de Noche". All super original!
Chepe Cletas
They were the pioneers with excursions out of the traditional. With them the city is known from another perspective: make visits to "Cantinas" (Costa Rica expressions for popular bars), Cafes, Art Galleries, Architecture Tours, Gastronomic tours, and by bicycle. They offer secret stories and peculiar data of the capital. Interestingly, the "Ticos" are the ones who make this tour, they want to rediscover their city. Very interesting their proposals!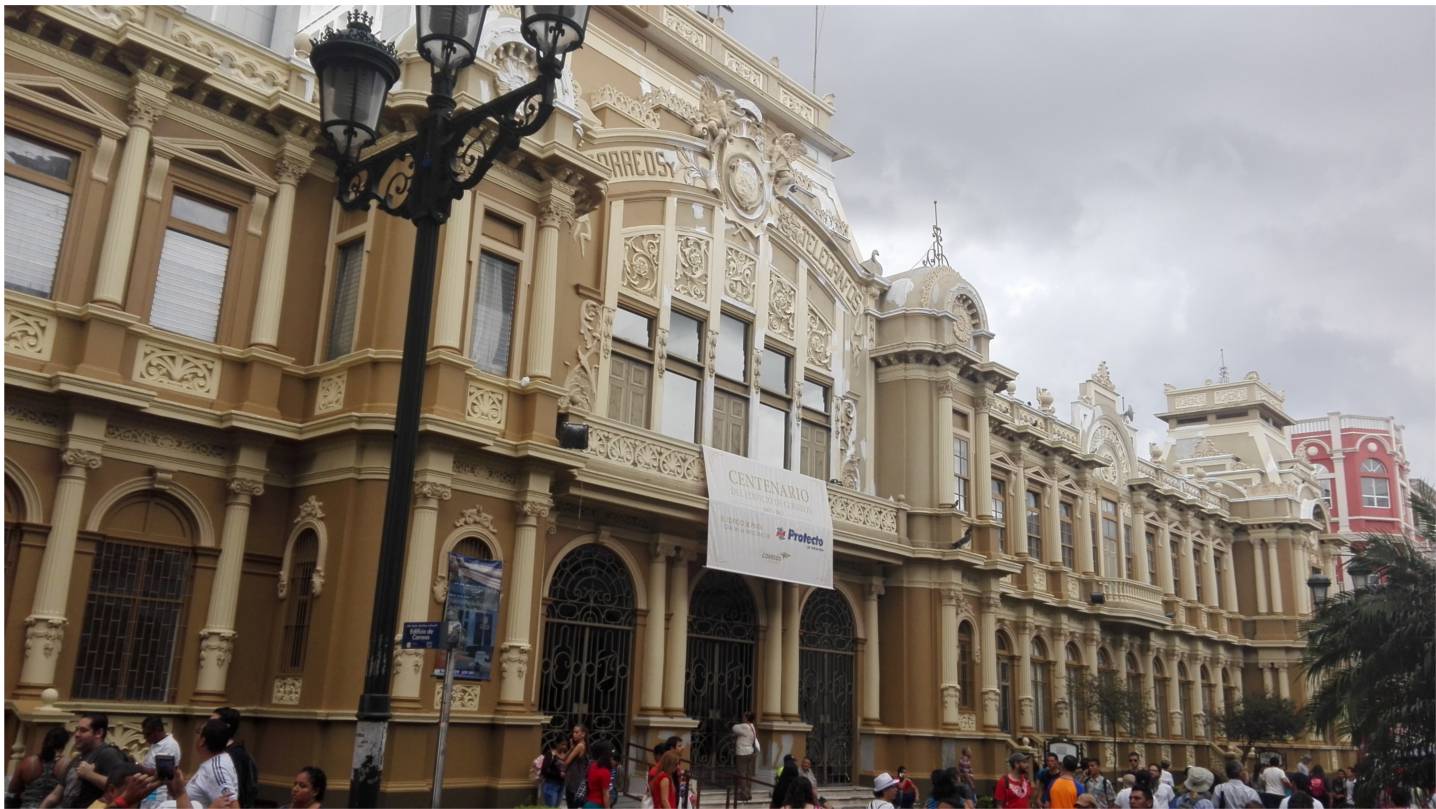 Where to stay?
There are hotels for all tastes and budgets. From 5 star hotels to small, cheaper hotels. To be in the middle of everything and be able to explore the capital within walking distance, it is better to stay in hotels that are close to the museums and the theatre. I could suggest the Gran Hotel Costa Rica, Aurola, Presidente, Sleep Inn, Dunn Inn, and Colonial, as the best located. 
Generally, travellers stay the first and last night in San Jose, prudential time to get to know the city. Because it is a small city, it is quickly travelled and it is not necessary to stay longer.
Don't miss
Teatro Nacional
Museo Nacional
Museo de Oro
Avenida Central
Mercado Central
This is "Chepe" (the common name used by the Ticos to call San José). Although it is not a capital of old buildings, nor of great monuments, I found in my city a special place of exquisite corners, stories, secrets, gastronomy, picturesque scenes, and above all a city full of life, enthusiastic and vibrant.
You can explore and enjoy this city. Do not hesitate to go ahead and discover it!
If you would like to know more and you liked this article, feel free to subscribe to our social media channels.
Keep exploring, =)
Andrea
San José, a vibrant city...
Recommended Blogs