Holidays and cultural festivals in Costa Rica
Throughout the whole year, there are many cultural festivals celebrated in Costa Rica. In this blog, we want to tell you about the most important ones in every month.
With 57% Roman Catholics and 25% Evangelicals or Protestants, Costa Rica is a very religious country, which is the reason for many religious activities throughout the year. But Ticos also love to celebrate their country, its history, and traditions, which are celebrated with their joy of life and much happiness. It is a great way to experience the culture and the day-to-day life of the Ticos in a very authentic way. For this reason, I want to share the most important holidays and festivities with you, so you can go and see them when you visit this country.
January
New Year's Day:
January 1st.
On this day, public institutions are closed.
February & March
There are no holidays or festivities in February or March.
April
Holy Week:
April 2 - 8, 2023
In April, Semana Santa or Holy Week is celebrated. On Maundy Thursday and Good Friday there are many religious activities and ceremonies. To honour the last day of Jesus Christ as described in the Bible, public institutions are closed on Thursday and Friday. On Good Friday, you can see the procession of the crucifixion of Jesus on the streets and the Santo Entierro in the afternoon, where they carry a picture of Jesus and a decorated coffin. The best places to see these traditions are Cartago and Heredia.
Since many institutions are closed, Costa Rican families spent their time together at the beach. If you are travelling during the Holy Week in Costa Rica, you should know that the beaches can very crowded and the hotels booked out, so you should make a reservation in advance. Also, on the streets towards the coast, there is much traffic. On Wednesday 8 the road from the Pacific to San José will be closed and on Saturday and Sunday of the same week, all lines toward the Pacific will be closed to ease the high traffic.
Here you can read more about the Holy Week in Costa Rica:
Juan Santamaría Day:
April 11
During the confrontations of the Costa Rican army against the American filibuster troops under William Walker who sought to take over Central America, in the battle of Rivas, Nicaragua, on 11 April 1856, soldier Juan Santamaría, a drummer from Alajuela, managed to start the fire that consumed the Mesón de Guerra where the enemies had taken refuge, which contributed to the retreat of the filibusters and the victory of the Costa Ricans. Juan Santamaría lost his life but was declared a national hero decades later.
Every year on April 11, his death is commemorated. Since 1948, Costa Rica doesn't have an army anymore and the money is being invested in public education instead, which is why the children from the local schools march through the cities with the Costa Rican flag to honour the national hero.
There is also a statue in Alajuela and the museum Museo Histórico Cultural Juan Santamaría, as well as the international airport Juan Santamaría was named after him.
May
Labour Day:
May 1st
Labour day is celebrated in Costa Rica on May 1st, and public institutions are closed. You can see parades and fireworks in some cities.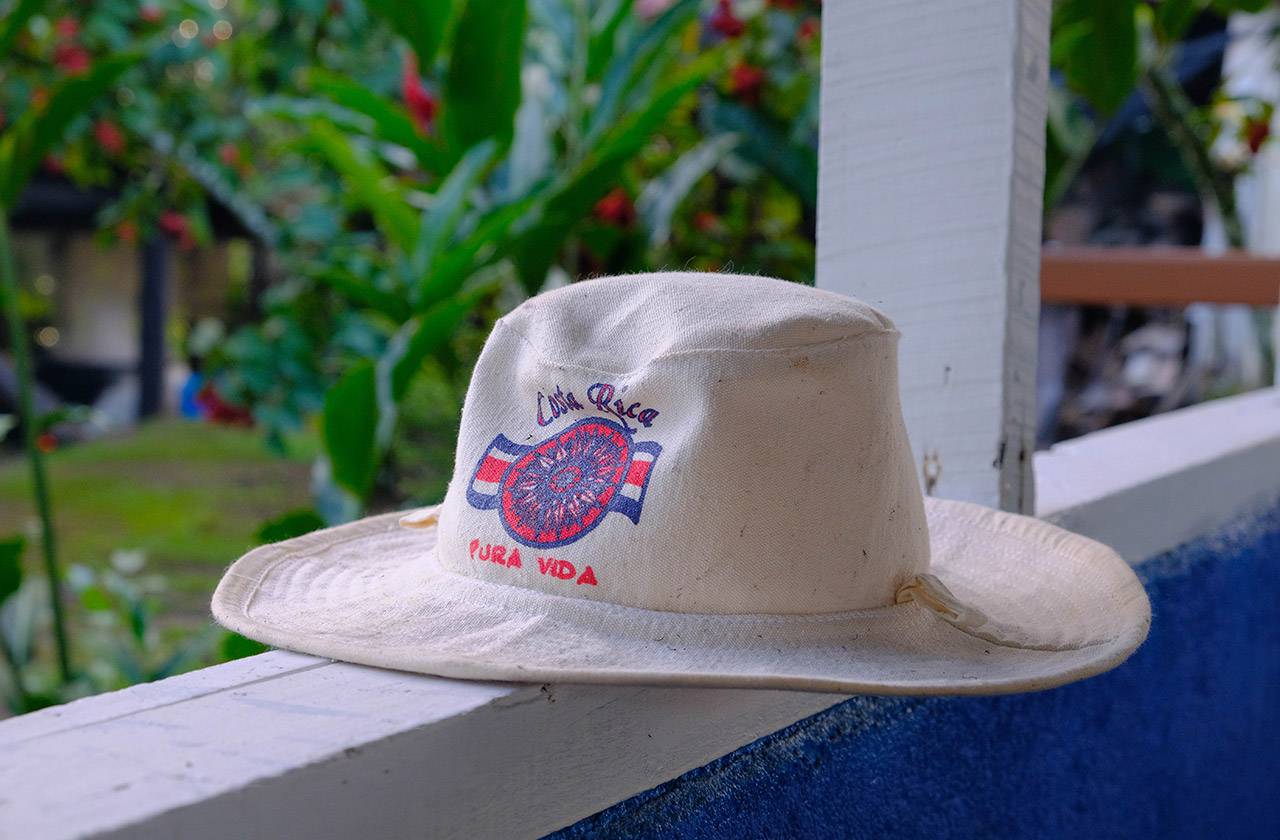 Junio
There are no holidays or festivities in June.
July
The annexation of Nicoya:
July 25
On September 16, 1821, Nicoya became independent from Nicaragua and Costa Rica. Due to its location and the close economic relationship kept with Costa Rica, on July 25, 1824, Nicoya voted to become part of Costa Rica in the city of Nicoya. 
The historical day is celebrated in the whole country, but especially in Guanacaste, you can see parades and people dancing in typical dresses. It is a national holiday.
If you are in the Guanacaste at this time, I recommend you to go and see the dances, as it is a great part to see the culture of Costa Rica!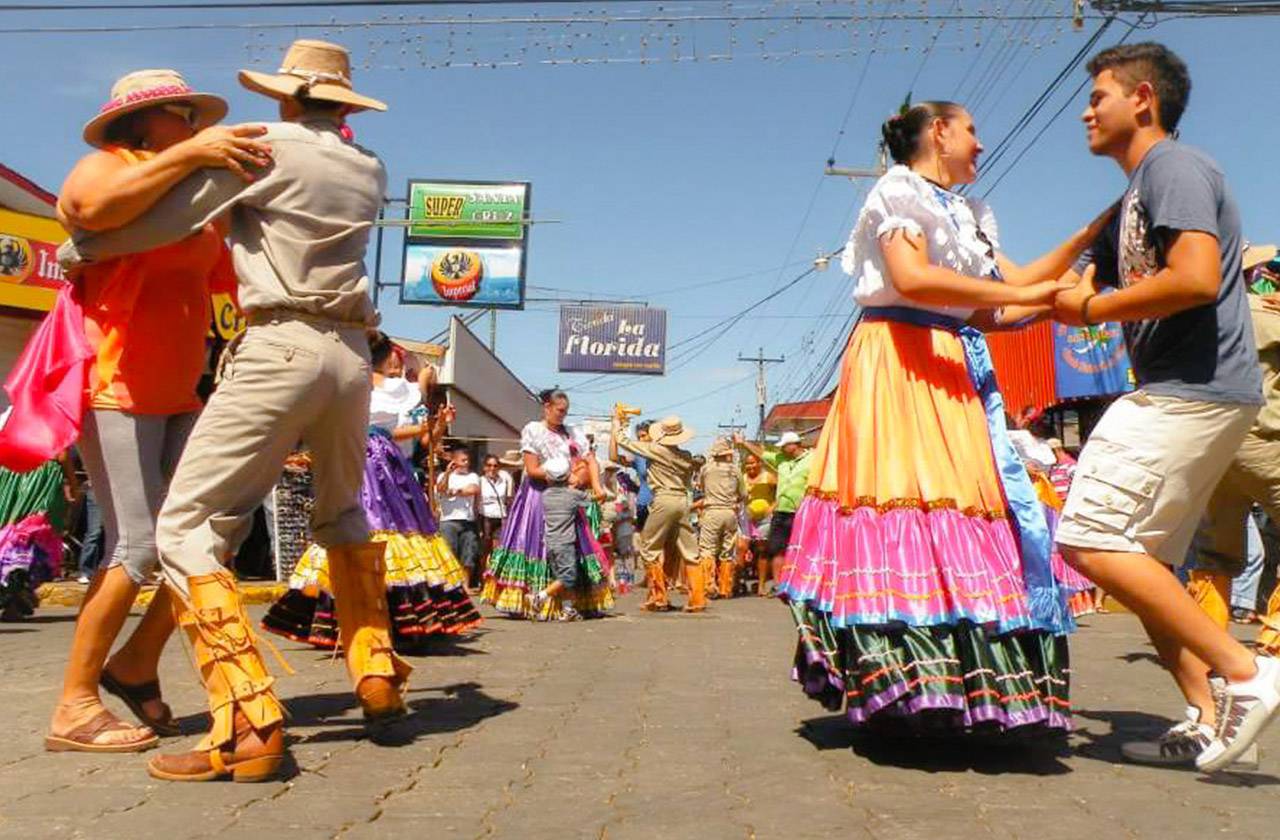 August
Virgen de Los Angeles:
August 2
Every year on August 2nd, the Day Virgen de Los Angeles, is celebrated. Virgin was declared Costa Rica's patron saint in 1824. Every year on this date, thousands of Costa Ricans walk through the whole country to this Basilica. Some of them even walk the last few hundred meters of the pilgrimage on their knees.
Assumption of Mary:
August 15
The belief, that the body of the Virgin Mary was taken to heaven is celebrated by the Catholic church, however, all families celebrate mostly Mother's Day where many have family gatherings to spend time with their respective mothers.
September
Independence Day (of Costa Rica):
September 15
Since September 15, 1821, Costa Rica is independent of the Spanish Empire, which supported the independence of Costa Rica and other Central American countries like Guatemala and Nicaragua as they had become a burden. For this reason, there has not been a fight for independence. In 1838, Costa Rica became independent from the Central American Republic. To celebrate this day, the whole month of September you can see decorations with the colours of the Costa Rican flag, red, white, and blue. On September 15th, public institutions are closed and a symbolic torch is carried by children from Guatemala to Cartago in Costa Rica. On the night of September 14, there is a lantern parade in each city, where children carry their self-made lanterns with decorations alluding to the homeland on a wooden stick. The children build these lanterns at home or at school. For the next day's Independence Day Parade, school children carry flags and wear typical clothing.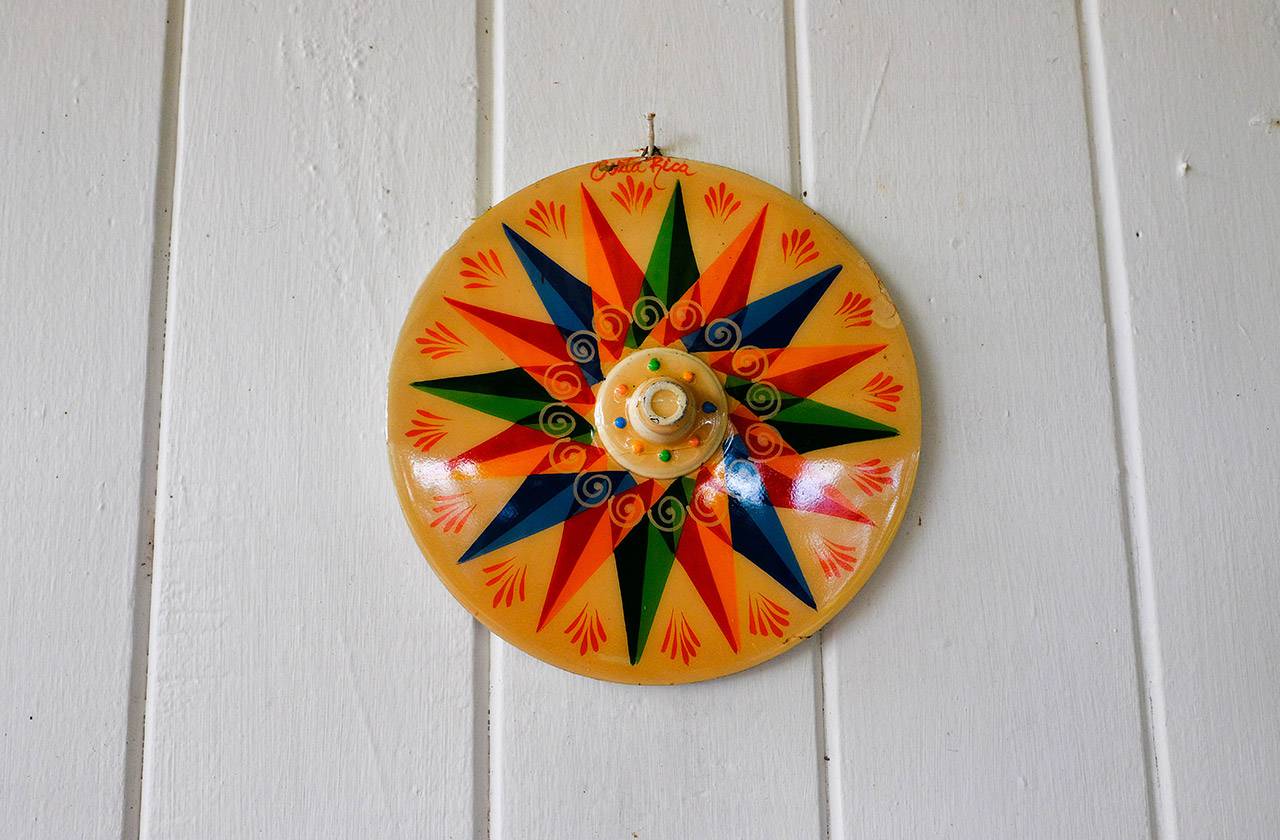 October
Día de las Mascaradas:
October 31st
While in other countries Halloween is celebrated, on October 31st it is the National Day of the Masquerades in Costa Rica! The masks came originally from Spain. Since then, they became the main spectacle in many communities when they celebrated the saint patron of the town. The Mascarades are parades where people wear those giant masks and dance in them. Barva de Heredia, Escazú and Cartago are the best places to see them.
Here you can read more about the Mascaradas.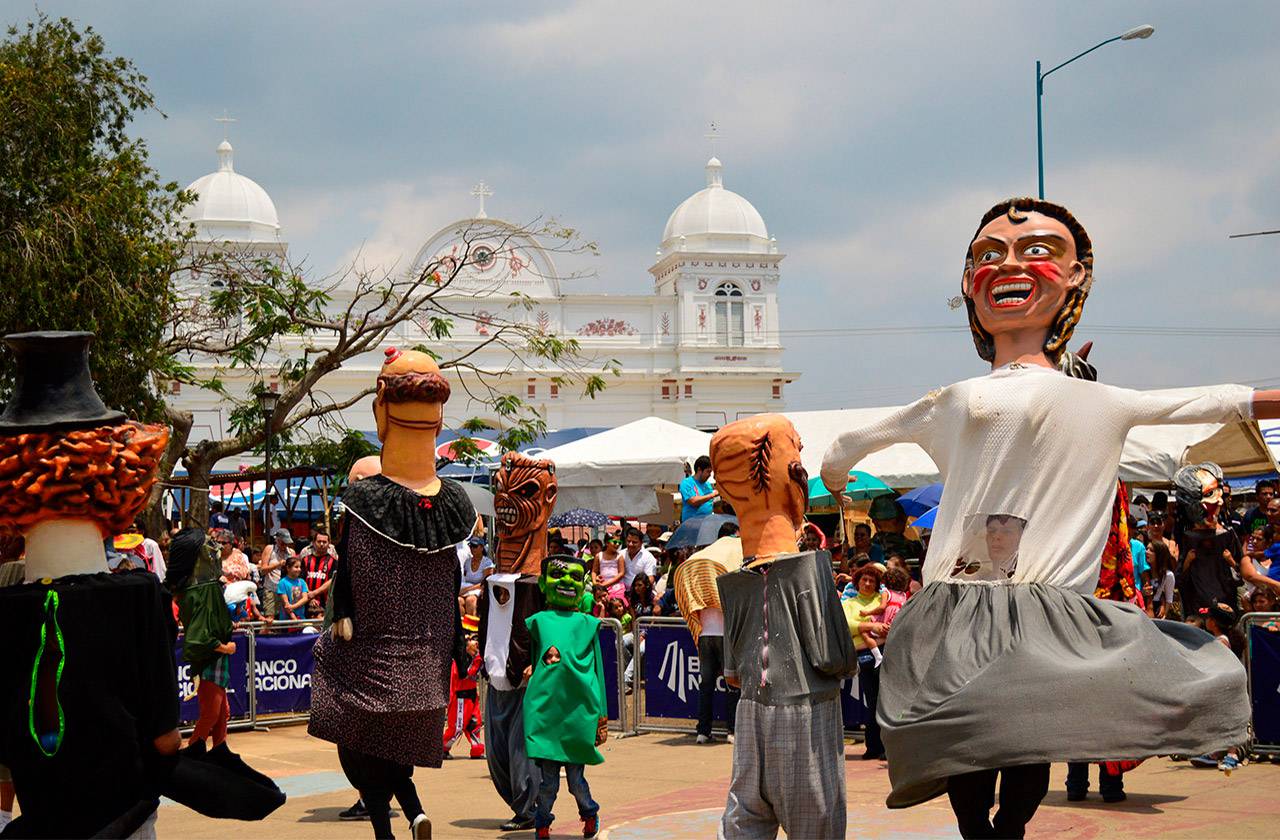 November
There are no holidays or festivities in November. Ticos get prepared for Christmas and start decorating their houses.
December
Festival de la Luz:
December 12
The Festival de La Luz (Light-festival) is celebrated every year on the second Saturday of December on Paseo Colón in San José. It is a big parade, where wagons are decorated with colourful lights, accompanied by music groups of schools, universities, and local institutions. The groups are selected many months before and this show is transmitted on the main TV channels of the country.
Christmas:
December 25
Christmas is officially celebrated on December 25th, which is also a national holiday. Some people celebrate on December 24th, as they have dinner in the family late at night. Families celebrate quiet together, or with loud music and karaoke. Typical food at Christmas time is Tamales, but also meat, the Queque Navideño and Rompope, a drink based on milk, egg, and liquor.
Here you can read more about Christmas in Costa Rica.
Tope:
December 26
"Topes" are equestrian parades. On December 26th, the biggest Tope of the country takes place in San José and is open to the public.
Carnival:
Between Christmas Eve and New Year, the Carnivals can be seen on the Avenida Segunda in San José. It is a colourful parade with music and people dancing in costumes of every colour.
Fairs: 
The biggest fair takes place in Zapote, San José. There are roller coasters, fair wheels, bull shows, food stands, fireworks, and many more. The fairs usually take place until the first week of January. 
As you can see, there are many parades and colourful and joyful festivities throughout the year, where the Ticos represent and celebrate their country proudly. I invite you to go and see these traditions and experience the country and its people in an authentic way. If you have any questions or need help planning your trip to Costa Rica, feel free to contact us at This email address is being protected from spambots. You need JavaScript enabled to view it.
Holidays and cultural festivals in Costa Rica
Recommended Blogs