5 things to do in Puriscal
If you decide to visit the town of Puriscal I share with you some good stuff you can plan for a day visit or even if you pass by (besides of course eating the best Chicharrones ever), so you can discover Puriscal during your stay.
In my previous blog, I shared with you my love for meat and for chicharrones. If you missed it find it here. At about 45 min until a 1-hour drive from San José, get to Puriscal, the town of chicharrones, but also much more. The road has an unbeatable shape and access by bus or any kind of car is pretty good. The bus station in San José is called "Comtrasuli" and has very good service.
If you decide not just to visit Puriscal to taste this meal, I listed 5 things you may consider doing over here.
1. Visit the local market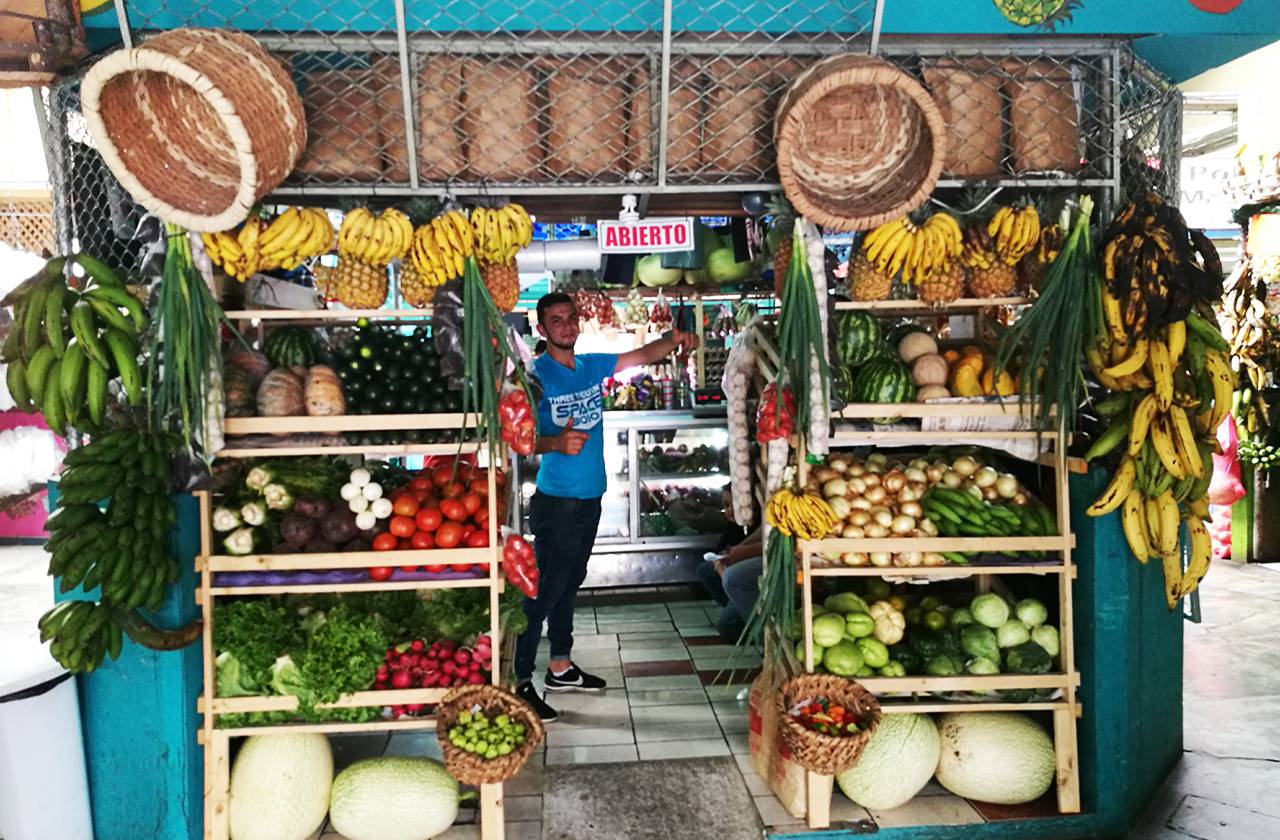 In Puriscal you will find a traditional local market with little stores selling lots of local products, fruits, and vegetables you may have never ever seen or tasted. People welcome you with a smile on their face and you will feel attracted by the variety that is to find in this little place.
2. Get some luck from the Puriscal's emblematic monument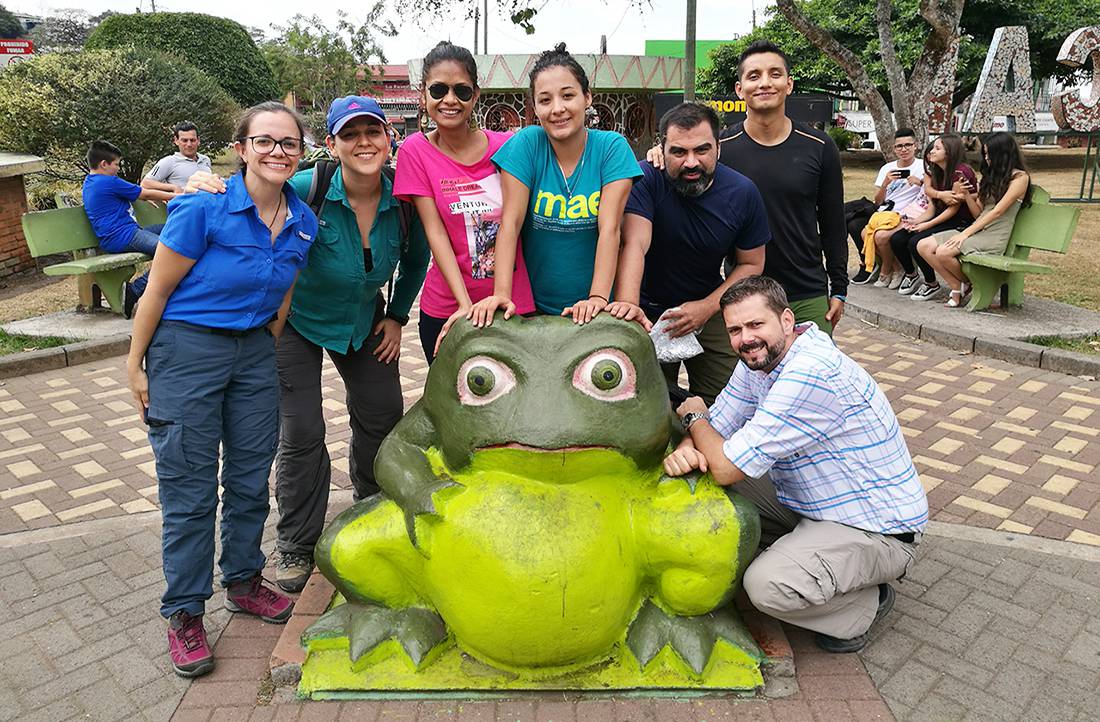 Well, the emblematic monument of Puriscal is a frog, it can be found at Puriscal's park, where adults and kids play around with it. It is supposed to bring you luck. If you are nearby don't miss your chance to touch it!
3. Admire the town centre and its church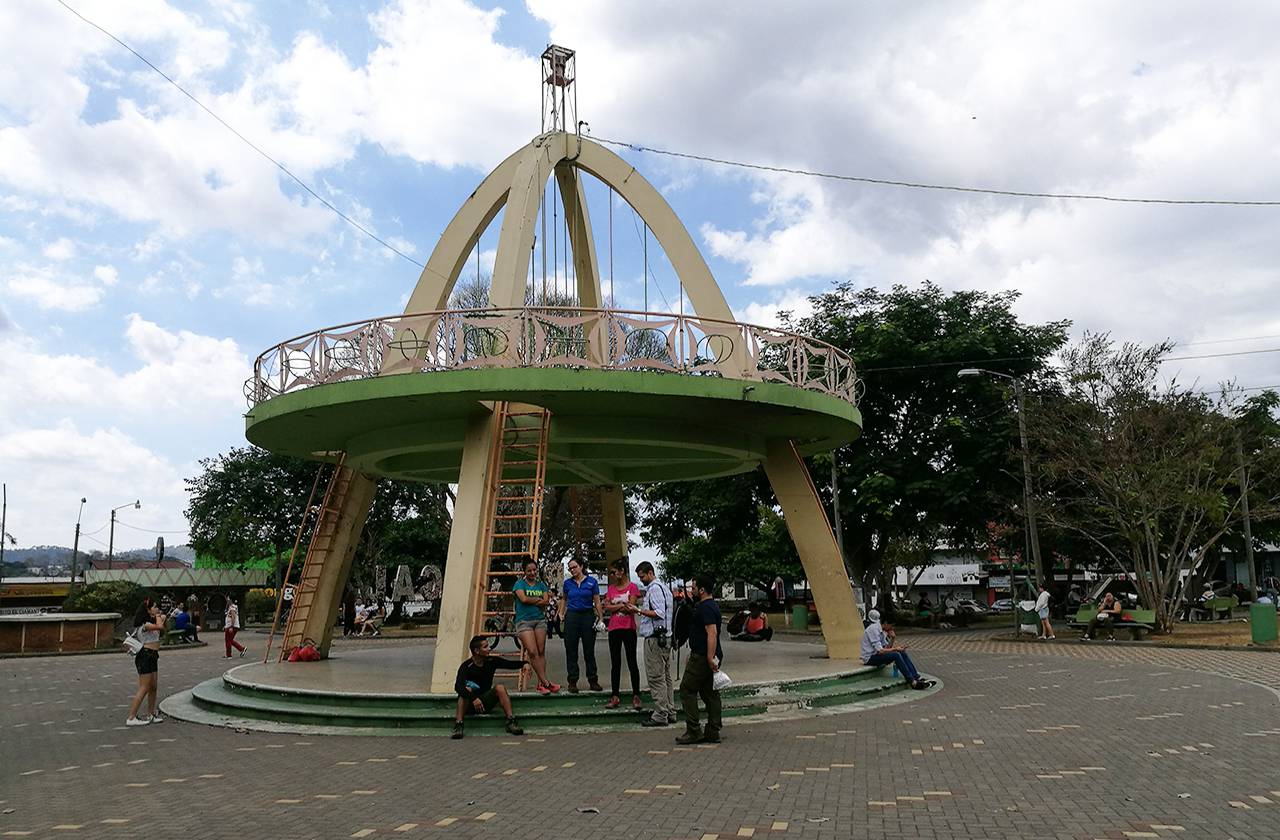 Puriscal has about 33´000 inhabitants and one of the activities people enjoy include going to the park and spend some time. You can find people selling snacks, friends talking to each other, children playing around, all of them having some quality time!
You can even find stores selling products the old-fashioned way, which means rice and beans being offered without package and to be sold by weight.
The church, of course, is a highlight, declared architectural-historical heritage of Costa Rica. Admire it from the outside, since for security reasons it can't be accessed to the inside.
4. Visit La Cangreja National Park
About a 1-hour drive from Puriscal downtown you find La Cangreja, 45 km south. Better access this national park with a 4-wheel-drive since some parts of the road are made out of gravel and during the rainy season there can be some holes and unevenness. Trust me, we went there on our sedan car and suffered all the way there and backwards. Take a walk and appreciate the wonderful views of the mountains and the richness of plants and trees surrounding you. According to Protected Areas and National Parks of Costa Rica, this park is richer in plants and trees than the Corcovado Nationalpark! Isn't that amazing! A great combination is a chocolate tour nearby, where they produce cacao bars from growing the trees and drying the seeds.
5. Visit the indigenous reserve of Zapatón
From "Puris" downtown drive a bit more than an hour heading South, you can take the road passing by the National Park La Cangreja and drive further. There is an indigenous reserve where the spiritual leader is a "Chaman" and people go there to get "cleaned" in a spiritual way. They still grow beans, corn, and rice, since these are parts of their basic diet. Not to forget the "chichi", an artisanal fermented drink made out of corn. The inhabitants of Zapaton also sell handicrafts made out of wood, seeds, and everything that nature offers them in order to buy goods they can't grow or produce. Get in touch with the roots of Costarricans over here!
Tip! If you have plans to go Quepos and Manuel Antonio or perhaps are travelling back from here to San José you can take the road through the hills and Mountains passing by Puriscal.
Are you willing to discover Puris? Share this if you liked it!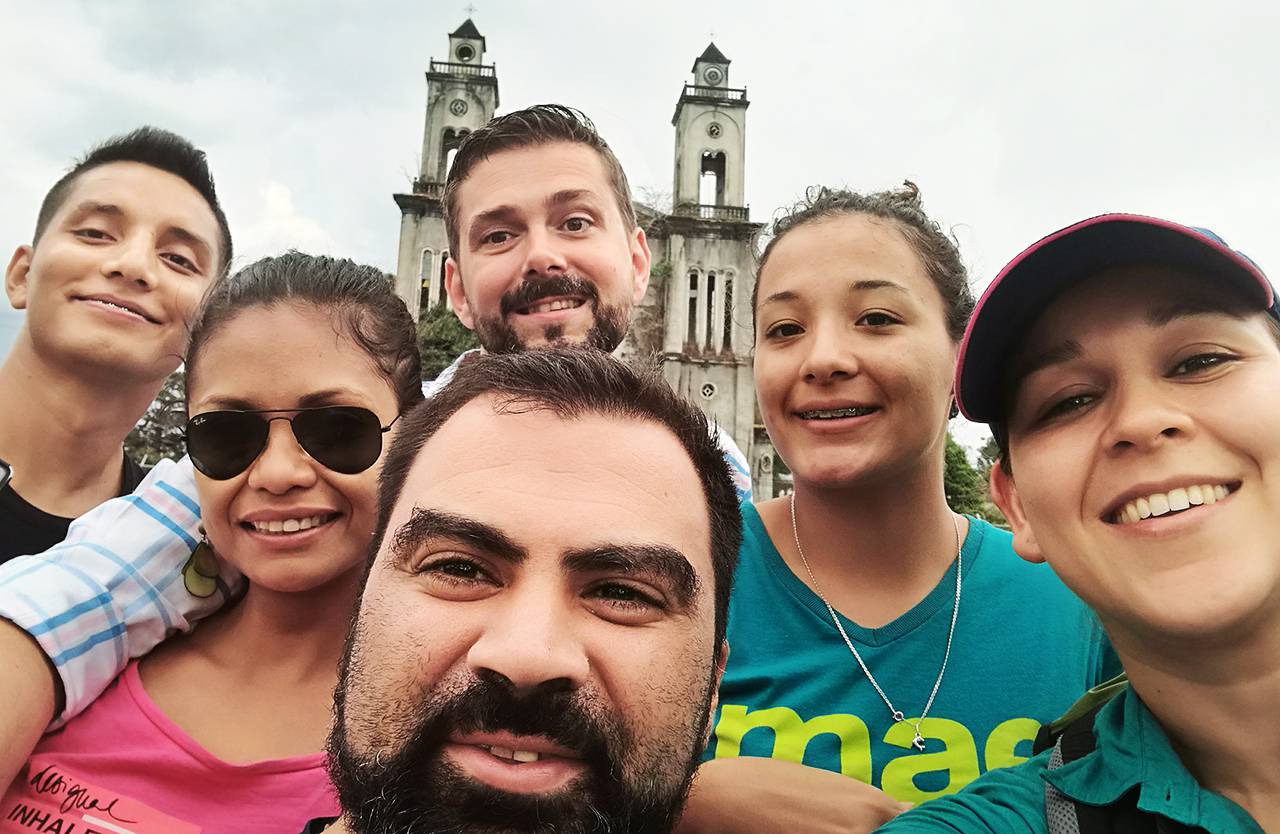 If you want some tips to stay in the surroundings, This email address is being protected from spambots. You need JavaScript enabled to view it.! We know some nice places!