The top 5 spots for bird watching in Costa Rica
Costa Rica is a privileged country for locating itself in a biological corridor and as a bridge between North and South America, which allows migratory birds to make a mandatory stop in this beautiful tropical country.
To give you some important facts: More than 5 billion migratory birds come to Costa Rica every year. Most of them come from Alaska, Canada and other places in North America, where they escape the winter and fly to South America, passing Central America. The migrations happen twice a year. The first one is the spring migration between February and May and the other one is the autumn migration from August to December, so if you want to see this event, you just need to visit Costa Rica during these months and keep your eyes open.
Migratory birds that pass through the country include raptors, shorebirds, warblers, orioles, washers, and hummingbirds. In Costa Rica, you can find almost 920 bird species (more than in the whole of North America). in an area of just 51´000 square kilometres, around 600 species are residents and 103 species endemic to the region. This represents 10% of all bird species in the world on 0.03% of its surface.
The type of relief, the climate, and the forests are the reason why magazines like Wanderlust in the United Kingdom and Reader's Digest in Canada have placed Costa Rica on the list of the best locations in the world for bird watching.
But what are the best places to watch birds in Costa Rica? There are many, but in this blog, I will tell you which are in my opinion the best places to watch birds. Let's start...
Carara National Park - Tárcoles

These zones are located in the Central Pacific of Costa Rica and they are two of the most important points to watch birds in this region. Thanks to the climate here, there is a mix of tropical rainforest and tropical dry forest, something you can see in just some places in the world. There are many endemic plants and animals, as well as local and migratory birds.

Roseate Spoonbill
Emblematic birds
Fiery-billed Araçari (Pteroglossus frantzii)
Scarlet Macaws (Ara macao)
Magnificent Frigatebird (Fregata magnificens)
Boat-billed Heron (Cochlearius cochlearius)
Other important species
Common Basilisk (Basiliscus basiliscus)
Boa Constrictor (Boa constrictor)
Blue Morpho Butterfly (Morpho peleides)
If you want to reserve a bird watching tour in this region, just This email address is being protected from spambots. You need JavaScript enabled to view it., we will be happy to help you!
Central Valley- Heredia

Clay-coloured Thrush
Located at over 1´100 meters over sea level, on flat terrain and surrounded by mountains, volcanoes, and forests, the Central Valley offers a privileged area for birds. Specifically, in the province of Heredia, we can find a great number of birds, but the most interesting ones are the little hummingbirds with their unique colours.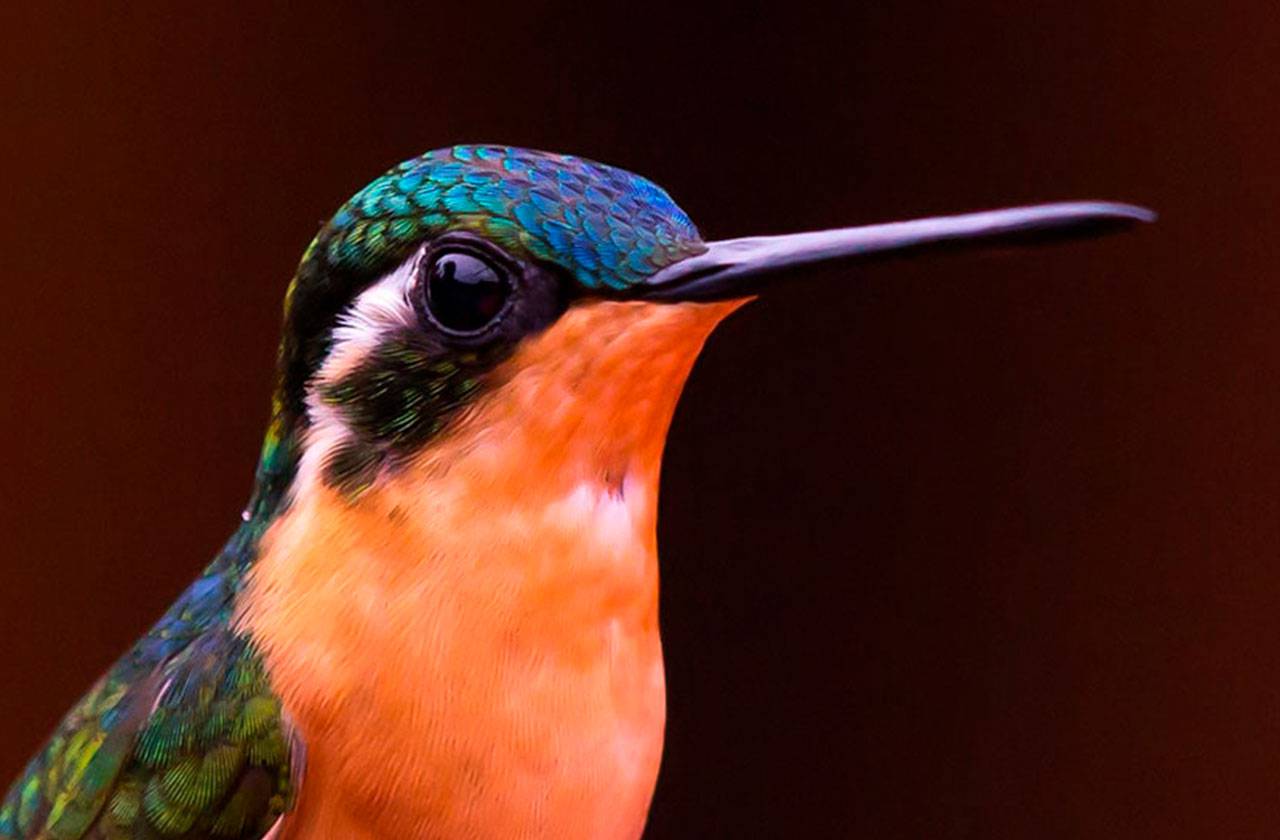 Hummingbird
Emblematic birds
Blue-crowned Motmot (Momotus lessonii)
Clay-coloured Thrush (Turdus grayi)
Green-breasted Mango (Anthracothorax prevastii)
White-naped Brush-finch (Atlapetes albinucha).
Other important species
Guanacaste tree (Enterolobium cyclocarpum)
Cacao tree (Theobroma cacao)
Bromeliads (Bromeliaceae)
Forrers Leopard frog (Lithobates forreri)
Bougainvillea (Bougainvillea spectabilis)
San Gerardo de Dota

At this place, you will feel the cold wind of the mountains, lush nature and humid forests that are green all over the year. It is located over 3´000 meters above sea level. These conditions make the place the perfect home for hundreds of bird species, as the majestic quetzal, which is considered to be one of the most exotic birds in the world. 
When you visit this place, don't forget to bring a sweater. We can help you to reserve a bird watching tour in this area, just This email address is being protected from spambots. You need JavaScript enabled to view it.!
Puerto Viejo de Sarapiquí

The region of the Caribbean side of Costa Rica is considered one of the richest ecosystems of the world. This region is also popular to see migratory birds on their stop from or to South America. Here we find protected areas, tropical forests, rivers, and forests. Furthermore, it is called the bird capital of Costa Rica, so if you love bird watching, this is definitively a place you must visit.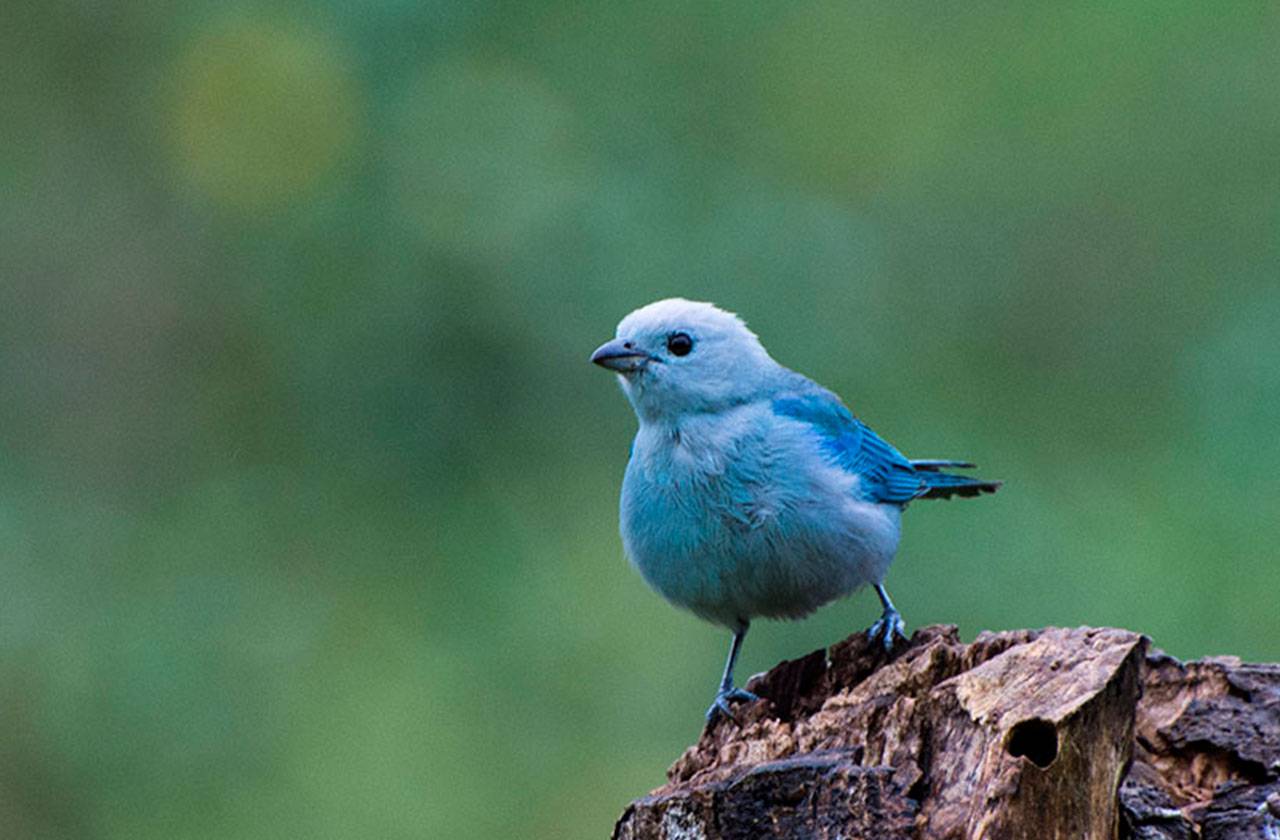 Blue-grey Tanager
Emblematic birds
Great Green Macaw (Ara ambiguus)
Sunbittern (Eurypyga helias)
Snowy Cotinga (Carpodectes nitidus)
Agami Heron (Agamia agami)
Other important species
Red-eyed Tree Frog (Agalychnis callidryas)
Brown Two-toed Sloth (Choloepus hoffmanni)
Black Mantled Howler Monkey (Alouatta palliata)
Mountain Almond Tree (Dipteryx panamensis)
Blue Jeans Poison Frog (Oophaga pumilio)
If you want to reserve a bird watching tour in this region, just This email address is being protected from spambots. You need JavaScript enabled to view it.!
Arenal - La Fortuna

This region is located at the bottom of the Arenal Volcano, full of forests, plains, lakes, rivers and many gardens and flowers that will make you feel like in paradise. This area is perfect to observe birds and wildlife. Located at the northern plain lands of the Caribbean slope, it corresponds to an area of migratory passage.
The Caño Negro Wildlife Reserve is located in this region and famous for the great number of water birds you can see here.
Furthermore, if you are in this region, don't forget to visit "The Nest", a 28-meter high tower to watch birds and other wild animals. Once you are on the top, you will have an incredible 360° view, from where you can see the Arenal Volcano, Lake Arenal, the Cerro Chato Volcano and the mountain range of Tilarán.
This is the perfect place to see birds and other wild animals in the treetops. If you have a good telephoto lens, you can see some waterbirds on Lake Arenal.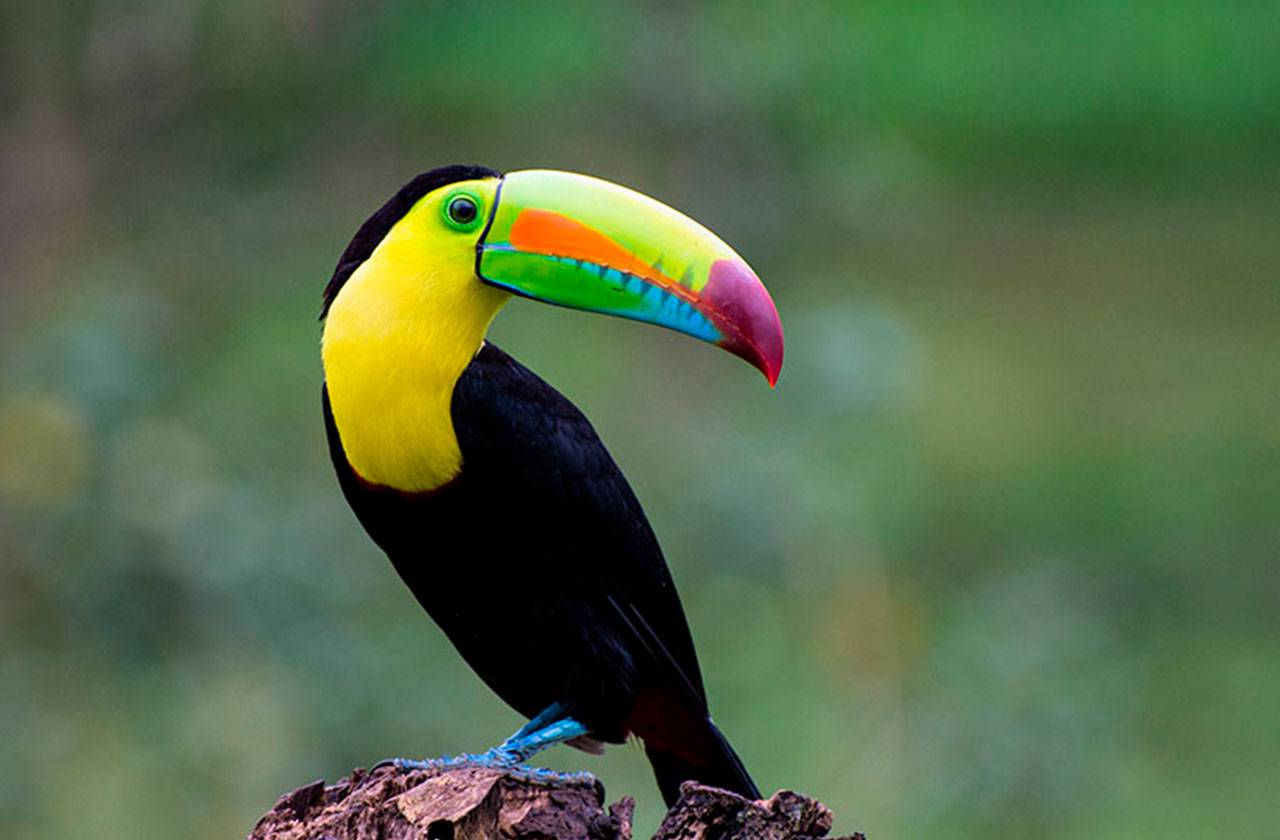 Keel-billed Toucan
Emblematic birds
Crested Guan (Penelope purpurascens)
Golden-hooded Tanager (Tangara larvata)
Keel-billed Toucan (Ramphastos sulfuratus)
Passerini's Tanager (Ramphocelus passerinii)
Red-lored Parrot (Amazona autumnalis)
Other important species
Howler Monkey (Alouatta palliata)
White-faced monkeys (Cebus capucinus)
Chestnut-mandibled Toucan (Ramphastos ambiguus)
Coati (Nasua narica)
If you want to reserve a bird watching tour in this region, just This email address is being protected from spambots. You need JavaScript enabled to view it.
I hope that all the information is helpful for your adventure in Costa Rica. If you have something to add or if you have a question about that topic, don't hesitate to write it in the comments down below or write to us at This email address is being protected from spambots. You need JavaScript enabled to view it..
Greetings from Costa Rica!
The top 5 spots for bird watching in Costa Rica
Recommended Blogs