Travelling to one destination and getting to know three different beaches? Yes, that's possible in Nosara!
Today I invite you to visit the Nosara beaches in Guanacaste. I am sure you already have heard or read about Nosara - the place is the cradle of yoga in Costa Rica and here you will find the best surfing beaches in the country.
The flight to Nosara
Flying to Nosara is not just a flight! No - it is a beautiful possibility to watch Costa Rica during your 45-minutes flight from above. After we have left the Central Valley behind us, we cross the Gulf of Nicoya, its islands and the sparsely populated Nicoya Peninsula until we get (very excited) closer to Nosara beaches.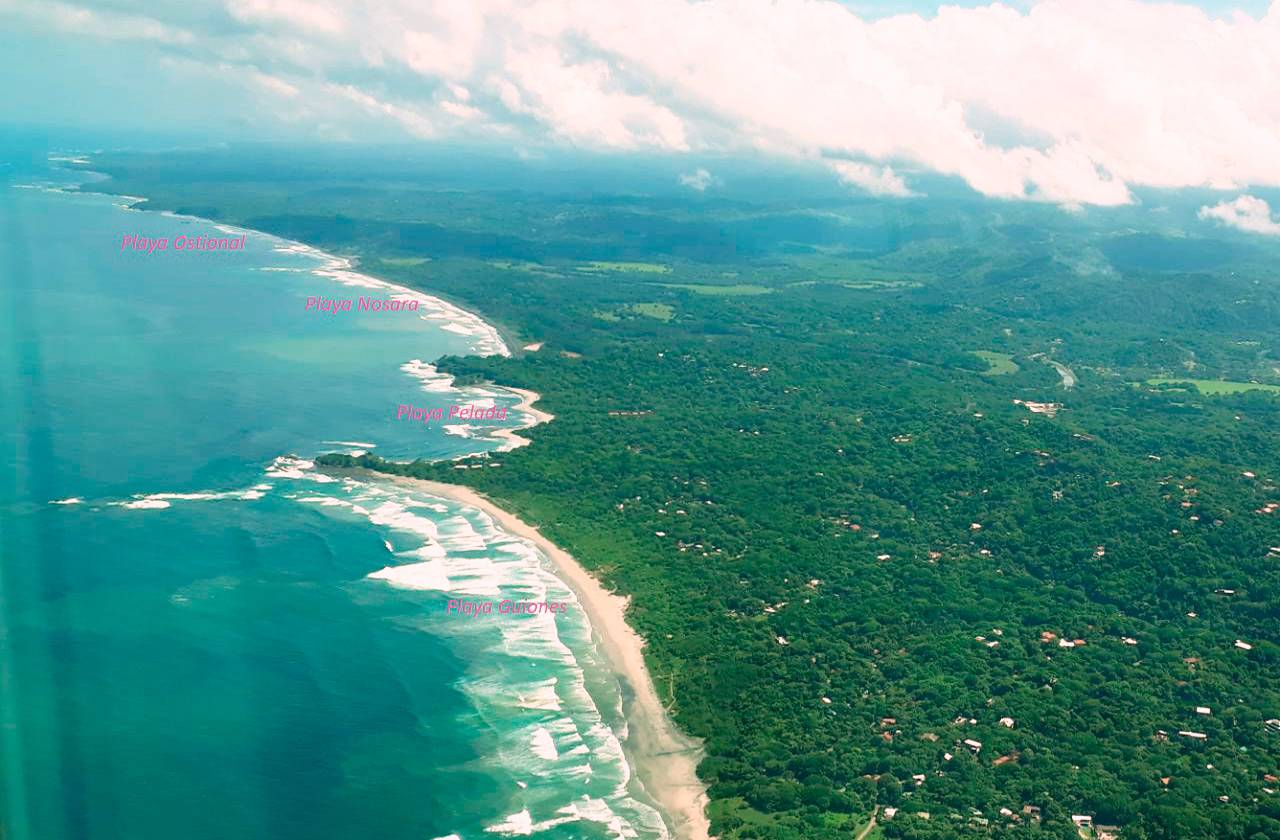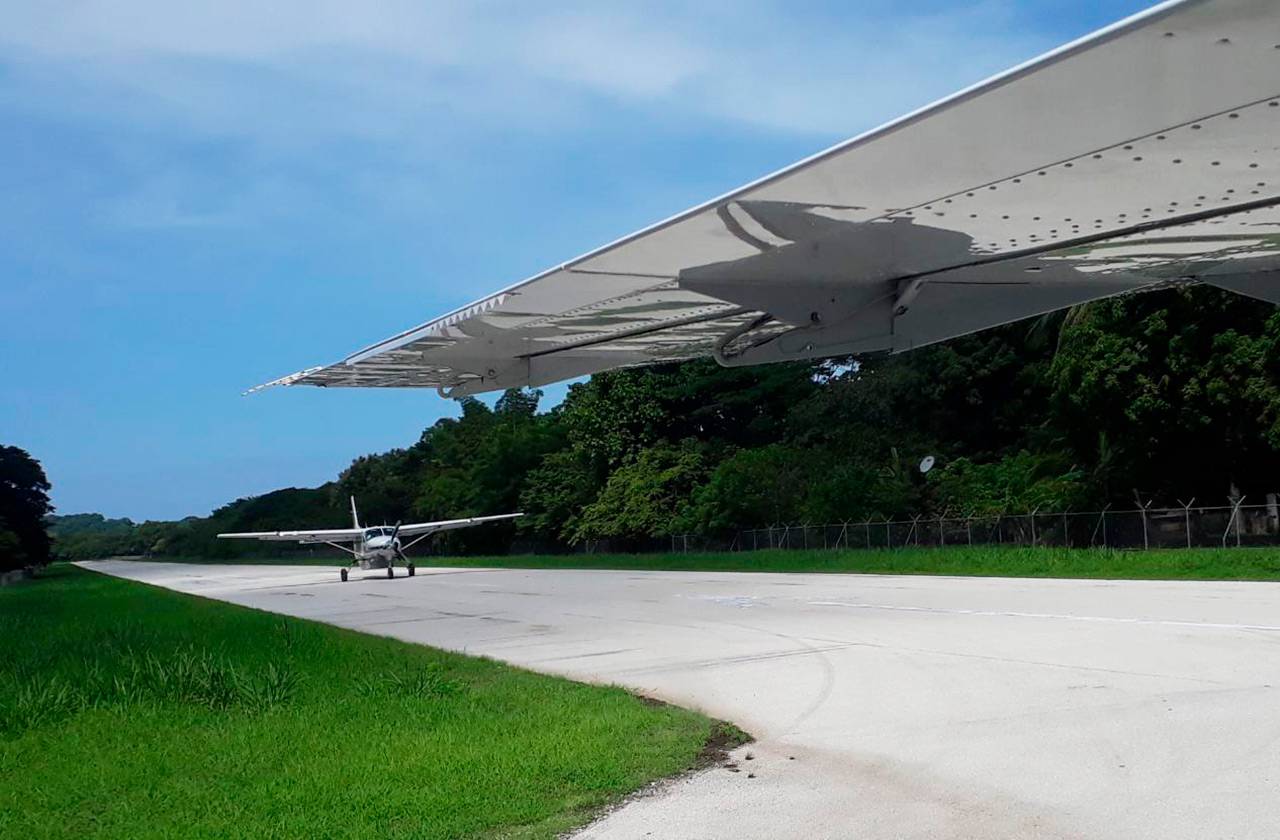 From the airport to Nosara´s town it takes about 15 minutes by car until you get to the tourist-centre close to the beaches. There are hotels, stores, surf-school, Yoga centres, and restaurants. You will find a great mix of everything, just what the heart of a tourist wants for a relaxed stay or for surfing.
The beaches of Nosara are part of a protected area and, for this reason, the beaches are completely natural. You get there easily from the hotel by hidden trails through lush green or on small secondary streets, for example to Guiones beach.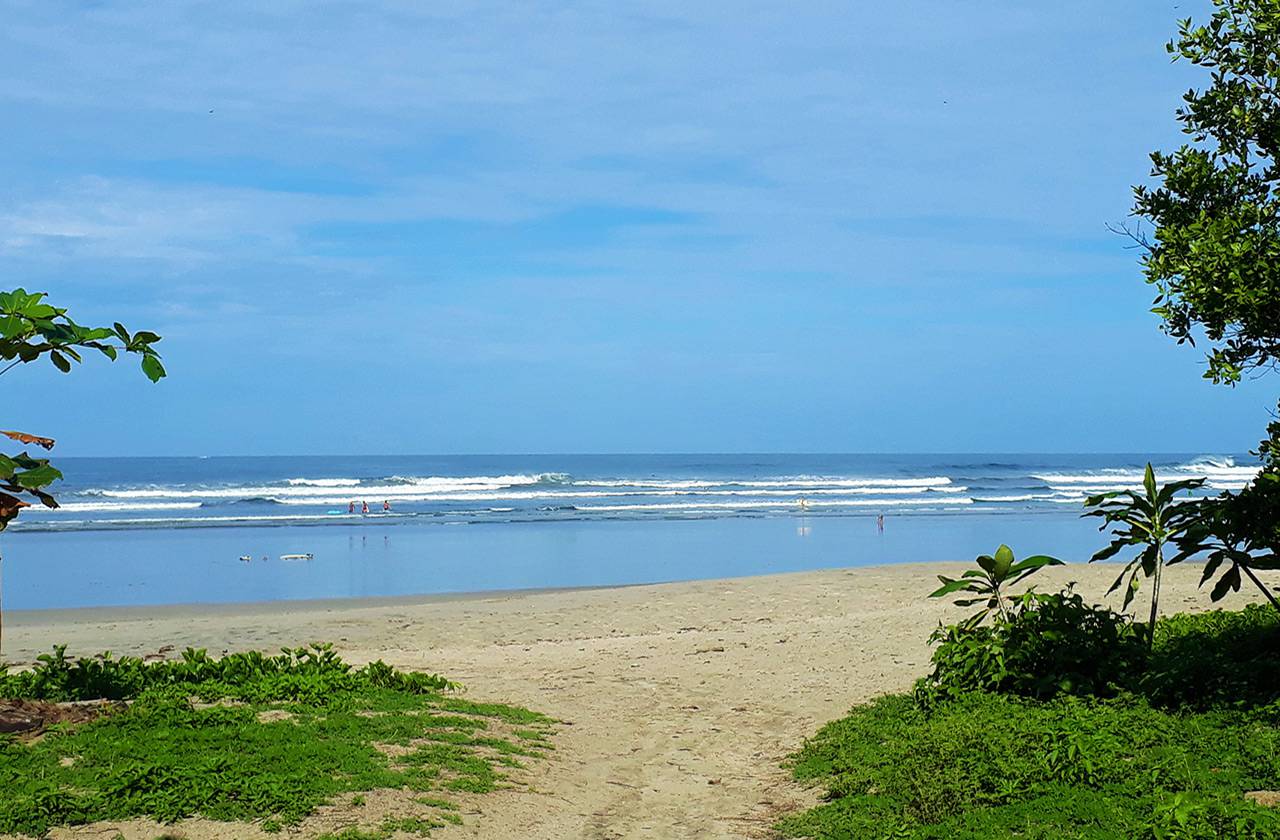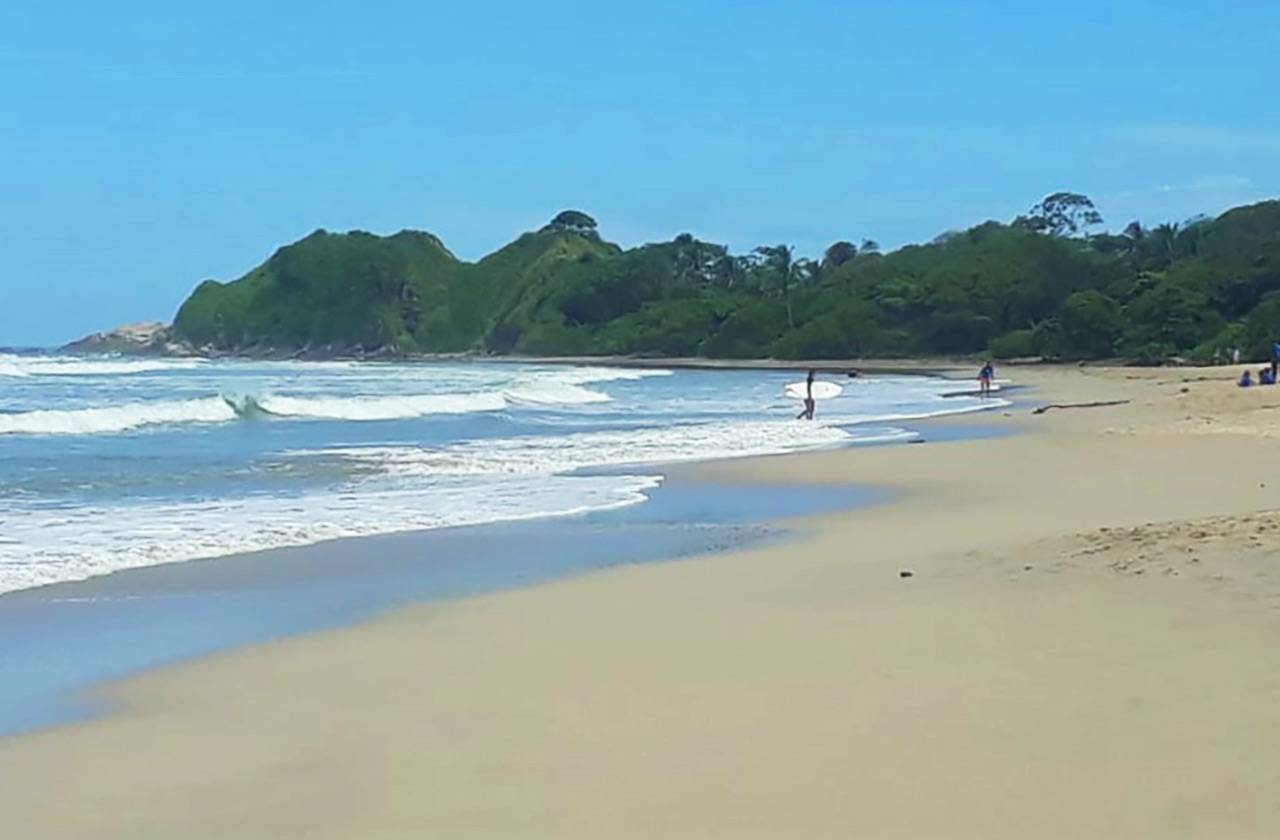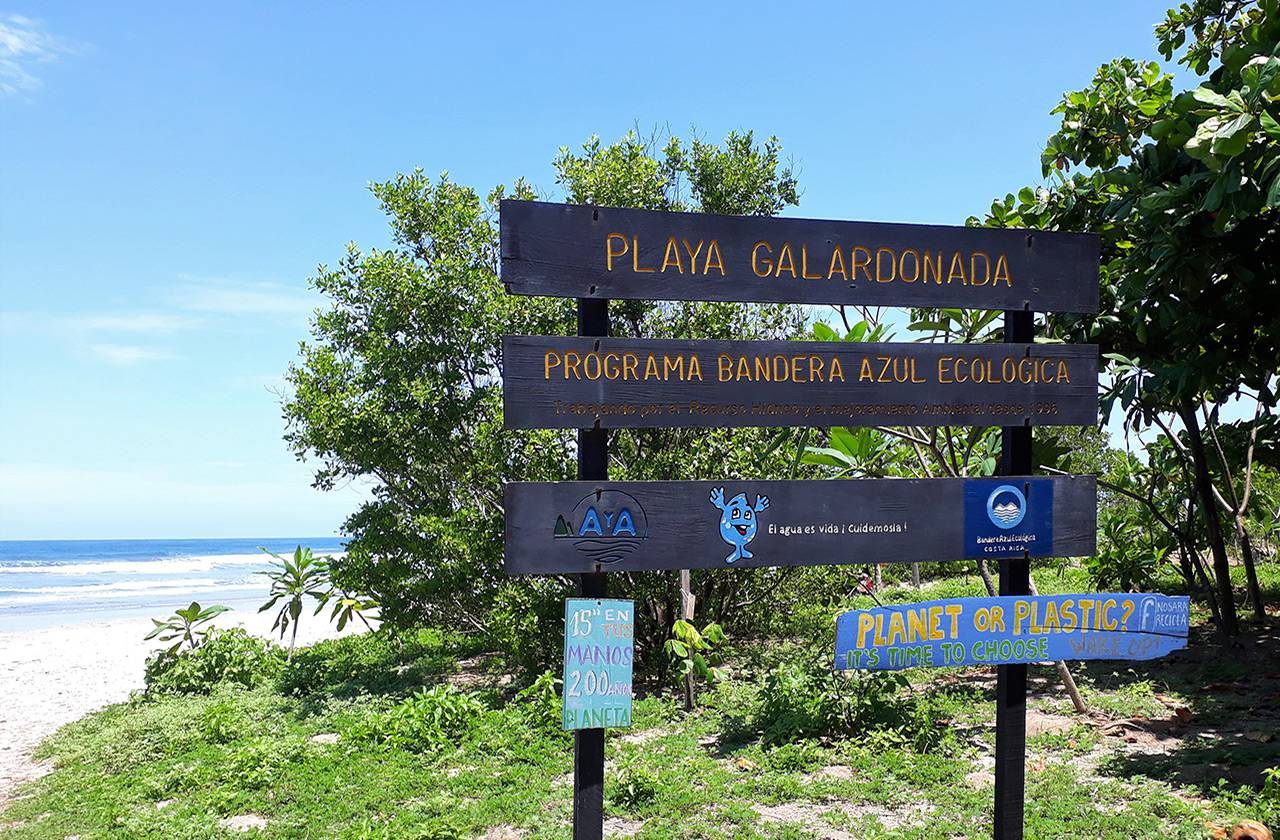 Guiones Beach
That's right. The main beach of Nosara is called Guiones. A wonderful wide beach with white sand, where the surfers are waiting for the perfect wave (and believe me, there are perfect waves all year long). A place where children are playing in the sand and where "early birds" do yoga and non-surfers (like me) are walking into the sunset. Life at Guiones beach feels great, easy, relaxed, natural and energetic.
Pelada Beach
A little bit further north is the beautiful beach of Pelada. Crescent, partly lined by palm trees and the right place to experience authentic Costa Rica. At the main entrance, next to a local bar, some colourful fishing boats are always bringing in fresh fish. Delicious!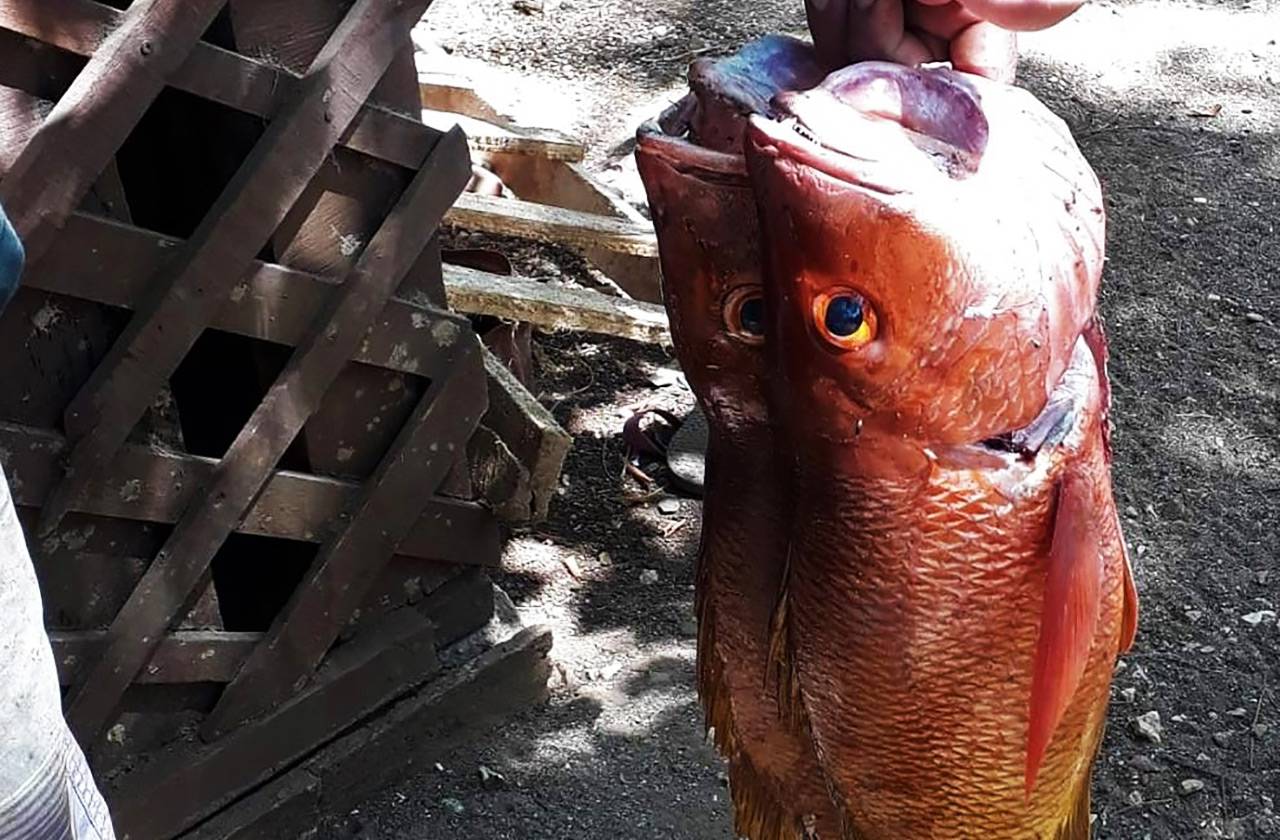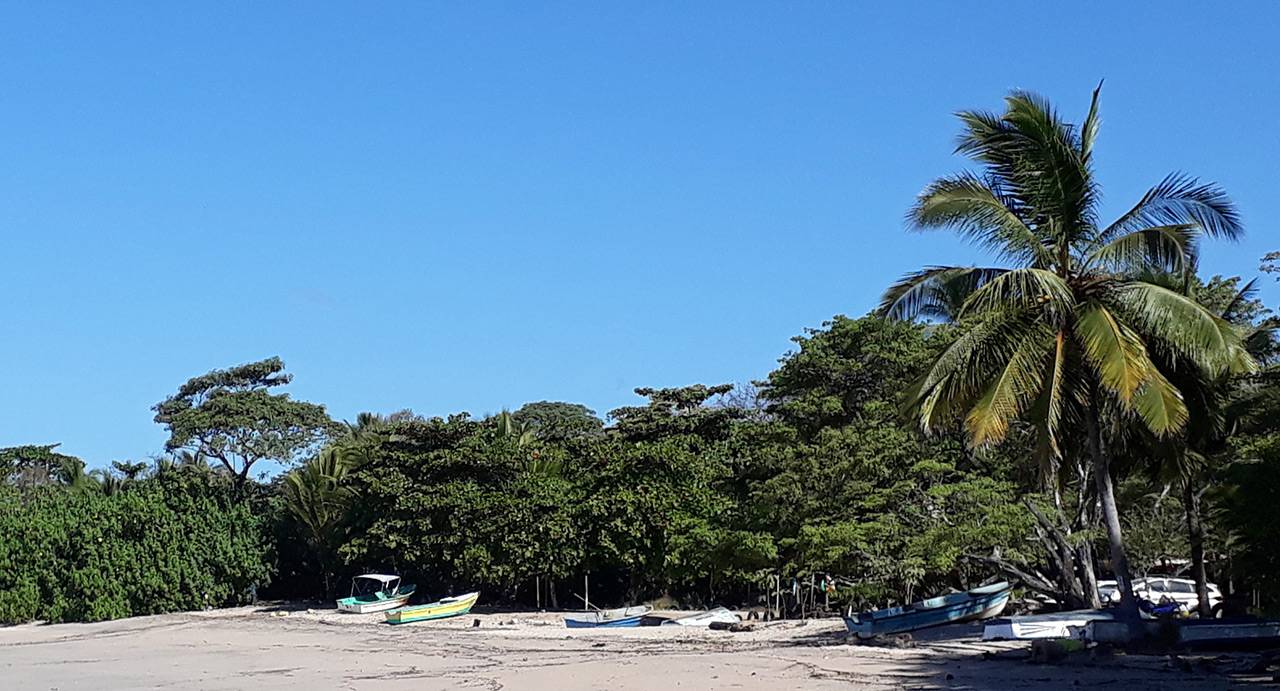 Here is the meeting point of many local bathers. Attracted by the shadow of palm trees, smooth waves, rock pools at low-tide and the "Blowhole", an opening in the rock through which the waves splash. This natural shower amazes everyone!
Now it's time to visit, along the sandy beach, the other side of Pelada - called: Golfo. My favourite place. Surrounded by many frangipani trees, watched by pelicans on top of the rock, you're sitting on a piece of driftwood, watching the sea and letting your dreams run wild. Awesome!
Nosara Beach
You are probably wondering, where is Nosara beach located? The beach is located further to the north, on the other side of the estuary of the Nosara River. There are no bridges to this long, black and wonderful sandy beach, lined with mangroves which end after some kilometres at the turtle beach of Ostional.
Some kayaks wanted to cross the river just left, so now I am walking towards the hill to enjoy Nosara´s beach view from afar while I watch a local fisherman who has a lot of skill and patience because he manages to fish with ropes and simple hooks at the estuary.
View of Nosara Beach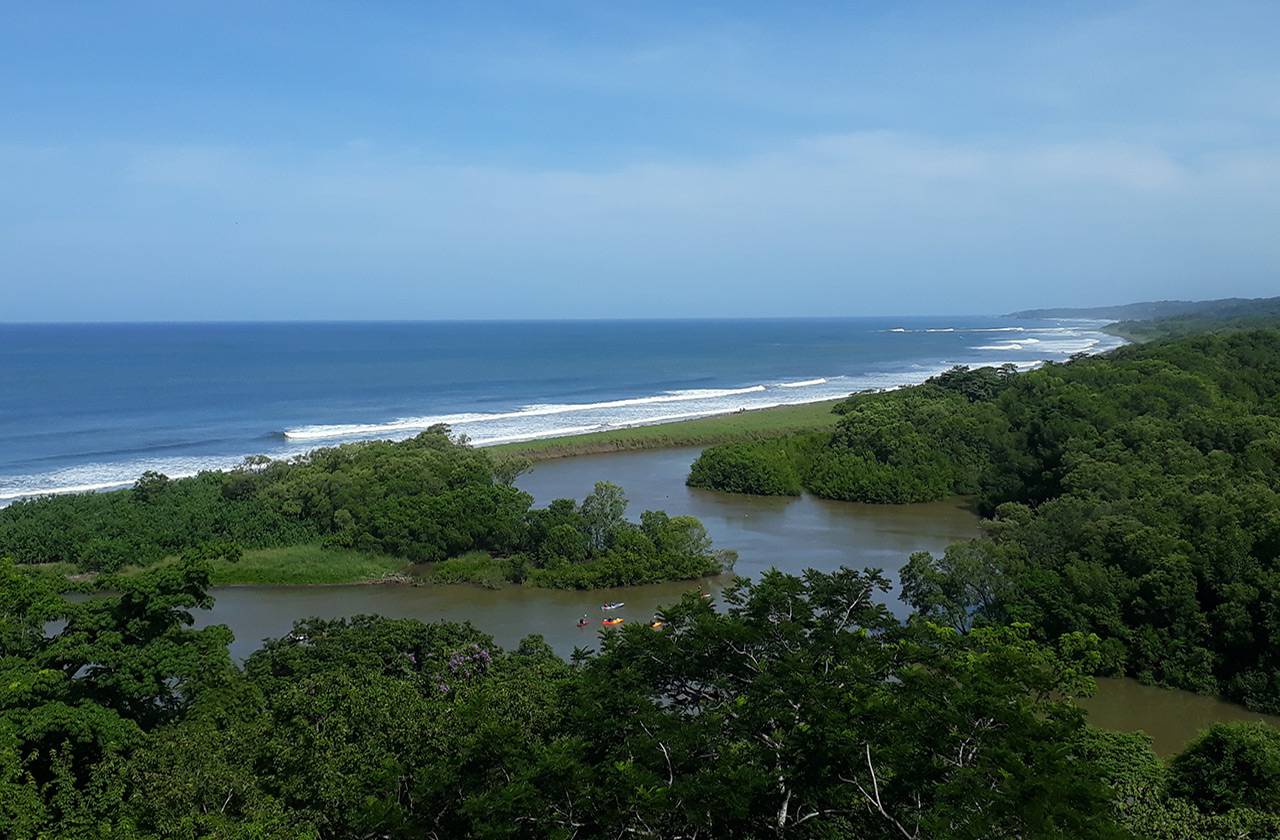 The beaches of Nosara offer their visitors a lot of variety and options. They are natural and waiting to be discovered by you. Or do you already know them?
Please This email address is being protected from spambots. You need JavaScript enabled to view it. if you have any questions or if you have a nice story about it to share with us.
Pura Vida from Nosara. Regina