6 Beaches you must visit in Cobano
My friends and I and were craving some sunny and warm days so we decided to take a small break and drive to one of the most remote and coveted surf spots of the country, located in the north pacific.
This place hides all kinds of adventures but let´s start from the top… 
How to get there?
If you drive from San José it will take about 5 hrs minding a couple of stops for stretching, getting some fruit or snacks on the way. We wanted to be there for lunch so we hit the road around 4:30 am to make sure we would be on the first ferry from Puntarenas to Paquera which is at 7 am. We took route 27, the fastest road to get there.
Keep in mind there are some tolls on the way and if you plan to use the same route, here are some tips: a 4x4 is highly recommended since the road to Cóbano is not in perfect condition. Exchange some dollars or euros to colones if you are driving, it will help you to reduce the stress of thinking about the exchange rate at the tolls or if you stop on the way to get fruit or snacks. It took less than two hours to get to the ferry pier but it was way too early and since it was my idea to get up that early, my friends were a little mad at me, but nothing that a good breakfast couldn't fix.
Once we finally got on the ferry it took about an hour and a half to arrive at Paquera, from there we set up Waze straight to our destination. On the way, there are some good places to visit like Montezuma Waterfall and Montezuma beach but we will talk about that on another occasion, we arrived at our final destination just before noon.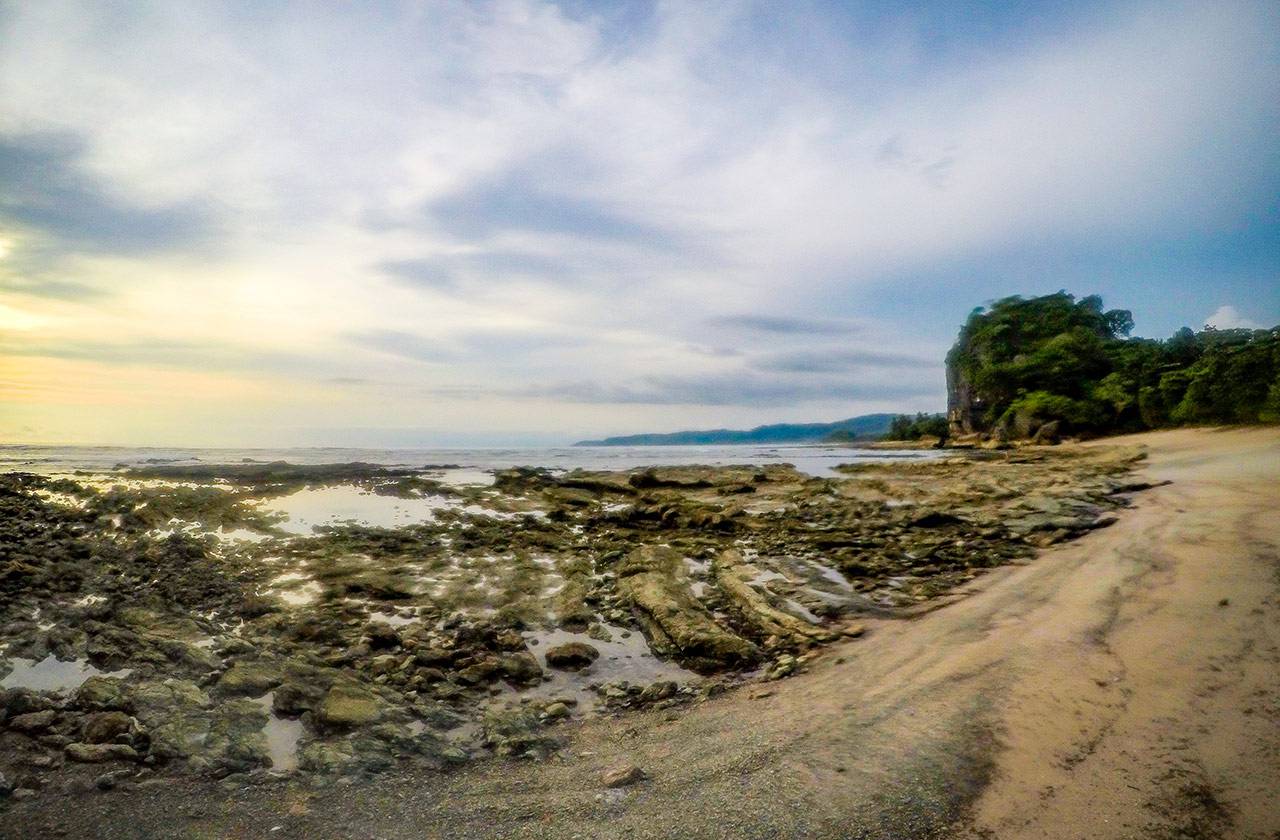 The Beaches and activities
The first beach to visit is Playa Carmen. It is facing the main road, that's why it will be always the first beach to see. Its white sand and the fresh breeze is perfect to tan and relax while reading a book or having a snack after the long drive. This beach is the closest to restaurants and souvenir shops, even though it is in the middle of town it is really quiet and clean.
Playa Malpaís is a must if you are looking for a specialized surfing beach. Its huge waves and strong currents make it a perfect place to practice this sport, to get here you just have to follow the only road and keep an eye on the signs because they are really small and hard to read. Once you see the Playa Malpaís sign turn left to park the car between the trees and take a small walk to the beach which will take about 5 minutes.
If you keep driving that road south you will get to Playa Cuevas. To get there is a little bit tricky because you cannot drive to the beach itself. There are two options, the first one is to drive until you get to "Reserva Natural Absoluta Cabo Blanco", leave the car there and walk, but there will be nobody watching the car. That's why we recommend parking the car at Pescadería Malpaís, this is the safest way if you are driving a car. For a small tip of around 2 to 5 USD, they will keep an eye on your car. From there, you walk around 300 meters until you get to the "Reserva Natural Absoluta Cabo Blanco" fence and follow the path that says Playa Cuevas. Walk on the jungle path for another 200 meters and suddenly you will be at this beautiful beach surrounded by rocks and jungle in the back. It feels like you are in a movie cast. No civilisation around and a huge rock dividing it from Playa Malpaís. This beach is different from the others because it does not have waves since the rocks block them. When the tide is low it forms natural pools filled with clear water between the rocks. This is the right place to get away from all the noise and pollution of the city or if you want to surprise your special one with a beach date at sunset.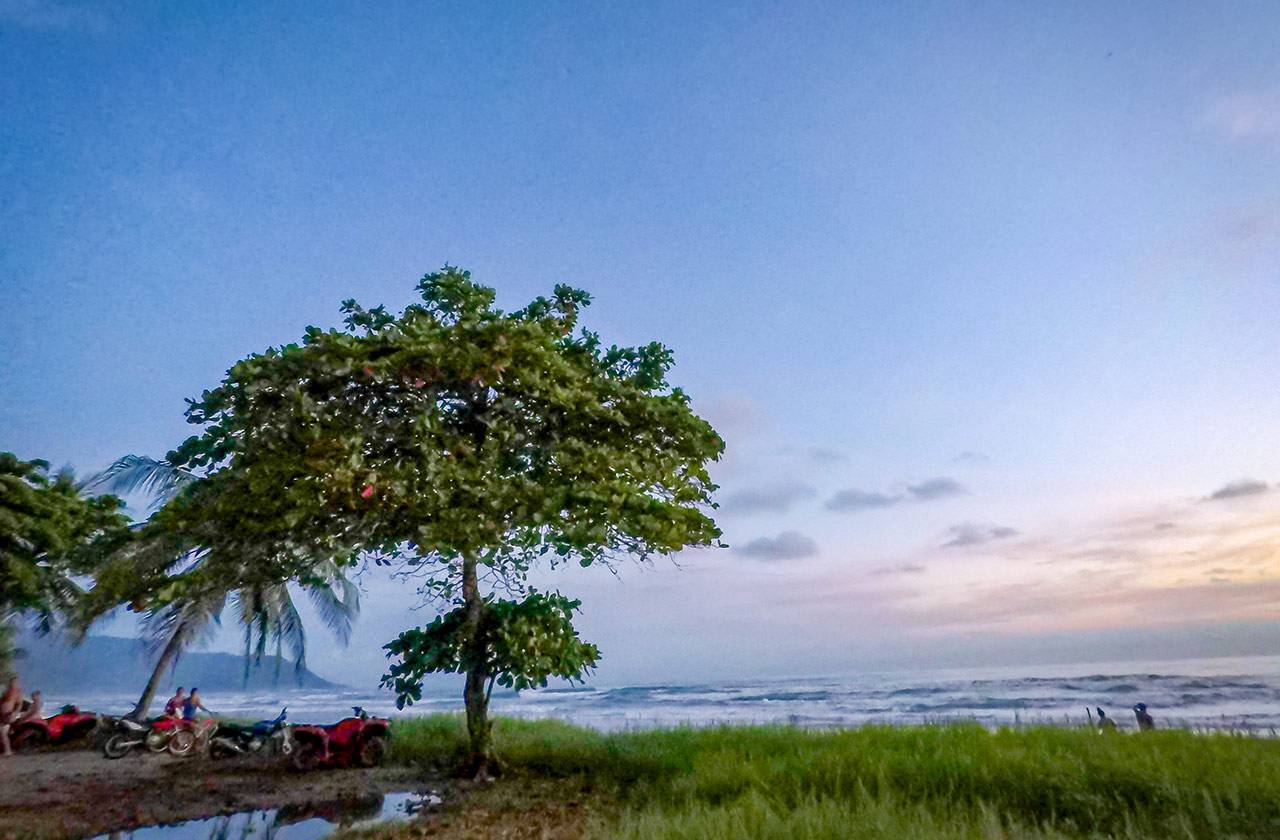 All the way back to the main road passing by Playa Carmen, there is the most popular beach on that side, Playa Santa Tere. the complete name is Santa Teresa but since Ticos tend to shorten names we call it "Santa Tere". It is located between Playa Carmen and Playa Hermosa and is the longest beach on the stripe. Its perfect waves and white soft sand makes it a perfect combination of a surfing spot and a beach to relax. There are many paths to get to different parts of this beach and a few meters from the main road, where you can look for a parking place to leave the car close and watch it from where you are while chilling with your friends or surfing. Santa Tere is also famous as one of the favourite beaches of many music stars and actors, since the locals are really friendly and Pura Vida, and so they don´t have to worry about paparazzi.
The next beach is Playa Hermosa, this is the widest one on the stripe. Its white sand is more compressed than the rest which makes it a great option for long walks or a horseback riding tour which will cost you about 30 to 50 USD for one hour or so. This is the only one with howler monkeys right next to the beach, highly recommended if nature photography is your thing.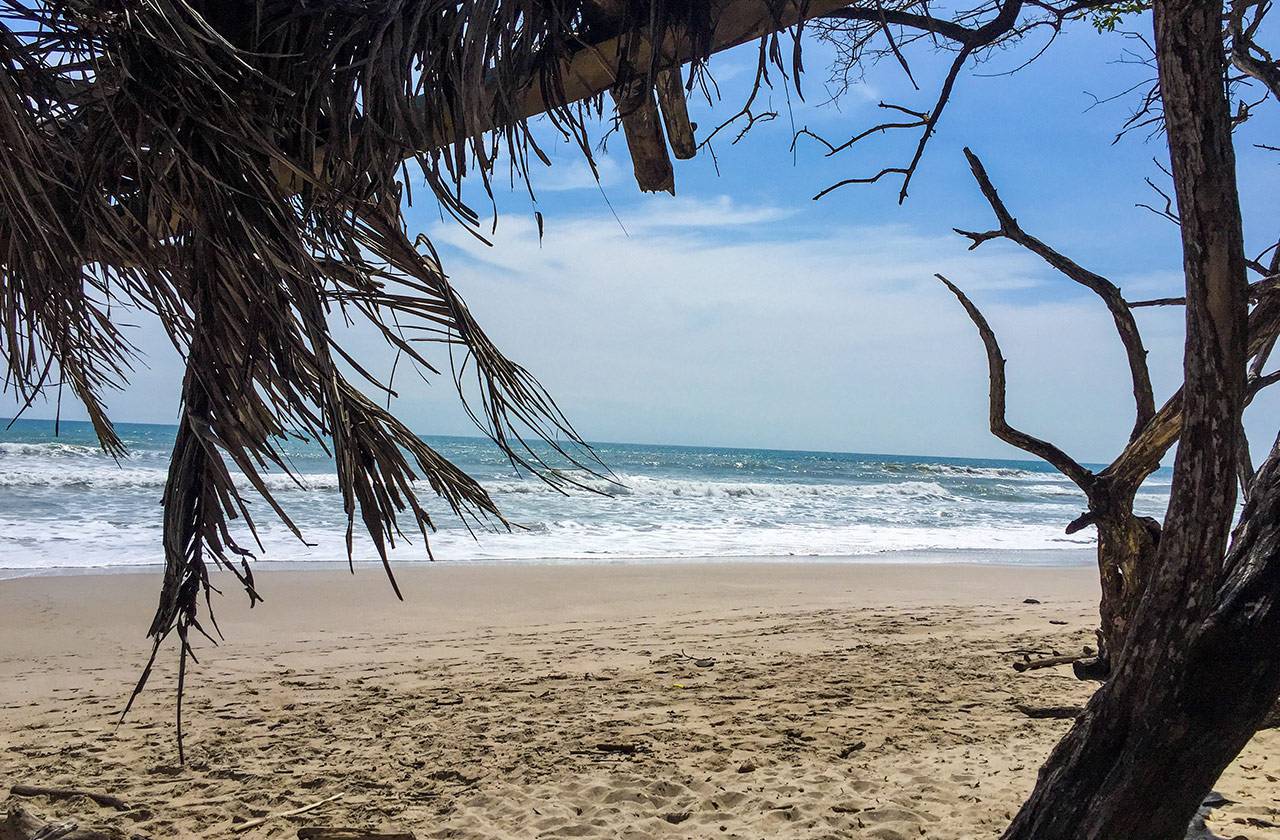 The last one is "Playa Manzanillo", this is the farthest one from Santa Tere downtown which makes it the least visited. The road to get here is really damaged so this is where a 4x4 becomes handy. So, you do not have to worry about damaging the car. The rocky surface covered by a thin layer of sand makes it risky to walk on, a pair of water shoes will be great to avoid getting hurt with the sharp rocks because it really hurts.
Each one of these beaches is worth a visit. They are really close one to another, so you can do a one-day beach tour by renting an ATV which is around 70 to 120 USD depending on the time and the tour agency. You will be asked for your passport, driver´s license and credit card, or if you are driving a 4x4 it will get the job done, too. The beaches are separated from each other mostly by mountains and rocks.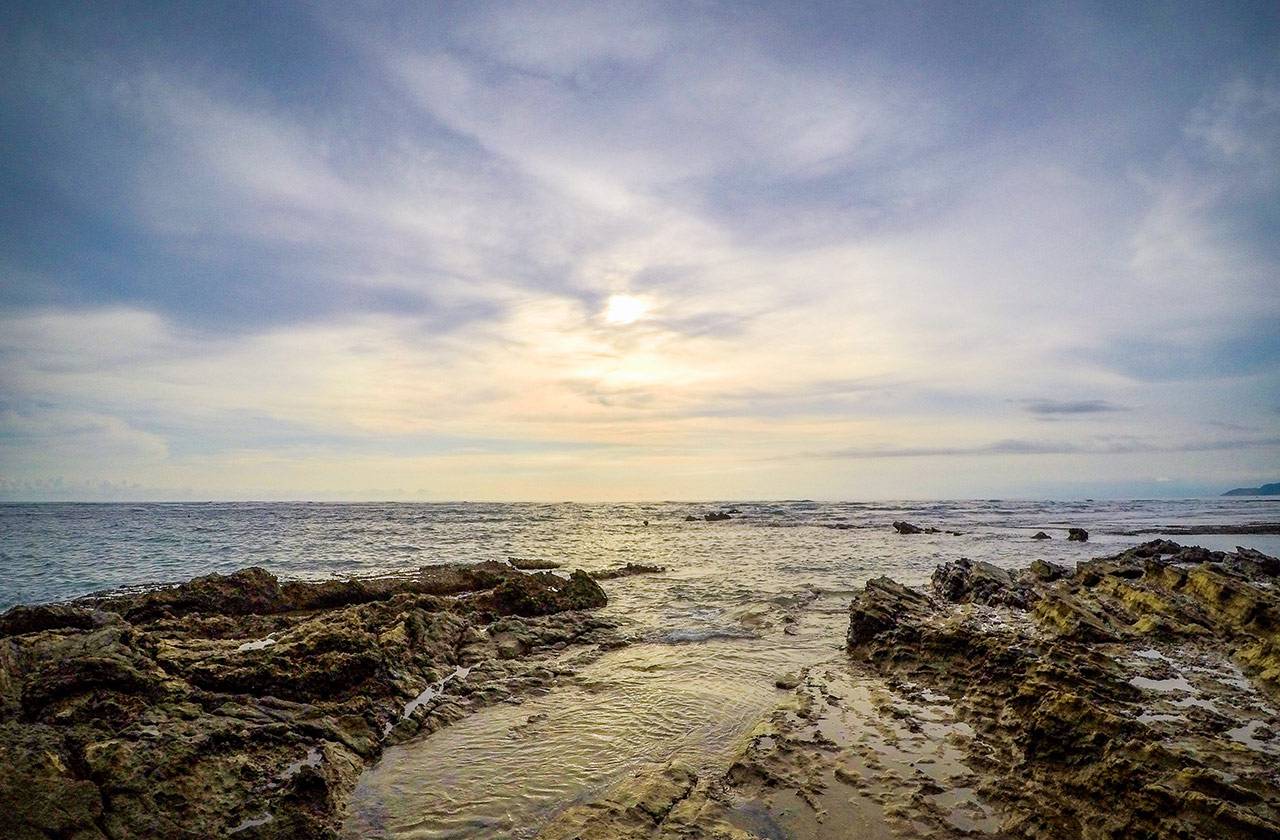 Food
There are many options for lunch and dinner, from sushi over pizza to "casados" and "vigoron", most of the restaurants are owned by locals. We chose a "soda" (a small place where you will find only local food) called Soda Santa Teresa. They served great food, super fresh fish caught the same day, and the prices were between 8 to 10 USD drinks included. Most of the culinarian variety is located between Playa Carmen and Playa Santa Teresa.
Accommodation
In our case, we opted for a hostel since we knew we were not spending too much time there, but there are plenty of options from tourist to first-class hotels and private villas with prices from about 40 to $1200 a night, it all depends on what are you looking for.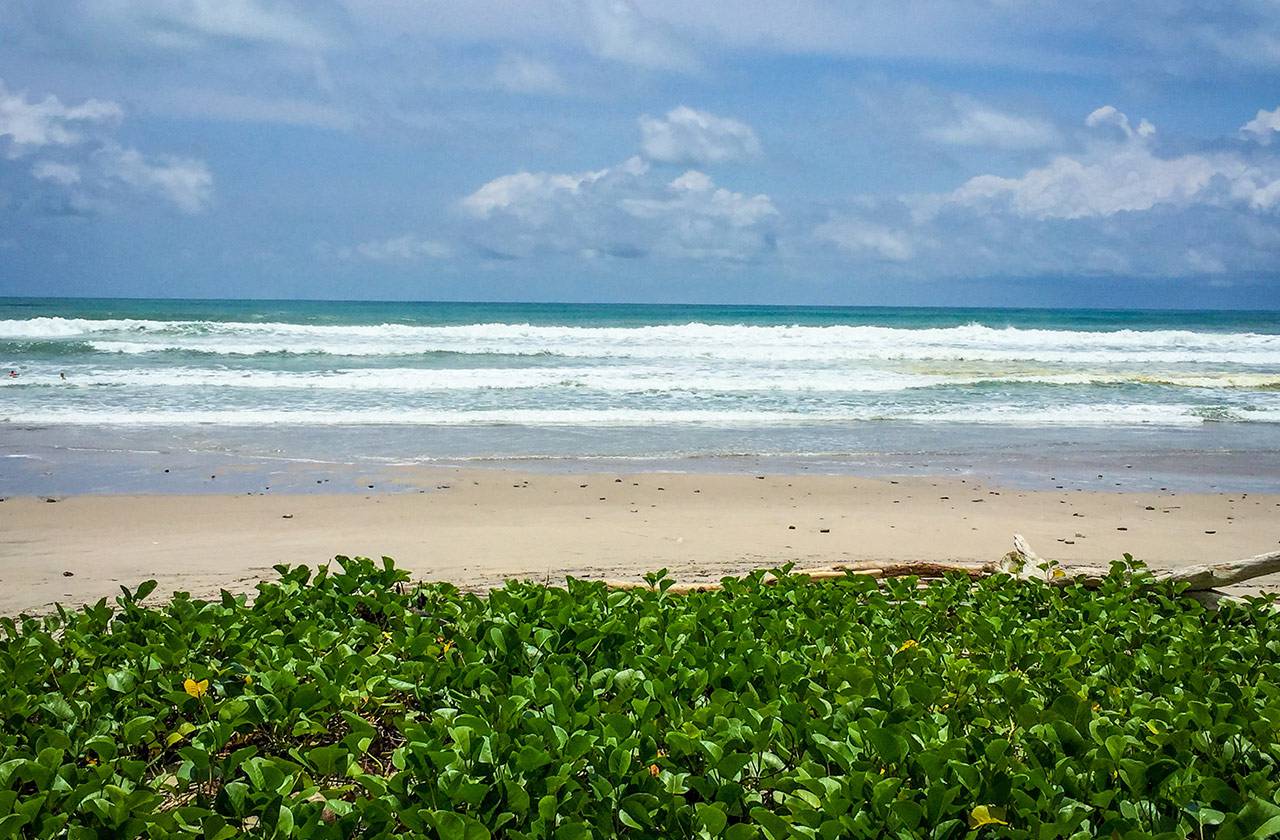 If you have more questions please don`t doubt sending us an This email address is being protected from spambots. You need JavaScript enabled to view it. or contact us through our social media and we will be happy to assist you.
Until the next one...
6 Beaches you must visit in Cobano
Recommended Blogs