There is a unique character in Turrialba you have to meet, of course, if you are a cheese lover this is the place to go!
I went through a hike from one volcano to another in Costa Rica. It was from the Irazú to the Turrialba, I mean it was not from the crater to crater but from one region to the other. It took us a good 4 hours, not really demanding but recreative.
Please take a look at this marvellous picture of both majestic volcanoes, taken by Leonel León.
Irazú and Turrialba in one shot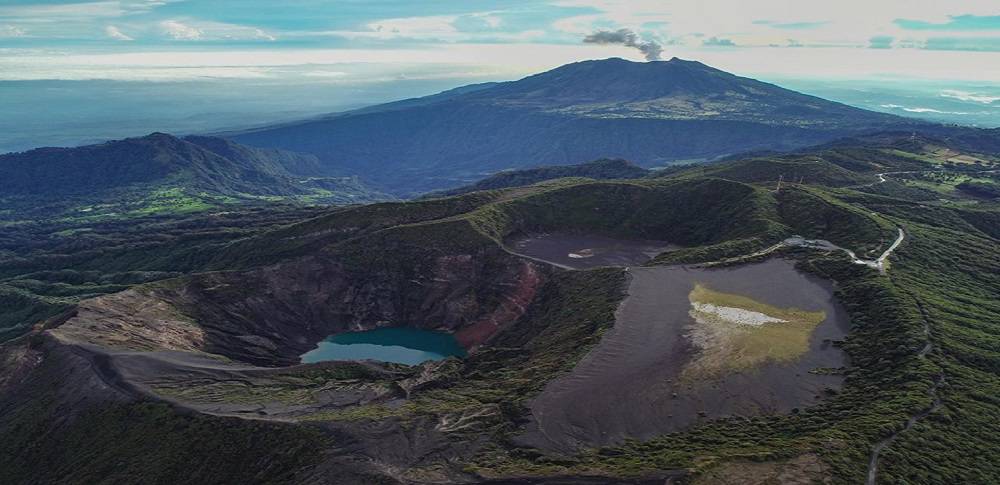 In front of the Irazú and behind the active Turrialba volcano. By Leonel León.

 The artisanal cheese fabric
After the hike, we were told we would go to a cheese fabric. As Turrialba is known for its young white cheese (called "Turrialba cheese"), I thought we would take something like this, young-white cheese. Very normal for our country. My surprise was to get to taste unique flavors of very nice and lovely mature cheeses!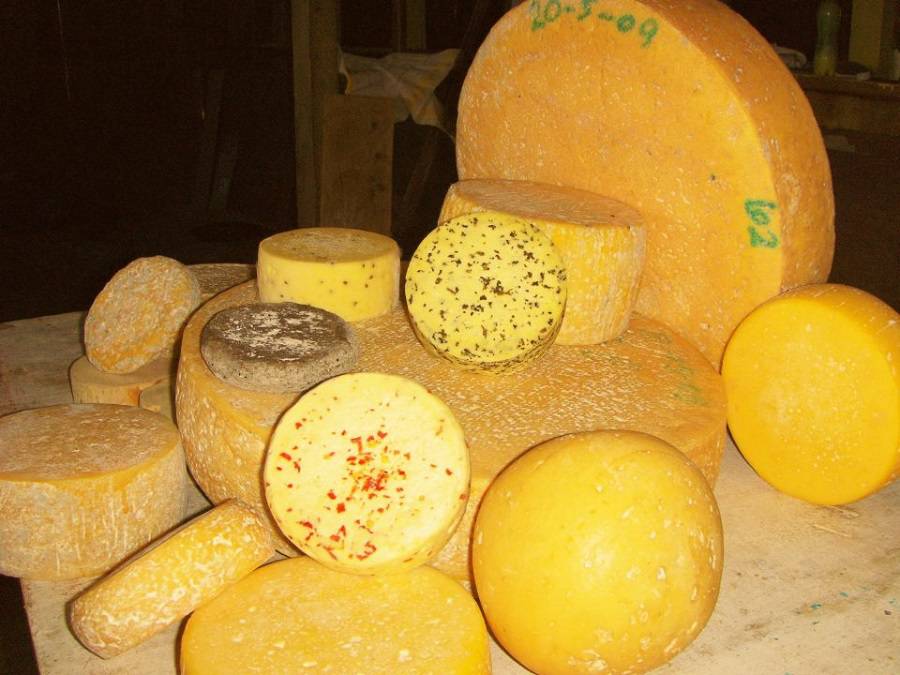 Taken from Facebook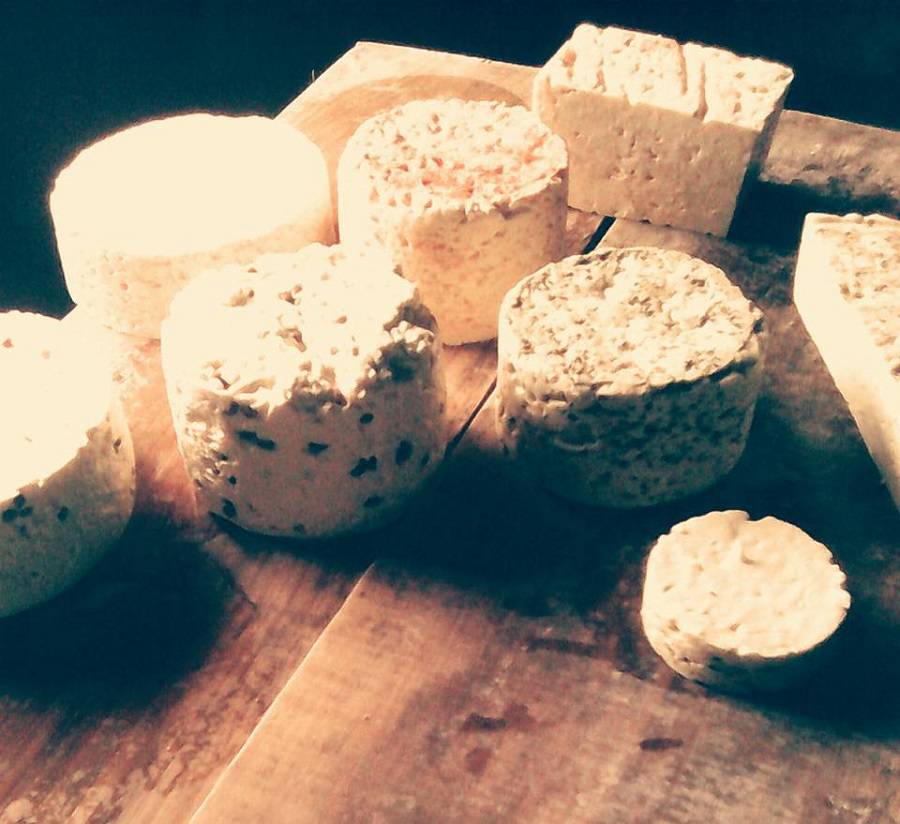 Taken from Facebook
Who is this man?
The author of this is Rolando Pacheco, better known as the crazy cheesemaker ("el quesero loco"). He is the owner of Hacienda Palmira and a stop here is a must for cheese lovers! Once you get to this artisanal factory you can expect a variety of cheese and wanting to buy them all! I mean cheese after cheese I was so amazed at the texture and flavour I did not really know which of them to take. He told us a bit about his experiments in new types, one of them was a cheddar flavour, which he thought was not 100% ready. If you ask me, for me it tasted like heaven. He is a very unique person, as well as very creative. He learned the technique of making cheese but did not stay there making the same once and again, instead, he added his personal touch. Actually, it was what most impressed me, his will to make something different and not being afraid of always trying new things. It really made my day to know this special artisanal cheesemaker.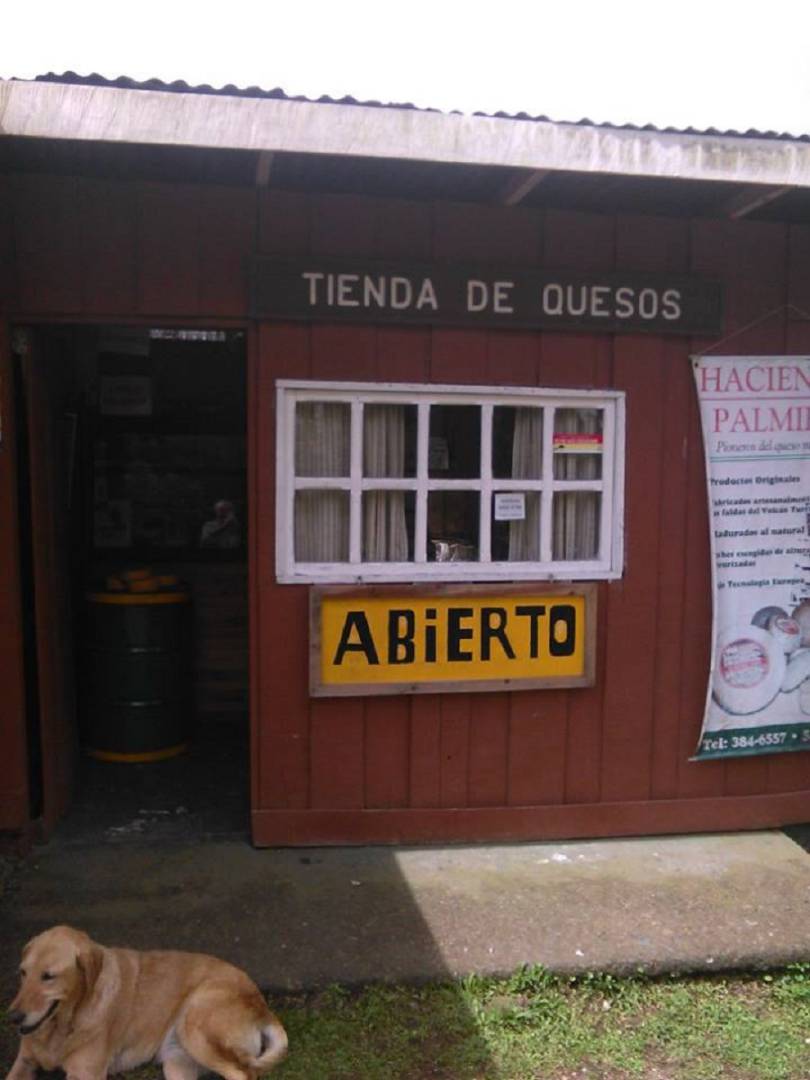 Taken from Facebook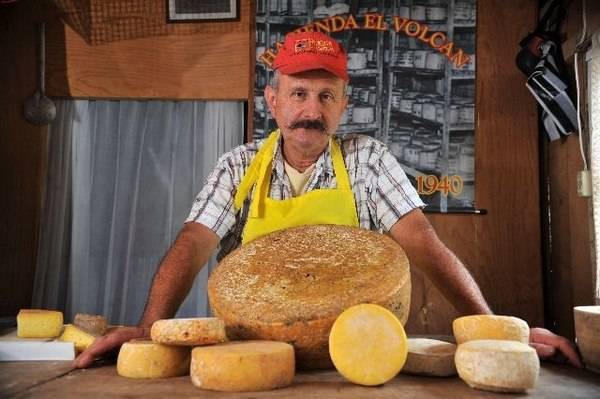 Taken from the newspaper La Nación

Where is it located?
Easy, 5Km from la Pastora in Santa Cruz. I'm pretty sure you won't regret it.
Tip!
If you are hungry, as I was after the hike, bring some bread and something to drink /perhaps some wine...). You could make a delicious sandwich for the way back home and you can even spot a nice place for a picnic nearby.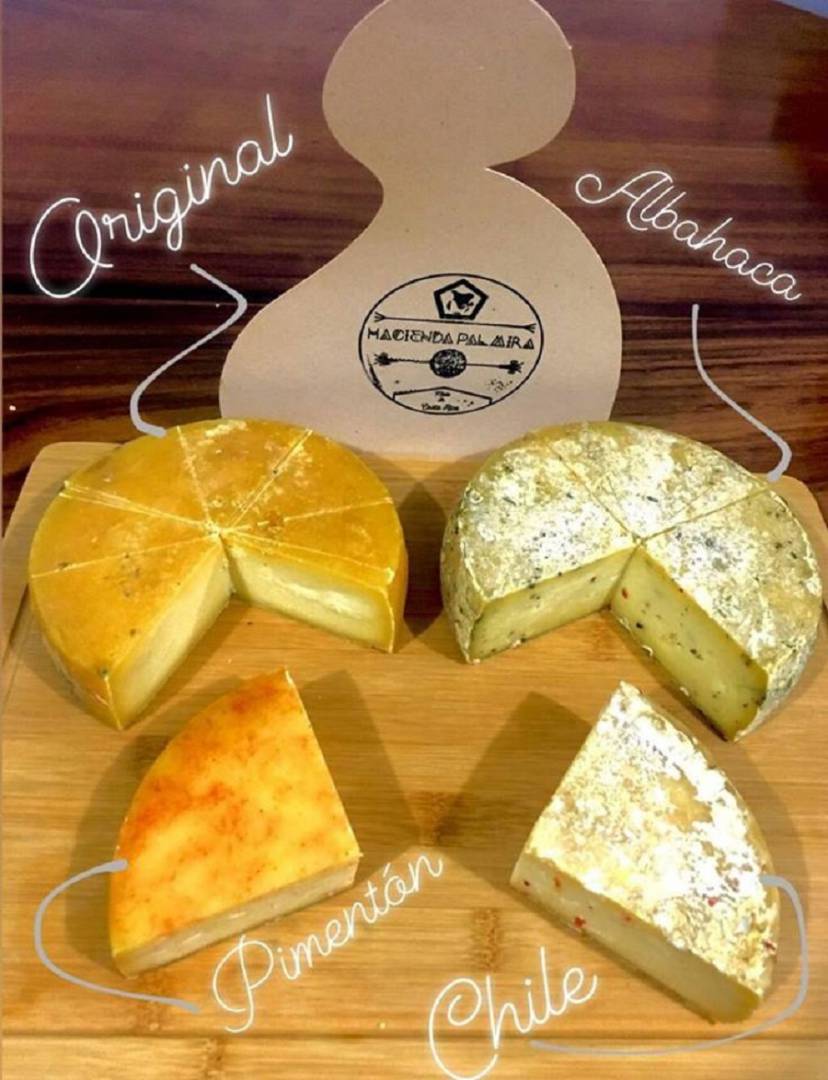 Taken from Facebook (original, basil, pepper and chili)

My favourite one is the spicy one, and which is yours?
I have a friend who, whenever we are talking about food she hasn't tried yet, has to taste it. I would say to her, in this case, she is right!
Well if you are already craving mature wonderful cheese and preparing dates for the visit, I am glad, cause I know it won't be your last time!
Did you know that we are locals with experience in traveling within Costa Rica? This email address is being protected from spambots. You need JavaScript enabled to view it. and we explain to you how to make this experience become a reality for you!
Don't forget to share it if you liked it!