Memorable hike in the Talamanca Mountains
Get to know a hike that takes 4 days over 50 kilometres and leads you through very old forests full of magic. In the Talamanca mountain range, there are a lot of them.
From San José to Cerro de la Muerte
I looked out of the window while the car made a transition from the noisy, hustle and bustle city of San José with its motorcycles, cars, buses, bicycles, traffic lights, houses, pirouettes, people talking, music and other images and sounds of the city to make our way to a majestic place. Further away from the city, the road is framed with evergreen trees, the multicoloured houses disappear, the cars and the sounds of nature predominate. Our destination: Cerro Bella Vista, better known as "Cerro de la Muerte", the goal: a 4-day trek through the mountains full of determination and amazement in order to connect ourselves with the inner being. Will you join me during this journey through the Talamanca mountain range?

Cerro Buenavista, Photo by Pedro
From Bella Vista to San Gerardo
We begin our adventure from Cerro Buena Vista, more commonly called the "Cerro de la Muerte" ready for unforgettable days. We breathe deeply, feeling the fresh mountain air before taking the step towards a walk of around 10Km. At an altitude, slightly higher, than 3´400 masl, we appreciate the great view formed by the different mountains and we could observe our goal at the distance.
This walk is mostly going down. We are in one of the highest hills of the Interamericana, so it is a fact that the only way will be down. Prepare your calves for what is coming.
Initially, it is a very steep descent, many rocks on the road and a lot of balance are required so you won´t slip. Here we have a dwarf forest and paramo type vegetation. Further in, the path is dirt and as you continue your journey, there are different ecosystems that, thanks to the difference in height, make this trail a very diverse trip. The premontane and montane forests are on today's list, as the trees progress they are increasingly tall and leafy. There is a sector where the trees are full of "golden wool" which, when in contact with sunlight, is truly appreciated as gold. Once down, the path of Buena Vista converges with trails from the Savegre Lodge private reserve to end up on the Los Robles trail that takes us to this hotel.
On the way, we could stop to admire the beauty of a huge Centennial Oak tree in the middle of the forest.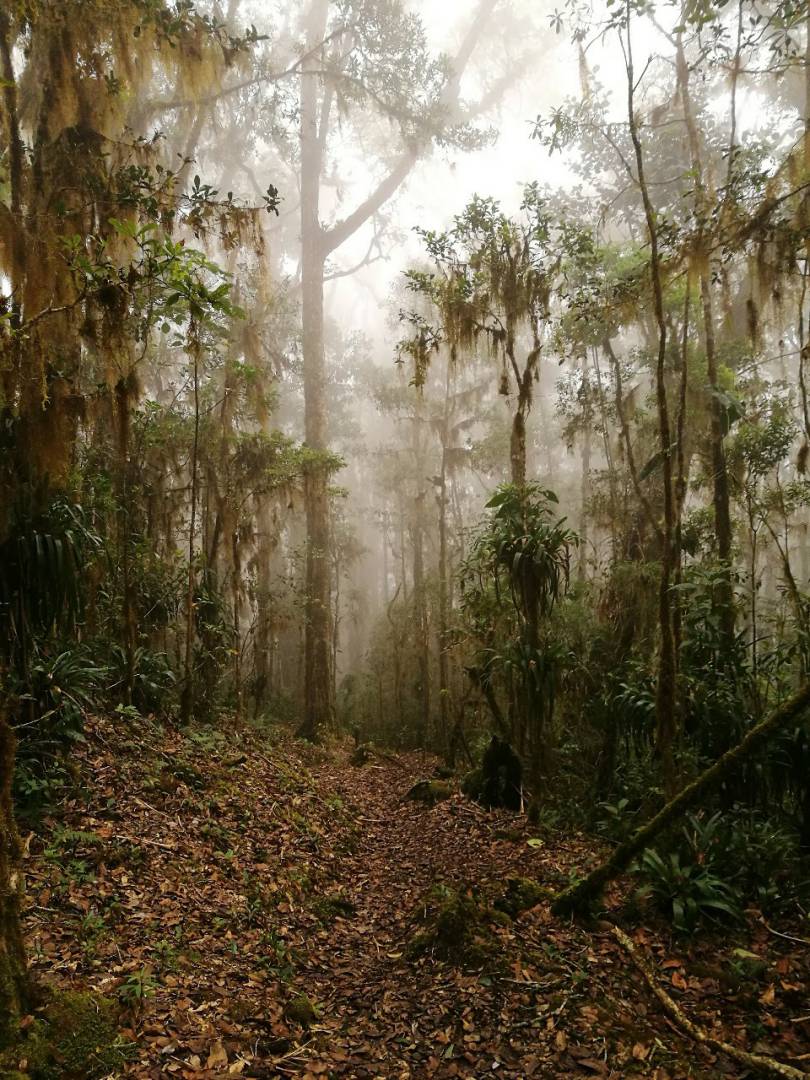 Lana de Oro, Photo by Pedro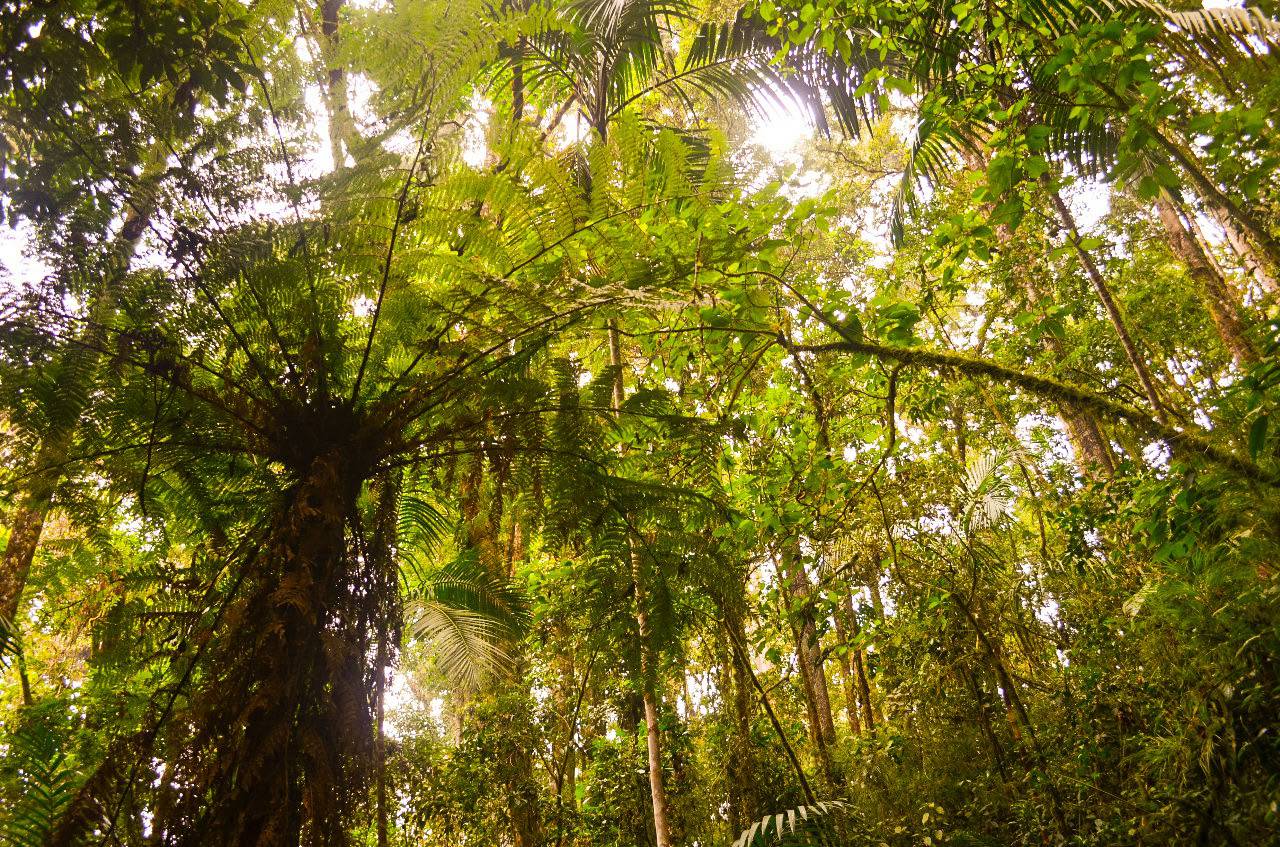 Fern, Photo by Ave
After a walk of around 5 hours and an elevation of 2´200msnm, it is time to eat something that warms our bodies and fills our souls. Now to prepare for what's coming tomorrow! If you still have the energy to keep walking, the reserve has even more trails to discover. Also in the gardens of this hotel, you can take a walk to birch or enjoy the spa services to avoid any leg cramps.
Altimetry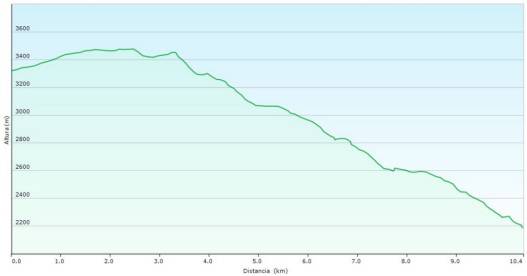 Route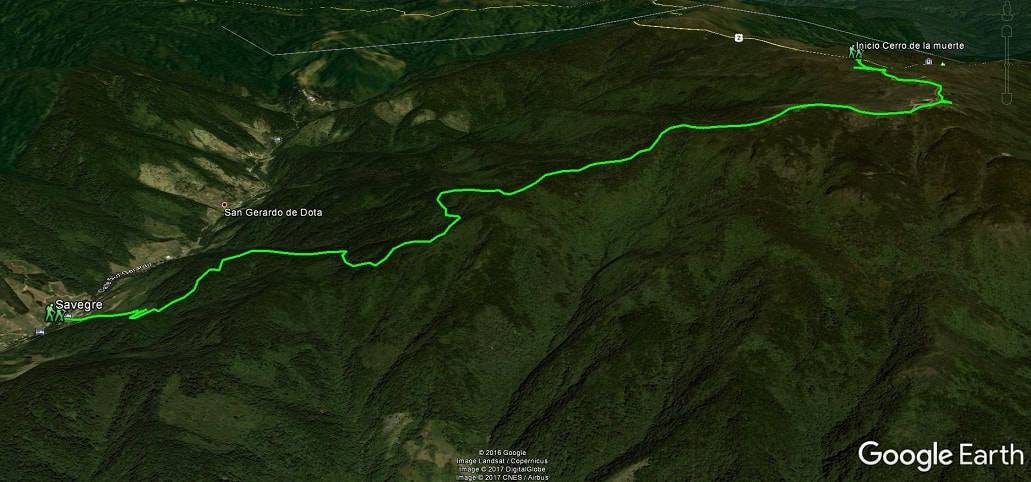 Cerro de la Muerte, why this particular name?
It obtained this name since, in the past, the trip by the mountain chain took several days either on foot or by horse and, as this is the highest point of the inter-American highway, many travellers lost their life due to the cold and the rain. But don´t worry, now the access is much easier thanks to the road.
Lodging options in San Gerardo de Dota
There are several options to stay in this destination; within them, I can recommend:
Savegre Lodge, Sueños del Bosque, Hotel Suria & Trogón Lodge.
Each one with its own beauty. They have very beautiful architecture that merges with the environment. These are mountain lodges prepared to welcome travellers and give them a warm welcome.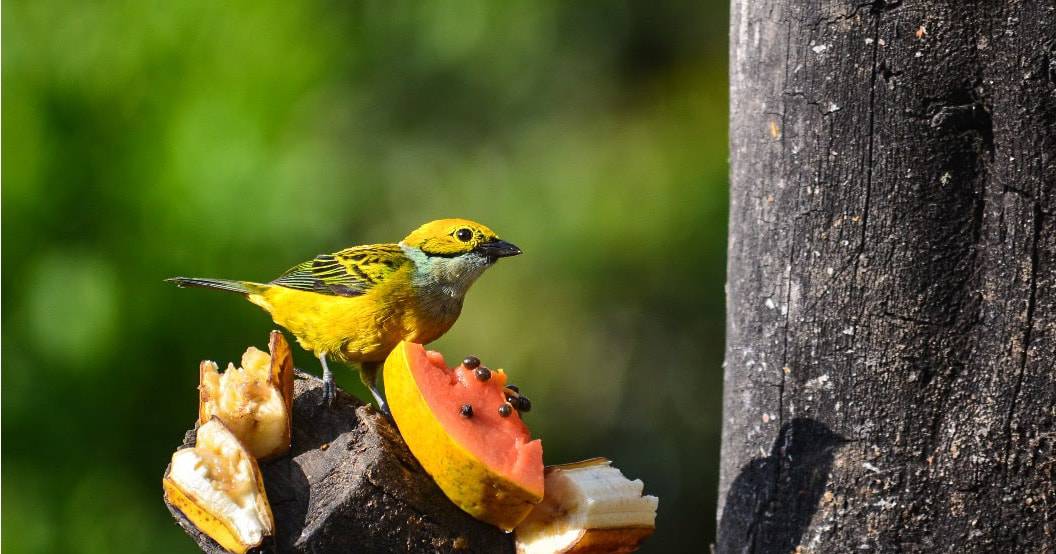 Savegre, Photo by Pedro
Tip
The Savegre Lodge has a spa available, if you want to pamper yourself, today is the day to enjoy a massage, sauna or just enjoy the jacuzzi. For bird lovers, this area is spectacular for sighting these beautiful creatures. If you get up early you can admire them during their morning tasks.
Route San Gerardo de Dota - Providencia
After a "yodito" (Costa Rican coffee) we are ready very early for today´s experience. Well-tied shoes (preferable against water), a knife, some food for the road and water, are the main elements for a hiker.  But if we go to this area with exuberant nature and a lot of vegetation, our local guide Adrian tells us, along with Jefferson, that is also important to bring matches and a lantern as well. Always go prepared in case you have to spend the night in the forest. If you don´t have a good guide, for sure, it would not be the first time that an explorer loses his way and finds himself walking in circles without finding the right path.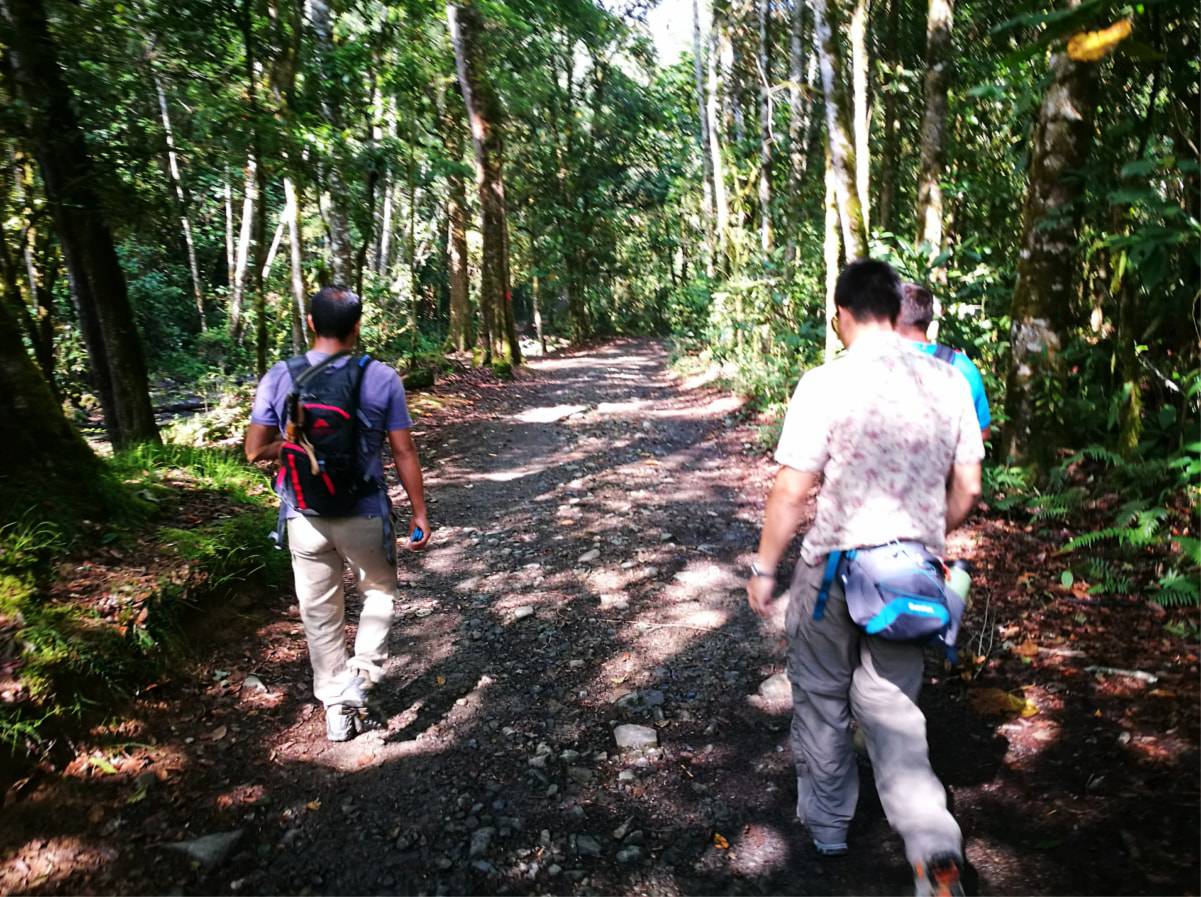 Starting the route, photo by Ave
Adrian shows us the mountain that we will cross today while we enter the primary forest with native species of oak, moss and copey, through leafy trails down the slope of the Savegre River, one of the cleanest rivers in the area. Today, we will travel a historical trail, since, in the past, it was the route that was drawn to communicate San Gerardo and Providencia, either by foot or by horse.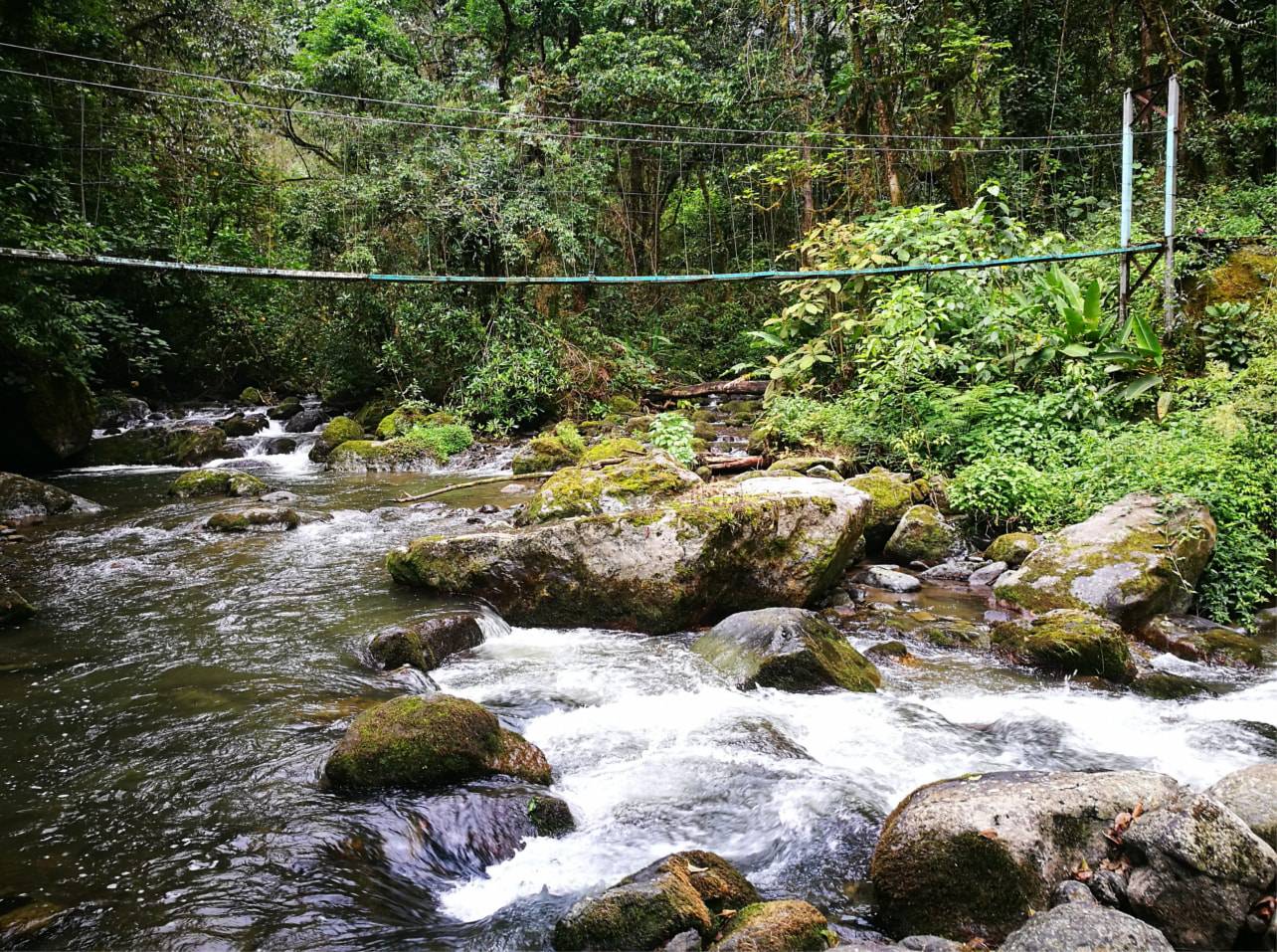 For the first half of our journey, we are prepared for a very technical walk (2 hours approximately). We pass by small rivers, tributaries of the Savegre River, as the river "Brujo". There are also "windows" or lookouts so you can see sinkholes (a type of caverns), where the ancestors protected themselves from the rain.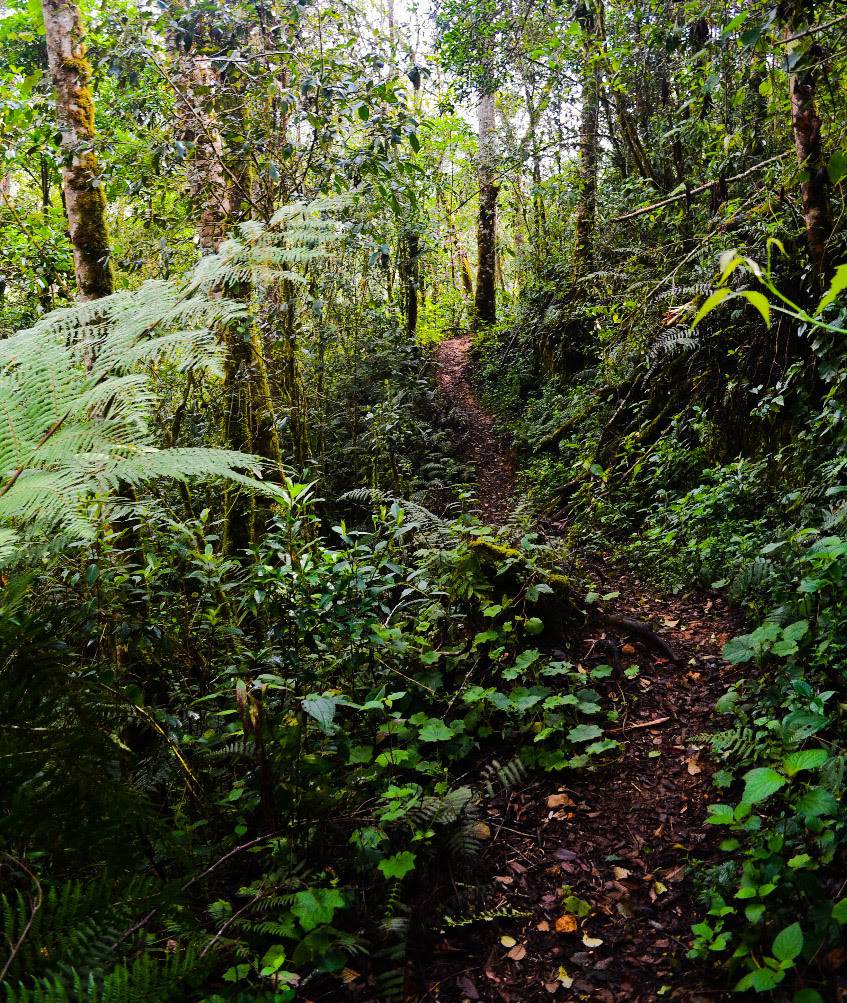 On the way, we open our eyes wide, because we may find a Quetzal doing courtship or nesting nearby. Today Mother Nature decides to show us two resplendent quetzals trying to conquer a female. This is not seen every day, and this moment is simply amazing.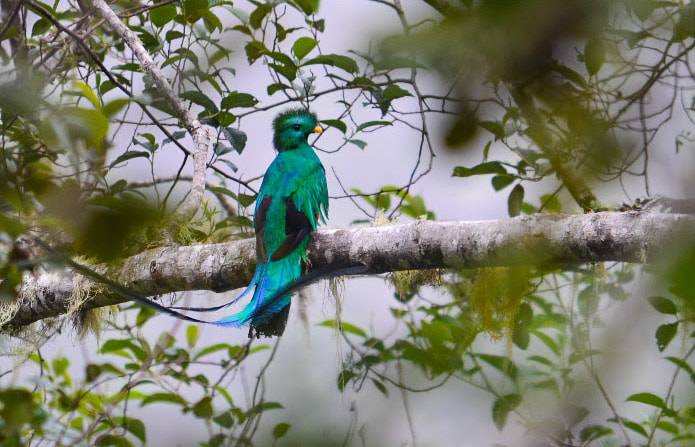 The following hours open the way to simpler and friendlier roads, with amazing panoramic views of the mountains. We went down a street paved by volunteers, who have come to the area for a cultural experience and in order to contribute to this beautiful place. Before finishing, we visited a small river pool located near Providencia, simply splendid. For those who resist cold, it is a nice place for a splash, but water temperatures are always low here.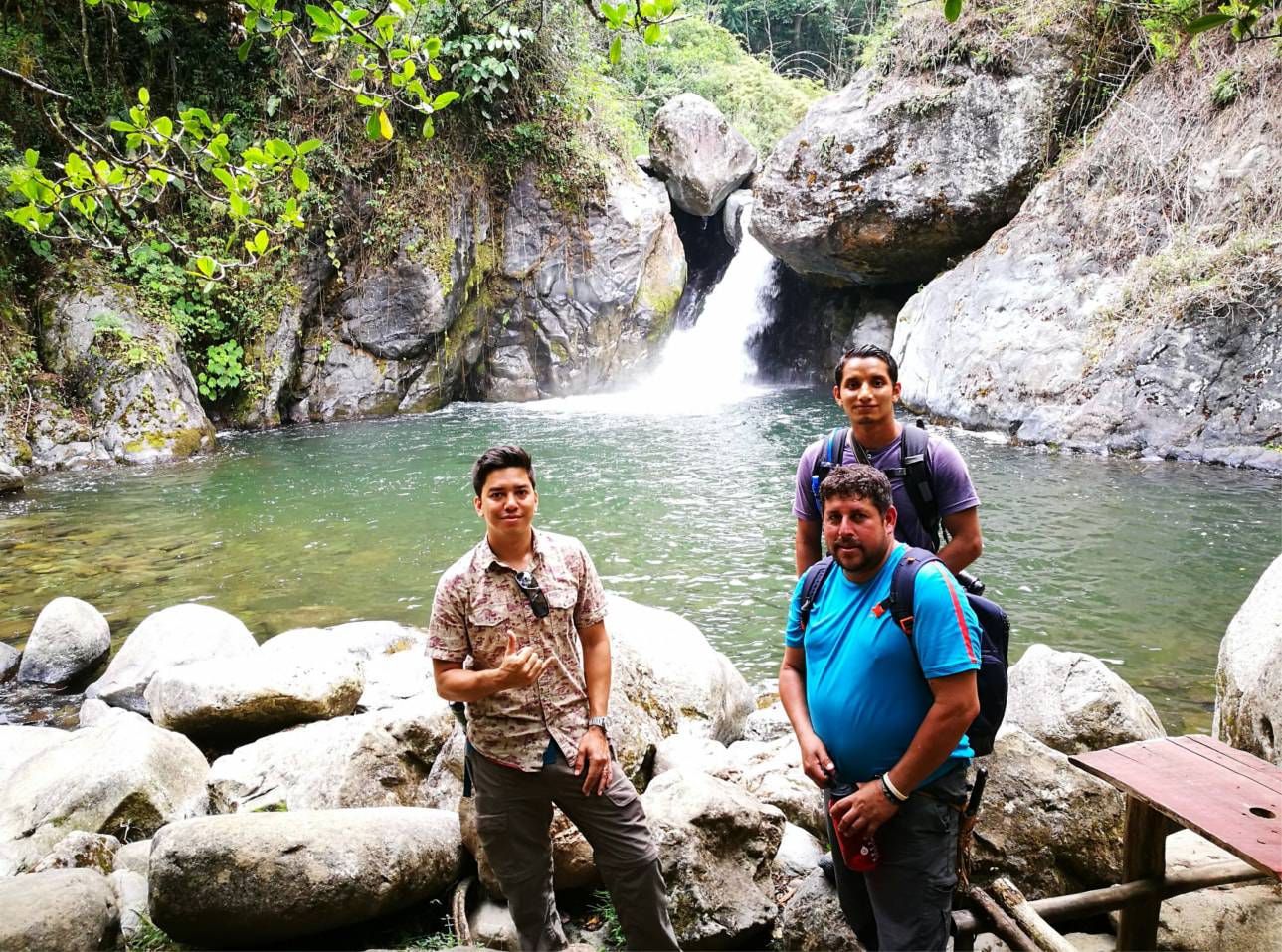 We finished in La Cascadas Restaurant for a well-deserved typical lunch and enjoyed the afternoon with beautiful views towards the surrounding mountains.
Altimetry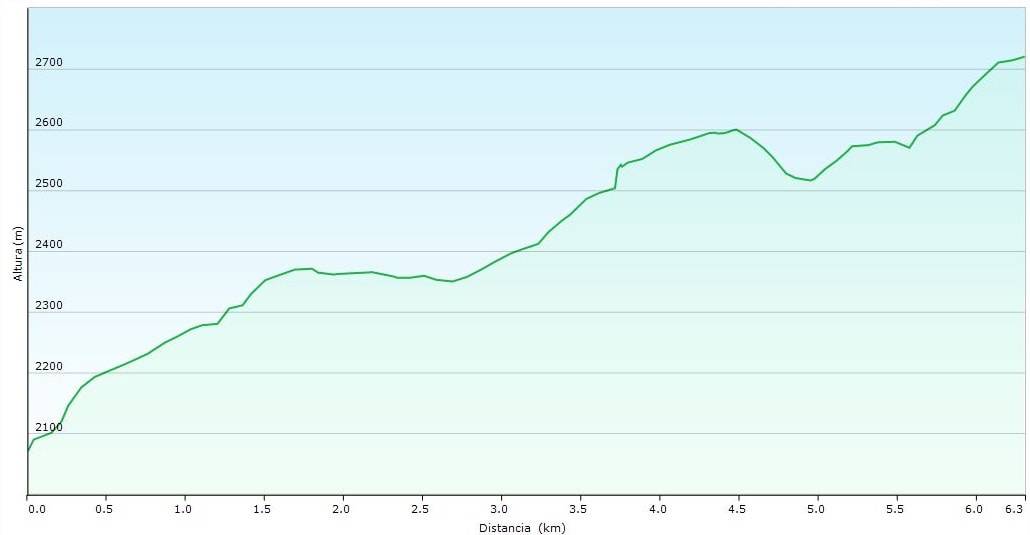 Minimum: 1667m
Maximum: 2192m
Slope: -5.2%
Ascent: 264m
Descent: 747m
Route

Tips
Accessibility
From San Gerardo de Dota, if you start at any of the following hotels: Savegre, Sueños del Bosque, Suria, you can access the walking path. No bus would be required. On the other hand from Dantica or Trogon, it would take a short journey to the beginning of the trail.  
Restaurant
Las Cascadas: has capacity for small groups.  It is a restaurant with a very rustic style, and its food has excellent options for vegetarians, they are very focused on sustainability. As a recommendation, you can opt for dishes called "picadillos", which is a Costa Rican recipe with chopped vegetables (with or without meat) that is consumed a lot in the country. When combined with corn tortilla they are called "gallos de picadillo". Also, if you eat fish, try the famous trout, which is produced in this area.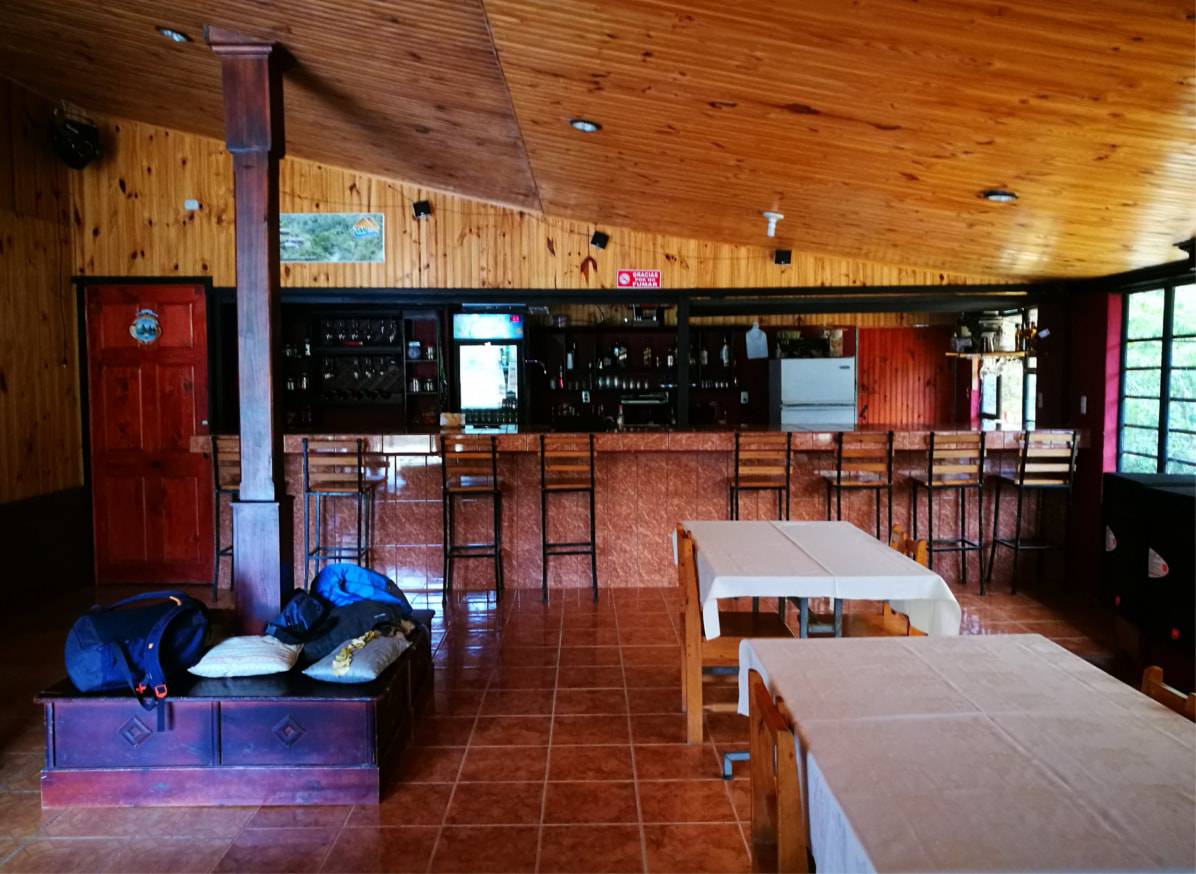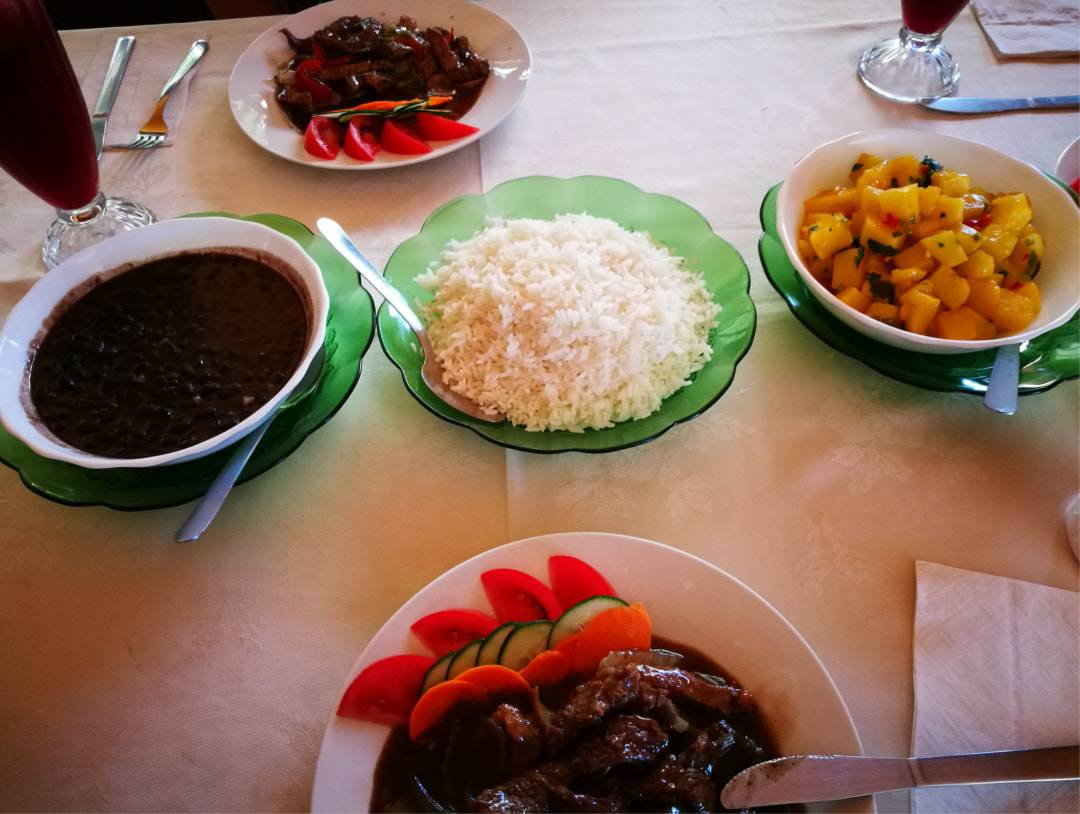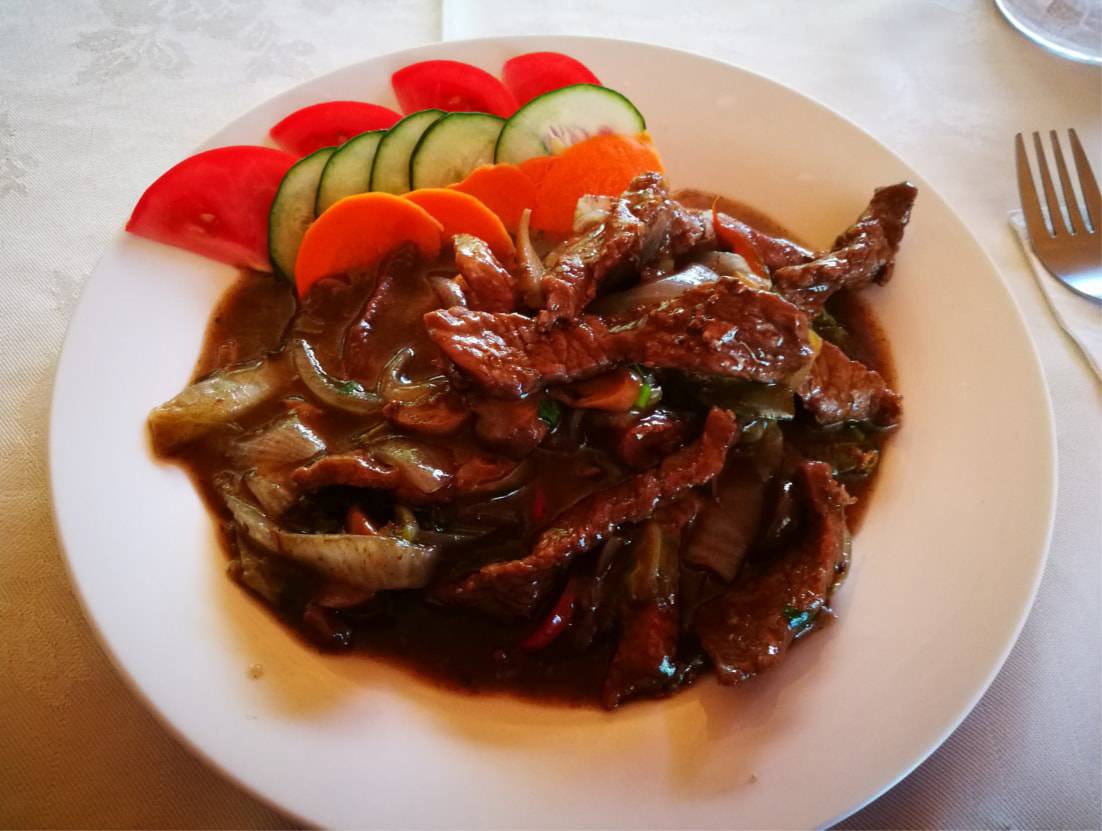 Lodging options in Providencia de Dota
Tamí Lodge
"Tamí" in Bribrí means "spirit of the mountain": a new hotel, built with palm roofs to resemble the houses of our ancestors. Within these structures, there are two safari type tents, which are designed with resistant material that keeps the heat very well. Each tent has its own private bathroom, which is not inside the tent but a few meters from it (always within the same building). That means that you must leave the tent and take about 5 steps to get to the shower or toilet. They do not have their own restaurant, but breakfast is served in Las Cascadas Restaurant, about 50 meters from the hotel. This is made in order to help the locals with their businesses (the Rural Community Tourism concept).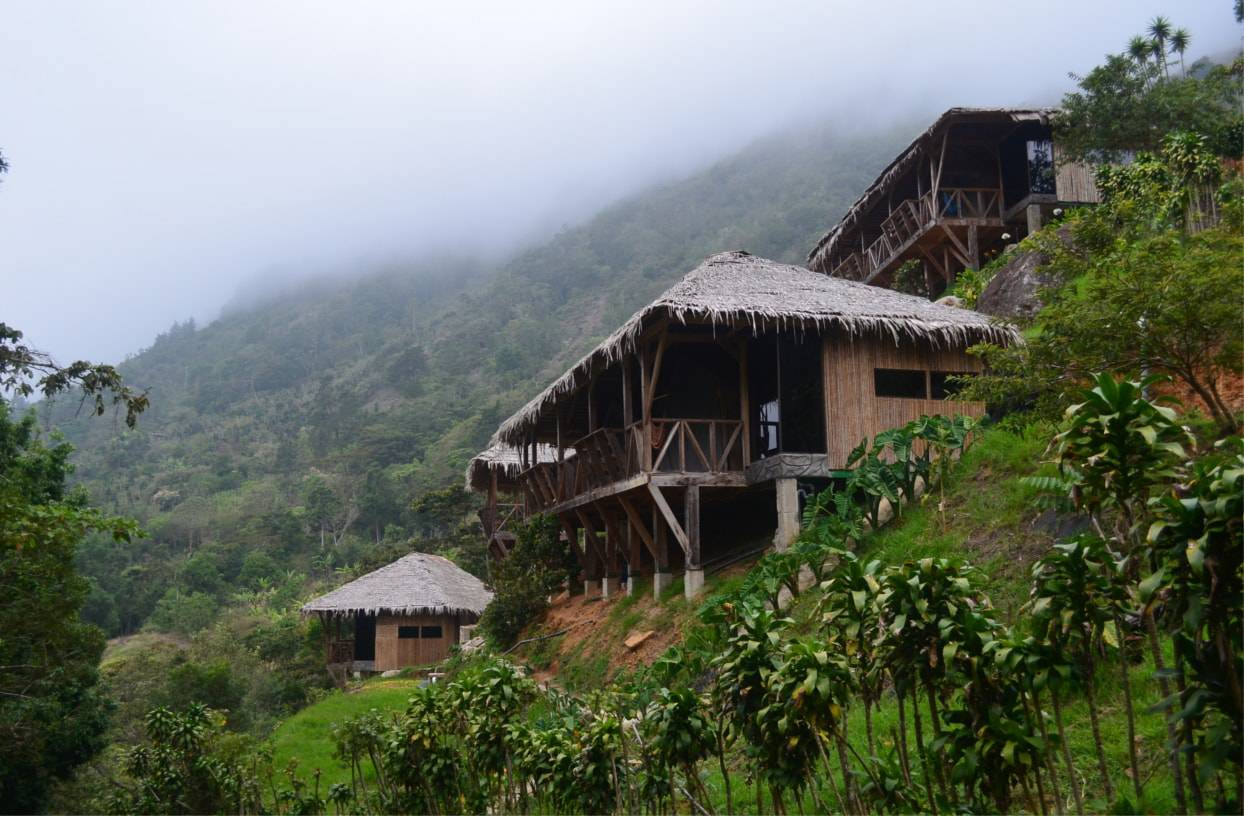 Homestays
Homestays: There are houses in the community that have an additional room equipped to accommodate travellers who want real experiences with a "tica" family. They have orthopaedic mattresses, a room only for those who travel and the heat of a Costa Rican family with their customs and traditions available in their most authentic sense, to be discovered by other cultures.
Other activities
This area has the sound of the Savegre River very close. Simply relax and read a good book with this background... it sounds perfect if you want to choose to relax after that walk. The landscape you can admire here is from the Los Santos Reserve, which borders the Los Quetzales National Park.
If you still want to continue exploring, you have the possibility to take a coffee tour nearby or visit a waterfall inside the property of Tamí Lodge called Velo de Novia.
For those braves who love to splash in cold water, there is a place called "El Poserón" very close to the community. But of course, since the area has low temperatures, imagine how the water will be.
Route Dota Province - Copey de Dota
Today we do a part of the journey by car since the road is paved. If you are a clear hardcore walker you can walk this stretch if you want. Going by car or bus will take about 25 minutes from where we started the trail.
The view towards the community of Providencia de Dota fills us with energy.
We ascend through a forest of tropical oaks, which are very different from the oaks of other regions. We also found areas surrounded by Bamboo that make the path look like a tunnel designed by Mother Nature and we see a large number of bromeliads that are everywhere.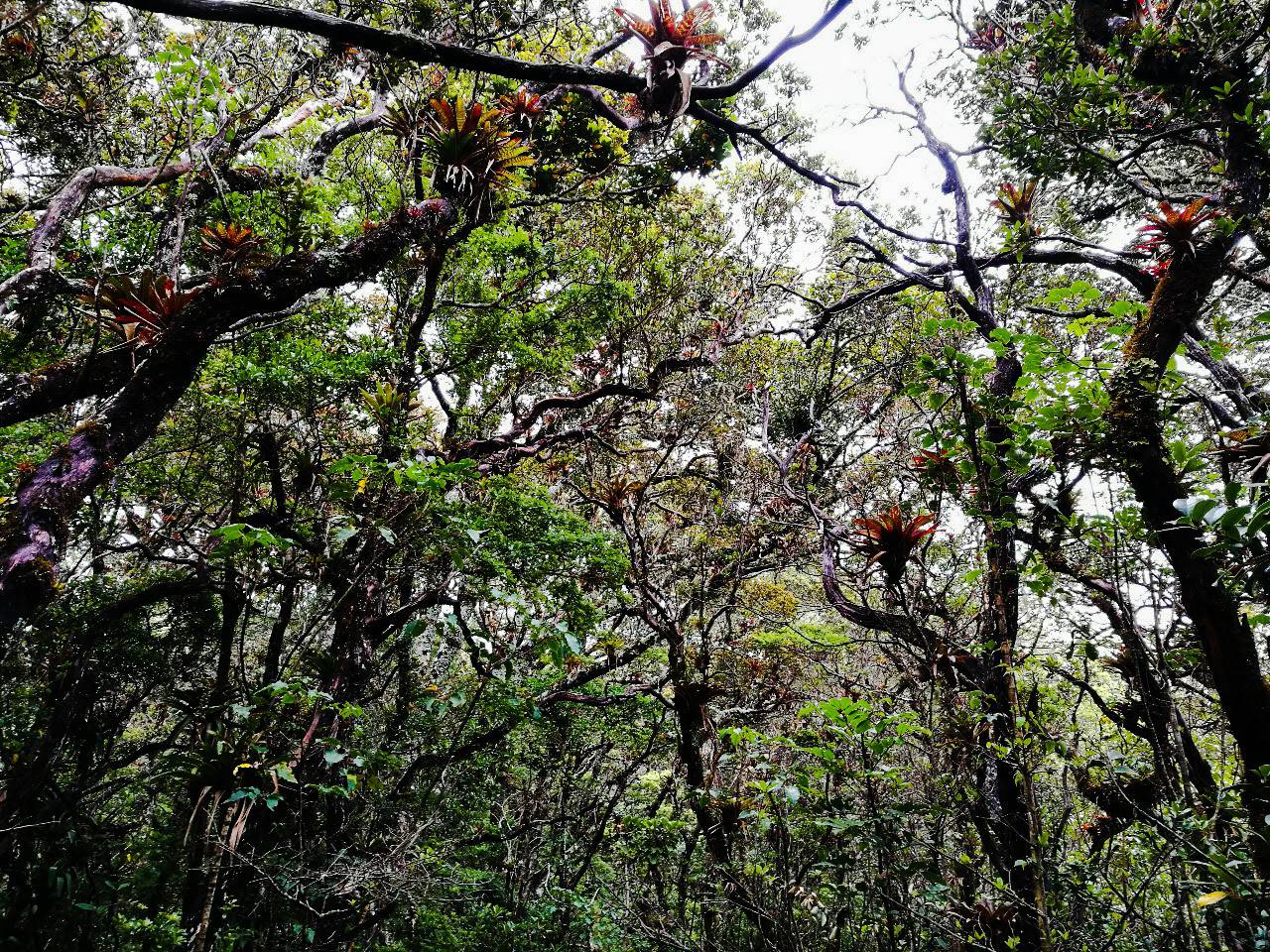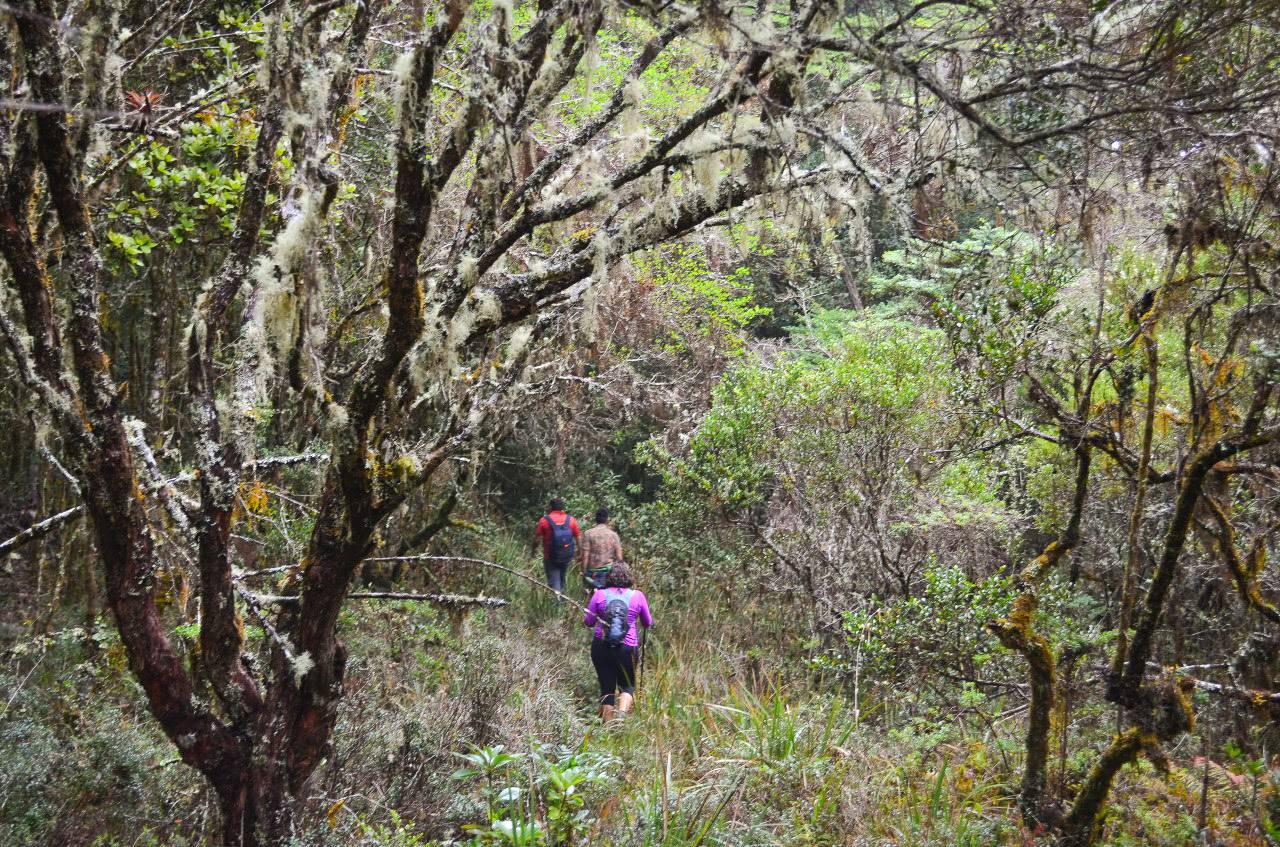 This road is also historic, as it was also used by the settlers in ancient times to travel to San José to sell their products and return with other food and supplies necessary to survive. I cannot imagine going through here with the "diary" or the purchases, carrying them for 5 or 6 hours. The guide told us that not only the groceries were moved walking, also furniture and even a piano was loaded on shoulders over this path. At the highest point, we again find the vegetation of the paramo. Here Adrián shows us stones where fossils from a long time ago are seen... impressive. We took a break to descend the mountain to Copey de Dota.
Altimetry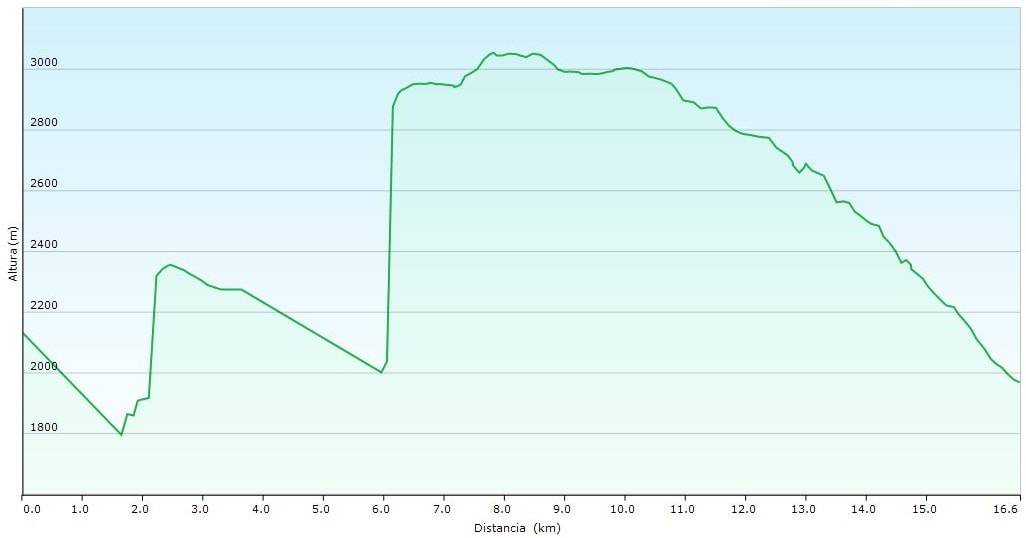 Route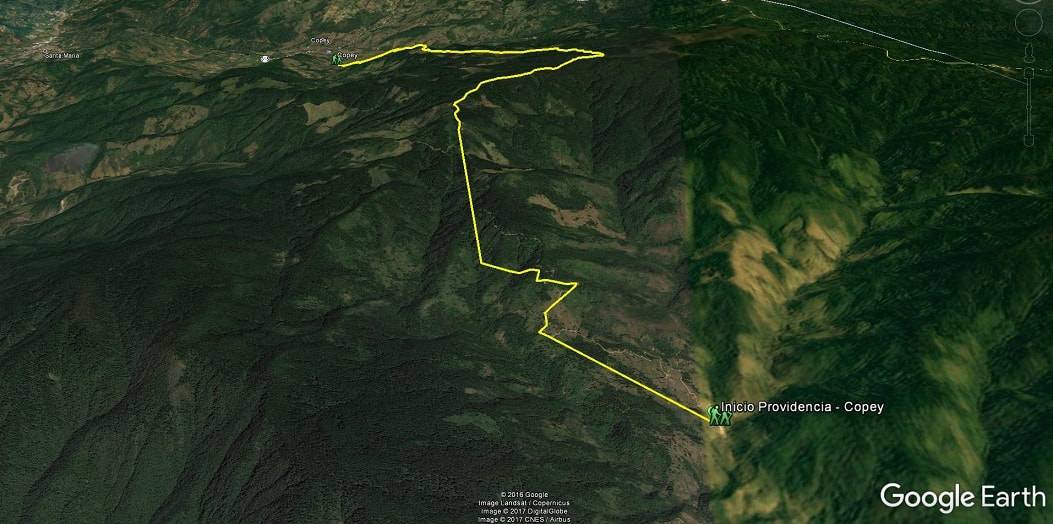 Lodging options in Copey de Dota
Lodging at Toucanet Lodge
Cedrelas Ecolodge
Both hotels are simple and charming. 
Route Copey de Dota - San Gerardo (Paraíso de Quetzales)
A feeling of longing overwhelms us on the last day of walking. Today we cross a route mainly through rural dirt roads and paddocks, accompanied by our guide Eladio. Then, there is a forest sector from where you can admire a waterfall (part of the hotel Paraíso de Quetzales Reserve). In this hotel, you can enjoy lunch before continuing your trip. As another food option, you can visit Trinidad de Dota, where you can enjoy a lunch made in a Costa Rican house and enjoy the local delights of the community.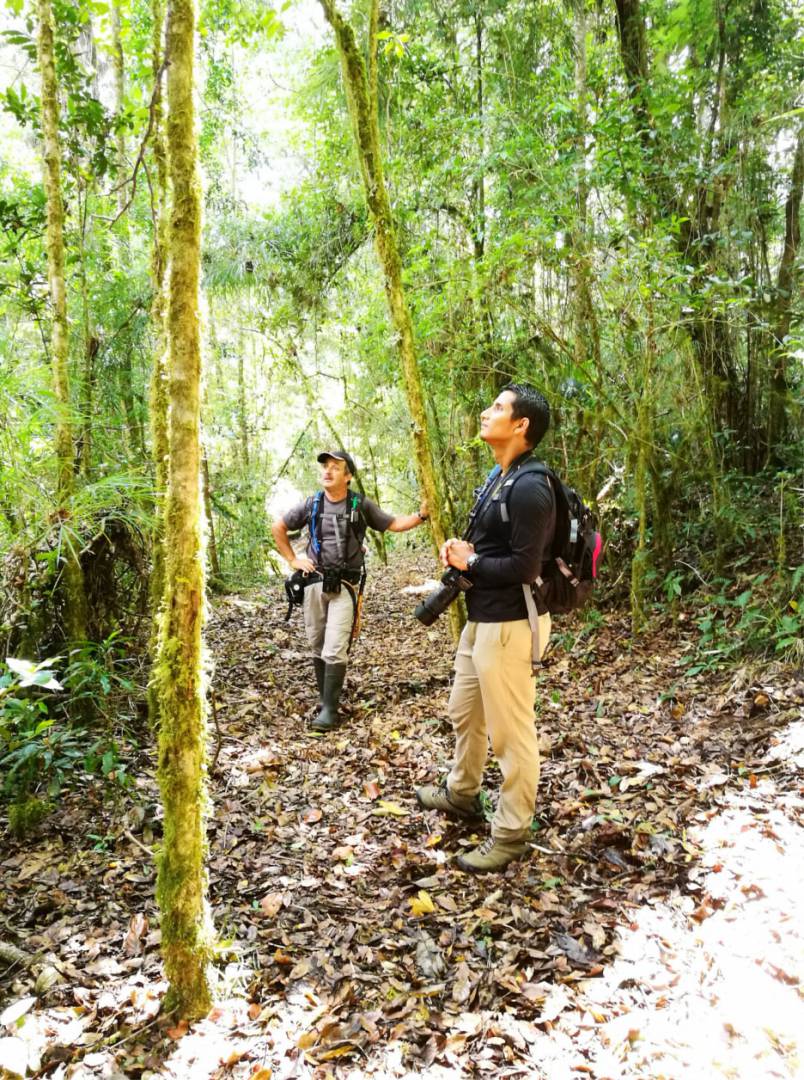 Tip
In Trinidad de Dota there is a mushroom cultivation project and homestays are offered in case you wish to opt for this kind of accommodation after travelling around 50Km (even more) through historical trails and crossings the area of "Los Santos."
Circuit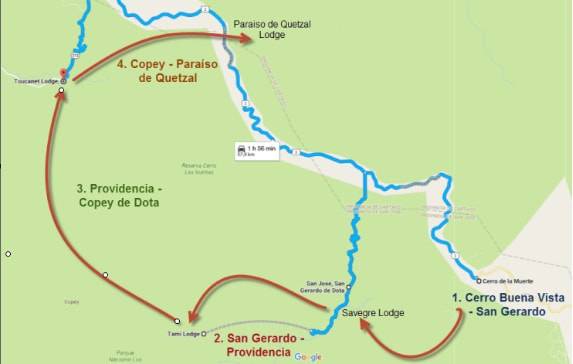 What to bring during the trip?
- Hiking sticks
- We have to pass through streams, so waterproof shoes and hopefully non-slip is highly recommended.
- Fast-dry clothes in case of drizzle
- Lantern
- Matches
- Knife
- Water
- Snacks
- In the case of carrying a camera or electronic devices, prepare airtight bags in case of rain.
- Sunscreen
- Jacket or cap
Nearby places to receive medical attention?
Santa María de Dota Clinic (+506) 2541 2111
Zona de Los Santos Hospital located in Tarrazú, (+506) 2546 6870
Cartago, Max Peralta Hospital (+506) 2550 1999
This is a trip for nature lovers who want to disconnect from life in the city in order to have a different experience, to be closer to themselves than to the hustle and bustle. I cannot express the feeling of satisfaction I had at the end of the journey, knowing that I had travelled not only more than 50 km, but I had taken the time to have a coffee enjoying the sunrise in the mountains, had taken a few minutes on the way to simply admire the beauty of the forest, the trees, the birds, etc. . I even enjoyed the rain that cooled the day. I loved the stillness and relaxation within the dense vegetation.
Now it is time for you to make the decision to do all or several parts of these routes. Do you dare? Do not hesitate to contact us if you want more information.
See you...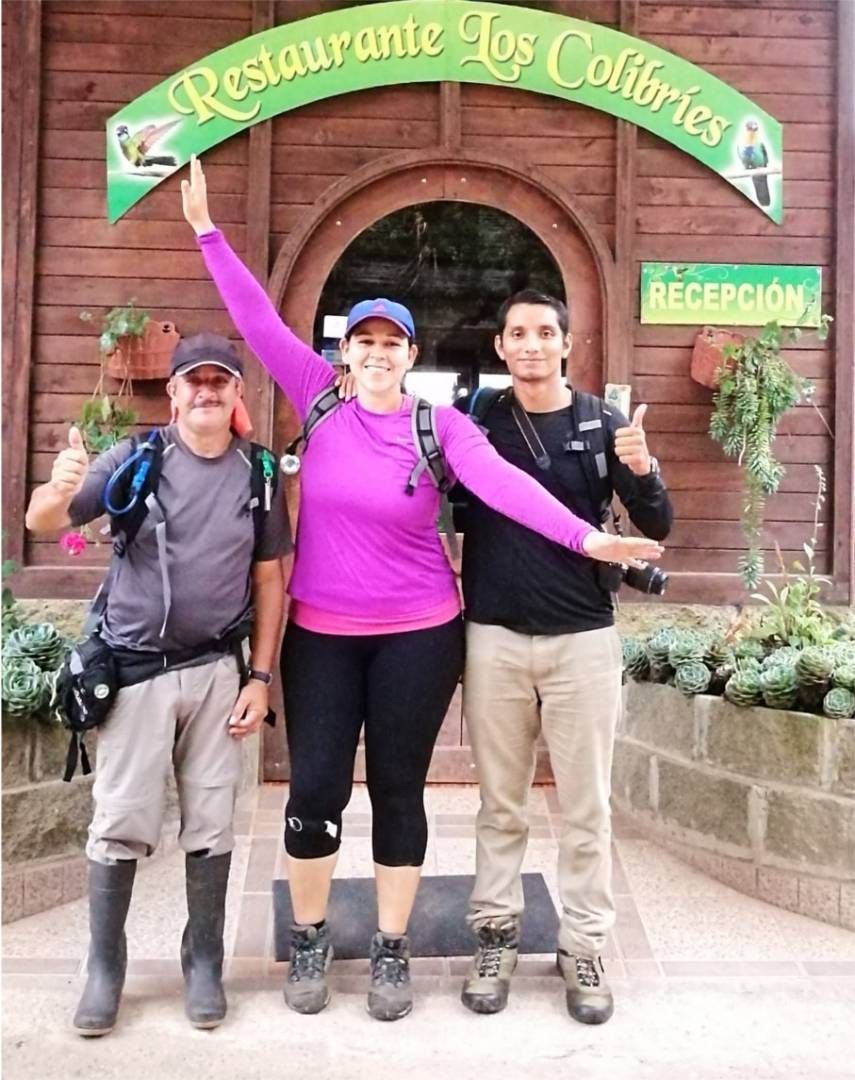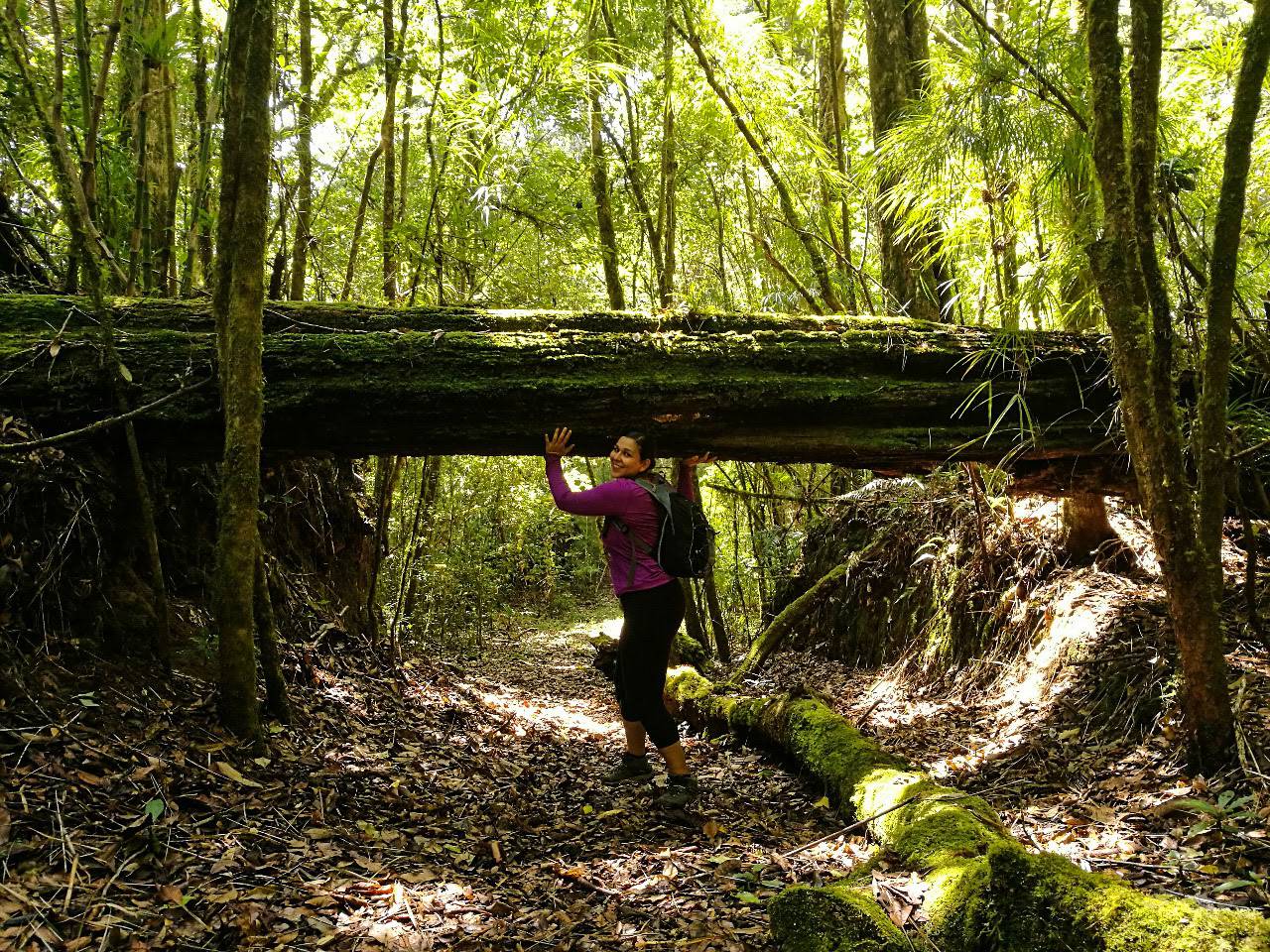 Memorable hike in the Talamanca Mountains
Recommended Blogs