Road trip with (small) kids
Yeah, our next trip by car is going to happen soon. With kids, it can be a little bit tiring, even more, when they're still young. Here, as in many other things in life, preparation and consideration of some tips and tricks is everything.
A 4 hours drive was what it took us on our last trip, our kids were only 4 and 2 years, Maite and Lukas. Our experience as parents showed that it doesn't make any difference if the kids sleep or are busy doing something while on our journey by car. It only gets stressful as soon as they are starting to feel bored, even worse, are starting a concert for what you wouldn't buy tickets for.
Keep kids in good humour
Kids want to be busy since a road trip takes its time, and mentioned time seems to be endless to little kids. Maite usually asks even before leaving town if we're there already, and Lukas is her echo. Perhaps we should actually be happy that they didn't already start to ask while getting in the car.
If the kids aren't falling back to sleep again immediately, they want to be entertained. Therefore, most of the time we take some toys with us. Cow, the horse, and pig for Lukas and some puppets for Maite have to be our companions. Then, each plays with his or her toys, or, sometimes, there are funny conversations between farm animals and dolls. Furthermore, the colour pencils and the notebook cannot be forgotten, it's perfect for the kids to be creative while having the book on their lap. We take small books with us, very much loved as well as engaging, are activity books with riddles, pictures to colour and other tasks to fulfil, or somewhere they have to paste stickers. Okay, not all stickers end up in the book, but you'll be able to remove them easily. Caution with small kids, you don't want the stickers to be swallowed, better give them a playbook with different materials to touch, experience and play. The goal has to be that you have something appropriate for the ages of the kids on your tour.

A small snack in route
Food also is a good way to occupy kids, normally we take dry cookies (no chocolate ones because they melt pretty fast), apples, platano chips, and small corn flakes bags with us. There has to be enough water to drink, since juices are too sticky, milk for the really small ones. In the end, things that will not make a mess and also aren't too heavy on a small stomach. Most of all, our little one has her problems when a route has too many curves, the drive around Lake Arenal, for instance. It's a really nice route with a panorama that will be following you all along, but also has numerous curves in it. Usually, our daughter gets a spoonful of Gravol, a remedy for nausea, that you can use with little kids, too. You'll get it in pharmacies.

Have a break
Normally, we intend to drive non-stop on short distances, on longer ones on the other hand side, a break is a good idea. A bathroom, changing diapers if necessary, to stretch one's legs, are all a pleasure after a certain time in the car. Our favourite rest stop is the "El Gran Parqueo" (English: the big parking). The parking, indeed, is pretty large and you'll find your spot without a problem, getting in and out is easy and clear, too. The bathrooms are clean and there are many! Changing tables are available in front of the women's bathrooms, diapers, wet towels, creme and further things you need, should be in your baggage. To have some underwear to change is never a bad idea, just in case.
There is a bakery, a small supermarket (mostly food and drinks), an ice cream stand, and a restaurant. This offers a wide choice, if it's breakfast, lunch, or just a snack, you'll find it here and the prices are fair. All the times we were stopping by, we got served plenty, there are high chairs available for kids. Most of the tables are in the shape of an animal, also the decoration of the restaurant, furthermore, you'll find an aquarium. All this reaches that the kids will not get bored ever.
Find out more about Costa Rican Food: Top 5 dishes you must try!
El Gran Parqueo is located directly at the Panamericana and is a place to visit for routes like San José / Puntarenas / Manuel Antonio National Park etc. to Rincón de la Vieja / Monteverde / North Pacific beaches etc. Three more recommendations we could make would be Mi Finca, Restaurante Monteverde, and Donde Sandy. All of them have good food and clean bathrooms.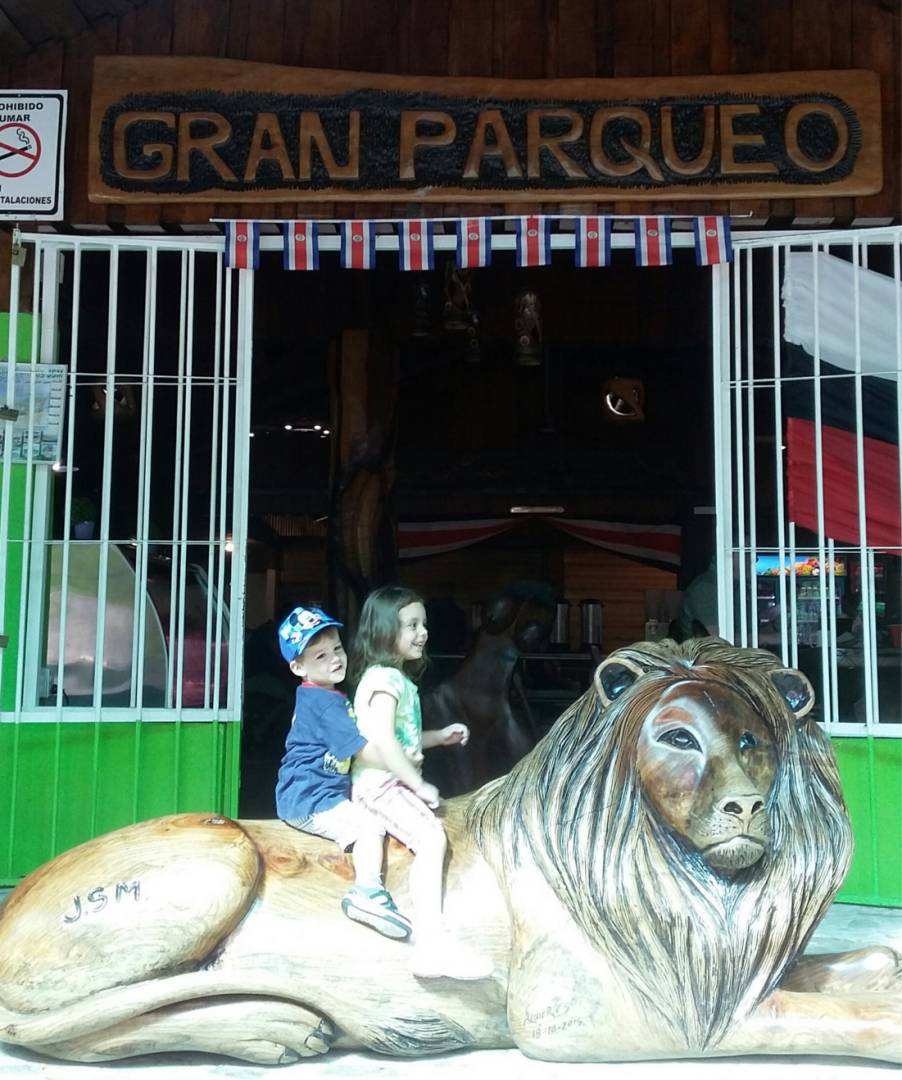 Pack the bathing suit…
If you're visiting a hotel that offers a pool or is located directly at the beach, it's recommendable to pack your swim gear in a separate bag. This because most of the time check-in to your room is in the afternoon, but you may already use the installations, normally. Therefore, if you have your swimwear ready in an extra bag, you'll not have to look for it everywhere in your luggage, and trust us if we tell you, out of the experience, that it's not a fun thing to do with high temperatures. Never forget the sunscreen, it's important to use it frequently. We recommend that you take sunscreen with you from home. What, in Costa Rica, you can not get any sunscreen?? Yes, you can, but in the sunshine country Costa Rica it is a rather expensive product. Let us give you an example: You'll get a 125ml bottle of Nivea Sun, sun protection factor 50 here for about 6'800 Colones, that's about 9.95 Euros. In a pharmacy in Germany, for example, you'll get a 200ml bottle of the same brand for about 7.65 Euros. The difference is obvious.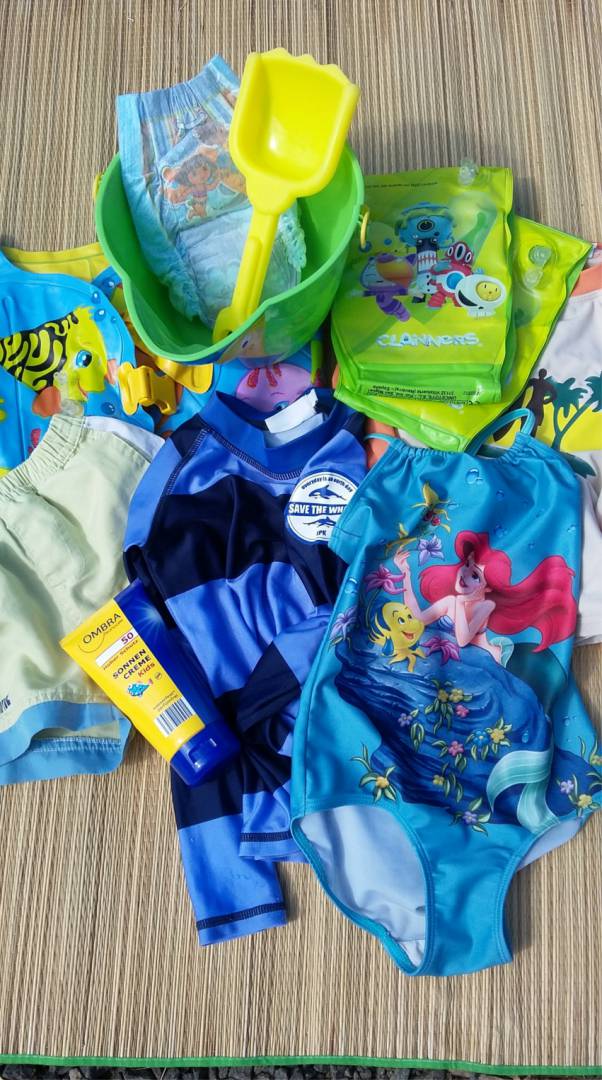 Child seats are mandatory
Children with a body measurement under 1.45m must be seated in a child seat in the car. There are the following guidelines that have to be met:
Group 0: Children younger than 1 year, body weight under 10 kilos, height until 75 centimetres.
Group 1: Children from 1 - 4 years, body weight in between 9 - 18 kilos, height in between 75 - 110 centimetres.
Group 2: Children from 4 - 6 years, body weight in between 15 - 25 kilos, height in between 75 - 110 centimetres.
Group 3: Children from 6 - 12 years, body weight in between 22 - 36 kilos, height in between 110 - 145 centimetres.

Conclusion
If there are monkeys jumping from tree to tree above you, you're seeing a Toucan, or a coati appears on the side of the road, you'll have absolutely no problem stopping while travelling in a car through this remarkable tropical paradise. If you achieve that the road trip is a pleasant and funny thing for the whole family, there is no reason to not do it. So, let's go and enjoy discovering Costa Rica on four wheels, a fantastic, child-friendly country.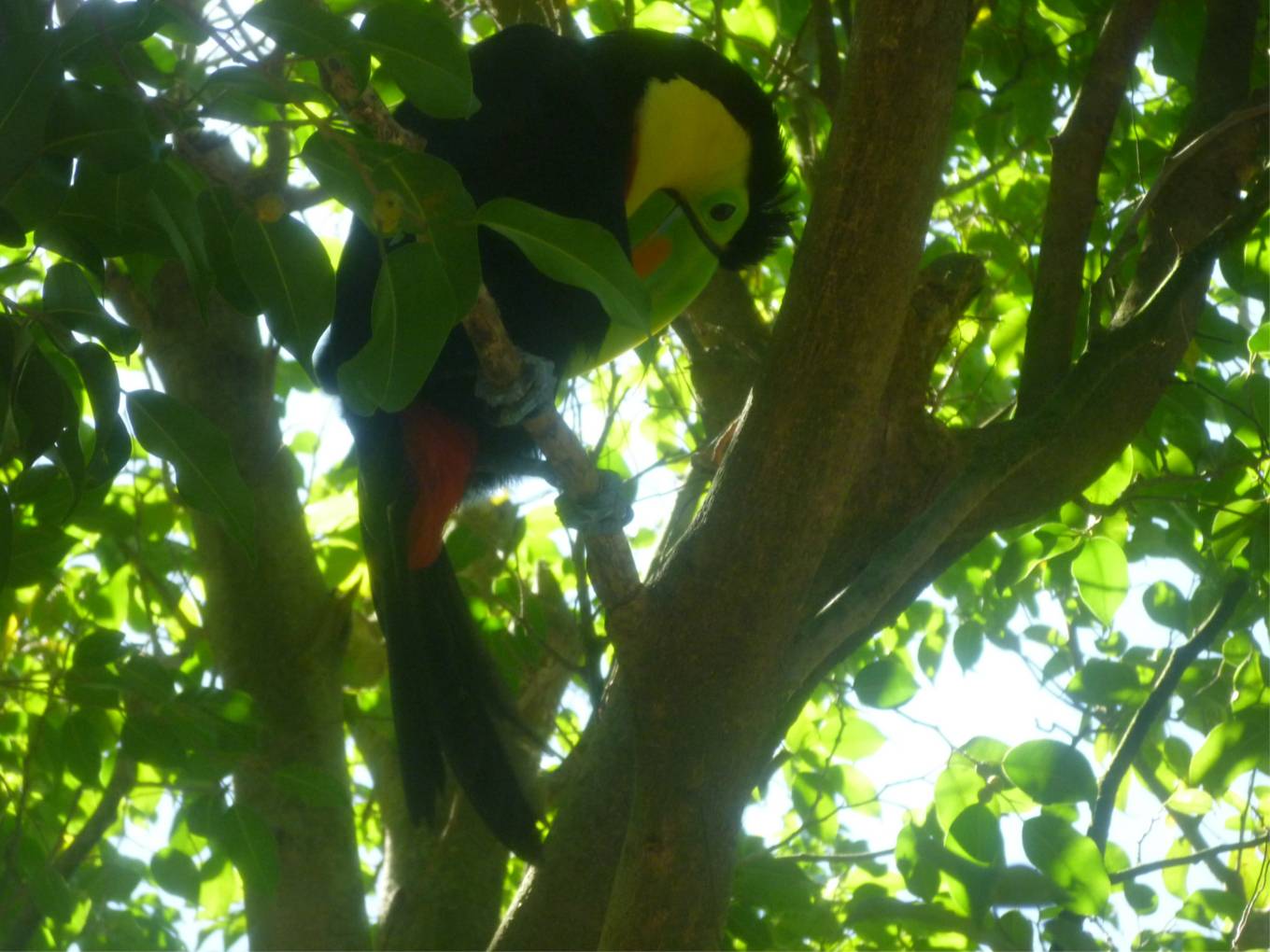 Do you have some questions about road trips with kids? Are you now in a mood to travel? This email address is being protected from spambots. You need JavaScript enabled to view it.!