Golfo Dulce: A hidden paradise
Costa Rica may be small, but it is a country that conceals more than one jewel ... In this case, I had the opportunity to visit one of them. A small lodge called "Playa Nicuesa Rainforest Lodge", located in the Golfo Dulce, in the south of Costa Rica. 
How to get there?
You can go overland, bordering the coast with a beautiful view of some sectors of the Pacific beaches, also crossing huge palm oil plantations. Whether you arrive at Golfito or Puerto Jiménez, you will have to take a boat to this lodge, since there is no way to get there overland.
In my case, I travelled by plane, very interesting, I had never travelled by plane before!
I took the plane from Tobias Bolaños Airport in Pavas. We left at 07:00 am, a little late what was due to weather conditions that did not allow us to leave at the right time (06:00 am).
I had heard that these trips were somewhat turbulent, however, I felt it pleasant and it was amazing! From the air, I was able to see the whale tail shaped beach of the Marino Ballena National Park, truly a perfect whale tail.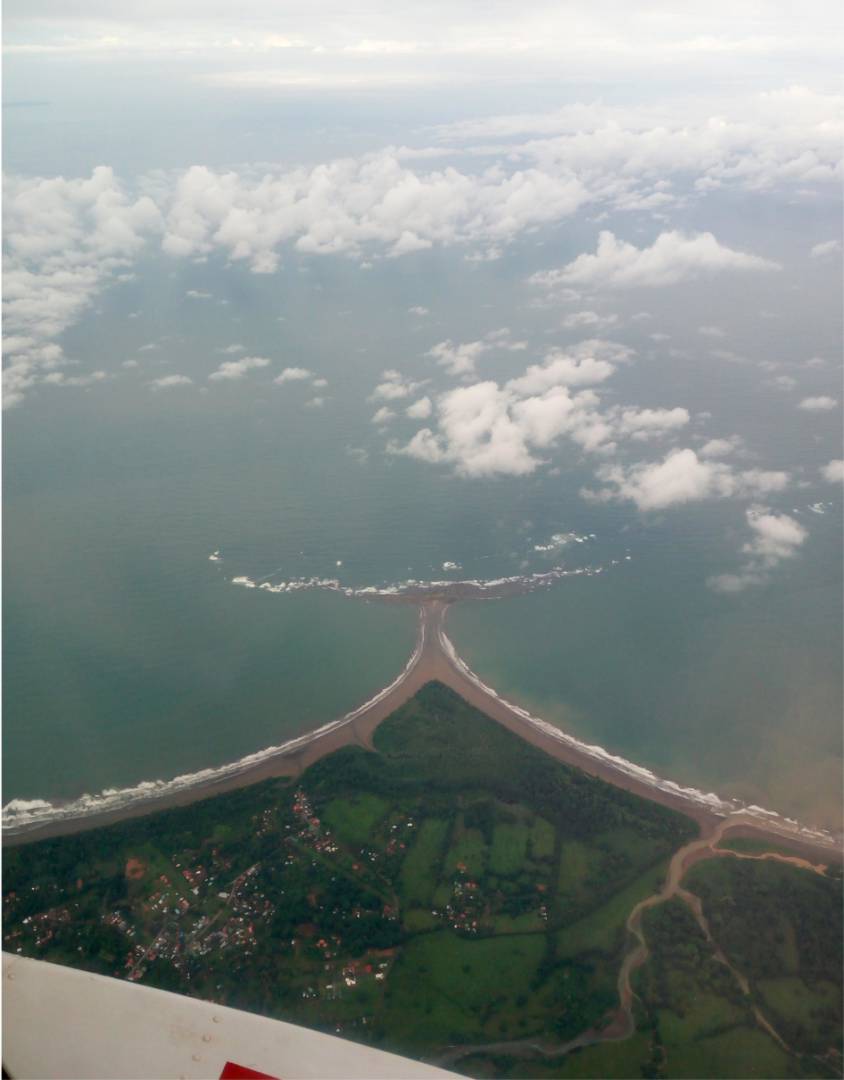 Whale tail Marino Ballena - Annika
 When we arrived at the Golfito airport, we met the guide from the lodge with whom we continued in a taxi to the pier of Samoa del Sur, a very simple restaurant-hotel. It was a 30 minutes travel in a boat, with no waves at all and the water had a beautiful blue colour. It was like navigating in a magical lagoon.
Once at the beach, they welcomed us very warmly with a very well-tasting cocktail. Some playful spider monkeys came down from their trees to welcome us.
How is this place?
Between some trails covered with vegetation, you will arrive at this lodge. Its main building has its own reception, some bathrooms and on the second floor a dining room, kitchen, and a small bar. Very open space, cool even with the hot weather that we had that day. The rain was not present in the last few days, which assured us that it would be a pleasant stay.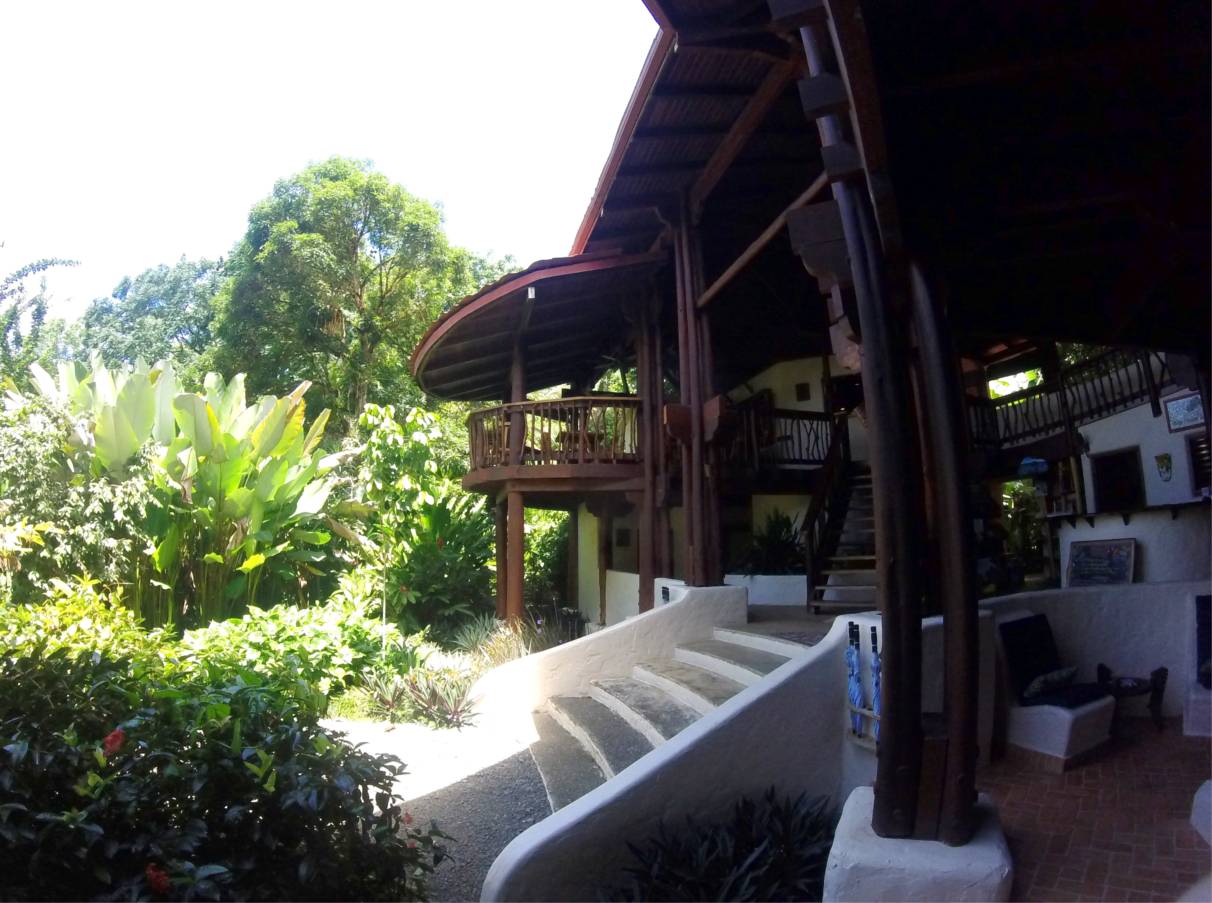 Reception and eating area - Annika / Playa Nicuesa
 The rooms are very comfortable, they have a small building called "Mango Guest House" with four rooms, and a few bungalows. I was lucky because I stayed in one of these bungalows with two other girls.
The forest is always present with all the animals, insects and plants from this exuberant area. We are the invaders!
In my bed I found a visitor, a pretty large spider that was missing a leg or two, it was brown and had a beautiful pattern. It stayed in my room all my stay, I called it "Lisiada" (crippled) and it was always eating the other insects that were approaching my bed, quite a protector!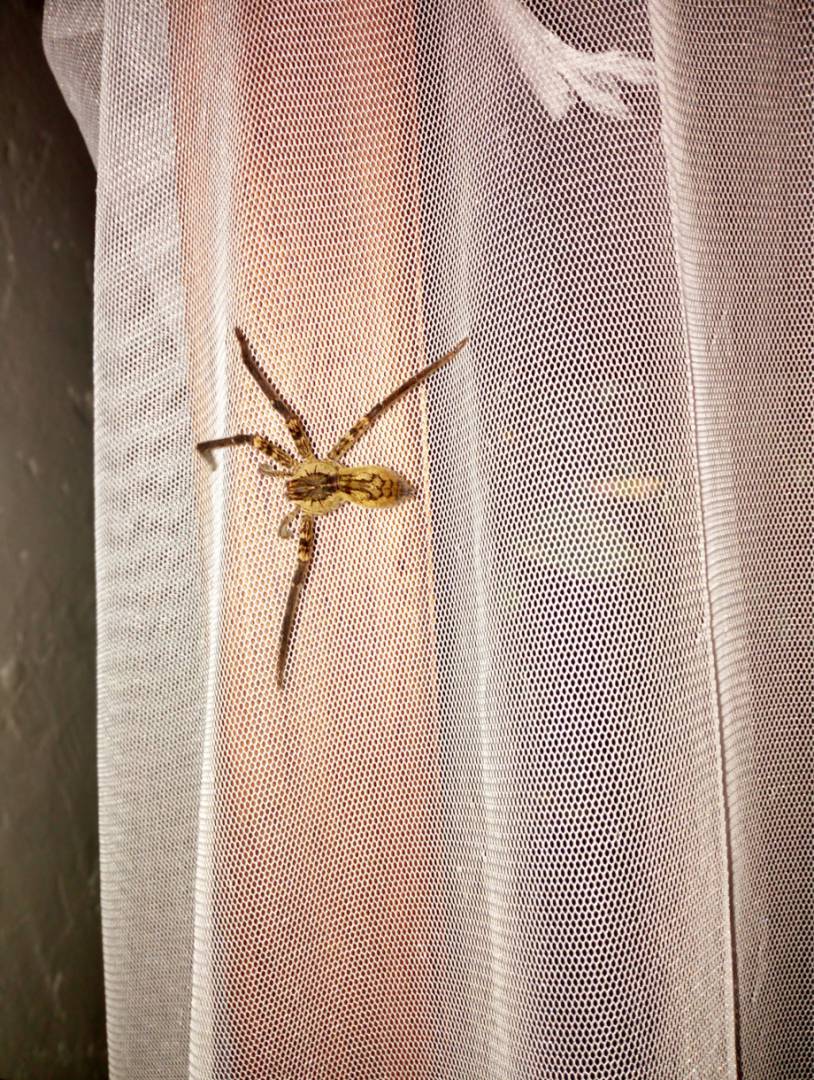 My little protective friend - Annika Pagels / Playa Nicuesa
During meal times, it was somewhat peculiar... the hotel has a philosophy that both guests and owners are one family. There are no separate tables to eat apart from the other guests but all of them eat at the same time at a long table, making everyone share, even if they do not know each other. It was very nice to share time with a US-American family that was enjoying their vacations. They would spend seven days in this lodge and they had been travelling for almost a month in Costa Rica and were fascinated.
What do people eat in Costa Rica? Find out in the mentioned article. 

The rooms are surrounded by the forest, so when you sleep you will always hear the majestic sounds of it, rainwater falling on the extensive leaves, a concert of frogs and other amphibians rumbling in the depths and the song of some nocturnal birds... The best sound for a relaxing night!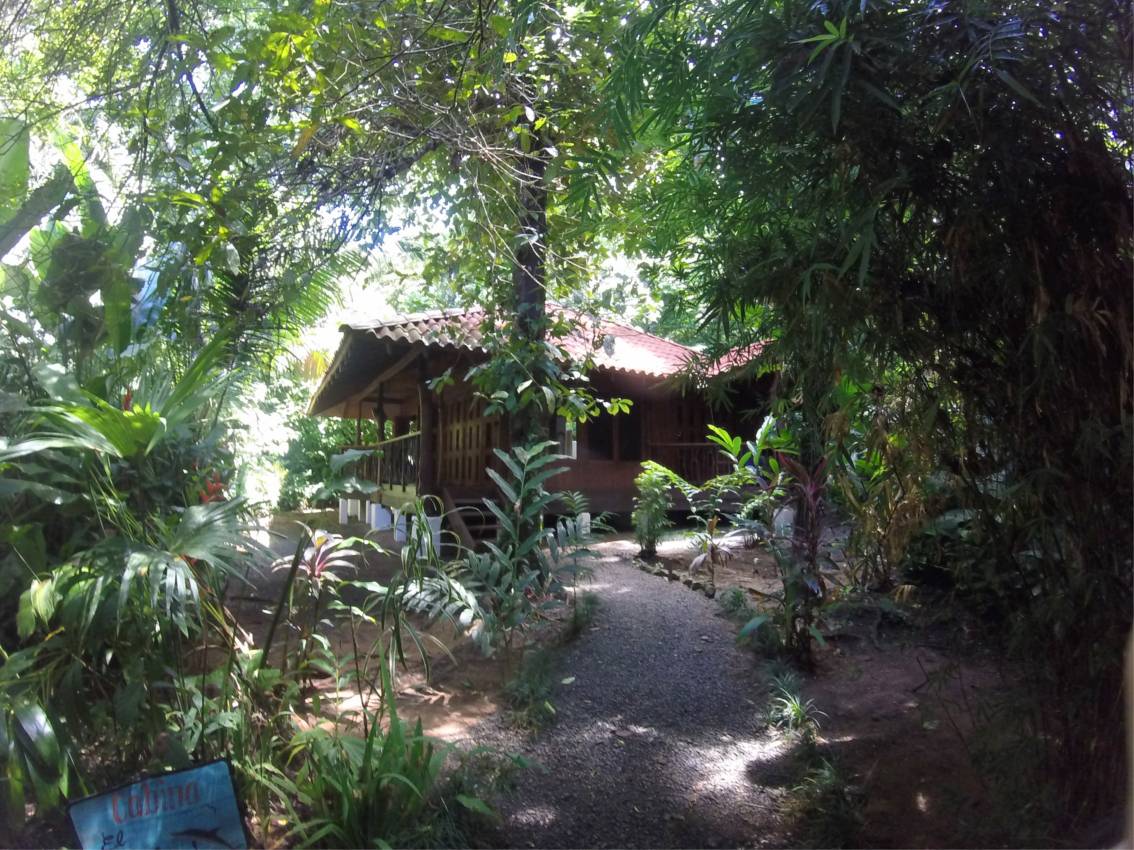 Cabin "El Delfin" - Annika / Playa Nicuesa
I travel with children, is this a good place?
Of course, it's a good place! It´s an excellent place for families, it also has a "house" where you can host a large family or a group of friends. Even so, it is a lovely, romantic place close to nature. In my opinion, it would be enjoyed more with your couple, having a glass of wine sitting on the pier with the moon reflecting in the sea sounds like a very nice evening!
It's such a remote place... What can I do there?
Something that is true, you can only leave the lodge area by boat. However, there is a lot to do!
When you are staying there, you have several things included, snorkelling equipment, paddleboard, fishing equipment, yoga twice a day, kayaks and a sustainability tour.
I had the opportunity to do almost all the activities they offer, it was amazing.
The sustainability tour is free and is a short journey in which they explain all the ecological practices they use, from recycling methods to how they treat the waters of this place. It is very nice to know that people are increasingly concerned about the environment.
Another tour made during my stay was snorkelling and searching for dolphins. The Golfo Dulce is majestic and immense, we observed a few bottlenose dolphins, such beautiful creatures jumping out of the water. Once the search was finished, we went to a place where we did snorkelling, I had no words, it was my second time doing this sport. Many goldfishes of all sizes and shapes swam among the small schools that surround one. I am a lover of marine life and this was simply an experience I will never forget.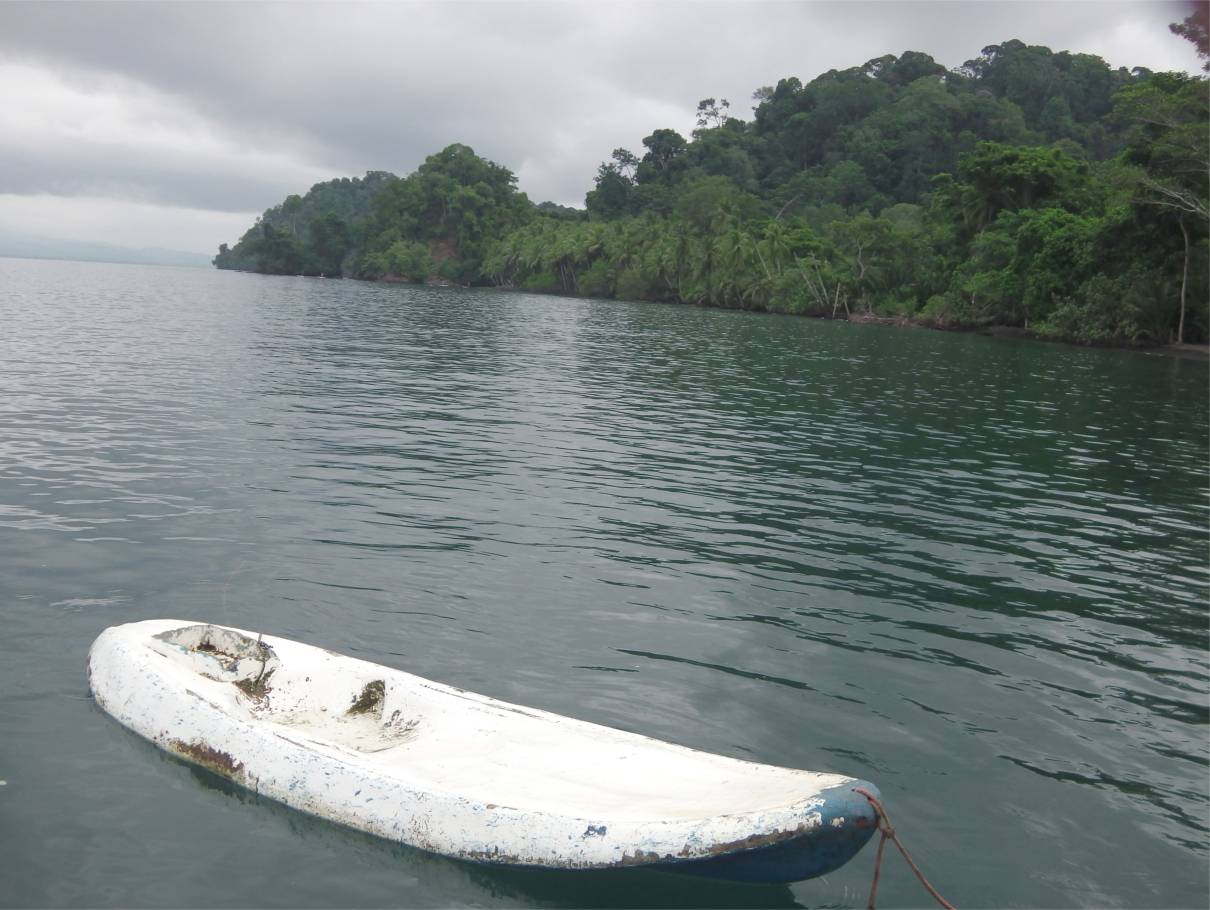 The calm waters - Annika / Playa Nicuesa
 We have been informed by the lodge´s staff that the property began as a farm dedicated to Cacao but, unfortunately, a fungus attacked the different cacao trees preventing these fruits from being suitable for consumption. Nowadays, you can still see the cocoa with the fungus, even so, the lodge offers a chocolate tour where they show you how the cocoa was processed and you end up making your own figures, mine was a whale shark ... it did not look like a whale shark ... but ... it was delicious!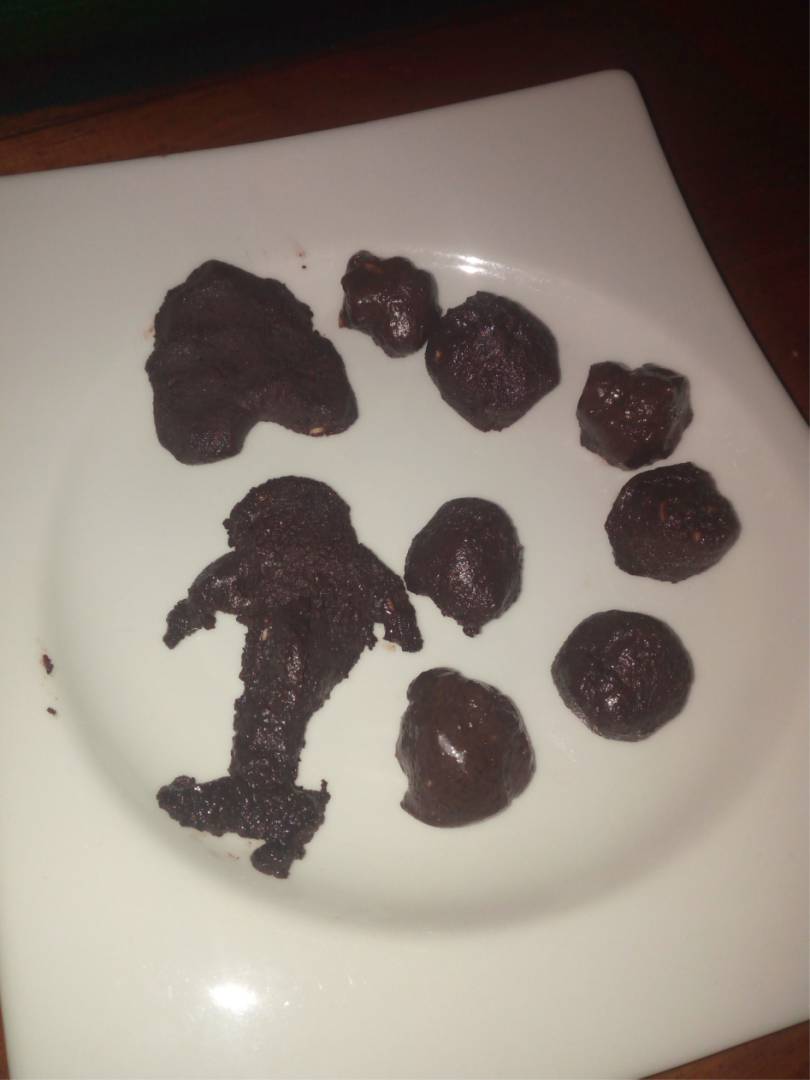 Our hand made chocolates, one looks like a whale shark - Annika / Playa Nicuesa 
Yoga classes are available in the early morning and late afternoon. It occurs on a platform that is on the shore of the sea. While you are in the trance of relaxation, you hear the waves hit the rocks of this beach, creating a harmonious sound. While we were doing our class in the afternoon, a coati was walking near the platform. It was difficult for me to concentrate because he decided to simply pass between us while we were on our own.

During my second night in this place, I truly recognized the real magic of nature. On a walking night tour, we went to the dock where we saw the bioluminescent plankton, I was breathless to see such an event, it reminded me of the movie "Life of Pi" where the whale is seen swimming in a turquoise light ocean at midnight.
We had a lot of luck on that walk, we could see a great variety of insect species and a two-toed sloth that was almost on the ground. I had never been able to see one of this kind of animal so close.
Are you looking for a unique experience? Golfo Dulce is your best option
I have visited many areas in Costa Rica and this trip was truly a once-in-a-lifetime experience, I would love to relive it and be able to enjoy this area once again.
With all my confidence, I can say that this lodge fulfilled all my expectations, all my life I will keep the beautiful memories, not only of the excellent of people there but also that nature itself taught me how magical and powerful it is.
In my opinion, this is an area that you have to visit before you die. Do not miss out on this experience, if you're interested in visiting this place ... do not miss the pure magic that is felt in the Golfo Dulce.