Corcovado – Costa Rica's Pearl - Holidays in paradise
When you're travelling to Costa Rica, a visit to the Corcovado National Park has to be on your list. They also call it "The Pearl of Costa Rica".
As a matter of fact, biologists of National Geographic called it "the biologically most intense place on Earth". In the humid tropical climate, you'll be able to not only find a lot of flora and fauna on land but also in the water. Get to know it on your own! Here are some interesting information and ideas for your holiday in paradise.
Arrival
Corcovado is situated on the Peninsula de Osa in the South of Costa Rica, if you're in the Central Valley, I recommend taking a flight from San José to Drake. Only to arrive on the strip is a unique experience, it begins at the sea leading into the jungle. After arrival, you can find taxis outside (normally are already waiting for you, screaming "taxi") or proceed with the booked transfer of your lodge to the dock of Drake. Last time I arrived at the Palmar Sur airstrip because Drake was closed, and also here you'll find the "taxista", how you call taxi drivers here, impatiently waiting for tourists.
Most of the time it's possible to book a package with your lodge, it includes land transfer, transfer by boat, accommodation with half or full board, as well as possible tours.
From Sierpe dock your journey continues on the Sierpe River, through mangroves out to the sea, alongside the coast until you reach your lodge. If you're arriving at Drake, you'll be directly heading out to the sea and along the coastline. Most beaches in this region are stony, which asks for a skilled Capitan who knows how to manoeuvre before you're able to get out of the boat into the ankle- till knee-deep seawater. How refreshing for your feet!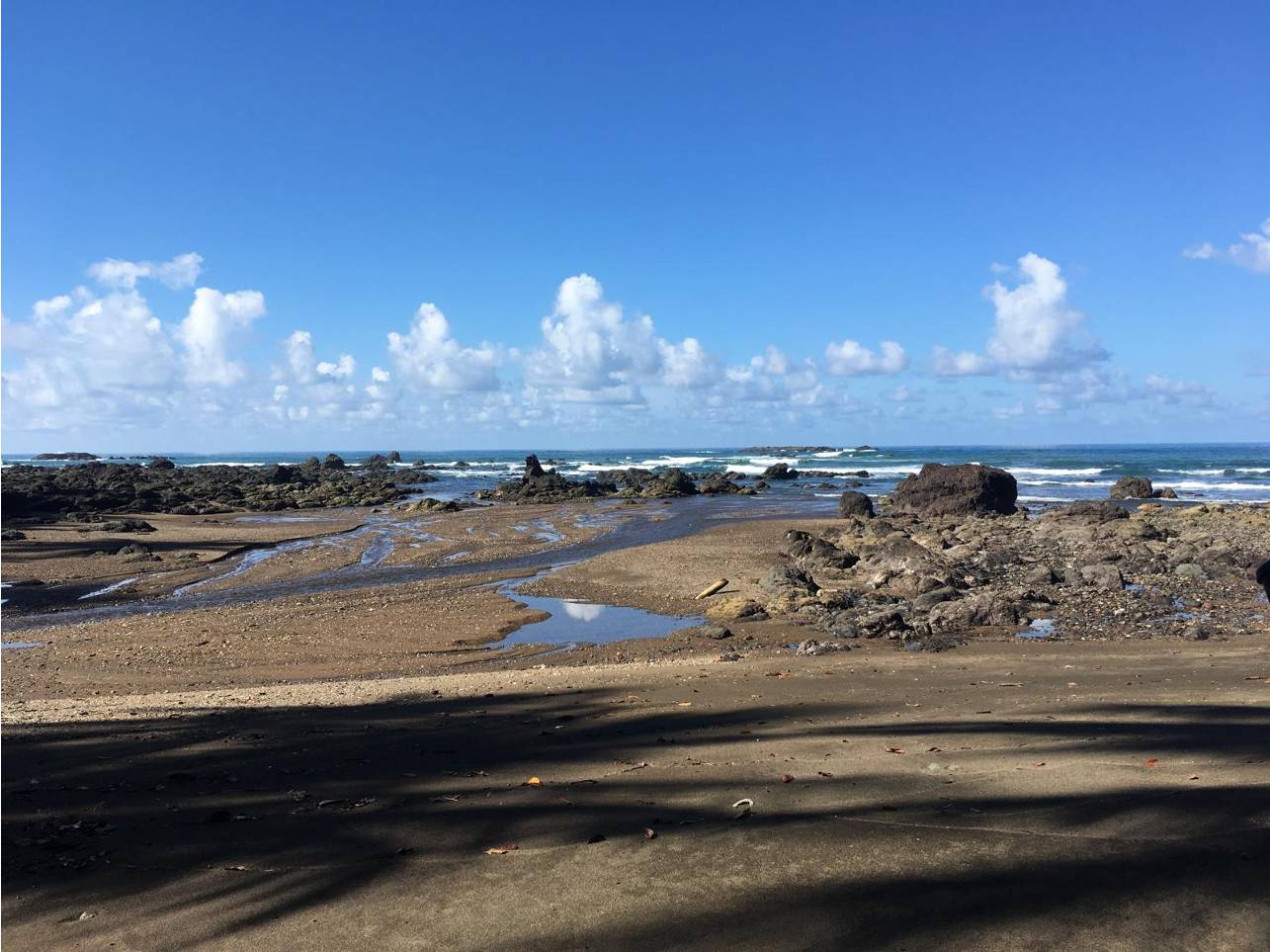 Snorkelling at Isla del Caño
The snorkelling tour at the Isla del Caño (Caño Island) is a popular tour and I can only highly recommend it. For our tour, we were awaited early in the morning by a boat at the beach that would take us out on the sea and to the island. You can see the Isla del Caño from far away and it's well known for its good possibility to snorkel. We got closer and closer, and after about an hour we arrived at the island and got to wear flappers on the feet, goggles on the eyes, and snorkel. The water here can be rather warm and so you could imagine yourself getting into your bathtub instead of the cooler water you'd expect. As soon as I put my head underwater, I've seen a sea turtle swim right under us along the ground, incredible! Furthermore, we were greeted by a purple moraine at a reef, and we were accompanied by other, colourful animals such as small yellow fish or royal blue "Dori", as kids called them. For sure they still were looking for Nemo.
Hike in the Corcovado National Park – San Pedrillo Station
To get to San Pedrillo, also here, you have to get into a boat that drops you at the beach. A first introduction was held at the ranger station, afterwards, our hiking tour began.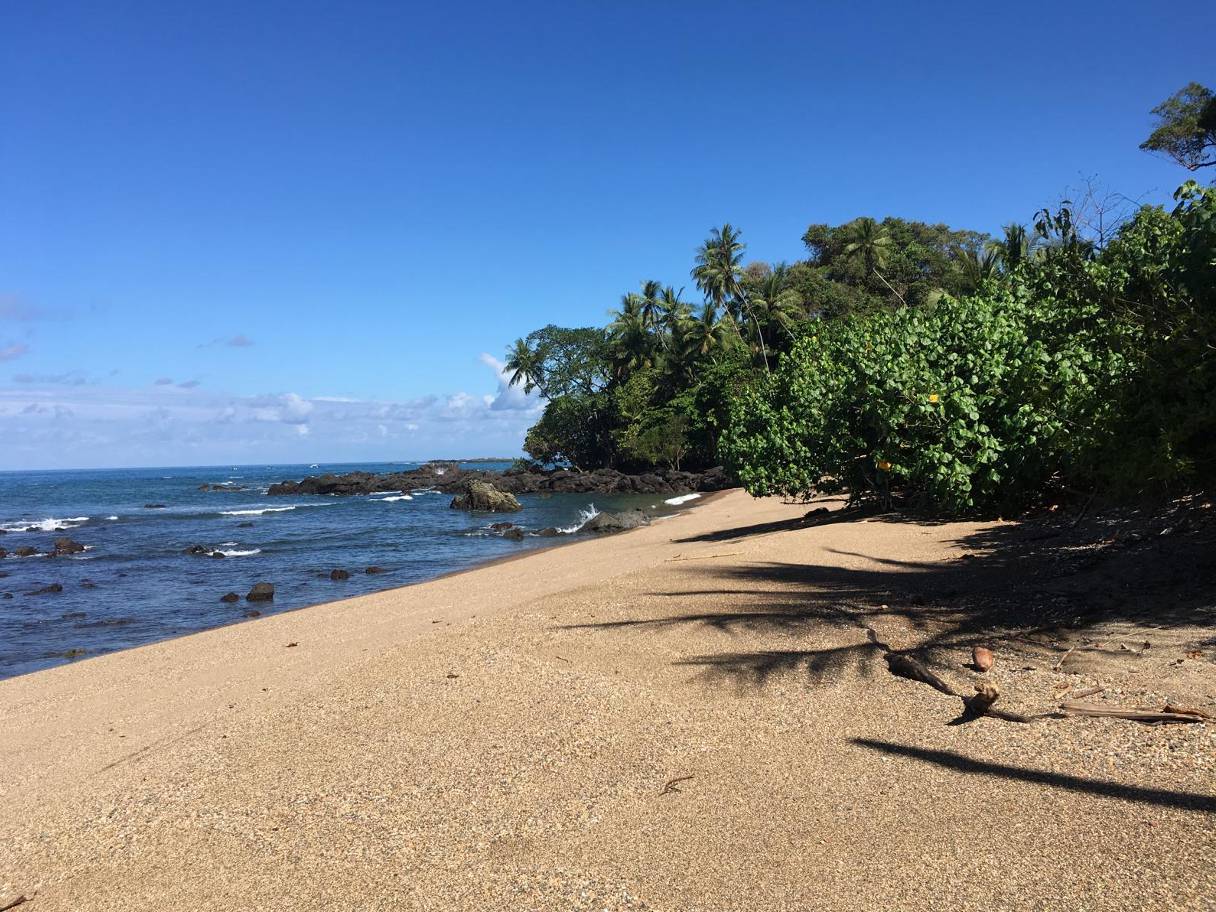 Even though the hike goes across the country and through the jungle, the guide always was aware of us and therefore we could enjoy the jungle in a relaxed and easygoing hike.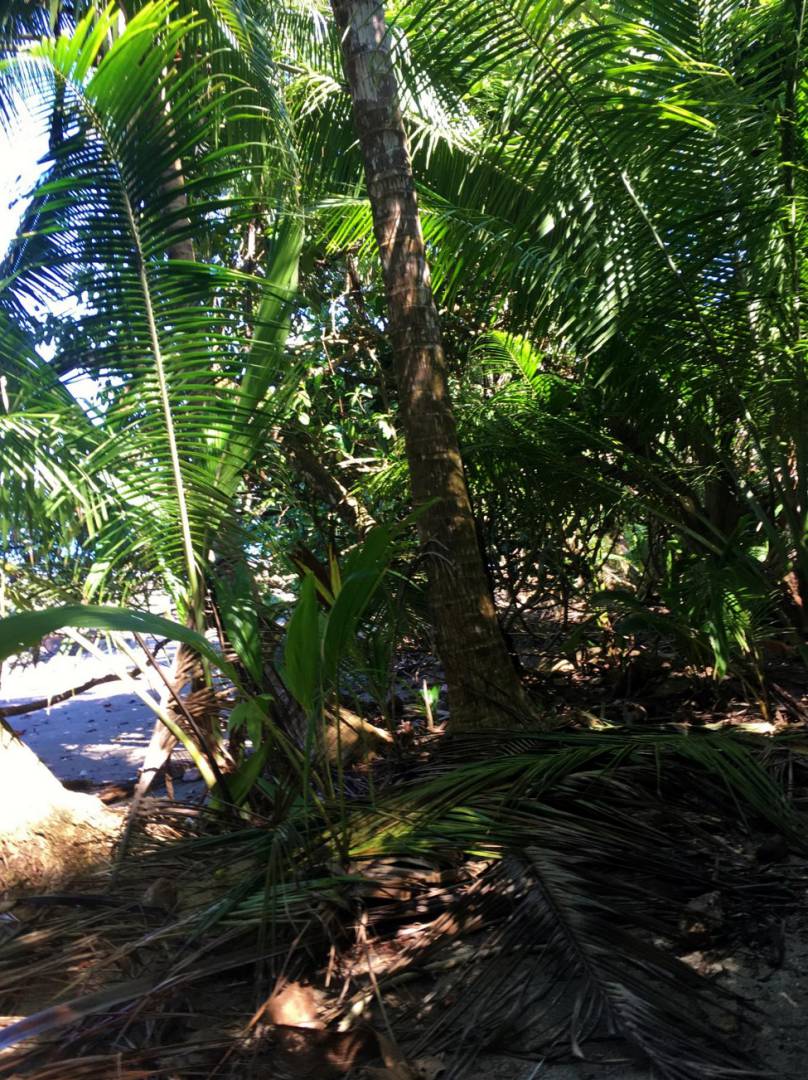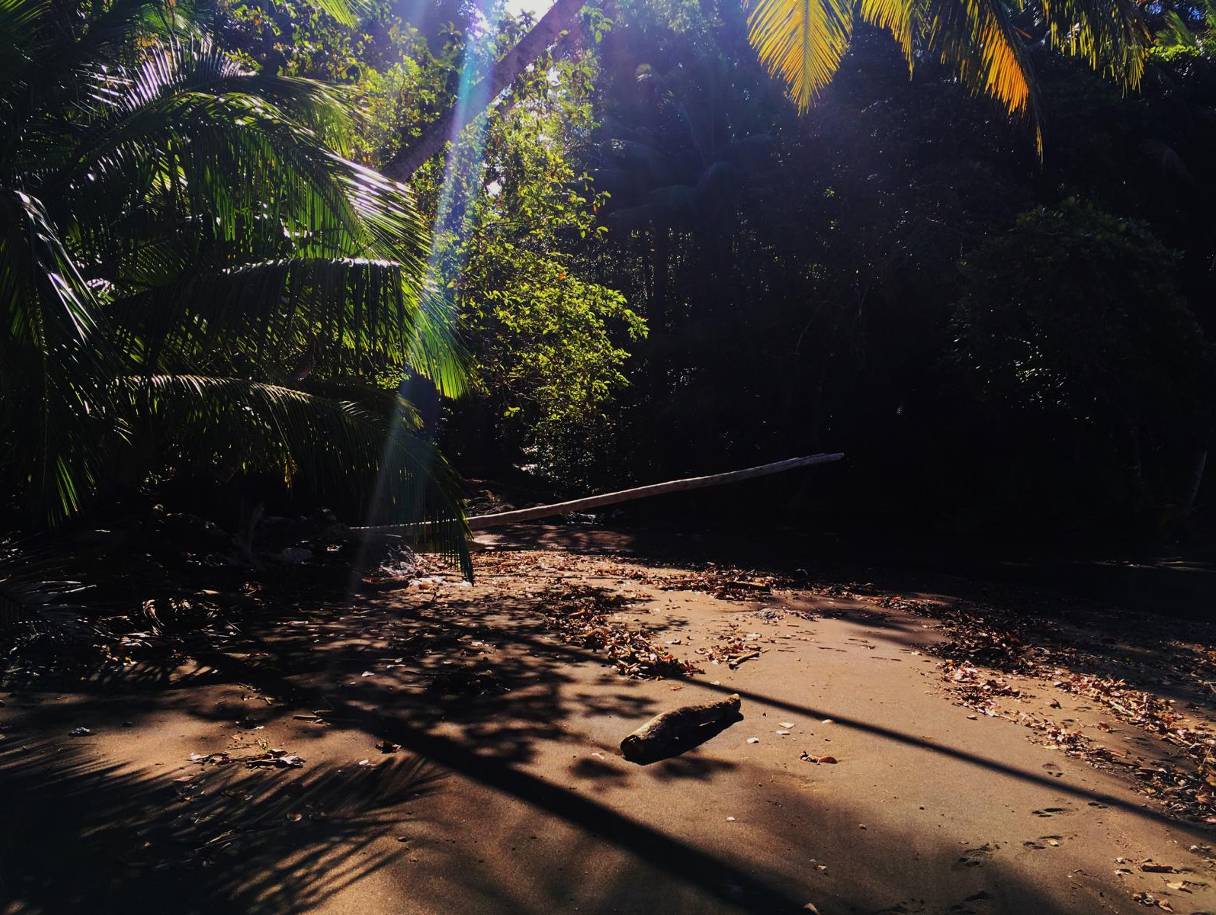 Monkeys are jumping from tree to tree, sloths are hanging cosily on branches, and the beautiful morpho butterflies illuminate the rainforest. Suddenly our guide stopped. Two agoutis were starting a fight right in front of our eyes, one of them eventually was trying to hide and ran bravely towards us. Carlos, our guide, explained to us that it shows its rival with that action that it's not afraid. And, as fast as the rat-guinea pig-alike animals appeared, they also disappeared again.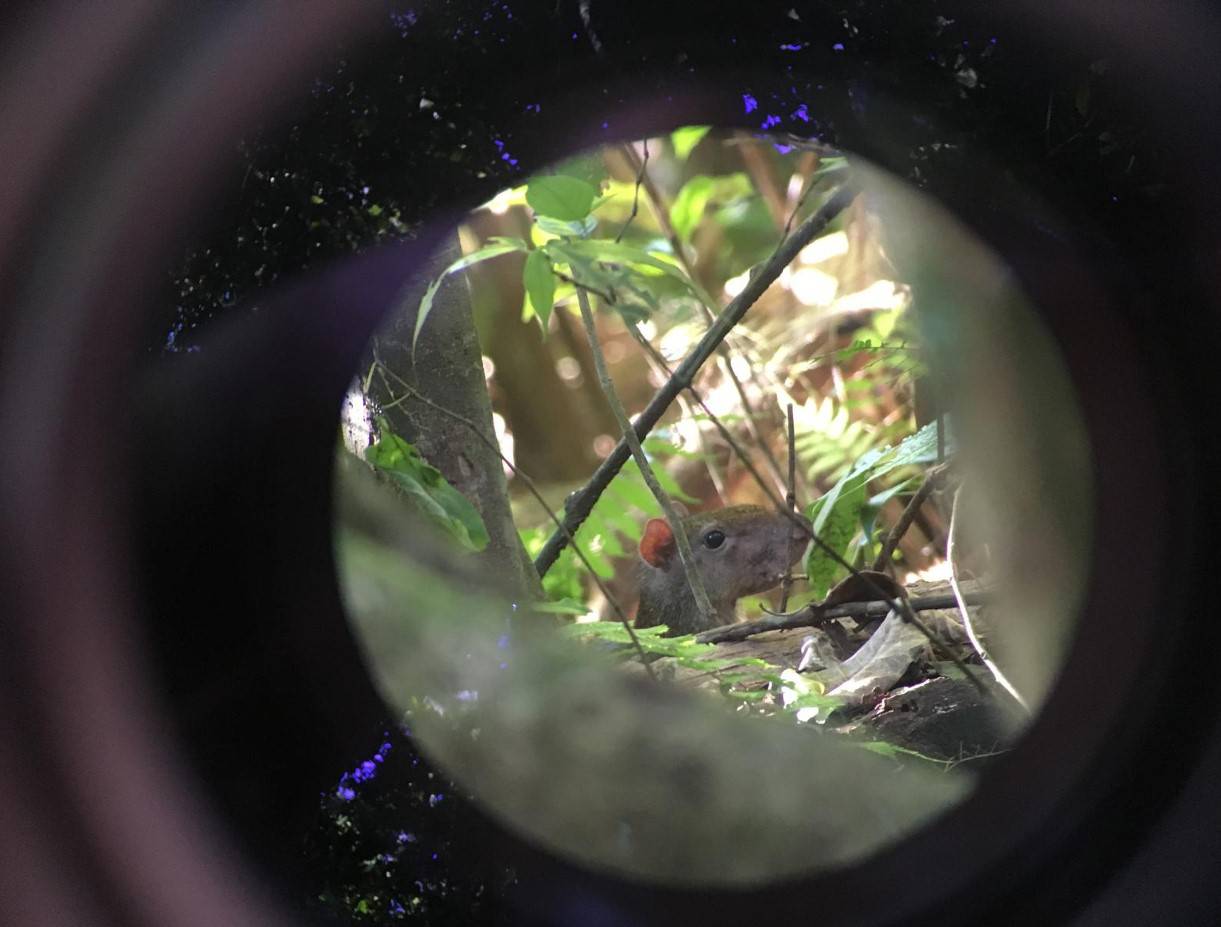 We continued our hike along the beach, with its verdant green palm trees to make for an impressive contrast between the sand-coloured beach and the deep blue sea. "Stop" - urged Carlos - "an almond tree. Look up!" We saw red macaws having their lunch break up in the tree. Did you know that you'll always find them in couples?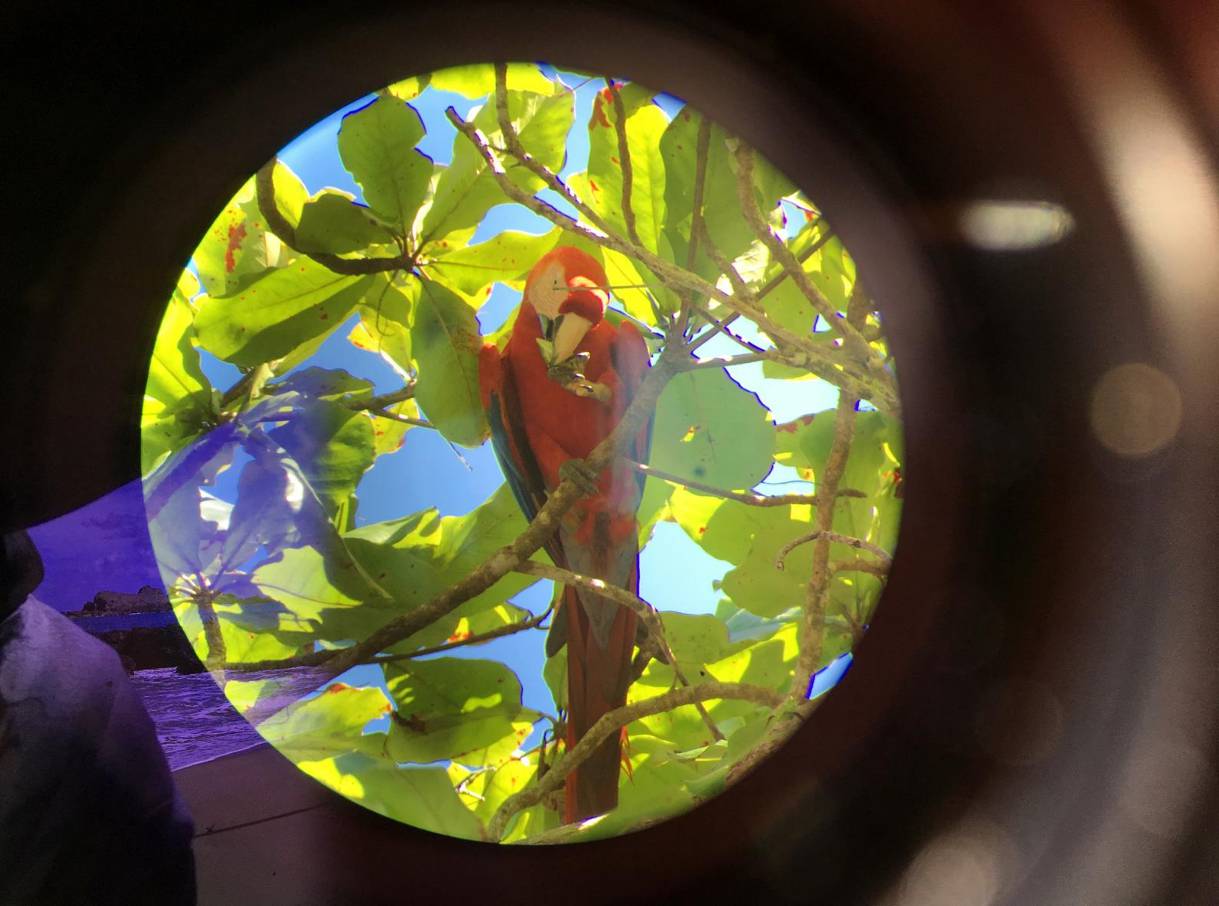 A day in Corcovado
Our lodge was the Punta Marenco Lodge. Your way to the lodge takes around 10 minutes, but once there, you'll not be able to get enough of that view. Imagine yourself on a sun lounger, catching the last sunbeams, before the sun sets and the sky changes its colour to pink!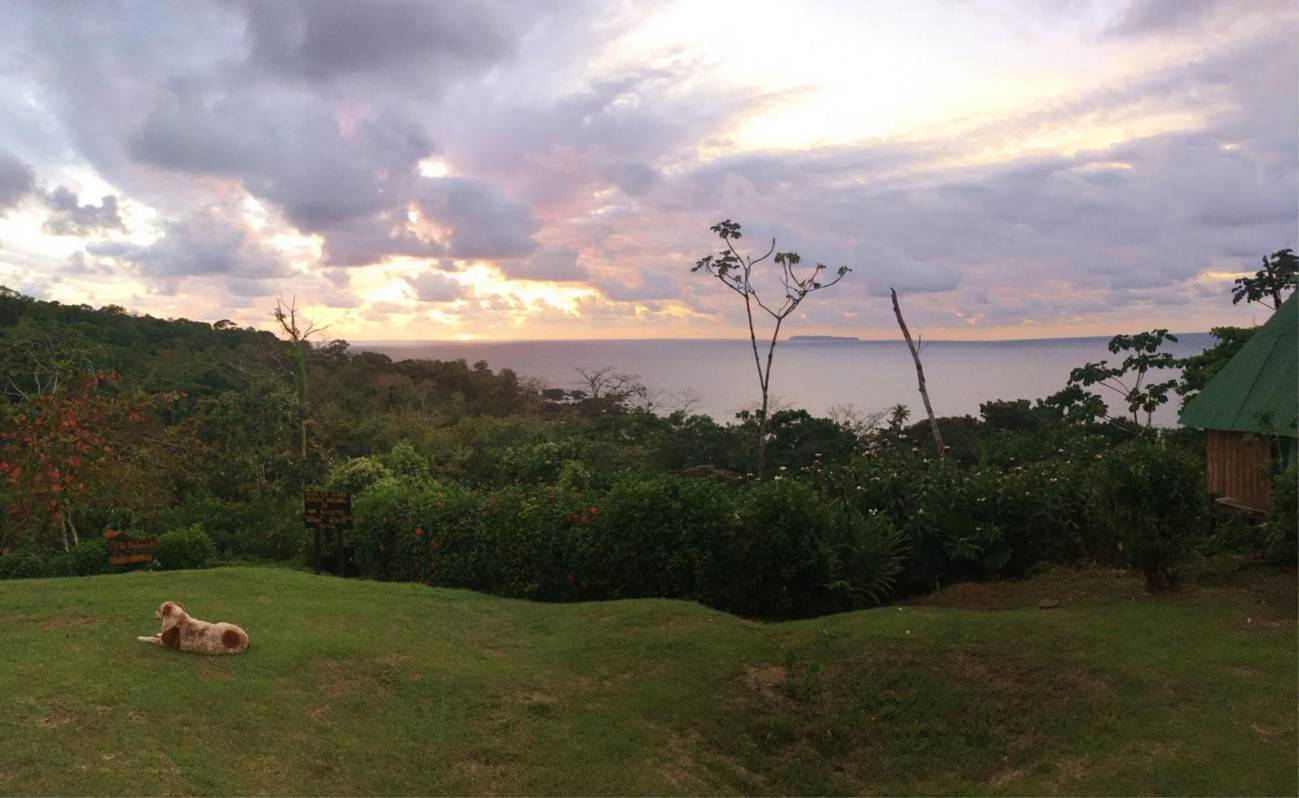 Hollering monkeys woke us up the next morning, and after we also gained momentum, we took a look from the terrace overlooking the sea. The sun was shining, the flora showed her astonishing colours, while hummingbirds were collecting nectar. Although, small toucans were the nicest surprise while we saw them flying over our heads. First, we thought they are hummingbirds, they were that little, but their slower flap revealed them.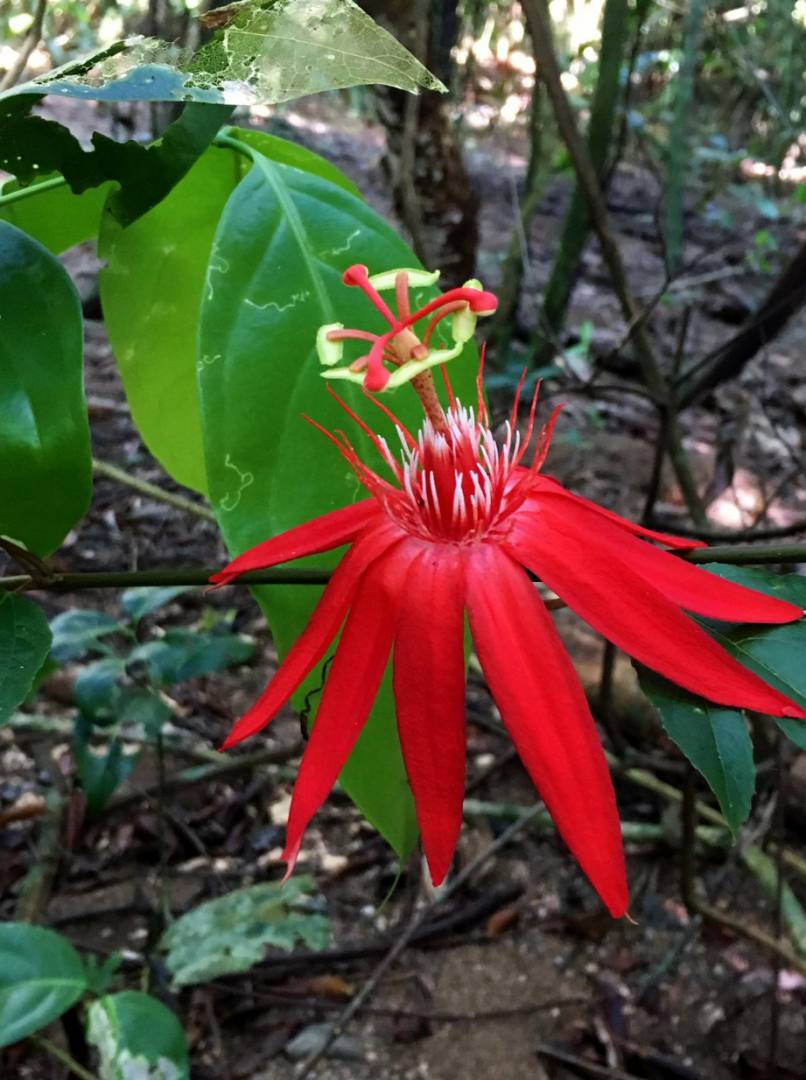 After getting back from our hike in the national park, we wanted to enjoy a lollipop we brought with us from San José. As we reached the door to our room, we were taken by surprise, above the door, on the roof, there was a monkey with a lollipop in its mouth. Wasn't that ours? We opened the door and had to see that it was true, the package was empty. Pretty interesting that monkeys are able to just open such lollipop packages, we sometimes have our problems with that and have to help ourselves with scissors.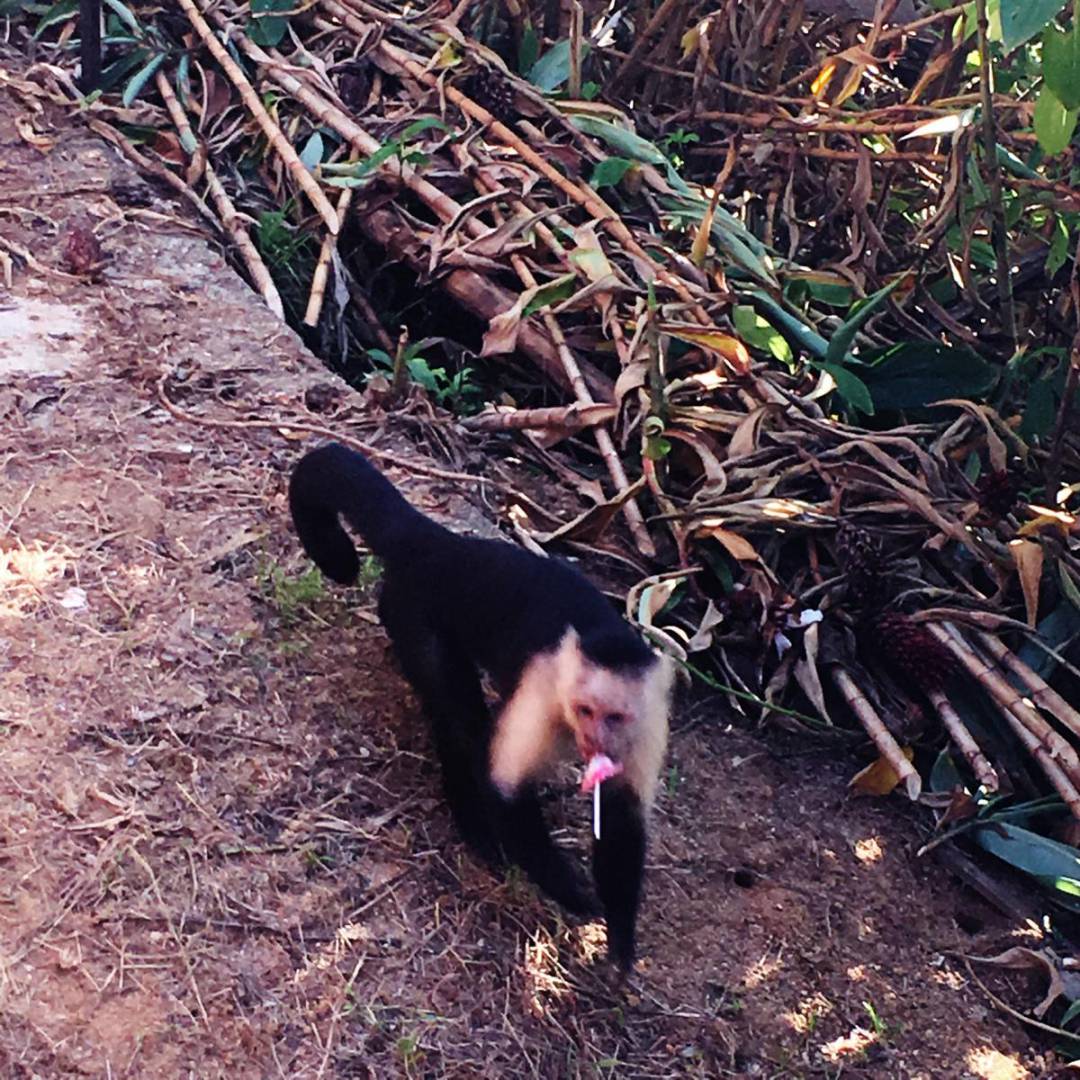 After digesting that "shock" and restraining our laughter, we went to bed. Our windows contained just fly screens and therefore we were able to hear the relaxing sound of the ocean that helped us to fall into a deep sleep.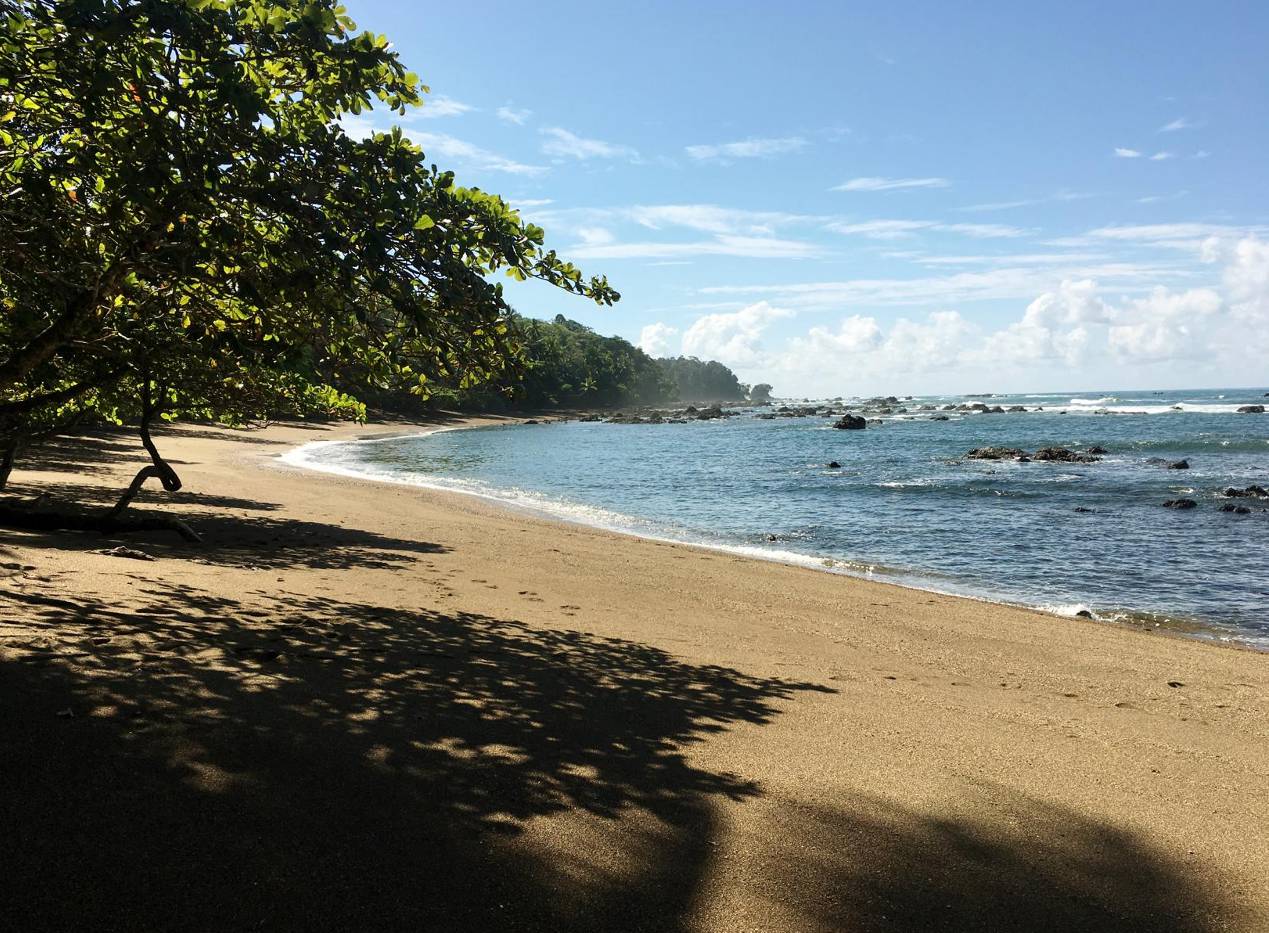 Do you want to tell us about your experience in Corcovado, or do you have questions before booking a stay in paradise? This email address is being protected from spambots. You need JavaScript enabled to view it.!
Corcovado – Costa Rica's Pearl - Holidays in paradise
Recommended Blogs