5 Things to know before travelling to Costa Rica
Are you inspired by the beautiful nature of the little paradise of Costa Rica? If you are thinking about travelling to Costa Rica or already have a trip planned out, then these 5 things are important for you to know. In this blog, I will tell you about the 5 most important things you should know before travelling to Costa Rica.
 1. Documents to enter the country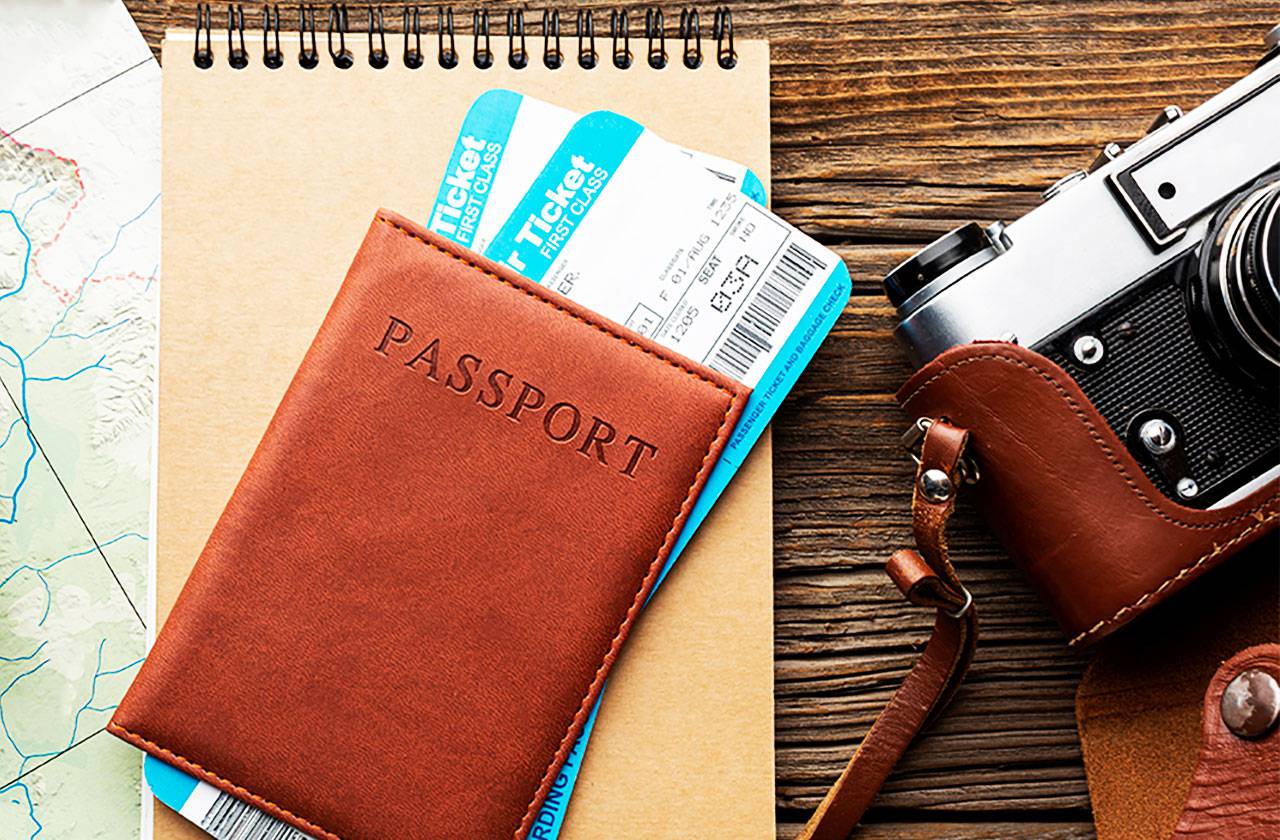 If you have a passport from the European Union or Switzerland, from Canada or the USA, you get a 90-day tourist visa stamped in your passport when you enter the country. So except for a passport that is valid 6 months after your return flight, you don't need anything else. If you are under 18 years old and travelling alone, you need specific permissions signed by both parents, which you get in the embassies of each country. If you have a connection flight in another country like the USA, you might need a transit visa.
If you need prescription medicine, you need a medical certificate in English or Spanish. I recommend you to take all the medicine that you use on a regular base with you, so you don't have to worry about finding the same one that might have another name here or higher prices. Better save time and stress and enjoy the beautiful nature!
You don't need special vaccinations to enter the country, except if you come from a country where yellow fever is common. Costa Rica is not affected by yellow fever. 
2. Paying in Costa Rica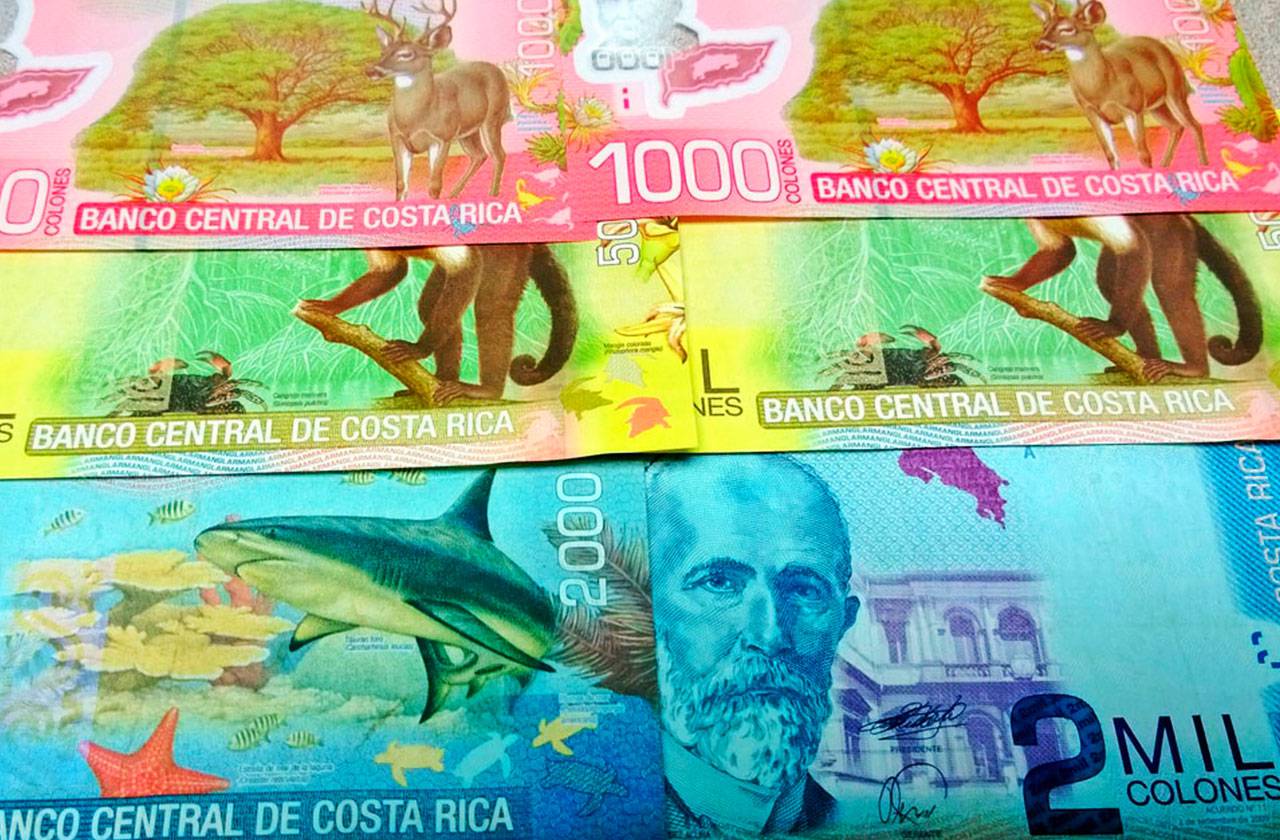 The official currency in Costa Rica is the Colón (CRC). You can usually also pay in US-Dollars, but some places charge you more when you pay in Dollars. 
Credit cards are accepted almost everywhere, but with some cards, you can only withdraw money but not pay. With my maestro card, for example, I have that case, and I can also only use the ATMs of Banco Nacional. To be sure, let your bank know that you are travelling to Costa Rica. Some banks call you when they see money being withdrawn in another country, and when you are not at home to answer that phone call, they might block your cards. Another important aspect you should know is that, when you pay with a credit card, you must show your ID.
If you want to exchange money, I recommend you to do it in a hotel instead of the airport, because the exchange rates are better there.
I recommend you to have some cash with you, but not too much since it is cheaper to pay with a card instead of withdrawing money, where you have to pay a higher commission.
Here you can read more about the means of payment in Costa Rica.
3. Safety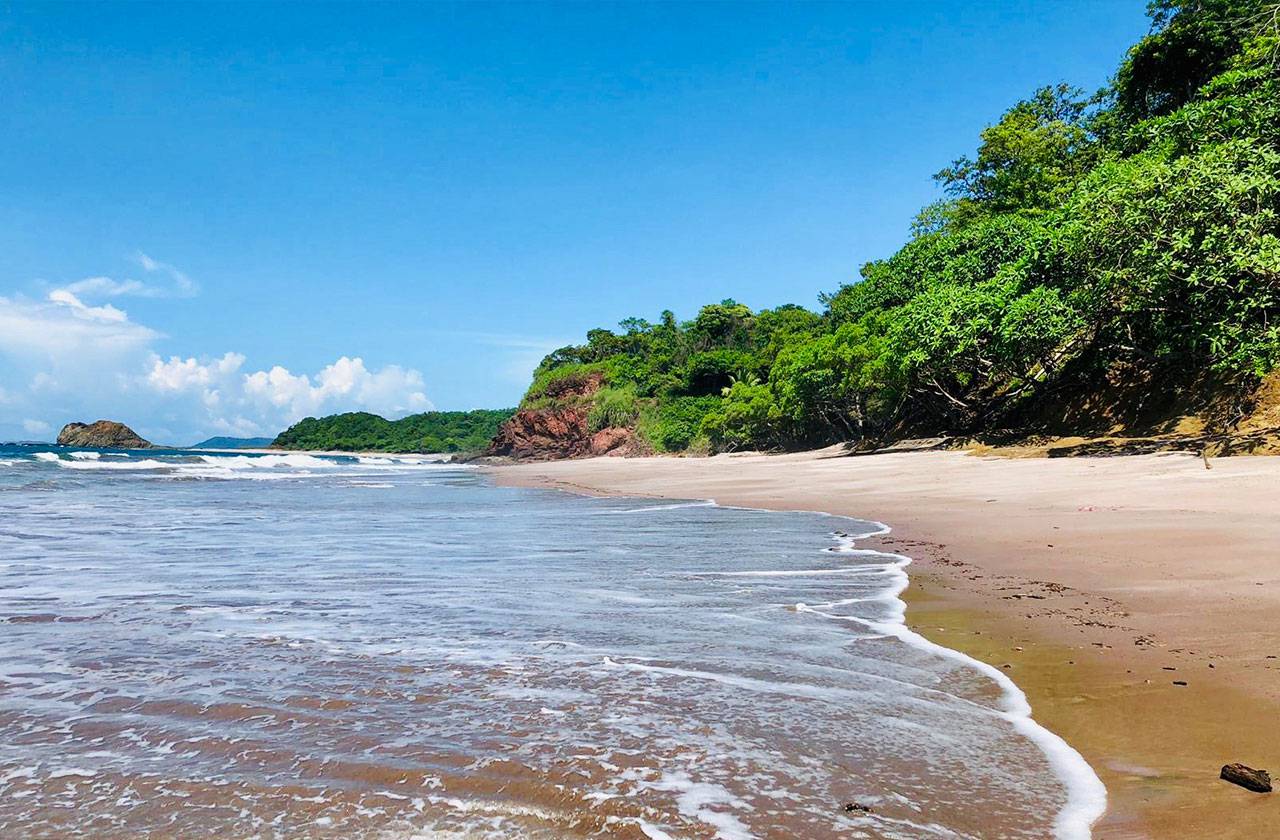 Costa Rica is a safe country; it counts as the safest country in Central America. Anyway, you should not underestimate the danger. The main crime against tourists is theft, so you should, like in every country of the world, always watch your belongings, don't wear expensive jewellery or take too much cash with you, and leave important documents in a safe at the hotel. If you want to visit a bar or a restaurant at night, I recommended you to take an official taxi (they are red with a yellow triangle on each side) or Uber. 
Theft can also happen in a relaxing area at the beach. Beware the monkeys and raccoons. I already had to learn that they also find my sandwich delicious. But don't feed wild animals (on purpose)!
The beaches are perfect for relaxing or surfing. If you want to go swimming ask a local for rip currents and you should always be able to touch the ground with your feet. If you do get caught in a rip current, let it take you inside the ocean and don't swim against it. When it stops, you can swim to the right or the left along the coastline and then back to the beach. 
Here you can read more about safety in Costa Rica!
4. Health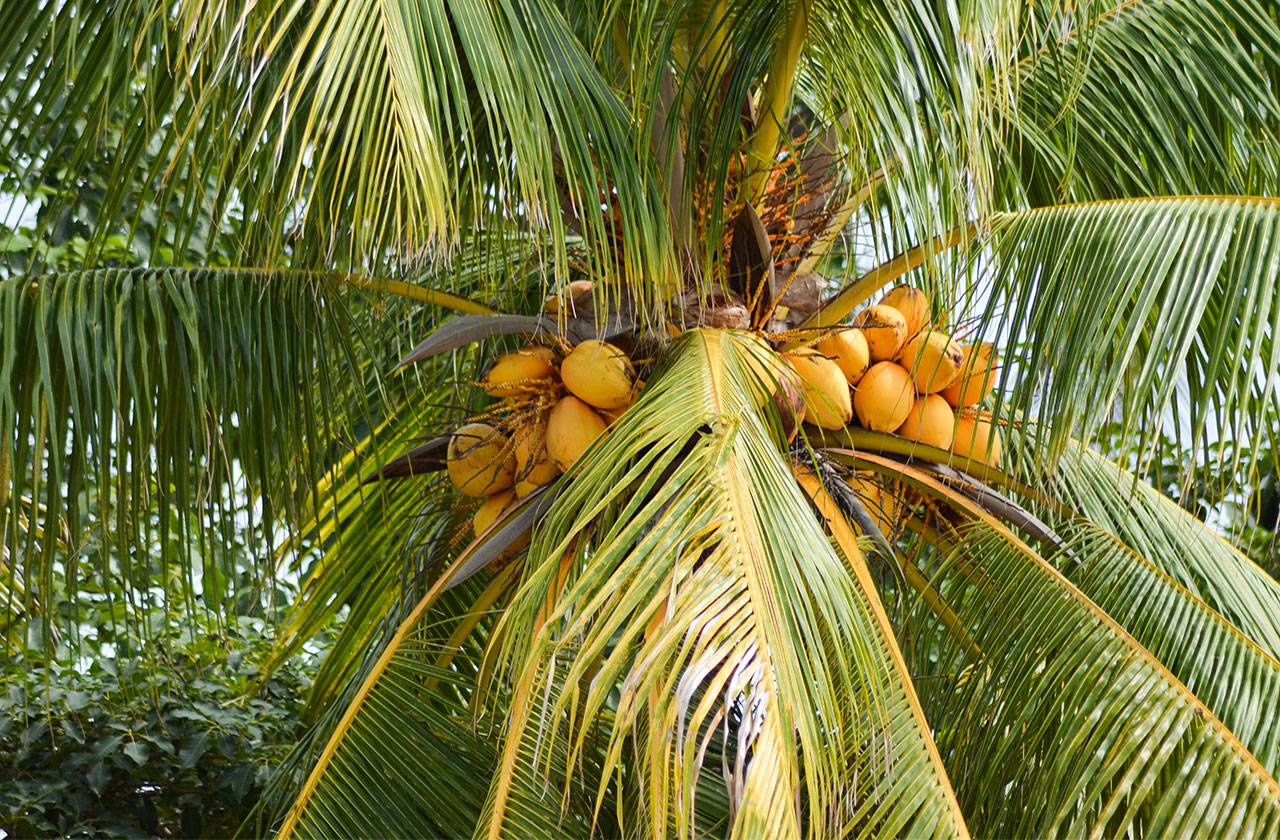 If you get sick, you can find first help in pharmacies. You can usually find one in the entrance area of bigger supermarkets or any city. If you need to go to the hospital you need to cover the costs first and take the ticket, which you have to hand to your travel insurance company, so they can pay you that money back. 
The main public hospitals are in the capital San José, for example, the Hospital Nacional de Niños (Children´s Hospital), the Hospital México, Hospital Calderón Guardia and Emergencias Hospital San Juan de Dios. The main private hospitals are Hospital Cima and La Católica, which are located in San José as well. 
As I have mentioned before, there is no obligatory vaccination to enter the country, but I do recommend you to get hepatitis A and hepatitis B, typhus and rabies shots. 
In Costa Rica, some mosquitoes are infected by Zika, Dengue or Chikungunya. There are no vaccinations for that, so you should use a good mosquito repellent. Most hotels have also mosquito screens in the windows. 
As Costa Rica is a tropical country, there is hot and humid weather in most regions all year long. Always have enough water with you. Tap water is drinkable, except in rural areas. Also, use sunblock with high protection and a hat. 
5. Long distances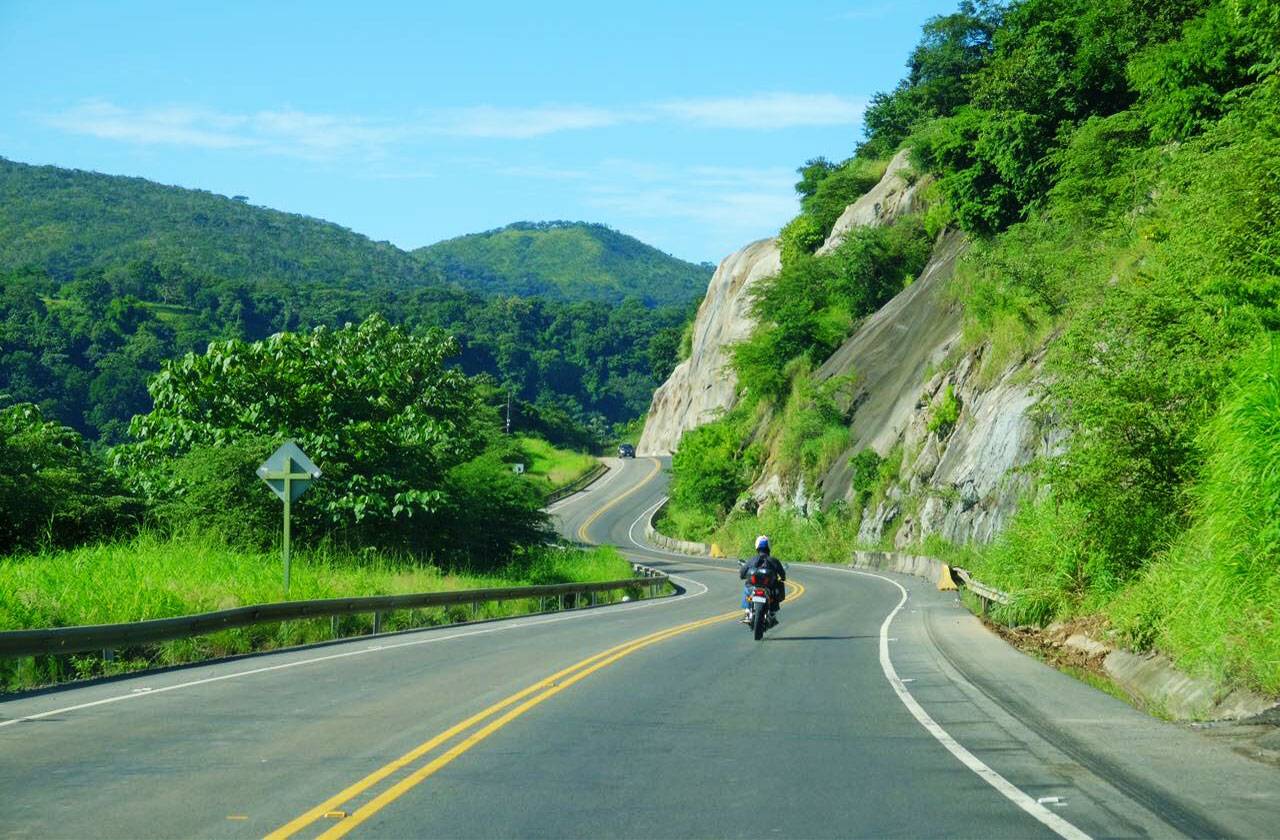 Even though Costa Rica is such a small country, driving distances are longer that they appear to be, because you have to cross a mountain or even after tropical storm roads may be blocked because of landslides or fallen trees. Calculate enough time to get to your next destination and think about whether you want to drive by yourself or use the services of a shuttle service, or, if you don't want to spend too much time on the street, you can consider a local flight. SANSA connects all main tourist destinations. 
An international license to rent a car in Costa Rica is not required.
Spend the last night in San José to be closer to the airport. Even if you are one of the adventurous travellers, a race against time to catch your flight is not that fun.
This email address is being protected from spambots. You need JavaScript enabled to view it.if you wish to rent a car, book a local flight or book a shuttle bus, we will be happy to help you with your reservations.
Other important facts
 The Ticos are very open-minded people and are always happy to help. The official language in Costa Rica is Spanish, but especially in tourist areas the most of them understand English.
 The country protects its nature and wildlife more than anything. 25% of the country is protected by National Park and sustainability is an important topic. Please don't leave or take anything from nature. In this blog, you can read more about travelling sustainably in Costa Rica.
 In Costa Rica, there are two seasons, the rainy season and the dry season. Both have their beautiful sides. In this blog, you can read about the best time to travel to Costa Rica.
I hope these facts were helpful. If you have any doubt or need help to plan or book your trip to Costa Rica, feel free to This email address is being protected from spambots. You need JavaScript enabled to view it.!
5 Things to know before travelling to Costa Rica
Recommended Blogs