Means of Payment in Costa Rica
Are you travelling to Costa Rica soon, but you don't know how you can pay there? If you should take your credit card with you or just cash? How much money do you have to bring? How expensive is the food?
Here, you will find more information:
Cash
The official currency in Costa Rica is the Colón. Usually, you can also pay with US Dollars, but your change will be in colones. The exchange rate is changing every day. Restaurants and shops usually calculate 500 colones: 1 USD, to avoid the daily changes of the currency. For example, 1000 Colones are about 2 USD.
Just with those 5 or 10 Colones coins, you can't pay anything, they barely have a value. With 50 or 100 Colones coins you can buy candy or a lollipop. The bills are 1000, 2000, 5000, 10000 or bigger. They show pictures of sharks, birds, deers or similar - don't they look beautiful?!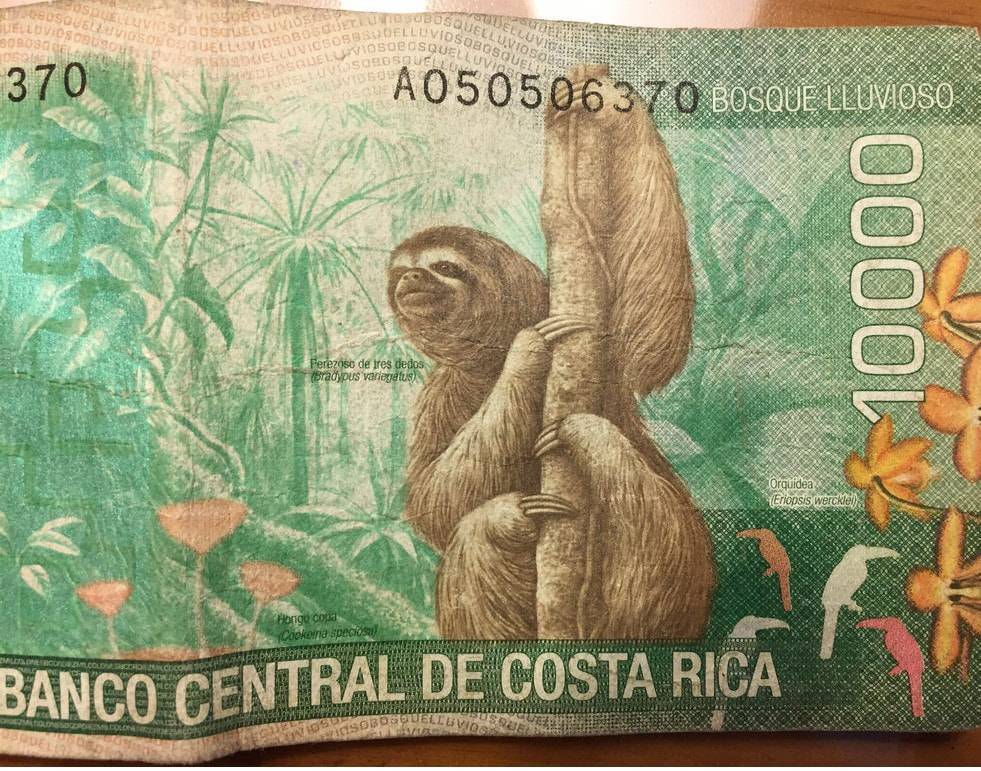 A typical souvenir is the old 5- Colones bill, which shows the "old Costa Rica", even though the pictures are not that authentic as you might think.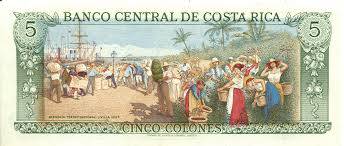 Antique 5-Colones-Bill
Credit cards & EC- cards
You can pay with your credit card easily. Normally in restaurants, stores, and hotels, it is no problem and very common, and it also works with small amounts. There are no EC-cards here, but I know from a friend that she was able to withdraw money at an ATM.
Every day I pay even small amounts with my credit card, there is no limit.
Small advice: Stores have to pay a small tax for the acceptance of credit cards; discounts on articles like clothes often just apply if you pay in cash. So remember to always bring enough with you!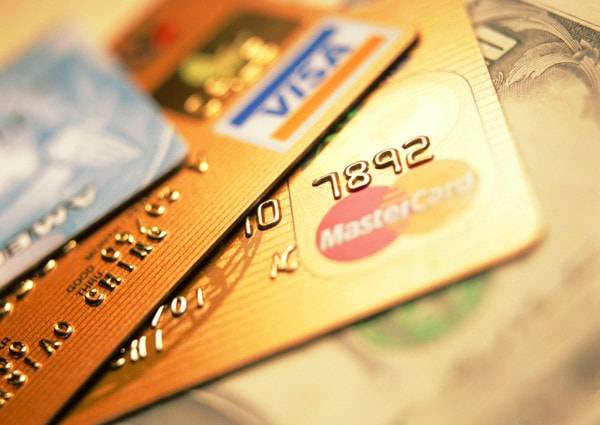 Accepted credit cards 
How much money do I need for food & hygiene products?
In general, Costa Rica is an expensive country in Latin America and is called for a reason "Switzerland of Central America".
In touristic areas like Tamarindo, the food in supermarkets or restaurants is more expensive than in non-touristic areas.
For cheap food I recommend you to visit a soda. Those are small, typical restaurants that offer typical food at low prices. Authentic, cheap and delicious! Just ask a local!
Usually, the cheapest food is the ¨casado¨. It's a plate of rice and beans with salad and meat or fish and costs around 2500 - 4500 Colones. 4500 Colones would already be a high price. Additionally, you can order a natural drink (smoothie), which is cheaper (and also healthier) than a coke. In total, you can calculate about 20 USD per meal with a drink. This way, you can also order something a bit more expensive.
Hygiene articles are very expensive in Costa Rica. Better bring your own articles!
The same for clothes, they are normally quite expensive. If you want to take souvenirs home with you, I recommend you coffee! It also has its price, but it is really great! Try as many fruit and vegetables as possible. There are so many that you won't find in other countries and they are really cheap! Try tropical fruit when you visit Costa Rica's biggest farmer´s market!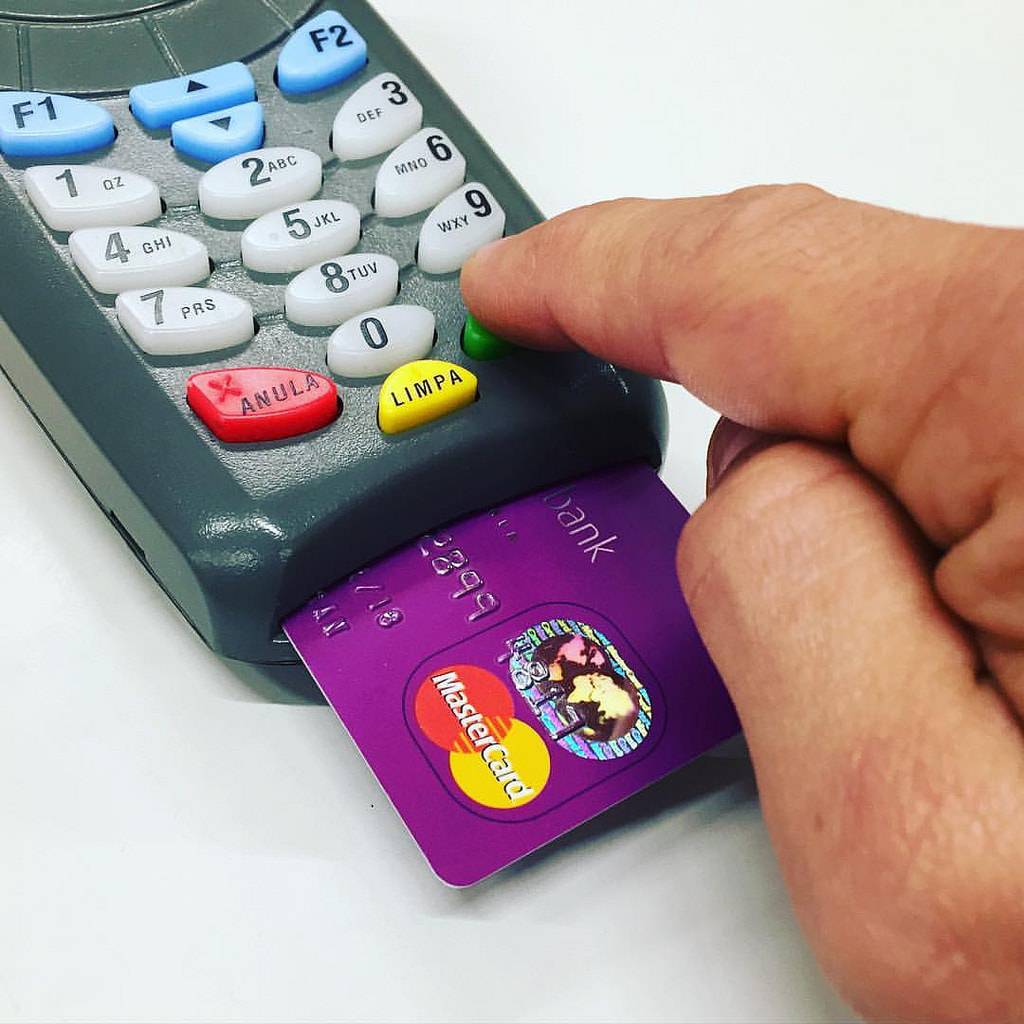 Credit Card Reader 
Conclusion: Cash or credit card?
Ask before if there are ATMs to withdraw money at the place where you are staying. Assure yourself if your bank charges fees, how high those are and if these fees apply just for withdraws or also for payment. The easiest way to pay is with a VISA card or a MasterCard, American Express is not always accepted.
It is always good to have some cash with you, but most of the things can be paid with a credit card.
I would just take as much cash as you really need. If you are not sure, you should calculate 1-2 meals per day, or if you don't want to eat, for clothes when you want to go shopping and in case credit cards are not accepted. I always have 5´000 Colones with me for the bus, snacks or other unexpected costs. Oh, by the way: here is my blog post about Transportation in Costa Rica!
If you withdraw money at the ATM, always check, like in every country of the world, that nobody is watching your pin code and that there is no illegal attachment at the card slot. You can find more helpful advice about safety in Costa Rica in Safety in Costa Rica!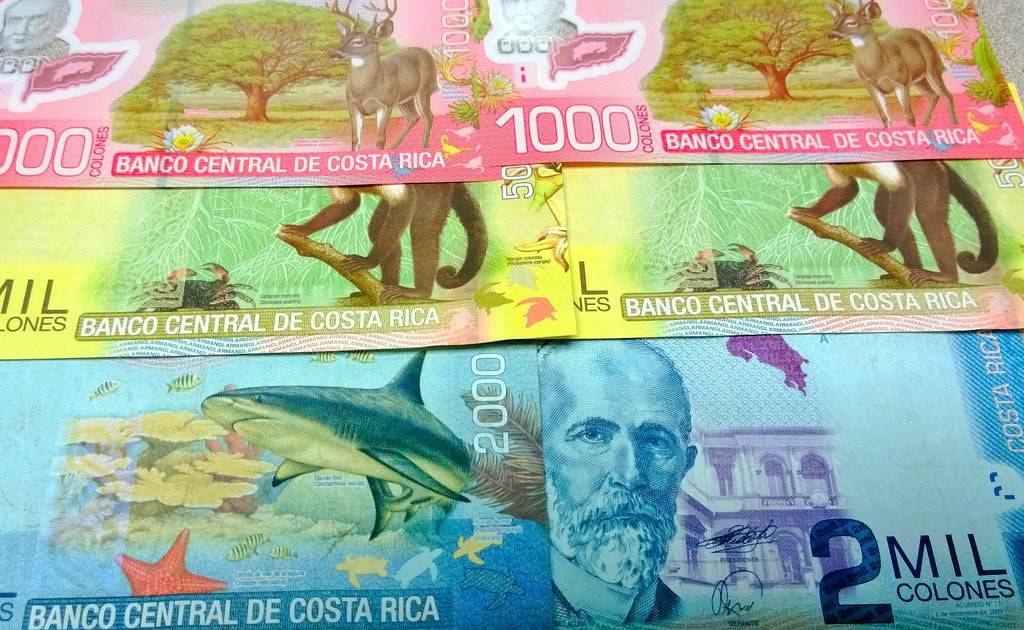 Colones bills in Costa Rica
Where can I keep the money?
If you have a safe available, then leave bigger amounts of cash there. You should also leave your passport and other valuable things there. A copy of your passport is enough in case the police controls you.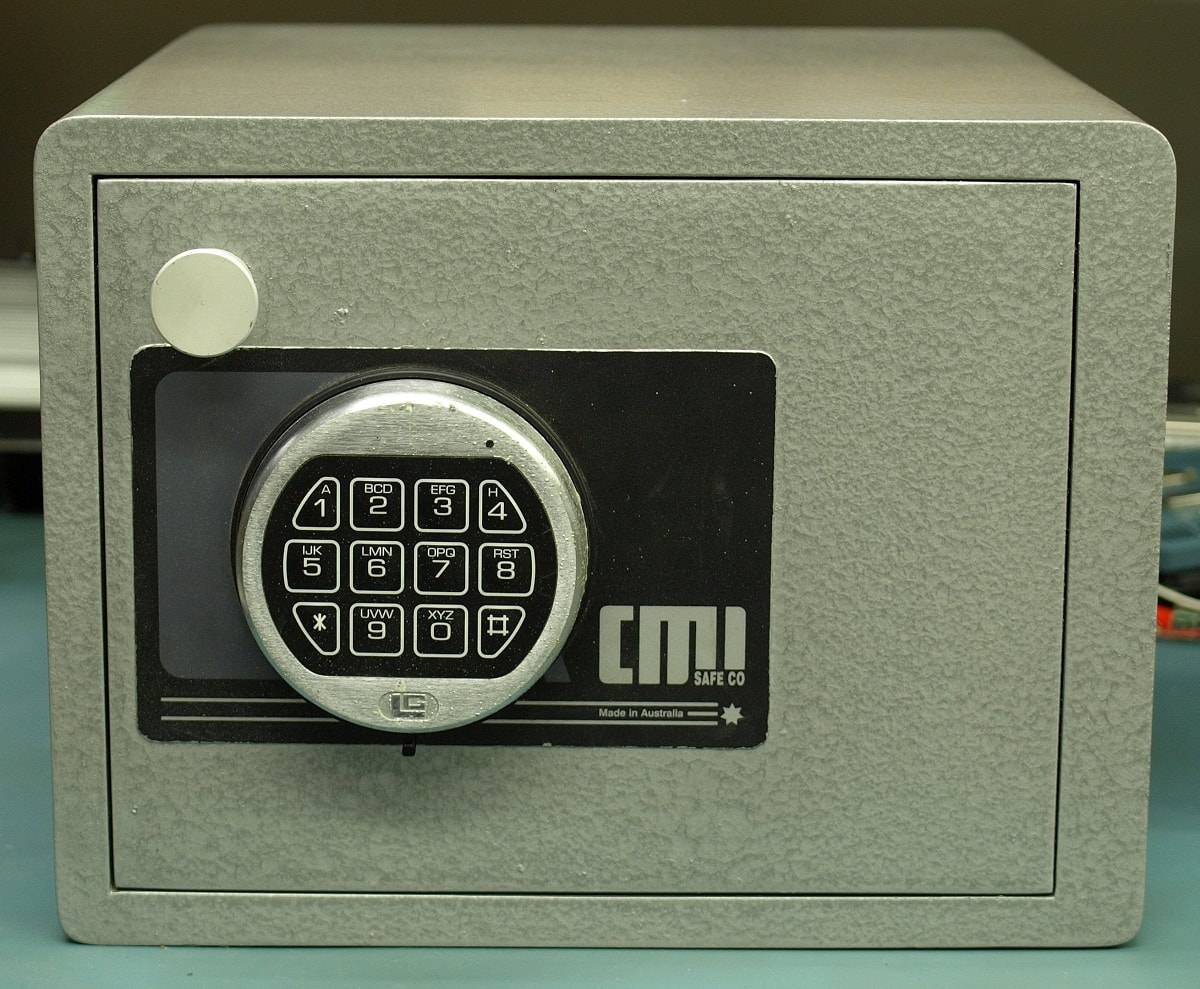 Safe
Do you need more details? You are not sure how much cash you should bring to Costa Rica? Then This email address is being protected from spambots. You need JavaScript enabled to view it.!
Means of Payment in Costa Rica
Recommended Blogs